Want to know Who is Behind the History of Valentine's Day? Well you have landed on the right article!
Valentine's Day has been special for thousands of years. Sending handmade cards, flowers and chocolates has become a huge part of its celebration. In today's time, the day is usually connected with romantic love than it has been to any other love.
Why is it so? Why do people celebrate it as a romantic love? What is the real reason behind Valentine's Day celebration? These are some questions that come into the mind of many people. You might be someone who knows how to celebrate it but don't know why you celebrate it. So, don't worry, here is all the information that you need to know-
Origin
The Valentine's Day origin came around the world in A. D. 270, when Valentine died. Now the question is who was Valentine? Many people were named Valentine in that era. This is why there have been many different stories about Valentine's Day and how it came to be known as that. There were two famous people who are associated with this beautiful day of love.
Firstly, a priest named Valentine used to live in Rome in the 3rd Century. At that time, Claudius II was ruling and he was a man who thought that the soldiers should not get married. They are better soldiers when they are single. So, he outlawed marriage for soldiers. Valentine looking at all of this, defied the emperor and married the soldiers in secret. Later on, when he was caught, he was given the punishment of death. When he was in jail, he fell in love with the jailor's blind daughter. It is also said that he cured her blindness. His only wish was to write her a loving message and when he did that he wrote his name as 'Your Valentine'.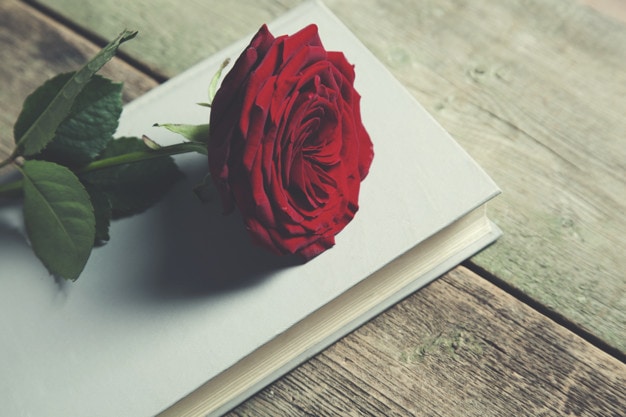 Secondly, there was also a mane named Valentine who was said to have rescued many Christians from Romans. At that time many Christians were turning into Romans. This is why they were being tortured in prisons by Romans. Later on, Valentine was caught for his doing and was brought to death.
These both incidents happened in the mid of February because of which 14th of February is taken as Valentine's Day. Moreover, there is also one festival that is associated with this day. It is said that the date of 14th February was kept in relation to the pagan festival of Lupercalia. The festival was celebrated to increase the fertility of women. St. Valentine's Day was celebrated to christianize the pagan festival. But later on it was outlawed by Pope Gelasius. So, it was no more celebrated. This is the story of Valentine's Day that most of the people are oblivious to.
Valentine's Day Association with Love
As, the history of Valentine's Day tells that it was not a very positive encounter. Also, the day was not actually associated with romantic love as it is done in contemporary times. The first association of Valentine's Day with romantic love was done by the greatest English poet of the 14th century, Geoffrey Chaucer. He connected Valentine's Day with romantic love in his work 'The Parlement of Foules'. This famous work was published around the 1380s introducing a different meaning of the celebration of Valentine's Day.
From 'The Parlement of Foules'—
For this was on seynt Volantynys day

Whan euery bryd comyth there to chese his make.
After Chaucer, there were many writers that added more to the term.
Role of Cupid
A cupid is a winged infant that carries a golden bow and arrows with him. The motive of carrying a bow and arrow is that he can shoot it at his victims and make them fall in love. Cupid is associated a lot with Valentine's Day because of his art of making people fall in love.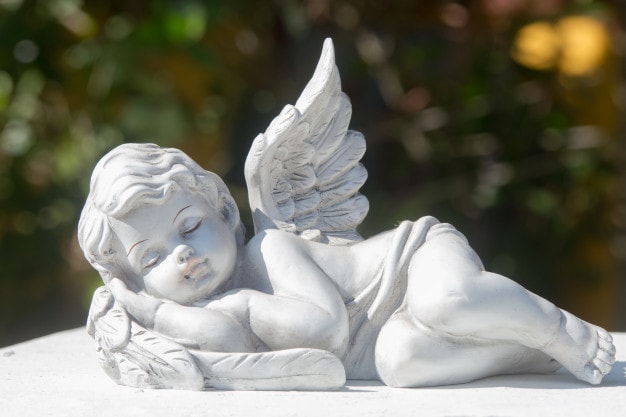 Cupid, in Roman Mythology, was a son of Mercury, the messenger of Gods and Venus, the Goddess of Love. Cupid was sometimes considered mischievous in making two people fall in love with each other. The cupid wore an armour around his upper body signifying both love and war.
In modern times, many people have made artifacts of cupid. He is associated with Valentine's Day solely because he was a symbol of love. The infant cupid was also considered an angel because of his way of striking people's minds with love.
Customs Around the World
People celebrate Valentine's Day in many different ways. The most common is by giving flowers and chocolates to their loved one or giving handmade cards. Earlier it wasn't celebrated this way, it was just a feast day. But now different countries celebrate it differently-
In India, the customs on Valentine's Day have developed over the years. Earlier, the celebrations were not grand but now people have made it a custom to wish their loved ones in special ways. Couples usually go out on Valentine's Day on Candlelight dinners and spend romantic time together. Also, people wish their beloved by gifting cards, flower bouquets and chocolates.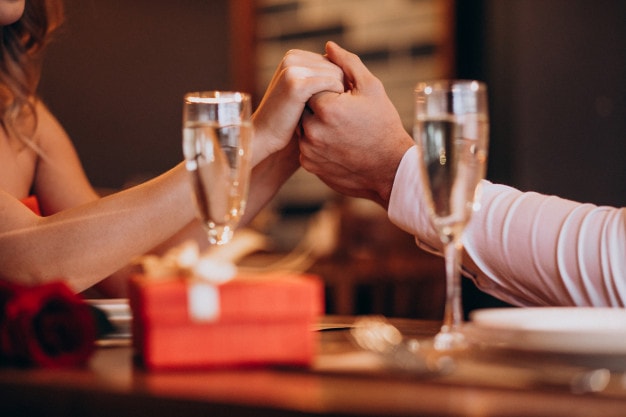 Countries like Denmark, France, South Korea, England, Italy, South Africa and many more have different ways to celebrate Valentine's Day-
Denmark
In Denmark, Couples give each other pressed white flowers called snowdrops on Valentine's Day. Instead of gifts and other things they exchange these beautiful flowers. Also, couples exchange lover's cards- a card with the image of the giver.
France
In France, there is this tradition of people 'drawing for love' known as Loterie d'amour. There are two houses opposite each other where in one house women enter and in one men. They call each other and are paired. This is a way of finding a partner for each other.
South Korea
In South Korea, couples give each other chocolates, candies and flowers. They spend the day romantically by going out on dates. Also, the people who are single on valentine's day have to mourn their status on April 14th. They eat famous black bean noodles, jajangmyeon.
England
In England, it was a custom for women to put five bay leaves on their pillow on Valentine's Eve. This was to bring them a good husband. They would wet the leaves with rosewater and keep it on their pillow.
Italy
In Italy, people go out to have romantic dinners and give Valentine's gifts to each other. The most famous gift on this day is Baci Perugina, a small, chocolate covered hazelnut.
South Africa
People celebrate Valentine's Day with flowers and chocolates. Like India, people gift special things to their beloved.
Spain
In Spain, people celebrate the feast of Saint Dionysius. They make Macadora, a marzipan figurine. They are usually made by men to gift to their women.
Japan
In Japan, women buy unique gifts and chocolates for their male partners. The rule is that men cannot return the gifts till it's White Day i.e., 14th March.
America
Americans celebrate Valentine's Day like Indians. They give gifts, letters and cards to their beloved. Some people go out on dinner or romantic nights in hotels.
In different countries, people follow different traditions. Valentine's day can be celebrated in a variety of ways. In case, if you're still confused as to how you can celebrate then check out- 11 Wonderful Ways to Celebrate Valentine's Day in 2022.
Valentine's Day in Contemporary Time
After Chaucer introduced Valentine's day with romantic love, the concept developed more and more over the years. Today, couples celebrate love on 14th February. Romantic love is so focused in contemporary time that people don't even focus on the history. So, if you're thinking that you cannot celebrate love with your parents, it's not true. You can celebrate with anyone you want to. If you want to give your parents gifts then you should.
In the present time, people like to go out with their partner. Spending romantic time with your lover on a date or gifting flowers and chocolates is common. Other than these things, the most fascinating thing is the celebration of 7 days of love! So, what is 7 days of love? 7 days of love is Valentine's week. Each day in the week is celebrated differently. People celebrate these days for fun. Not much is known about when these days started or who named them. Let's know more about these days-
Rose Day
Rose Day is celebrated on 7th February. It's the first day of the week. On this day, people give roses to those who they admire or are in love with. Couples exchange roses as a gift. People also gift Rose day buckets. Giving roses is also a way to confess your love to the one you have been holding your feelings for.
The different roses reflect different meaning-
Red Rose for Love
Yellow Rose for Friendship
White Rose for Hope
Orange Rose for Passion
Pink Rose for Admiration
On this day, people also gift Rose buckets. They are beautiful surprises. It's not necessary that you gift someone roses. You can give other flowers as well. For getting an idea of flowers as gifts you can check out- 12 Best Flowers to Gift Your Beloved This Valentine's Day.
Propose Day
Propose Day is celebrated on 8th February after Rose Day. It's a day for those who want to confess their feelings to the people they love. You can propose someone with flowers or gifts. You can also plan some grand surprise as well. Couples who have been in a relationship also propose on this day for marriage. If you are also planning to propose and don't know how to go about it then you can check out 6 incredible ways to make your proposal breathtaking.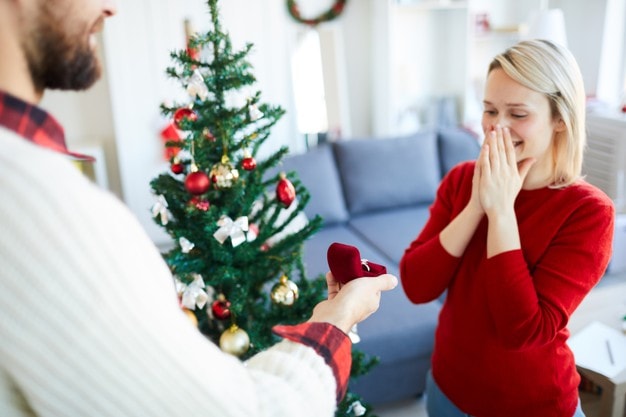 Chocolate Day
Chocolate Day is celebrated on 9th February. Couples give each other chocolates on this day. Also, those who want to confess try to gift their loved ones chocolates. The sweet taste of chocolates is to celebrate the love between couples.
Teddy Day
Teddy Day is celebrated right after chocolate day i.e., on 10th February. On this Day, people gift teddies to their loved one. You can gift your partner some cute teddy and wish them a happy teddy day. 10th February is the date set for this day.
Promise Day
Promise day is celebrated as a day to make promises. People wish each other the day by giving gifts or making promises to each other. You can give a variety of gifts to each other and make the day special.
Hug Day
Hug Day is celebrated on 12th of February every year. People embrace their loved ones into a warm hug. This day is to appreciate your love by giving hugs to the people you love. Holding your love in your arms can be the most romantic thing to do. Not only to your partner, but also hug those people who have been there for you.
Kiss Day
13 of February is marked as a day for Kiss Day. This is a perfect day to kiss your love and tell them how much you love them. It's a day to have an intense kiss with your partner. Kiss them like it's your last time. Let them know you appreciate their existence in your life!
Valentine's Day
Finally, the last day of love. Shower your partner with all the beautiful and lovely things. Spend time with them, surprise them,and give them amazing gifts. On this day, you can plan a candlelight dinner or a romantic cabana night. There are a lot of things that you can do. In case you are confused about where to go this Valentine's, you can have a look at 10 Safe Places to go on a Date this Valentine's Day in Delhi NCR.
These days are set in contemporary times. People, today, celebrate the 7 days of love joyously. They enjoy going out and planning surprises for their partners. People also give handmade cards and letters for a personalised gift.
Valentine's Day is a beautiful day for every couple. It's a day to cherish people in your life. Celebrate love so that it keeps on flowing in your life. As the Author George Sand said, "There is only one happiness in life: to love and be loved". Nothing can be more exquisite than being important to someone. Shower your love this Valentine's the best way you can. It's significant to know the history of Valentine's Day. You can celebrate love with anyone you love. You can celebrate it with your parents, your partner and your friends. So, make it a beautiful day for yourself and your loved ones!
I hope you liked our article on Who is Behind the History of Valentine's Day, if you have any comments or suggestions do share them in the comments below.