Want to know the 12 Best Flowers to Gift Your Beloved on Valentine's Day? Well, you have landed on the right article!
Every couple waits for the month of february to celebrate their love for each other. As the month approaches, people start to plan on how to spend those beautiful seven days, what to gift and how to surprise. Gifting something special is one thing that is on everybody's minds. It may seem difficult but if you think about it, you will find it much easier.
Valentine's Day is a day that indicates you buying chocolates and flowers. No V-day can be great without these two significant things. Making it easy for you to decide on what to gift, you can go for these.
Focussing on flowers as a gift for you beloved, there are many to choose from. This is why here are mentioned the best 12 flowers that you can gift your beloved on Valentine's Day-
Red Roses
Red Roses are the most romantic flowers that you can gift to your beloved. The beauty of these roses will make your partner feel special and loved. Red roses are a symbol of innocent love; this is why these flowers are the main highlight on Valentine's Day.
You can gift these roses to someone you love. Giving these to someone means saying 'I love You'. So, they are the best to give when you want to express your love to someone or remind someone that you love them. You can gift your loved one Red roses in a box of love or a letter in a rose bucket to make it more special.
Red Tulips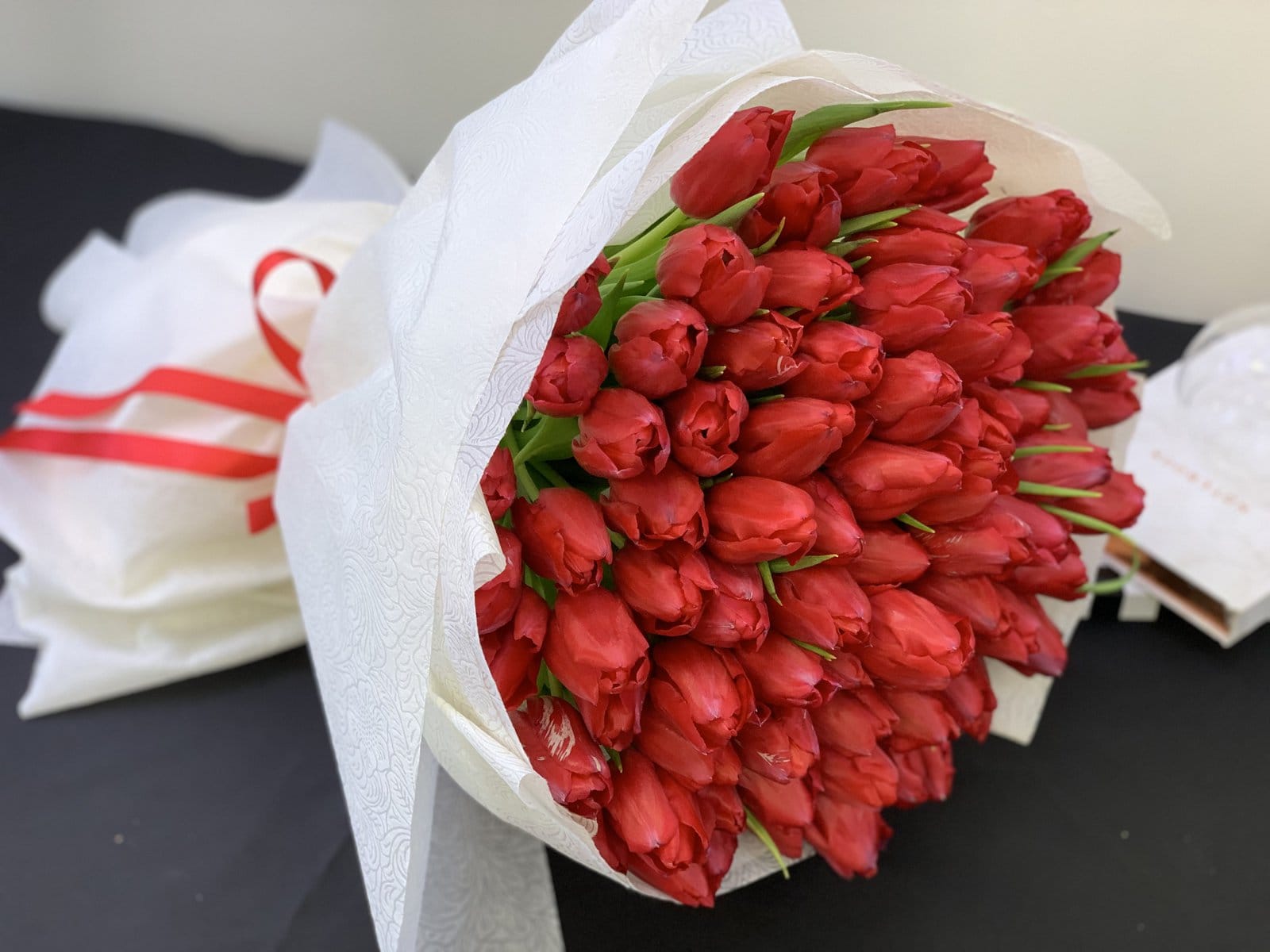 Tulips are a symbol of perfect love. Different colours mean different things. Particularly red tulip means everlasting love as it relates to the legendary tale of Farhad and Shirin. The legend says that a red tulip grew where farhad died. This is why it is symbolised as everlasting love.
Tulips are beautiful flowers to gift your lover. You can also choose to gift different colors which signify other meanings. For instance, the white tulip symbolises forgiveness, pink signifies happiness and confidence, purple represents royalty and yellow represents cheerful thoughts. So, you can also give them to someone you want to encourage.
Lilies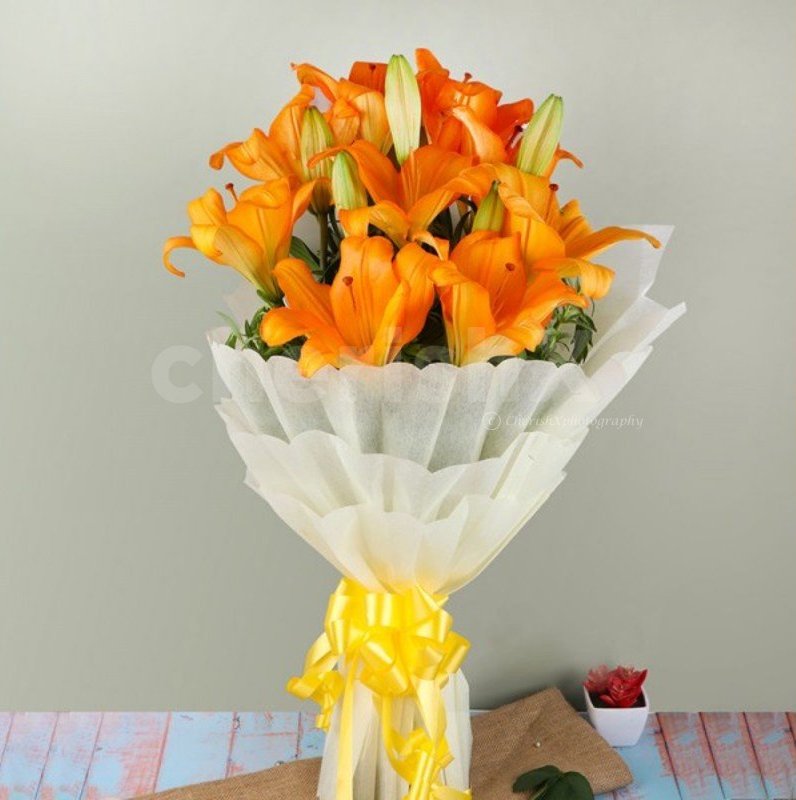 Lilies are beautiful flowers that you can gift to anyone close to you. Like tulips, they also have different colours that represent different meanings. You can give your close ones Orange lilies meaning confidence, pride and wealth, White lilies for purity and virtue, Pink lilies for prosperity and abundance and Red lilies for passion. Red color is often associated with love and passion. So, gifting red lilies to your lover might be the right choice. You can also find more on CherishX!
Orchids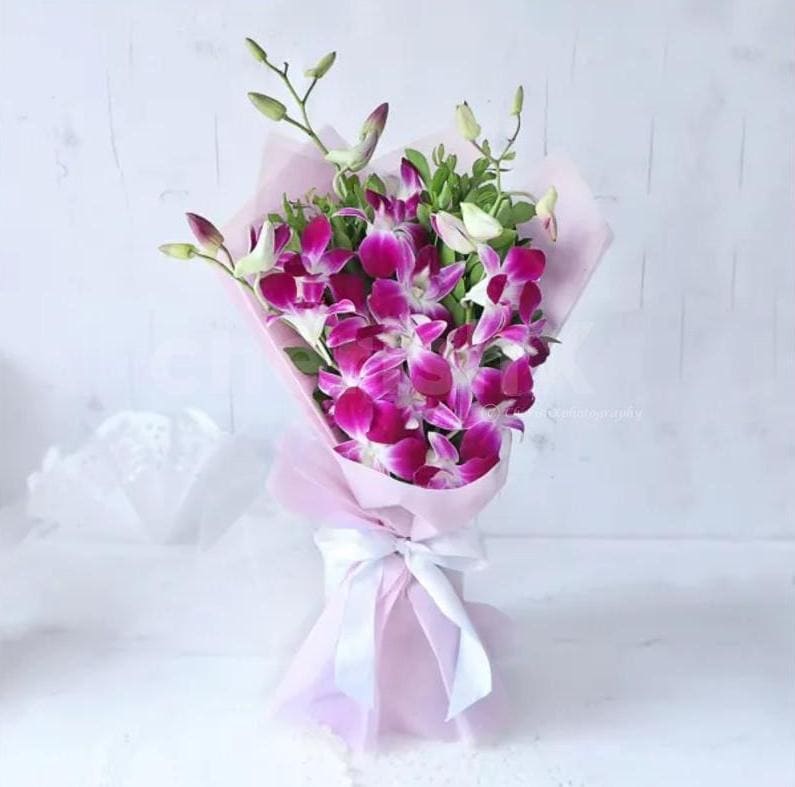 Orchids are exquisite flowers that can also be kept at home to enhance the decor. Gifting these to your partner will make them feel important and loved. Flowers are the most beautiful gift that you can ever give to someone. Watching the colours also enhances the mood of people making them happy.
You can gift bouquet of orchids to your close friends or partner. Orchids have different meanings; white represents innocence, pink symbolizes femininity, Yellow represents friendships and purple symbolizes royalty and admiration. You can book a bouquet of pink orchids and make it deliver right at their home!
Pink Roses
Roses are the most demanded flowers on Valentine's Day. With red roses, you can also go for pink roses. They represent the emotion of happiness. You can gift these to your close ones indicating that they mean a lot to you and that you are happy to have them! Pink roses are the oldest flowers and have always been chosen more than any other color.
So, you can gift a bouquet of pink roses or you can just get mixed roses for your loved one. They will be surprised to have beautiful roses delivered to them.
Frangipanis
Frangipanis are beautiful little flowers. They are attractive and are used for decorations for weddings and celebrations. You can gift them to someone as well. The Frangipanis are symbolised for many things such as grace, beauty and charm. Many women also like to wear it behind their ears. They are also said to spread positive energy around. So, you can easily gift them to your friends or lover.
The flower of Frangipanis symbolizes different things in different cultures and mythologies. So, gifting these flowers will mean a lot more good things than they know. You can let them figure it out or tell them yourself.
Chrysthanthemums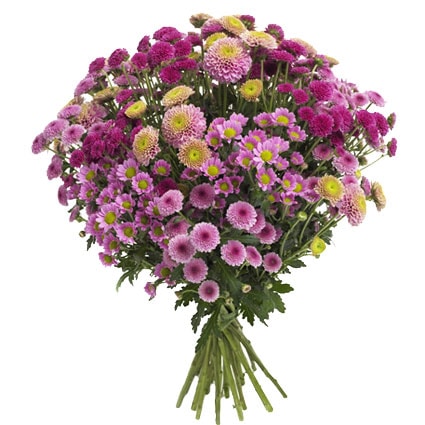 The Chrysthanthemums are famous flowers symbolized for joy, passion, love and loyalty. They are structured with beautiful light petals. You can gift them to whoever you wish happiness and joy. You can also express your love with these flowers.
These flowers also are of different colors. They give out different meanings according to the color. You can gift someone a red Chrysthanthemums when you want to express love, white to show loyalty and honesty, and violet to wish 'get well soon'. It might not be the best choice to give someone yellow Chrysanthemum as it symbolizes neglected love or sorrow.
Alstroemeria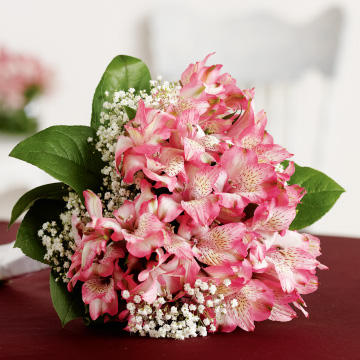 Alstroemeria symbolizes a lot of things. They look gorgeous and are bigger than other flowers. They also come in different colors. They are also from the family of lily and are commonly called Peruvian lily or lily of the Incas. You can choose pink or red to show warmth and love, yellow, blue and white to show concern.
These flowers have their own charm and importance. They will make your partner feel special. So, choose the color to show how you feel.
White Daisies
White Daisies are small flowers with white petals around a yellow center. They are cute flowers that will make the day of your loved one. They are of different types White daisies indicate many things, among which there is innocence, purity, new beginnings and true love.
So, with a bouquet of these little flowers you can express your feelings. You can let your loved one know how much you encourage them in your life.
Sunflowers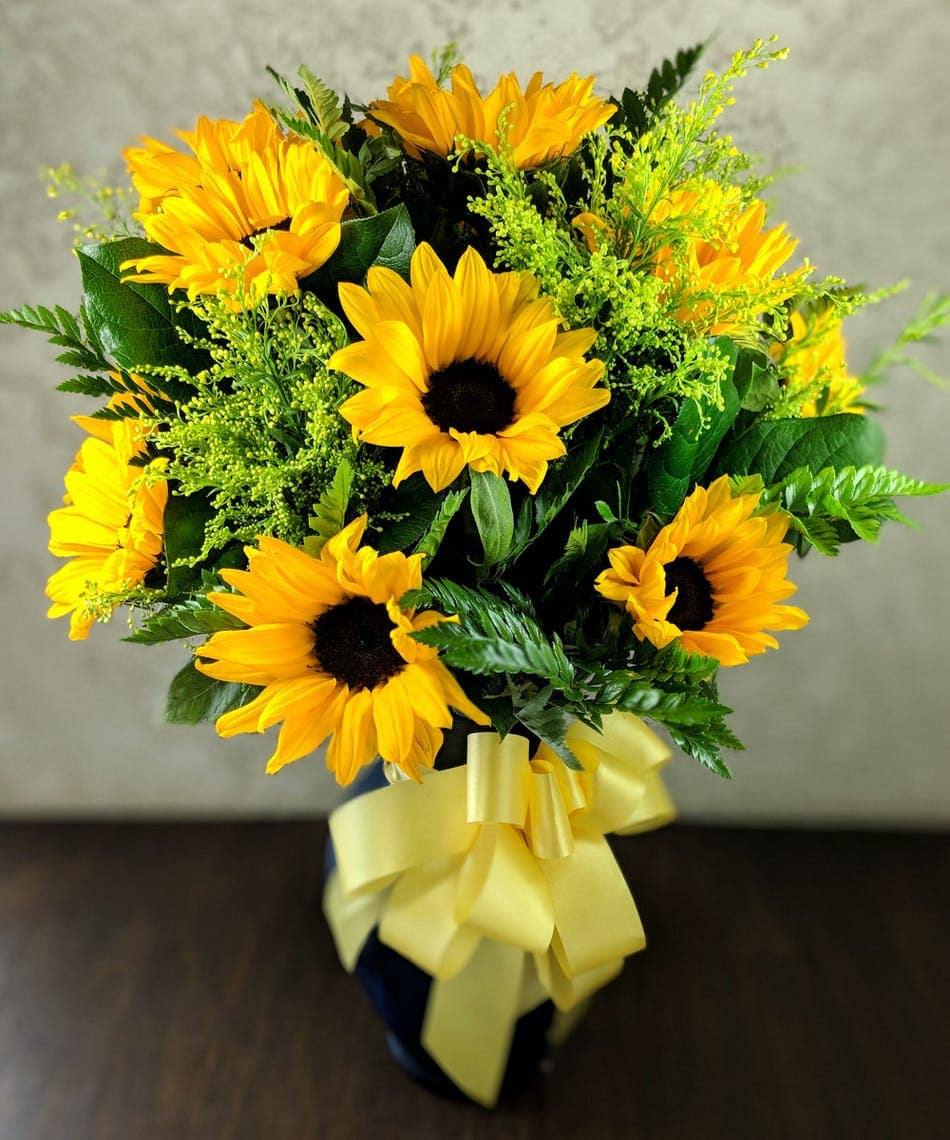 Sunflowers are attractive big flowers that symbolize vitality and happiness. The yellow color indicates cheerfulness. Gifting these flowers may take your partner by surprise. These look so beautiful with their attractive light color and long petals.
You can gift these to not only your partner but also your friends. It will be a special gift to give someone. They are the most different flowers and are famous worldwide. So, choose something different this Valentines for your beloved.
Carnations
Carnation flowers indicate love and fascination. Carnation flower petals are curvy and are attached closely to each other. Due to this, they look more attractive and charming. The different colors of these flowers indicate different emotions. They have different meanings and symbolism. The color white is for purity, red is for admiration and love, and pink is for gratitude. The yellow color is not the best to gift someone as it indicates rejection. So, it's significant that you pay attention to their meaning. This is because your gift will be more meaningful if you know what it indicates.
So, buy these beautiful Carnations for your beloved. Let them know how much they mean to you.
Gerberas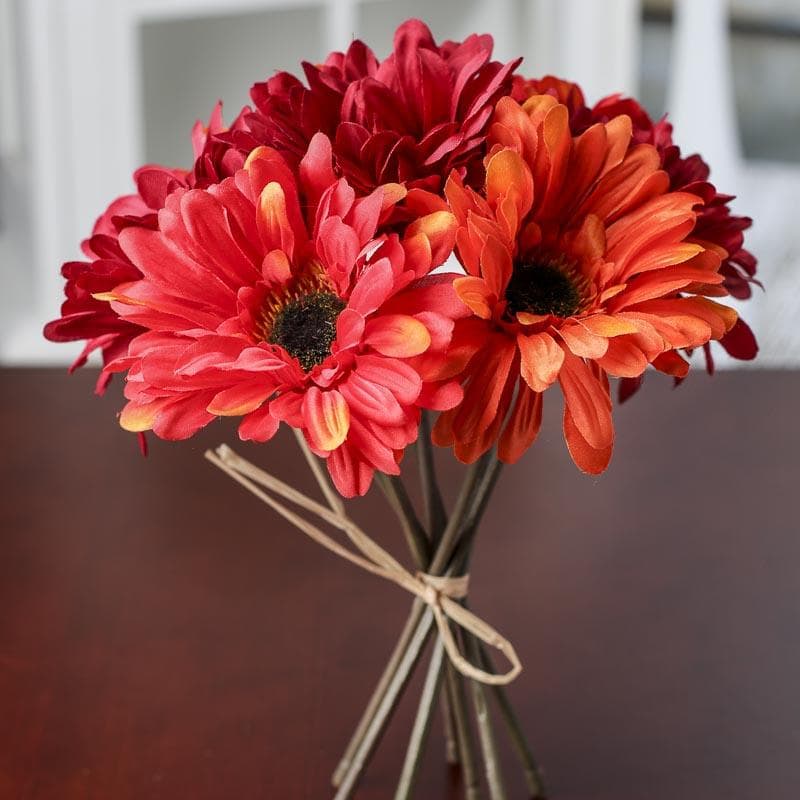 Gerberas look similar to sunflowers. They have the same kind of petals but are a bit different. They are vibrant and lively and come in a variety of colors. Just like sunflowers they give a cheerful look and bring happiness to whoever holds them.
You give a bouquet of these flowers to your loved ones and make them feel cheerful. The red color of these flowers indicates love and passion, yellow color indicates friendship and compassion, orange indicates enthusiasm and warmth, pink indicates grace and admiration and purple indicates elegance. You can also choose to give white color gerberas as they indicate pure love. These flowers look charming and exquisite. Giving these to someone will make them happy. So, make yourself as well as others happy.
All these flowers are beautiful and have a lot of meaning. So, gifting someone flowers will mean much more than any other gift. You can make your valentine's Day special with these flowers. So, gift these to someone who means the world to you!
I hope you liked our article on 12 Best Flowers to Gift Your Beloved on Valentine's Day, if you have any comments or suggestions do share them in the comments below.