Valentine's Day always feels special. The planning for the event starts way before the day. The feel of love in the air makes everyone excited. Whether you are single or with someone, Valentine's Day brings a whole new vibe.
Planning for the celebration on Valentine's Day can lead you to have a lot of confusion. But don't you worry, there are many things that you can do to make your day special on this valentine's day. If you're a couple then you can do different things together, if you are not then do it alone! Make yourself happy.
Last year was a difficult year for everyone but with this new year and new beginning you can think of doing something wonderful. Keeping in mind the on-going pandemic, here are 11 wonderful ways to celebrate Valentine's Day in 2023-
Have Breakfast in Bed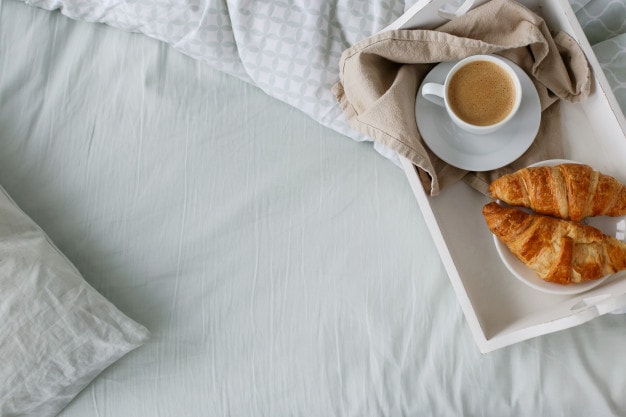 Start your morning with an amazing coffee and breakfast. Surprise your partner with breakfast in bed and make them feel special. If you're not with someone, then don't worry you can always make yourself feel special with a wonderful eatery.
Make their favourite breakfast to remind them of your love. It's a day to make yourself and your loved one feel special. So, make great food for yourself and for your partner and have it in your bed.
Arrange a Romantic Date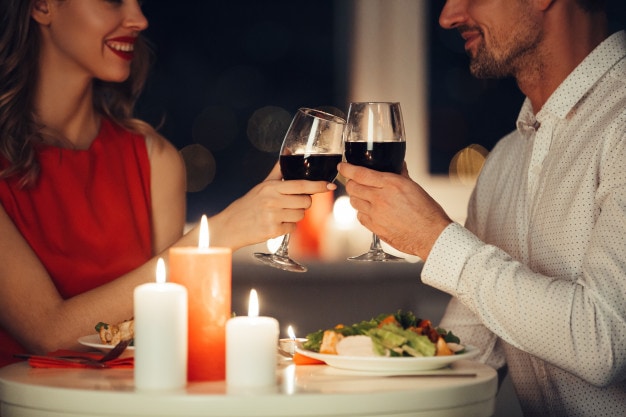 Valentine's Day calls for a romantic date. So, arrange a romantic date with your partner or someone you've been wanting to date. Bring yourself that confidence to ask the one you like on a date. Set up a beautiful candlelight dinner and make the surrounding romantic. This is one of the best ways to spend quality time with your loved one.
Having great food together in a beautiful ambience can make it more special. If you're planning to set a date at home then you can simply have a valentine's decor right at your place. You can book with CherishX as well. Moreover, for some amazing tips you can read on how you can set up a candlelight dinner.
Watch Movies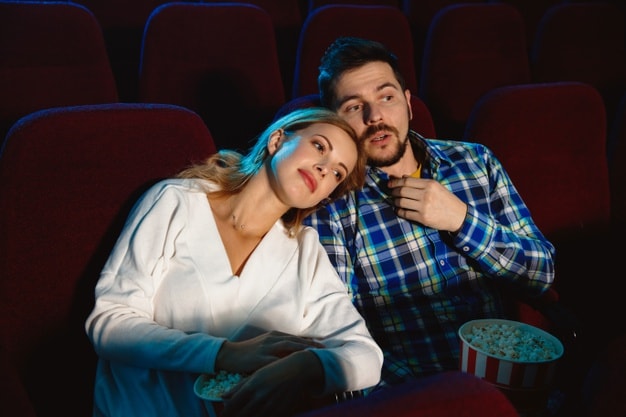 If you're someone who is in love with watching movies, then a movie marathon becomes a must. Watching movies can be a great way to celebrate Valentine's Day. Make a list of your favourite movies and watch it together with your loved one or your friends. You can have an amazing movie date with your partner. You can have a romantic set up for a wonderful movie marathon.
You can also book with CherishX for an arrangement of a movie date right at your place. All the decor can be arranged and you can surprise your loved one with it. With making your partner feel special, you also need to make yourself feel special. So, watch movies this Valentine's Day and have a wonderful celebration.
Express your Love
Having intimate moments with your loved one is a significant part of every relationship. Expressing your love is important. Whether you do it through touch or through your words. It's a necessary gesture in every bond. So, express your love this Valentine's Day to your partner as well as to the people who love you. Make them feel that they are an important part of your life. Appreciate their existence.
You can talk to them or spend time with them. You can have intimate moments with your partner. Have fun with your friends. All of these things will make your valentine's a special one this year.
Play Games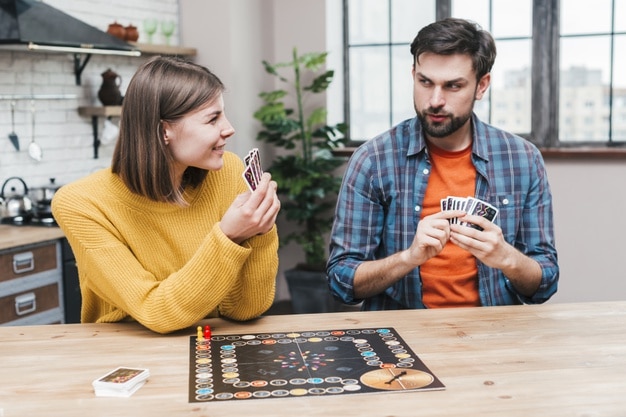 Playing games is a great way to spend your time with your loved ones. Playing games together creates fun moments. This is why doing something like this can make your celebration enjoyable and special. You can play games with your friends or your partner.
To make it more intimate, you can play couple games with your partner. This will help to initiate intimacy between you and your partner. There are many games that you can play. So, you can try something like this in 2023.
Gift Chocolates and Flowers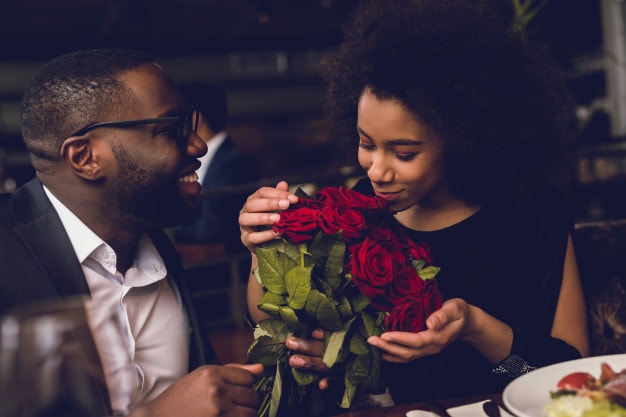 Valentine's Day is incomplete without chocolates and flowers. Celebrate this day by spreading love all around you. Gift your friends, family and your partner some chocolates and flowers. This is the best gift to give on V-day. You can appreciate the people by making them feel special and important. If you don't know what flowers to give, you can have a look at 12 best flowers to gift this Valentine's Day 2023
You can also choose to gift them roses with a cake or Rose bucket with photos. All up to you. Choose whatever you think will surprise your partner.
Make Valentine Cards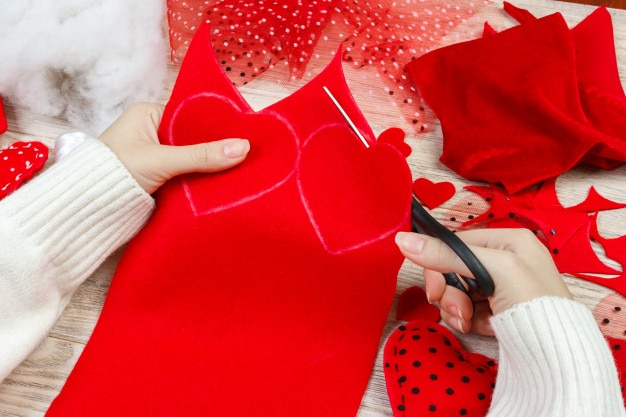 Make your valentine's day more special by making some loving cards for your friends or partner. Spend some time in doing some creative things, make some cut-outs, use colors to decorate your card, and write loving things.
Creating something seems more meaningful than buying. So, create a beautiful card with your own hard work and creativity. But some cards you can have it made such as a wood photo card. This is a very different gift and it's not so easy to make. So, if you want to give this then you can just book it. This will make your person feel special and loved. Also, if you haven't expressed your feelings yet, this might be a great way to do so.
Write Love Letters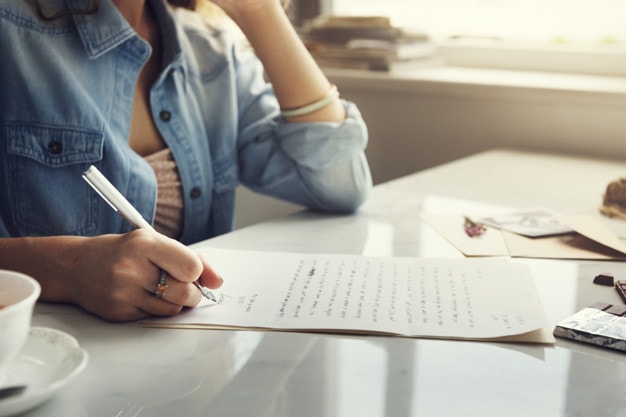 Love letters are so romantic. People used to do that before so why not bring that trend back this year? Write those beautiful love letters and make your special one feel extra-special. You can write a detailed one explaining what you like about them, what more things you want to do with them and what places you'd like to visit with them by your side. Let them know all of it in writing. This will be a moment you will cherish later on. So, create this different moment and write loving letters to your special person.
Cook a meal together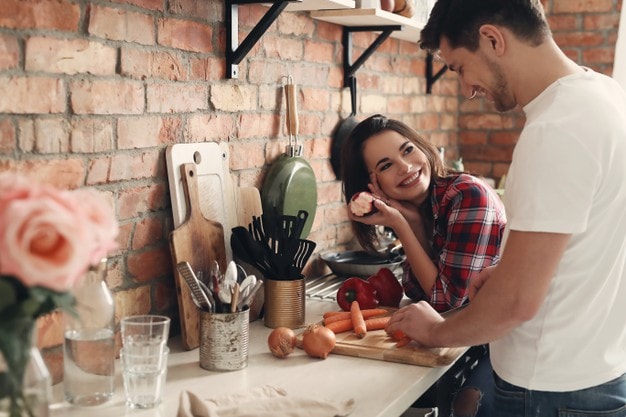 Plan a special meal to cook with each other. Cooking together helps in making a bond stronger. So, why not do this on Valentine's Day? Make your day special by cooking delicious delicacies with your partner.
Spending time like this together will be special. After doing hard work on cooking, you will have it together. So, spend some wonderful time making each other feel loved.
Have a Photoshoot
Photos are a great way to remember the loving moments spent in the past. So, create some more memories this Valentine's Day. Have a photoshoot at your home with the people you love. Embrace your moments and click pictures however much you want. You might not feel like it's important today but later on you will watch these photos and remember the good old days.
It's a beautiful way to preserve your memories. Do it this Valentine's, take hundreds of photos in different styles.
Shake a Leg
Make this Valentine's a romantic and a blasting one. Any date or party is always incomplete without having a dance. Have a wonderful time with your partner and friends by shaking a leg together. Choose different songs from romantic to party to rock and shake a leg. As you must have heard Dance like there's no tomorrow! Just do that and you'll feel like you've had the best time of your life.
These were the 11 wonderful ways to celebrate Valentine's Day in 2023. Make this year a great one by choosing to celebrate your Valentine's Day by choosing one of the above-mentioned options. Most of all, celebrate it with love and compassion, and you'll have it great!