Have you been eagerly trying to peek at what the internet has best for a surprise birthday room decoration? We understand the desperation, and it sure is quite a big deal. Birthdays are a joyous event, especially when trying to impress your partner, friend, sibling, or parents—the contentment of seeing your loved one's face glow up in amazement trumps no other feeling.
It is pretty evident to find yourself with a birthday surprise decoration ideas that have been overutilized because everyone is seeking something different. But ultimately, your warmth and creativity would make all the difference. There are several ways to make the Birthday room surprise look extravagant even with the resort to fewer resources. However, fiddling through ideas is always great, especially if you have a DIY decoration in mind.
Imagine the person for whom you are throwing a surprise birthday party; enter a room full of streamers, balloons, fairy lights, and even better— a canopy. We know you have already pictured the gleeful smile on their face. And that's what we wish to do for you. When you reach the end of this blog, you will be equipped with some of the most incredible thoughts about birthday balloons & other decoration elements in the room.
Dazzling Birthday Surprise Decoration Ideas
One colorful streamer hanging in the middle, and the other one with some balloon strings touching the wall. Whatever and however you choose to decorate the room, always keep in mind the nuances like likes, dislikes, gender, and age of the primary guest. A birthday is a moment of excitement, eagerness, and enthusiasm for a person, and they look forward to seeing what their close people have in store for them.
But as we age, the expectations turn to time, attention, and a peaceful day because we all are busy fighting our battle with tedious everyday routines. So when you plan a surprise party for a person close to you, ensure that even a low-key affair has a birthday room surprise decoration communicating your love, care, and effort. Hence transforming their day into something indelible.
So let's begin pouring down some great birthday surprise decoration ideas for a room:
The Double Balloons & Tulles Paired
Girls love the concept of tulle, whether on a silhouette or in decorations. So for a birthday girl to be celebrated, you can choose to pair balloons in the combination of a double with a tulle (a net fabric). Create balloon bouquets and carefully wrap the tulle around the balloon strings that might appear like a knot. So even if it is a birthday room surprise, it would appear royal and plush. Pair the balloon and tulle bouquet with small hamper baskets with chocolates and spread it around the Happy Birthday Sign.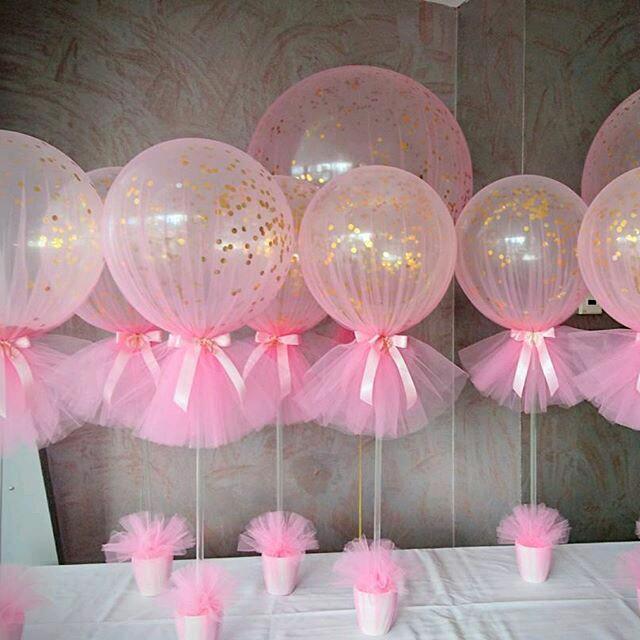 Confetti Decorations On the Wall
So confetti isn't just meant to eat. They can look great on the wall, especially if you want to define a space meant for all the Insta story interactions. Confetti is a must-have party decoration item. You can have them as sprinklers on donuts or cake, but the paper confetti looks colorful and chirpy. You can do the handiwork yourself for a DIY surprise birthday room decoration or make a few pieces of color confetti by watching bang-on youtube videos. But never mind, just pick up your phone and look for DIY party decoration kit suppliers. Order some confetti and make the wall pop up.
The Streamer Happy Birthday Background
A birthday party decoration without a streamer is similar to a party without a cake. Streamers enhance the beauty of an event, especially those golden helium happy birthday balloons representing the surprise for that particular person. Two ways to introduce streamers in your birthday surprise decoration ideas in a room. Tie a bunch of balloons in 3s or 2s and pair them with the paper happy birthday sign. Or you can wrap them around the table's edge where you would place that yummy cake.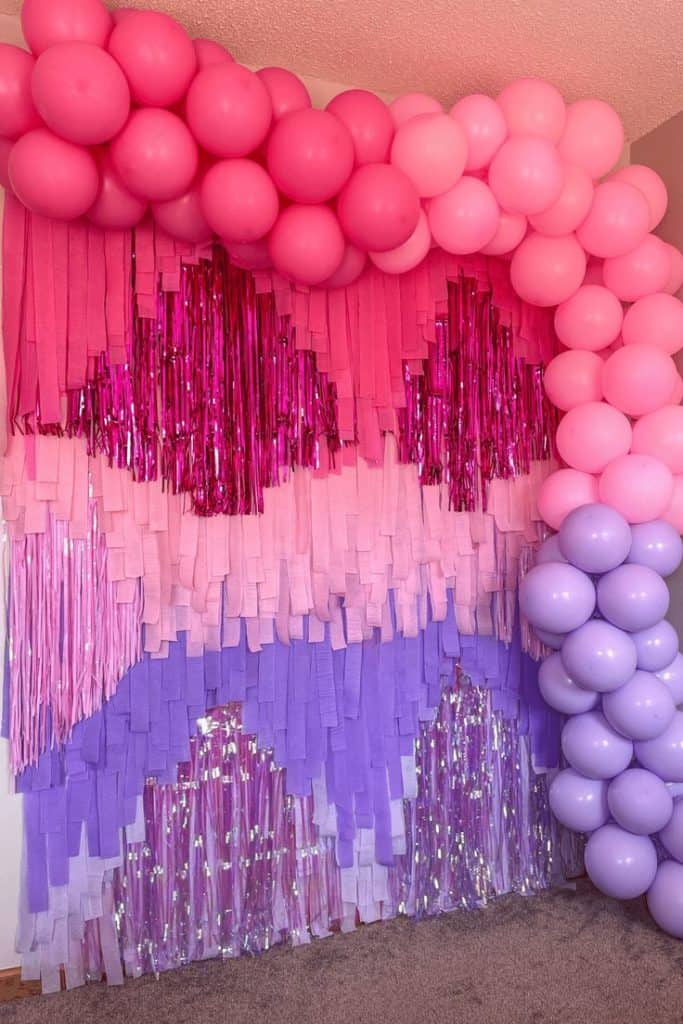 The Arch Balloon Decor
The arch-shaped balloon decor is the new signature of a party, and it forms the perfect backdrop for taking pictures and with added extra fairy lights wrapped around the decor. You could choose to have a combination of balloon colors paired and set up in an arch shape, such as Pastel colors and chrome balloons, as your ultimate DIY birthday surprise room decoration. In fact, these kits are pretty easy to decorate and get the exact view you wish for a surprise birthday. Get amazing Arch Balloon Decoration.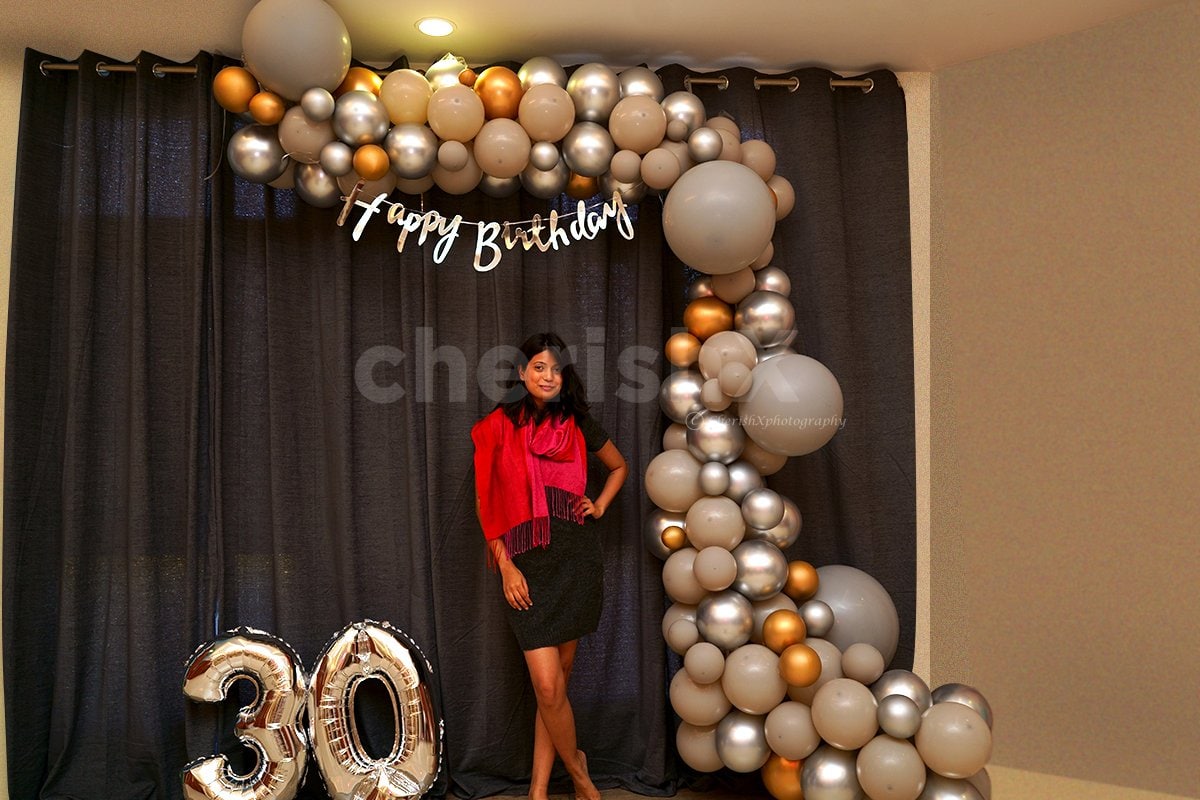 The Fairy light Decor
Birthday or not, fairy lights are quite an embellishment for any occasion. They sparkle up the decor and give the birthday guy or girl a special feeling. You can choose lanterns to pair with these fairy lights where they would hang through the strings of light and glow up the room for a birthday room surprise. Another thing you could try doing is creating paper lanterns wrapped in fairy lights hanging around the ceiling of a room. They would be a perfect combination of fun, sparkly and extraordinary room decor.
The Photograph Strings
Planning a birthday for your partner or friends? How about going down a trip to memory lane? And what better way to do that than scattering some photos here and there? Photograph strings nicely decorated on the wall with fairy lights and foil happy birthday balloon in the center have a priceless charm. It would be a perfect birthday surprise decoration idea reflecting on all the past happy moments of a person around the room. So make them fall in love with those memories again, and create a perfect reel and snap story-worthy decor.
To get inspired, find out more unique tips: What are some good ideas for a Birthday? Moreover, we know that party planning could become confusing, especially if you are not an expert. So it's time to rule out this dilemma.
Choosing the right combination of Balloons
While doing birthday balloon decorations in the room, one common dilemma is pairing the right set of colors and enhancing the entire party decor. Balloon Color combination can impact the mood of your guests and how vibrant the atmosphere looks. So, even though you are not an expert, there are plenty of resources to make you one. And here is our tip for you:
Pastel Pink, Pastel Purple & White Balloon
To please your child or plan a birthday for a girl, pastel colors, especially pink, purple, and white, look decent, graceful & playful. Paired with flowers and tulle wrapped around the entire setup, you are in for a marvelous surprise birthday room decoration. No matter which pastel color you choose, ensure to evenly divide them and keep a balance together.
The Monochrome Balloon Setup
A monochrome balloon setup will be a good idea if you wish to keep things simple for your party and don't want too many colors to play around with in your birthday decoration. Most minimalist party decorating experts think of it, and we share it with you. Now even if you have chosen the same color balloon, instead of pairing it with any, try experimenting with flower decoration, fairy lights, and even the happy birthday foil balloon. You would see those simple things could look chic too.
The Shades of Blue
Blue is a charismatic color; you always don't have to choose blue only if planning a birthday room surprise for a guy. It is simply the most elegant shade, especially when choosing shades of blue such as chromatic blue, dark blue & pastel blue. Once paired and formed into a ring or arch setup, it looks fantastic with a silver happy birthday foil balloon. Read more ideas about the color coordination of balloons here.
How do you stick balloons to the ceiling?
This is a million-dollar question, particularly when you have to deal with glue or tape, which frequently gets stuck on your fingers. Hence, balloons slip through your hand and fly away in different directions of the room. During summers, it really gets tough to keep your cool while diligently trying to stick balloons for surprise birthday room decorations, and half of them would just bust.
When every minute counts and points towards the arrival of guests soon, it is best to find hacks for putting up the balloons perfectly on the ceiling:
You can use helium balloons as they effortlessly float above in the air. The molecules in helium balloon are lighter than the molecules of oxygen & nitrogen in the air. So they would swiftly glide and stay close to the ceiling. Once you tie the balloon's knot, it wouldn't come down on anyone's head while you dance.
Sticking regular tape on the wall means scrapping it out with the paint's color. So use painter's tape to have low impact and not destroy your walls. Also, do not tie the balloon with a string; instead, use yarn as they stick better with painter's tape. And voila! You would easily stick the balloon on the ceiling in whichever pattern you have in mind.
Find more ideas to decorate your ceiling with balloons and the proper way to stick them here.
How do you make a Balloon Arch?
Not that you have the ceiling covered with balloons, it is time to prepare that arch for the central area. Arch is a popular way of setting a specific spot where cake cutting ceremony could occur. Additionally, it forms the best site for taking all Insta-worthy snaps and shines a light on the special event. While event planning decorators might make it look more accessible, you would have the same swiftness. But why lose hope when your goal is DIY?
Gear up with tools like Glue Gun, clips, balloon shades, and scissors. Now, the best step would be keeping a balloon pumping machine to save your time since building an arch would mean finding the right angle. In fact, most DIY kit suppliers offer materials that wouldn't require running around and seek for decoration materials. Regardless, a fishing line would be best if you want to create your own arch frame.
An arch does not have to look similar to what you saw on the internet. Instead, design an arch based on your sensibility and space inside the room. Use the fishing line to tie it to the needle's end and thread it through the balloon's knot. Keep doing that as if you are creating a garland of balloons. Once you decide the proper structure for the frame, place it on the wall with hooks and start attaching the fishing line filled with balloons to the frame.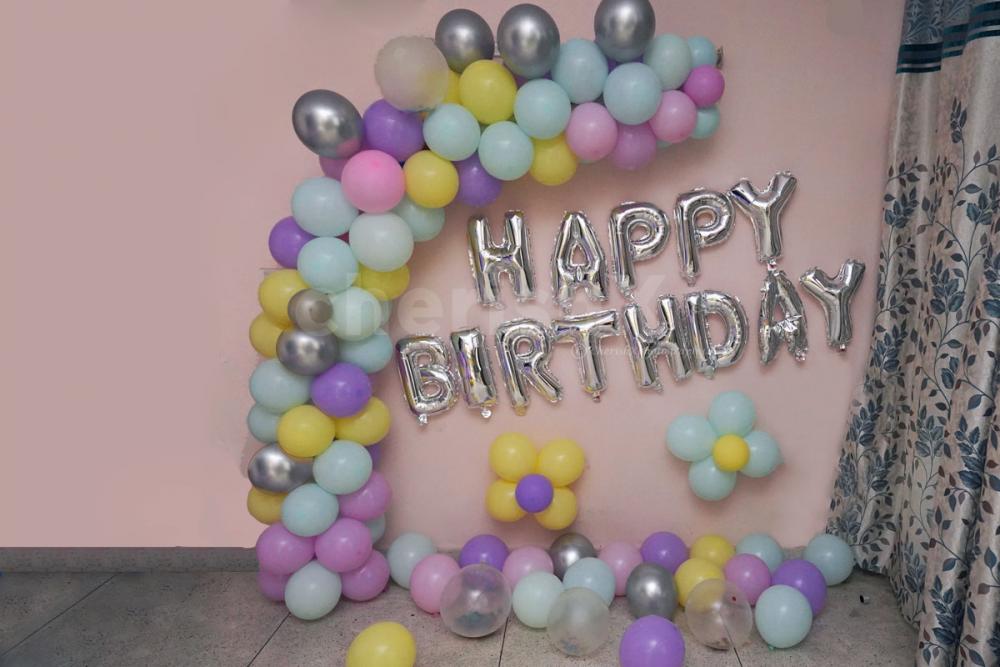 Find a detailed guide on how you can make a balloon arch here.
What are the items needed for birthday decoration?
We gave you a head load of birthday surprise decoration ideas to not just have one but several birthdays in line for whoever you plan to please amongst your loved ones. But it is crucial to identify suitable materials for designing the desired decor. When you choose the fitting DIY kit for birthday decoration, suppliers will not disappoint you by giving half the material.
How do you make a low-budget birthday party?
Not all birthday parties are meant to be too extravagant. Sometimes you just want to have a gathering with close-knit people for a birthday room surprise, and ensure to keep it a small affair. After all, it is more about spending time with the person you planned the birthday for and keeping it less heavy on your pocket.
But low-budget birthday planning isn't rocket science rather, intelligent and careful planning is executed without breaking the bank. So here is what you can do:
Keep the guest list confined to very close friends or family members
Plan more of an appetizer party than a meal party
DIY the decorations by choosing the best and most affordable party decoration material supplier
Do not invest in the fancy cake. Keep it small, simple yet and worth savoring (Bake your own cake if you are an expert)
Stick to your home's backyard or terrace for the venue
Read our comprehensive ideas for your next low-budget birthday party plan here.
A Quick Overview
As promised, we showered the best ideas and a wholesome guide to delight you with a kickass birthday plan for your buddy, soulmate, siblings, or parents. And the best part is you would not have trouble finding these decorations because we have got you covered. At CherishX, we offer Balloon decoration services for birthdays, anniversary parties, and everything else necessary in your life.
Based on what ideas you are cooking in your mind, we would love to customize it for you. All you have to do is visit our website and see if something comes close to your expectations, or book a call with us to organize a perfect surprise event.