If you're wondering how I can propose to my girlfriend or boyfriend, read this blog to get a perspective and come up with the perfect plan to propose your love. 
We have divided the blog into 3 sections –
Love. This little four-letter word sounds as simple as a thing can be, but this word is responsible for tornadoes, volcanoes, springs, and summers in one's heart. People who experience this emotion go through hundreds of changes, sometimes to end up sad and sometimes happy. Nevertheless, love changes lives for good, always. Once a man in love said, "you're lucky if you win the gamble of money, but you're the luckiest when you win the gamble of love because the winner finds the one, and a forever".
If you are also a winner, who has finally found the one, then congratulations. You're just a step away from spending an eternity with the love of your life. Speaking of the 'step' I'm sure you know what I'm talking about. It's time to pop the question to him or her. This last step renders everyone anxious with turmoil in their stomach. Anything can happen, the future is uncertain. Even if not, there are loads to plan for this one beautiful moment. Where to start, what to do, where to go, what is the best way to propose, how to arrange it all, and make the day happen? All these questions haunt those who are planning to propose. But there's one thought common to every aspiring proposer, 'it has to be perfect!' So, if you're keen on having that perfection along with buckets of emotions, read further to be guided because we are here to help you make it the perfect proposal. 
What to keep in check before preparations?
The first and foremost need is to prepare yourself for everything before you proceed with other arrangements. Here's how to do that:
Keep your sanity and emotions in check
It's quite obvious that you have made up your mind and are ready to get on your knees. However, it's always better to think twice before taking a step as big as this. If this one last consideration gives you the same answer, then my friend, you're deep in the pit of love! But you being ready doesn't imply that your partner is. So, be prepared for everything but don't hesitate. You'd never get an answer without asking. The best you can do is calm yourself, think about the person you love, and keep up with the plan.
Dress to impress for one last time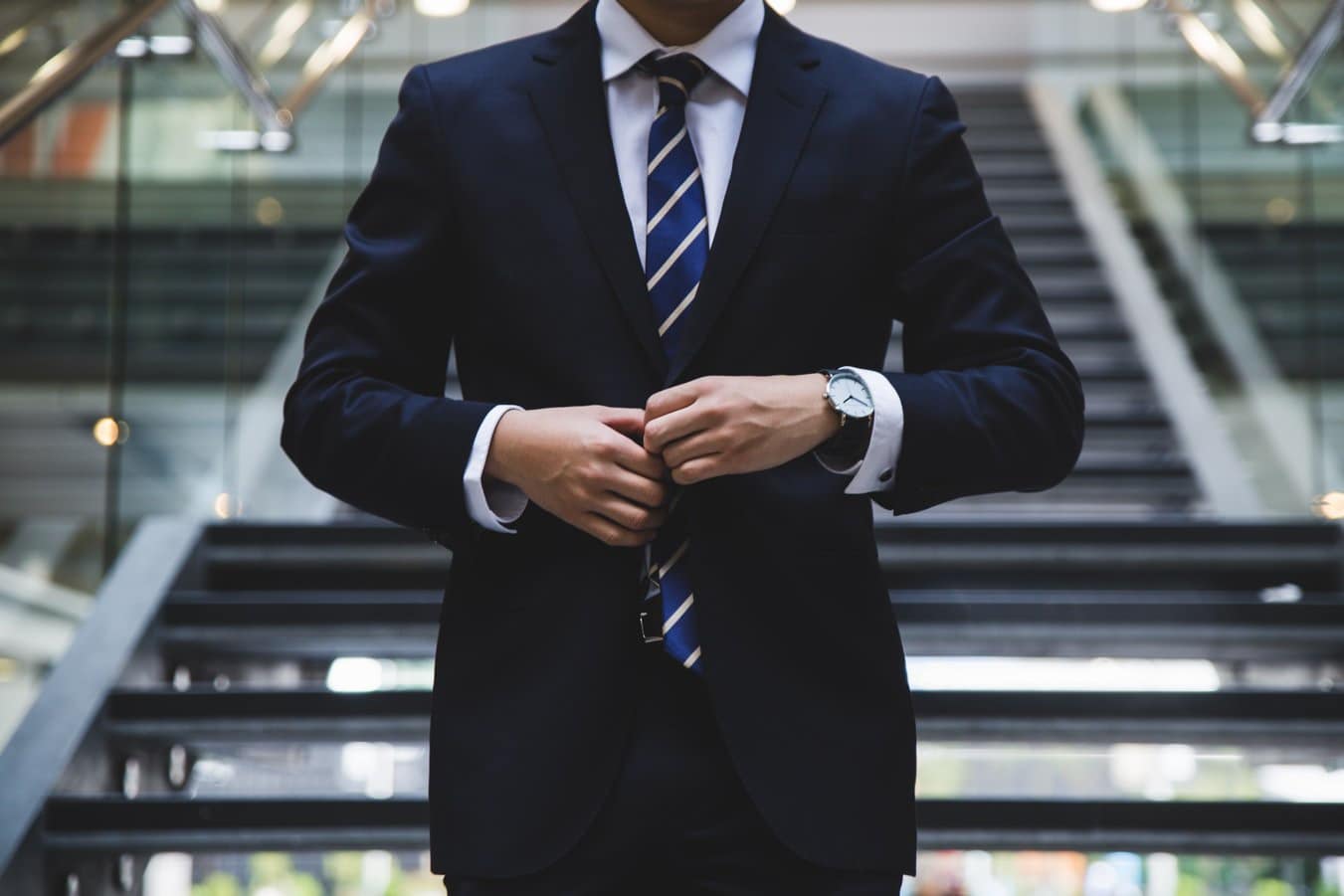 The rule usually applies to first dates and here you are taking him or her on the millionth one. But this date is going to make you dating partners for life. So, dressing up for them is worth it. Then you may happily retire to ugly PJs for life. Speaking of dresses and attire, it's best if you dress in formals or like those in movies. After all, you are planning that proposal of dreams and what you wear is only going to add to that grandeur. In addition to that, you both need to look insta worthy for pictures later!
Get your partner to dress up
Imagine a situation where you're all suited and pretty and they are lazing around in loungewear. At that moment, they might cry with an outburst of emotions but later on, you'll be dead as they would look ugly in the pictures. Nobody wants a fight right after you propose. Moreover, you need a reason to be away so that you can prepare. So, if it's the guy proposing, then send your girl for a surprise salon visit for her to get all dolled up. If it's a girl proposing, send your guy to shop with shopping gift cards so that they can dress up nice too.
Pick the perfect theme to propose
Now that you have bought the outfit, got your partner busy, and have bought the ring, it's time to take care of the proposal decorations and other arrangements to bring the moment alive. You need to decide on the kind of proposal you wish to give your partner. Make sure it aligns with the kinds of things they love. So, think about their likes and try to recall if they had ever mentioned the kind of proposal they wanted. Try to make it just as they want it and not about what you might like. However, if you're having a hard time deciding the theme and type, refer to the next segment of this blog to get an idea.
Decide upon what do you say when proposing
This is something that you should have prepared before you start preparing for the setup and decor. You might have the perfect set up, a beautiful ring, great attire but what would you do with all of that without the proposal speech? This is the only part where you shouldn't focus on being perfect. Be real. Put your heart out exactly as it is in the moment because that would actually be perfect. But that doesn't mean you shouldn't have some of what you would want to say prepared. 
If you're having a hard time thinking of what you would say while on your knees, then think along the lines of how it all started. Take your partner back to the day you guys met, then how it changed your life and how you love this change enough to live with it forever. 
Now that you are down to prepping for the proposal, it's time to think of innovative ways to do it. The following are some ideas you can take to plan your proposal. Also, CherishX provides its customers with decoration services to execute the following.
It'll be a lie if someone has never dreamt of being proposed with confetti, lights, and tons of filmy romance. Such a dream is what inspires the theme of this proposal. Arrange for a set up with a huge LED "marry me" or "I love you" letters with flower petals surrounding you two. Once you pop the question, let your love touch the sky with incessantly burning paper lanterns. To make this proposal more special than it already is, arrange for it a place that is significant to your relationship. Nothing can sway your partner off his/her feet the way this dreamy proposal can.
If your partner loves the night sky and stars, then nothing could be more romantic to them than being proposed under the stars and moonlight. This kind of proposal is best for those who want a little bit grandeur but some privacy with that. Moreover, you can have it customized and decorated the way you want it. Perhaps, with roses, balloons, food, live music, or whatever suits you and your partner's taste.
The terrace proposal also works for those who wish to highlight the day and place they met their love. It also works for people with partners who aren't willing to leave the house. So, they have the option to set up their surprise on the terrace of the building they live in. Above all, the terrace proposal suits well to the current pandemic situation. 
If you and your partner are adventure freaks, then this proposal is specifically meant for people like you. Imagine giving your partner a racing heart when he/she already has an adrenaline rush as you propose to them while they are touching the skies. What exactly happens is that your partner, after being briefed, is taken into the air on a paramotor while you stay on the ground. As the pilot reaches the desired point, on looking down your partner can read the "marry me" message on the ground. That's how you would be proposing to the love of your life. To top it up, one can also have a flower petal shower at the proposal moment. If this doesn't slay your proposal game then god knows what can!
Sometimes our heart wants big things but our pockets don't support us at that moment. If your proposal situation is somewhat similar but you do wanna be special, then the playdate with dogs proposal is a great alternative. 
Two dogs with a care-taker will come to your desired location. They'll be wearing placards with the question you so wish to ask. So, when your partner is having the time with dogs, he/she would be surprised to discover what's written on that card. Nothing can make the proposal any better if your partner loves dogs. Also, you can add things like cake, flowers, or a live guitarist while you book this date with CherishX. 
Gift boxes are something that everyone loves. More than the gift inside it, people are attracted to the process of opening it. If your partner also loves gift-wrapped surprises and boxes, then the proposal with a pop suits the best for you.
What exactly happens with this kind of proposal is that a box with helium balloons inside is delivered to your partner. He or she can open it to find helium balloons flying out of it. One of the balloons would have a pop me mark. Once your partner pops it, the balloon drops the question instead of you. So, you can save yourself the awkwardness and anxiety of actually going down to your knees and asking face to face, in case you're shy or too scared. CherishX also allows its customers to customize the pop box to add more things to it.
If your partner doesn't like mushy things and is private about his or her life, then a hotel room proposal is the best idea for you. This kind of set up will ensure that your moment is just about you two and not about the bystanders. It will be a private and personalized affair for you guys and can be made memorable at the same time. Wondering how? Well, the answer is rose petal decorations with tea lights. You can also add on a wine or champagne along with his or her favorite food to enjoy after the proposal. There is an option of further customizations with CherishX once you book it.
Last but not the least, this kind of proposal is exactly what you call a proposal right out of the movies. If you and your partner love public display of affection, grandeur, and exceptional gestures, then the flash mob proposal fits perfectly with your idea.
In this kind of a proposal, a flash mob would be trained to dance to the beats you and your partner love, when he or she least expects it. The dance and training would be customized as per your preferences from scratch. Also, this kind of proposal is the best when you wish to surprise your partner beyond their wildest imagination. With CherishX, you also have the option to have the entire experience recorded for you and your partner.
How to execute the entire plan?
So, now that we are done with the planning part of the process, let's move towards its execution. Here's how to proceed step by step.
Step 1: Take their best friend or family in the loop. 
When you're in a relationship, knowing everything about each other is somewhat obvious. This includes something as trivial as daily routines. So, planning a surprise for them can be difficult unless you have them distracted. This is where their best friend or family comes into the picture. Let them know of your plan so that they keep your partner completely distracted and unaware of your plans. They would also be a great help when it comes to getting your partner dressed up without them having the slightest clue. 
Step 2: Go shopping!
Now that you have your partner busy, it's time to shop for them and yourself. The first and foremost thing to be bought is the ring. This piece of jewelry is going to stay with them forever. Indeed it needs to be as pretty as possible. While looking for it, make sure you keep your partner's taste in mind so that they love it even more. There are a million stores online to shop from in case, you don't have the time to go and get it. Our suggestion is CaratLane. 
Once, the ring has been bought, go and shop for yourself. As mentioned before, wearing something formal is going to add to the romantic factor. We recommend Marks & Spencers. Their formal collection is one of the best out there. You can also opt for online purchases with them.  
Step 3: Set up for the proposal
With the ring and outfit ready, it's time to do the arrangements for the proposal. We gave you some themes and ideas for the setup. However, CherishX offers a few more of them for you to refer to. The CherishX services allow you to book decor and have our team do it for you. So, the only thing that you have to do for the set up is to book it with them and sit back to relax (if you can!). 
Step 4: Get your partner smartly to the venue
Here come's the tricky part. All your efforts and surprise would go to vain if your partner gets to know about it before you get down on your knees. So, make sure you conceal the entire plan and get them to the venue without any suspicion. You can have their best friend do the job if it is on a terrace, hotel room, or in a mall. It would get easier if the proposal is planned at their house as they would get there themselves sooner or later. 
Step 5: Propose!!!!!
This is the last step and the one that your partner has been waiting for. The set up is done, the ring is in your pocket, both of you look gorgeous and they are here, waiting for the moment you get down on your knees with that stone in your hand. It's time to propose and ask him or her for a lifetime of togetherness. Two-three lines summing up your romance would be great, but skip this part if you are going to talk endlessly about it. They are as anxious and excited to say yes as you are to hear it. So, cut the crap, get to the point, and get over with it already. 
We hope that this blog helped you in planning that special moment from scratch to end.  Make it as memorable as it can be as this moment is never coming back unless you relive them in your memories. All the best for the proposal, the answer would surely be yes. 
If you are planning to propose and can't find the perfect setup do get in touch with us at CherishX.com. We have been planning proposals for over 5 years and we have something for everyone!