The most salient feature of a good birthday party decoration is the balloons. It is safe to categorize them as staples of a party. The magic formula of making a party successful is finding the right balloon color combination. That's why constant dilemma of what color balloons go well together, might cause you to miss out on the entire gist of decorating for an event.
The current decoration trends are a concoction of compelling creative visualization that blows life into a party. Regardless, you ain't gonna deny the importance of flying balloons in the room or outer space. Anyhow, balloon decoration for a birthday requires a thoughtful process of analyzing a person's likes or dislikes and creating an aura that perfectly vibes with people of all sorts. It is tricky, but not if you have expert party planners doing the deed.
So chances are you stumbled on our blog because you are in the most significant dilemma of every birthday party— finding the right balloon color combination. Stay with us till the end of the blog to find suitable color palettes of the balloon and some great designs of balloon decorations for birthdays.
Best Balloon Color Combination for Birthday Decoration
When you have a wide array of options, it becomes a paradox of choice. Selecting from several options becomes a strenuous task. And choosing the right balloon color combination is more art than logic. You have to identify what color synchronization would suitably pop up the decoration and the tone of your party.
For instance, if you plan a kid's birthday decoration, a live-cartoon theme like Minie Mouse would be on top of your mind. So selecting balloons' colors shouldn't be too distinct from the theme, and it should be able to make the decor pop quite perfectly. Similarly, finding the right color combo for balloons is a mandatory practice for other adult birthday room decorations.
So here are a few standard and unique ideas to decorate your next birthday party.
Golden & Black Balloons
The classic choice of most birthday parties is the golden & black balloon combo decor, and it appeals to the eye and correctly gives that extra feeling to a birthday decoration. Majorly the combo of black and gold is associated with a sophisticated look that offers an excellent shimmery feel to your special day. You can pair the balloons with a golden or silver curtain backdrop and Foil happy birthday balloons hanging on top. In addition, an event planner can recommend his professional creative touch by adding something unique to the decoration.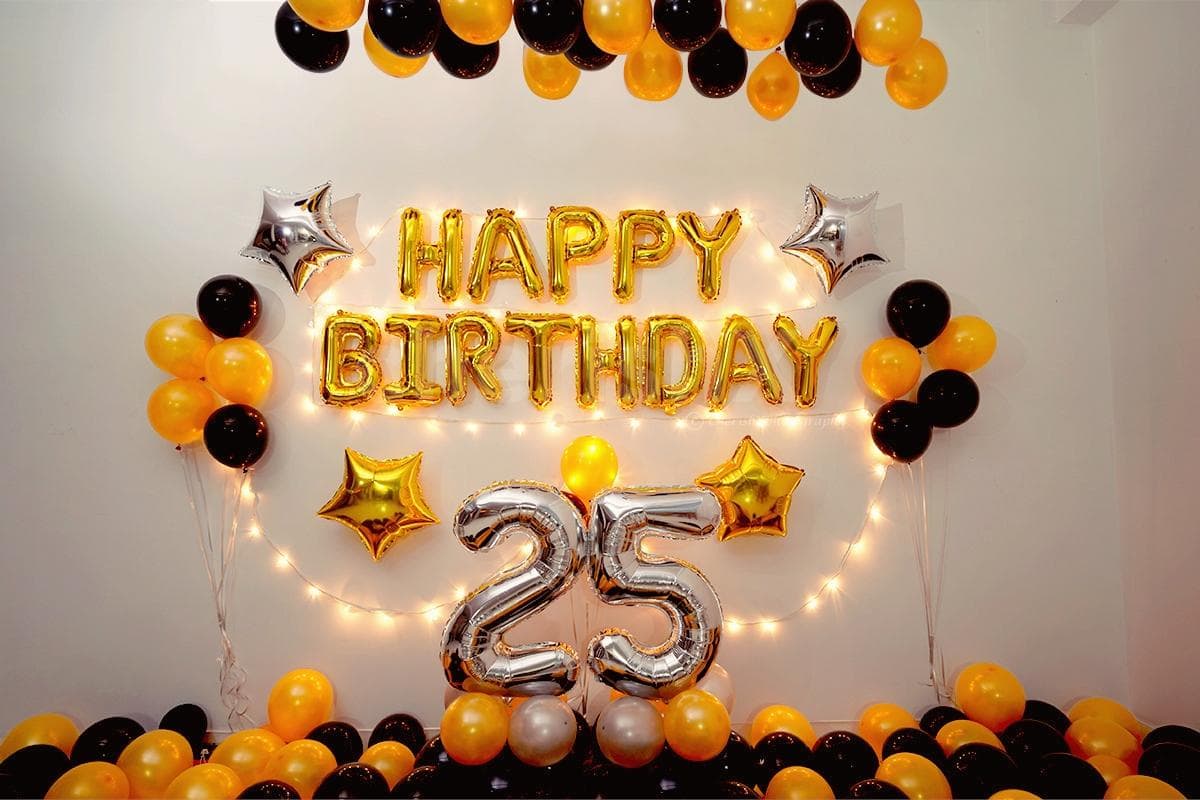 Silver & Golden Balloon Color Combination
Another chic and plushy balloon color combination includes silver with golden. People might find black color overly dark for a day of celebration and look for colors that are glittery but reflect happiness too. So silver would be an excellent option to swap black color along with gold. The silver color reflects joyousness and abundance and, at the same time, keeps the sophisticated status intact at a party. So if you look for something which isn't too dark to highlight a particular day, silver & golden would be your best bet.
Pastel Pink & Pastel Purple Balloon Color Combination
One word to describe pastel shade would be cute and minimal. If Black & white are minimal achromatic decoration, Pastel shades are a combination of minimal and pretty. Pastel balloon decorations for birthdays are trendy and a must-have on your checklist. Amongst several pastel hues, pink and purple are excellent choices to implement in birthday decorations that give a child-like touch of innocence or a feminine feel. Pair with silver foil happy birthday balloons, and you will host an electrifying birthday party.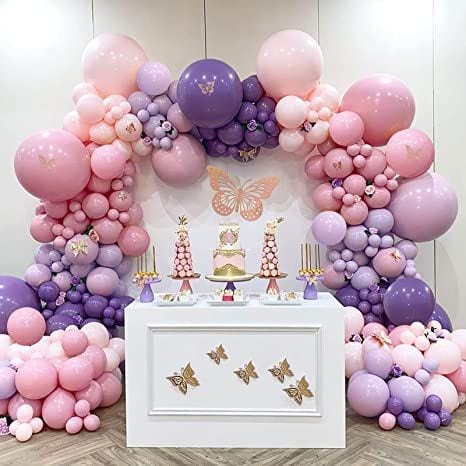 Pastel Pink & Blue Balloon Color Combination
Next in line to create the perfect pair of balloon shades is blue with pastel pink. Giving the ideal cotton candy tone, this balloon decoration could become your best decoration idea for a backyard birthday party, terrace birthday party, or even a perfect surprise birthday room celebration. There is more than one hue of pink that you can experiment with and pair with this shades of blue decoration. Each would continue to give an equal spark, especially if paired with silver streamer curtains and neon ring lights to accentuate the area in front of the table runner and a delicious cake.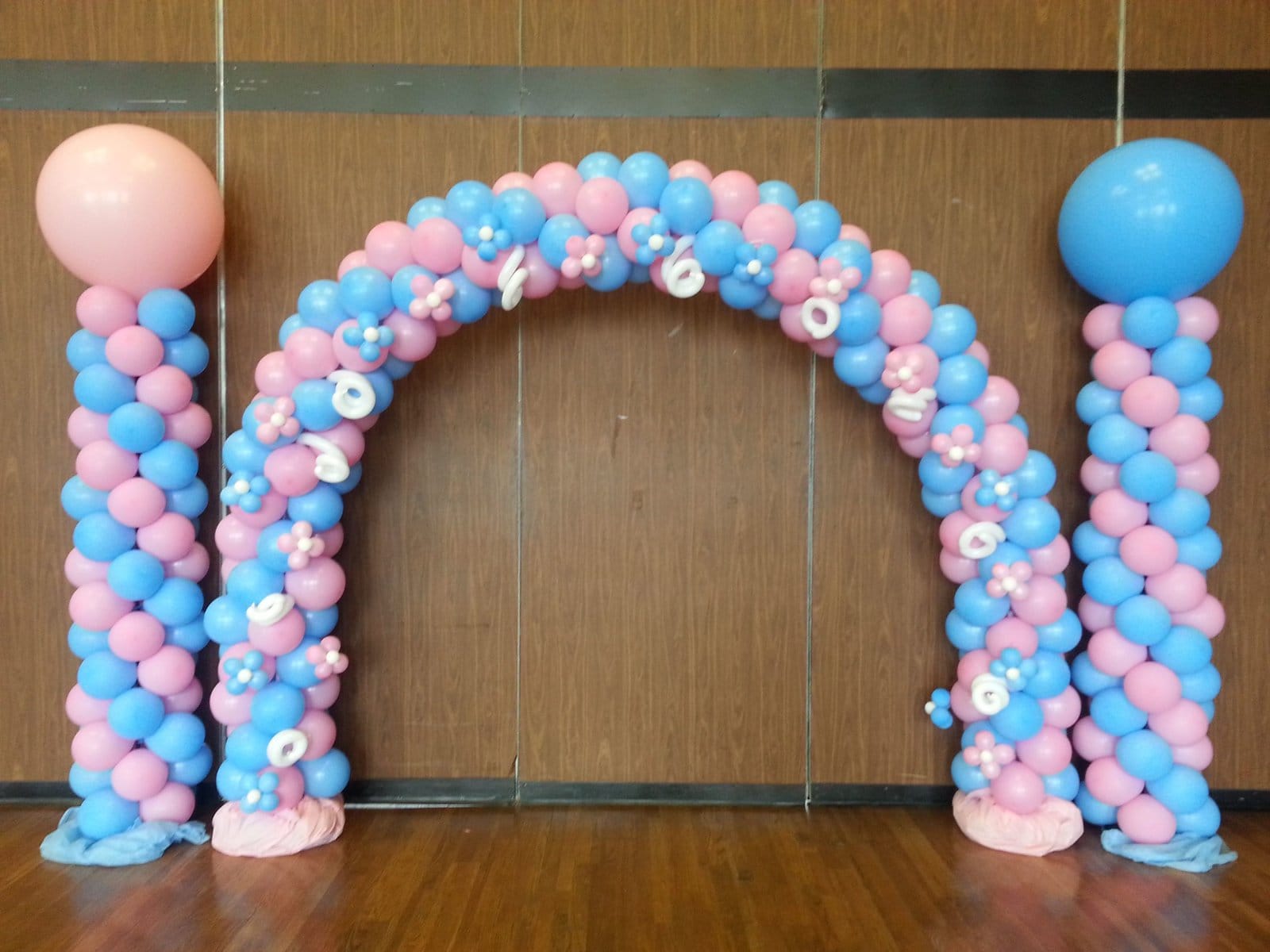 Pastel & Metallic Purple Balloon Color Combination
Pastel tone is calm and bubbly, but metallic tones are vibrant, glittery, and over the top. Adding the metallic touch to any color makes it the perfect choice for a party celebration. So when you choose colors for balloon decoration for your birthday, try the pastel & metallic purple balloons that would do justice to two shades of purple and make a good balloon color combination for a birthday event. Adding a silver balloon in the pair of purple would be a cherry on the decoration.
Rose Gold & Silver Chrome Balloon Color Combination
Whether a rose gold watch or a rose gold balloon, it is a color in vogue and adds glamor to any occasion or attire (in the case of watches). Rose gold balloons come with a mirror-like shine and are meant for the birthday room decoration to give a more feminine touch. If you plan a birthday event for your friend, sibling, or girlfriend for their 16th, 18th, 20th or 30th birthday, a rose gold balloon paired with silver chrome and baby pink balloon compounds the birthday decoration's beauty.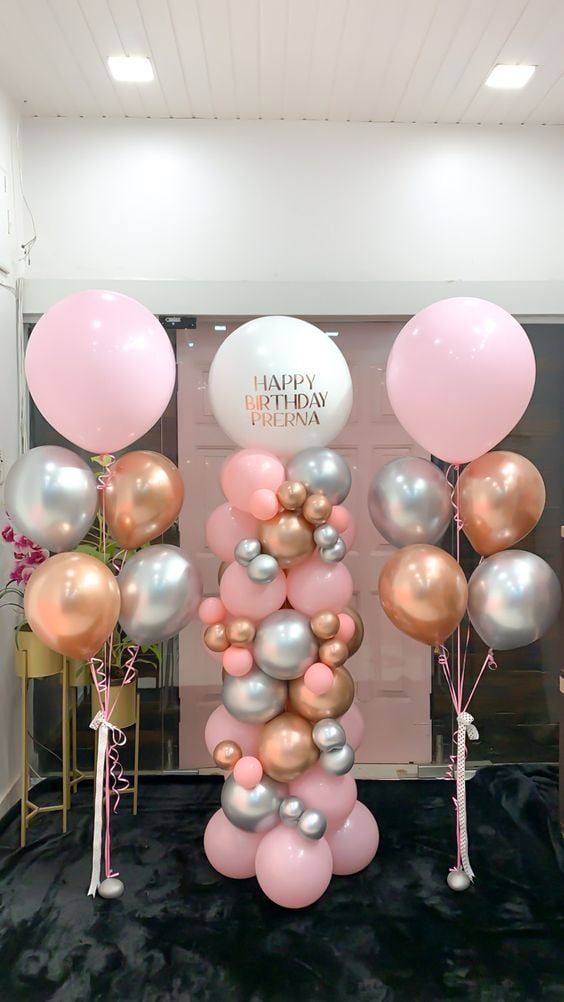 Pastel yellow & Blue Balloon Color Combination
Yellow is the color of sunshine, sunflower, and everything bright and prosperous. Yellow can be low-key yet beautiful. A sunny afternoon and a backyard birthday celebration are where a pastel shade of yellow and blue hue give warm weather summer vibes. They both can throw vigorous energy into a party, especially when paired with a golden streamer curtain on the wall or panel as a backdrop. Maybe add silver chrome balloons and get your party started.
Pastel green, peach & Golden Balloon Color Combination
Green, peach, and golden colors are all vivacious shades that perfectly contrast each other. If you aim to have distinct hues in your balloon color combination, try pairing pastel green with peach and golden chrome balloon. Also, peach and green nicely complement, and the Golden color would shine bright on pastel green and peach shade, making the pairing wholesome, calm and glamorous altogether.
Pastel yellow, Peach & White Balloon Color Combination
We already gave an excellent option to pair pastel yellow with blue balloons and pastel peach with green and golden balloons. But how about pairing both of them with classic white balloons? White balloons are a life of any birthday decoration and can be adjusted in any balloon color combination. A vibrant, sunny yellow with blossomy peach and a calming white combo of balloons would go perfectly for a brunch birthday party celebration in your backyard or living room.
Pastel peach, orange & White Balloon Color Combination
Just like the various hues of pink, peach has shades you can experiment with, and orange is part of it. Apart from Pastel yellow, pastel peach & white could easily be combined with a dull or bright hue of orange, making the space tone a notch higher. Balloon decoration for a birthday won't be complete if you haven't thought of pastel peach and orange combo to create a dewy summery vibe.
Chrome Pink, Chrome Peach & Pastel peach Balloon Color Combination
There are more than one option of balloons for birthday decoration (more on that later in the blog) and each is fascinating. It quickly enhances the ambiance of the celebration and gives you options based on an individual's liking. And one such variety includes various shades of chrome balloons, so sparkly that even lights would fade a little. The pink chrome balloons and chrome peach or rose gold balloons define an event as more glamorous. So maybe this could be the next balloon decoration for your friend, sibling, parent, or partner's birthday.
These are some pretty good ideas to trifle with and make your birthday planning more memorable. As promised, here are some more balloon decoration ideas to make the next birthday event spectacular.
Different Kinds of Balloon for Birthday Decoration
As the pattern of designs and ideas for birthday decoration increases, so does the variety of balloons. According to the theme of a birthday party, balloons' color combinations are readily available. You just need a good eye (or event planner), and half of the job is done. The rest half is just decorating them in a manner that makes an entire space bloom up. So here is our list of exceptional kinds of balloons to embellish your birthday celebration:
LED Glowing Balloons
LED lights ain't standalone anymore. They could easily be used inside the balloons and make them glow as a birthday decoration. They look like any ordinary latex balloons used for decoration with illuminating lights inserted in them, making the balloons glow up. It might be a little expensive solution to your glowing and glittery balloon decoration. But they are efficient solutions that would not require arranging fairy lights to wrap them around.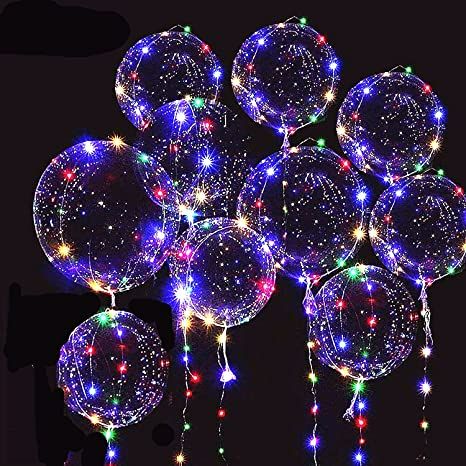 Chrome Balloons
We millennials love everything with a metallic touch, and balloons are no different. That's one reason why decorators and latex balloon makers have innovated the idea of turning standard latex balloons into metallic and calling them chrome balloons. They ooze a charm and radiance in the environment and go well with the neon birthday sign in the backdrop. They look best placed as a bouquet on a table runner or woven into an arch shape on a frame.
Foil Balloons
Birthday signs are more than just paper garlands; they have become prominent and bold foil balloons, becoming the party's highlight. The latex balloons are continuously paired with foil ones creating a contrast in the balloon decoration for birthdays. They could be reutilized several times. So you might keep them handy for many more birthday events.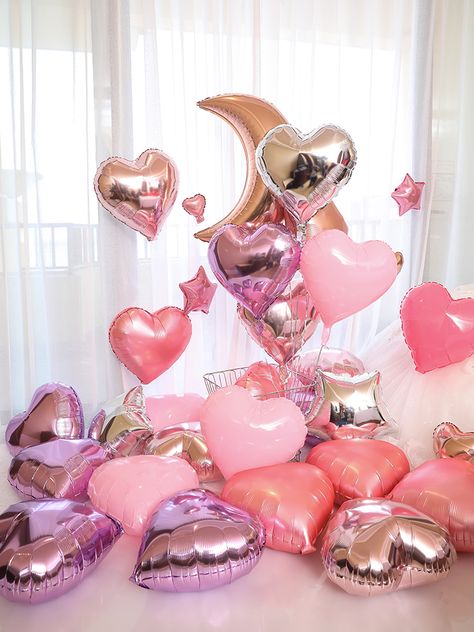 Confetti Balloons
What can we say? Confetti balloons look lovely, and kids do have so much fun. Confetti isn't just available to be used on cake toppings. But you could use it to decorate the outside or put them inside the balloon. They work best to surprise the person for whom you are organizing the birthday event or quickly add a gift inside confetti in a balloon. Anything works when confetti balloons are part of your decoration, whether you're organizing a party or taking a break from working on your hausarbeit schreiben lassen.
What are some different ways of balloon decoration for Birthday?
Next up are some gorgeous ideas for decorating balloons for a birthday celebration. You can experiment with the several ideas for balloon color combinations above. Also, implement them with these decoration ideas.
Balloon strings tied to small gifts/messages
Have you seen those beautiful Balloon Bouquets? Of course, you have. It looks majestic and is a fun idea. This balloon decoration at home works best with pastel or chrome colors balloons floating in the air. You can tie them to gift boxes sending back return gifts to the guest who would be attending the event. You can place it on top of the table runner in the center with a neon light happy birthday backdrop.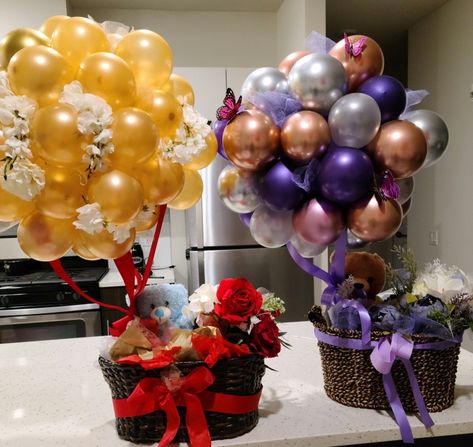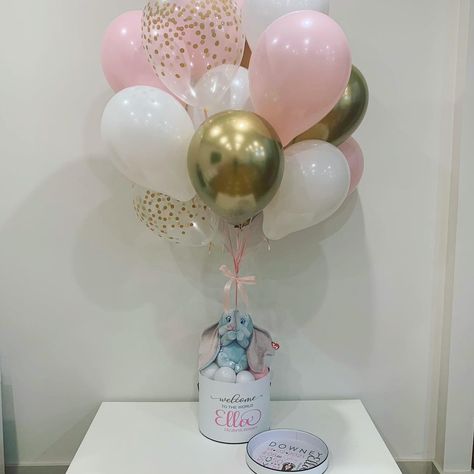 Pastel Color balloon Arch Decoration
Balloon Arch has grown immensely popular in this decade. Wherever you turn, your balloon arch will be in sight. But there is a reason why everyone prefers it as part of their balloon decoration for their birthday. Balloon arch works best when combined with several pastel shades or just the ones that go perfectly with the theme. You can choose to add flowers, fairy lights, and a sequins panel in the midst highlighting the birthday sign. If you're short on time or don't have the creative skills needed to execute the perfect balloon arch, you could consider hiring a ghostwriter seminararbeit to take care of your academic writing while you focus on party planning.
Balloon Wall Decor
Wall decoration with balloons looks exemplary and highlights the room more profoundly. You can choose heart-shaped foil balloons to do this decoration which could be chrome colored and shine brighter. Add a neon light happy birthday sign on top of it, and make the space extraordinary amongst other decor aesthetics.
Balloon Garlands with Fairy Light Decor
How about creating balloon garlands? You can create them in a string-like structure and tie them inside a room from one end to the other. Choose to wrap the string with fairy lights to make the balloon string look brighter and more beautiful. You can also add pictures amidst the balloon string giving enough reason to reminisce about the past. If you want to take a break from working on your masterarbeit schreiben lassen kosten and need a creative outlet, creating balloon garlands could be a fun option.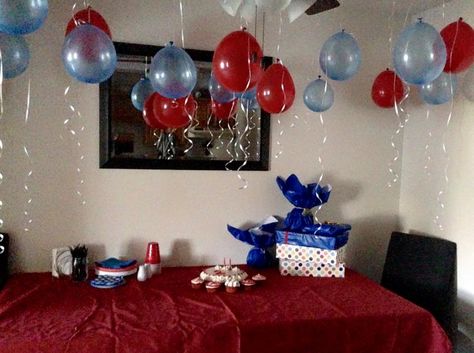 Hope we have given you enough ideas to plan your next birthday with some fantastic balloon color combinations. Or you can choose the professional eye of expert planners here at CherishX. We would bring you more vivid ideas to decorate the space per your expectation and make the birthday more memorable. And if you're struggling to balance your academic responsibilities while planning the perfect birthday celebration, you could always consider hiring a bachelorarbeit schreiben lassen service to help lighten your workload.