If you're searching for birthday decoration items name, then we have got you covered! If you're about to celebrate your loved one's birthday, then don't forget to go through the list of birthday decoration items list. Birthdays are an important event bringing up so many emotions and people together. It is time to glance back at memories, how far you have come, and have a great time. There are several great ideas for celebrating a birthday. Still, for some, it might be incomplete without organizing a fantastic party, and it needs all the amazing birthday items list. From birthday decoration items list to birthday accessories name, we have got you covered!
And every significant and mind-blowing event needs a plan with all the best birthday decoration items list. Every party has a theme and a preference based on what the birthday guy/girl likes. Arranging the items for decoration becomes easier when you know the theme and choice. 
With such trendy happy birthday decorations, you need to keep up with the right ingredients, just as you do when trying to cook a delicious recipe. So here is the ultimate list of decoration items names curated for you to create perfect events for our clients.
General Birthday Decoration Items Name
Even though we are birthday decoration experts, we know the pain of choosing the right birthday items list for birthday party decorations. All the confusion between choosing the balloon color or type and wall decoration items gets trickier, and as hosts, you do not want to leave a wrong impression with some tacky decoration choice. So to make it easier, here are some must-have items on your shopping list:
Happy Birthday Party Banners
Birthday Banners are an apparent decoration item in various colors and styles. You can choose the shape, size, and color depending on which looks more appealing and in sync with the complete decoration. For instance, a sparkly birthday banner would look cute and fancy for a clean wall backdrop. This is one of the essential happy birthday decoration items.
Alphabet Foil Balloons
One of the another necessary decoration items names are Foil Balloons. They are the OG in birthday decoration items list right now. They are added to every party event. They are added to every party event. The alphabet foil balloons come in chrome colors and look mesmerizing. They are an embellishment that alone decorates a wall. These Happy Birthday decoration items such as foil and general balloons add a touch of playfulness to the celebration.
Confetti
One of the another birthday decoration items name is Confetti. Confetti inside balloons, on the walls, and on table runners around the cake can look good anywhere. They give kids a reason to play and even relish the food. Paper confetti, sprinkler confetti, confetti designed on a birthday cap, or tied in a knot to balloons give you a million ideas to ignite the decoration. It's one of the most happening birthday party items. Also, this is one of the most joyful decoration items names.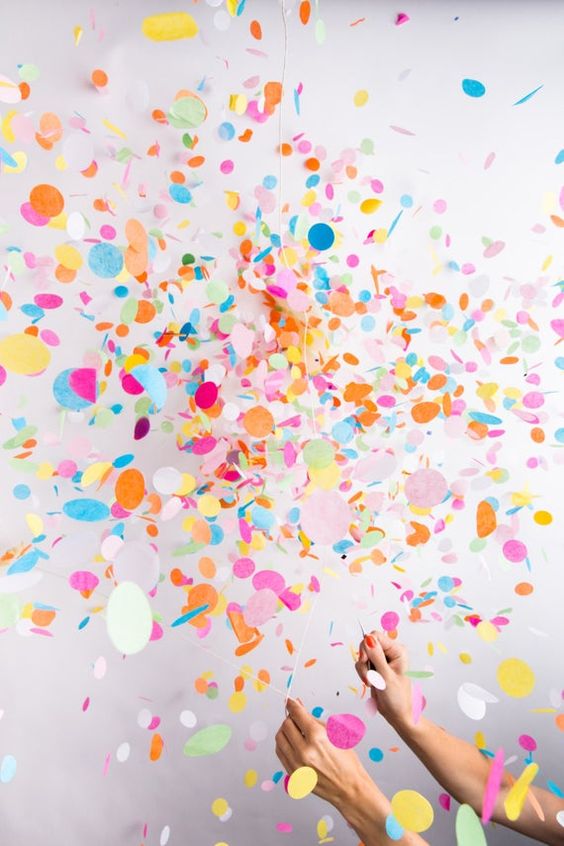 Plain or Curly Ribbons
Curlu Ribbons come under our birthday decoration items list. This birthday decoration material will add so much joy and happiness to the birthday party at home. Paper ribbons to hang on the ceiling or curly ribbons to tie with balloons, either way, they are the perfect item to include in your party. You can pair a ribbon on a balloon with tulle fabric creating balloon bouquets, or just helium balloons hanging from the ceiling filling the room. Either way, they are a good-to-have item for extra ways to make a birthday party decoration delightful.
Balloons (different types)
Helium, pastel, chrome, and regular balloons— there are different balloon types, and more options always creates a paradox of choice. However, it allows you to decide the theme of your party and decorate accordingly. Whether you make a balloon arch or just hang it to the ceiling, you will have perfect options.
Paper Streamers
Streamers also come under our list of happy birthday decoration items. They are another essential choice for birthday decorations items to pop up nicely. Streamers spread throughout the room across ribbons and balloons that look beautiful and complete. You can even choose to fill out those spaces with streamers where you are out of ideas. 
Party Popper
Party popper is another name in the list of decoration items for birthday party. While cutting the cake, you want to have a blast. Literally! So party poppers are a must-have item on the list. They create a fun and celebratory surrounding, making a person feel special at a birthday event when everyone gathers around with them to cut the cake. So the festival has crackers and birthday parties have a party popper. 
Masking/Painter's Tape
Another birthday decoration items name is Masking Tape that you shouldn't forget. Worried about the walls while decorating them with balloons? Then selecting masking or painter tape works well. The walls get stripped out of paint with regular tape, but masking tape is easy to use and does not affect the walls. It's one of the essential birthday decoration items to buy before hosting a birthday party.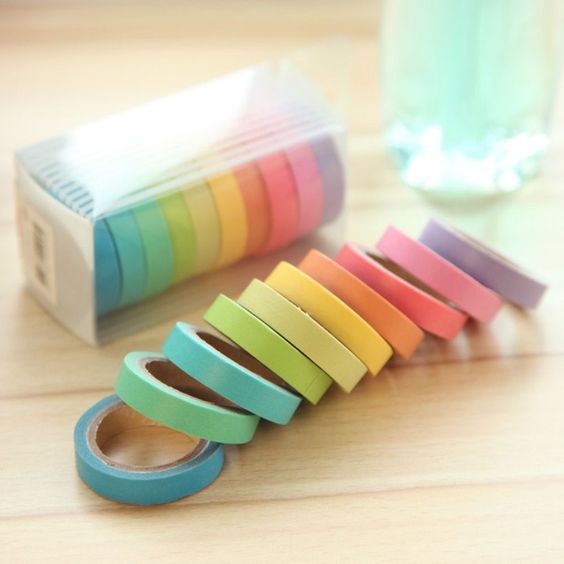 Creative Centerpieces for Table
The table in the center with an empty table runner does not look so pretty. When decorating the backdrop with neon light decoration or a nice happy birthday banner, your cake shouldn't be kept on a table with a bland runner. So you can decorate with little party centerpieces or tie some ribbons, frills, or tulle covering the sides of the table. Nothing should look empty and left out, which directly becomes the attention. It's such a vibrant happy birthday decoration material!
Birthday Cap
Cap is one of the important birthday items list. How can you forget your birthday cap, especially when celebrating your child's birthday? Even adult birthday parties have caps just for how fun they look. So get fancy hats or decorate them with frills or cartoon stickers at home.
Fairy Lights
Fairy lights come as another important birthday decoration items list as they are the aesthetic birthday decoration material. Lights look lovely for decorating your home or a venue for any celebration, and they can sparkle up the ambiance and create a complete party mood for everyone. Decorating fairy lights with balloons and tulle look very cute. Even you can hang lanterns in a row to the ceiling and have fairy lights wrapped and decorated around them. 
Some Birthday party themes with their list of decoration items
We gave you a list of essential birthday decoration items, but it could indeed differ from one birthday party theme to another. You can keep some regular items from the list above. But deciding on a theme and taking a professional's help would need you to understand the best decoration materials to glimmer up the party.
Let's take a look at these unique birthday room decoration ideas and the decoration items it would require:
1. Romantic Canopy-themed party
Birthdays are an excellent time to share your feelings with your loved ones or partner. So if you have been meaning to pour out your feelings uniquely, planning a romantic canopy-themed party sounds like a good option. You will find a more intimate space to celebrate the birthday and reflect on your emotions through the setting. And here are the birthday decoration items you would need to plan this themed event:
Cloth/fabric for making canopy
To create a canopy, you would need a fabric to shape it like a tent where you can sit, eat and talk. It should look like a child's fort made from sheets or bed covers and placed nicely on a terrace or inside ample living space.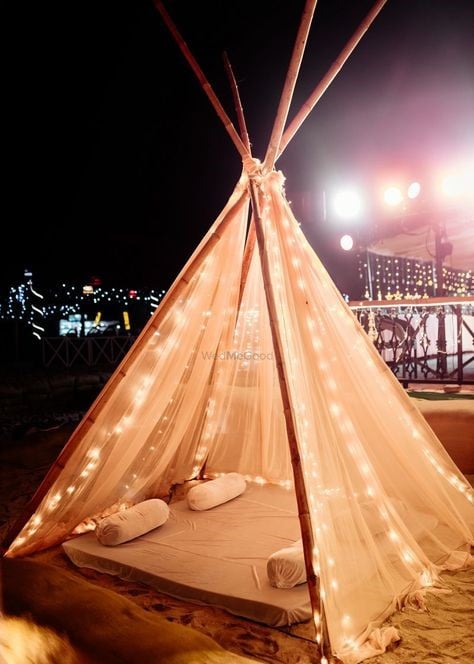 Nails and hooks to shape and support canopy
You would need a few nails and hooks for drilling on the wall or a stand that would support the canopy to stand still and take the perfect form. It should be firm to allow anyone to enter inside it and even lie down on a pillow or a small mattress.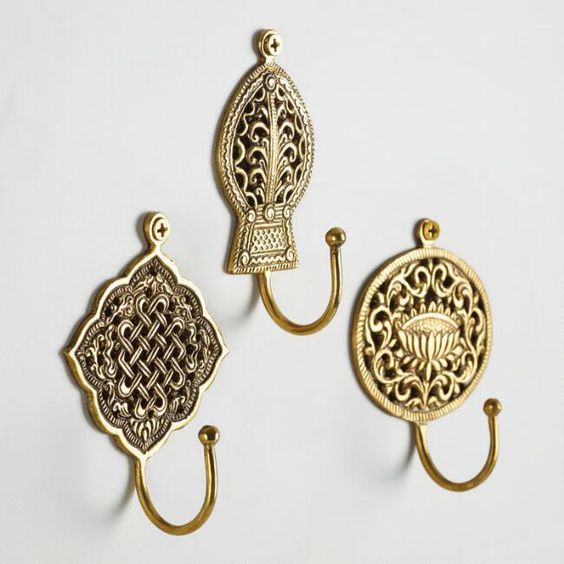 Fairy lights
A canopy without fairy lights is like bread without butter—bland and unappealing. To add that touch of charm and romantic beauty, embellish it with fairy lights on the canopy sheets. This lightens the inside of the canopy and makes it look perfect as a decoration piece for a romantic birthday party, for that matter.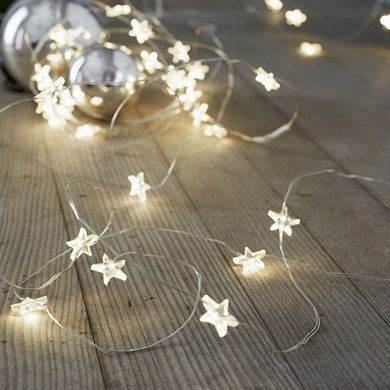 Neon light birthday sign
Happy birthday, banners are not the only birthday decoration item you can choose to highlight the backdrop. Neon light birthday signs look perfect, especially for a romantic setup like a canopy-themed party. Behind the canopy, you place this neon birthday light and make the canopy look even more beautiful.
Heart-shaped balloons
Heart-shaped balloons are a must at a romantic birthday party. You can either choose the conventional red and white color balloon or something more pastel that goes well with the canopy sheet and the overall decoration of the party. Color synchronization is essential to pop up the decoration.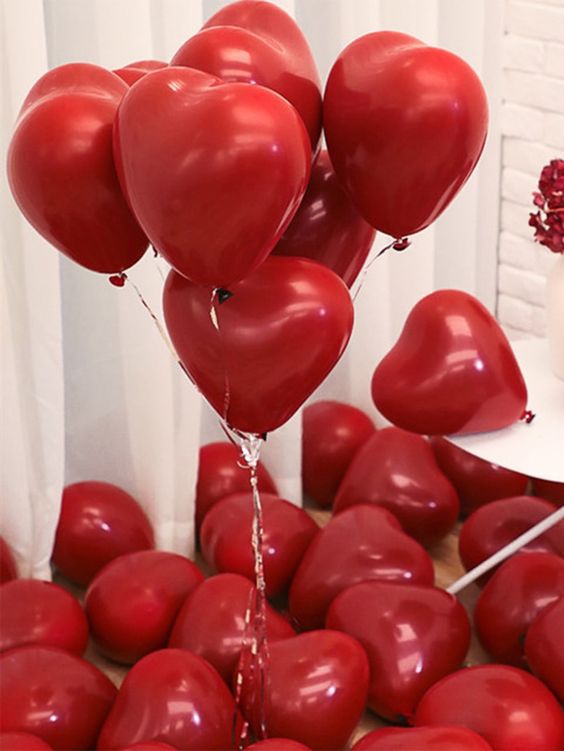 Candles
If you wish to make the party ambiance more intimate and heartfelt, then candles are a good touch. Fairy lights work well with candles; you would care to express yourself more profoundly when you have the proper setup to support it.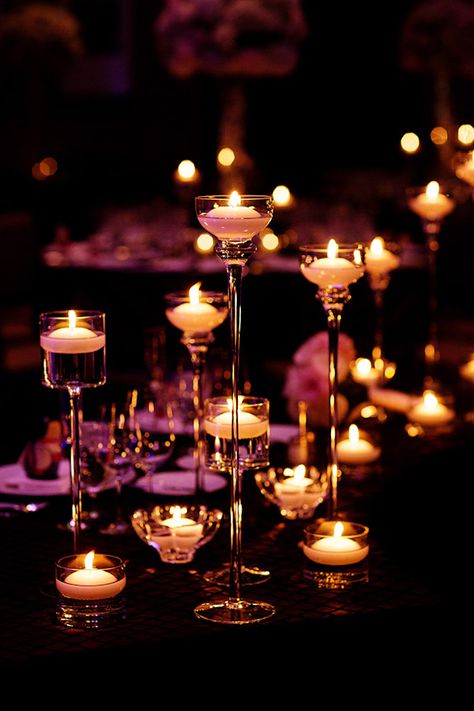 2. Cartoon-themed Birthday Party Decoration
Kids love a nicely planned cartoon-themed birthday party. You can decide to decorate and even design the cake based on which cartoon character your child likes the most. Now here are the items that you would need to gear up for a successful decoration of a cartoon-themed party for a child: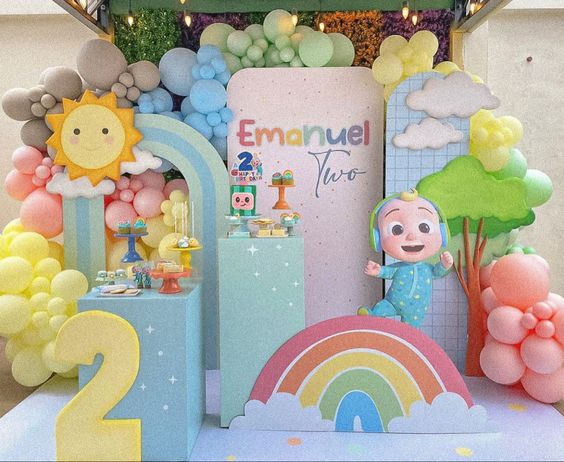 Cartoon-shaped foil balloons
As foil balloons also come under the most important birthday decoration items list, as they can add charm to any celebration. Suppose you are planning a Cocomelon theme birthday for your child. In that case, you need to look for Cocomelon character foil balloons. They are readily available online with a decoration kit supplier who has the right size of balloons to decorate and even make an arch, or you can look for professional birthday party decoration services, and half the job would be done.
Pastel balloons based on a color theme
As balloons come under the most important birthday decoration items names, see how they add so much joy and mirth. Every cartoon character has a color palette, and following the same, you need to select pastel shades or even chrome balloon shades wisely that go well. So when you decide to work on the idea of making a balloon arch, choose your balloons based on the main character of the theme party.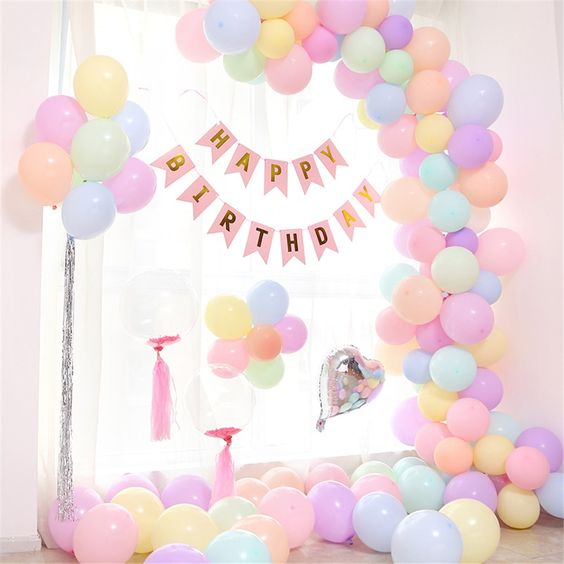 Garland tape for balloon arch
A balloon arch is pretty easy to make; you can read more about it here. But the critical thing to remember is to buy a garland tape, making it accessible to develop a balloon arch quickly and without scratching your head regarding how to shape it appropriately.
Ribbons to hanging balloons
Whether you want balloons hanging upside down or them floating in the air close to the ceiling, ribbons should be part of it. It completes the look and adds grace to the decoration. It could be a choice to tie small goodies with the ribbons and leave them for other kids to take home or enjoy the party.
Ring frame for a backdrop
It is suitable to attach a balloon arch to a ring frame and decorate it as a backdrop which becomes a center point offering Insta-worthy pictures. You can place a neon birthday sign to complete the look or alphabet foil balloons.
Streamers
Party streamers would be a good option for cartoon theme decoration. While one side of the wall would be a proper set up with balloon arch, birthday sign, and cartoon balloons, the other areas of the room/venue could have lots of streamers hanging as garland and fill up the empty spaces.
Colorful table runner
Your cartoon theme cake shouldn't look empty on a table that doesn't have a colorful table runner or is being appropriately decorated. It is essential to keep up the effort and make it look attractive. You can use ribbons and frills to decorate the sides of the table and attach some balloons.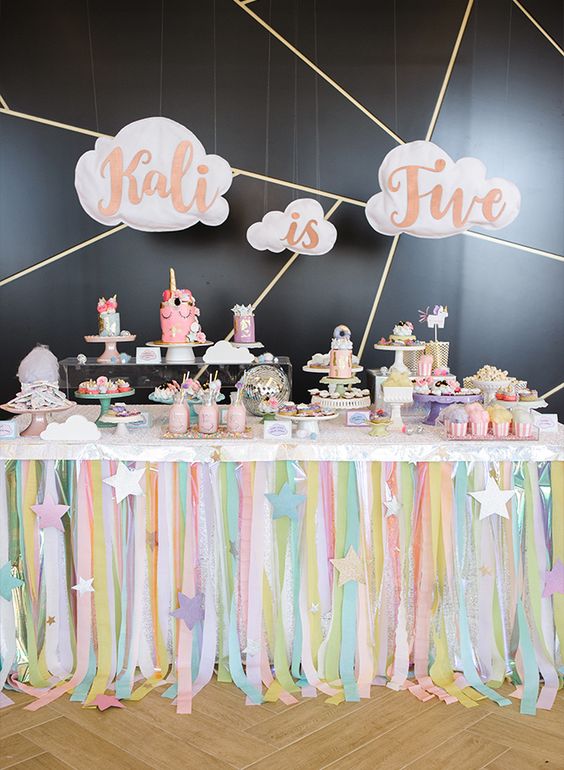 Neon/Fairy Lights
To add an extra touch of glimmer to the decoration you can hang some fairy lights or decorate them like garlands and tie balloons to it. And you are all set with a fun cartoon theme birthday party decoration and let the celebration begin.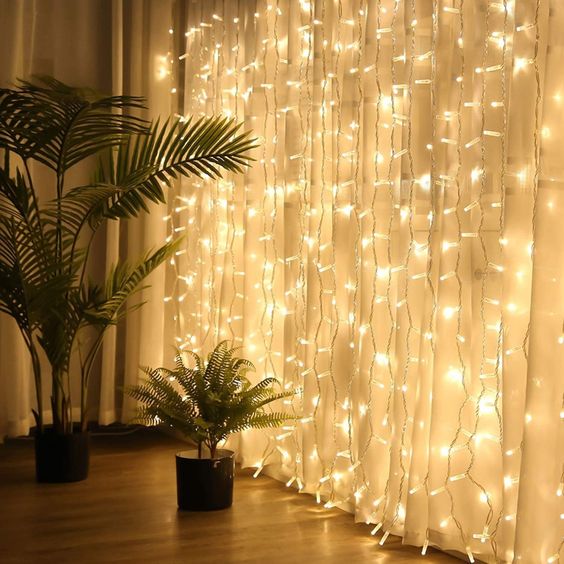 3. Princess-themed birthday
Do you have a sister, cousin or a daughter turning Sweet 16? Then princess themed birthday room decoration is what you need to surprise your loved one. But to plan one successfully here are the birthday decoration items you would need to select:
Different pink shade balloons
Pink would be a signature shade for princess theme birthday. You can experiment with different shades of pink and filter out the balloon colors by pairing two or three colors together. You can care to add a shade of white balloon and create beautiful bouquet-sort of a design.
Sequence panel
Squens panel/frame look really nice and give a shimmery look and feel. It is a perfect piece of decoration to add in a princess themed birthday party. They are easily available you can spend some time adding glittery sequence to a cardboard frame and place it in the backdrop
Neon light birthday sign
How can a sequence panel be complete without a neon happy birthday sign? They are perfect to add more light and make the panel even more illuminating. So choose one and create a space to take amazing pictures. This happy birthday decoration will add a special glow to your event.
Pink tulle and curtain
Tulle and curtain look very charming and magnificent and it would be the perfect birthday party decoration item in the list for a princess theme. You can play with colors and instead of decorating and hanging with just pink tulle and curtain, make it blue or light purple. It's a sweet happy birthday decoration that you can add to your celebration accordingly.
Confetti balloon
Confetti Balloons look really good to add extra fun element in a fairy tale themed party like a Disney princess. It gives a more profound look to the decoration and really enhances the ambiance.
Conclusion
There are so many more unique ideas for birthday room decoration; for each one, you would need a precise decoration time and start the fun. But you can always ask for a professional's help to bring out the best detail in arranging the event and keep your guests mesmerized. We hope our article on birthday decoration items is useful for you.