Selecting an overall theme for your kid's birthday party will not only make your kid happy but also create a memorable experience for you and your guests. And, if your kid is more inclined towards a mystical and magical thing, then what's better than a unicorn themed decoration bash? As bright colors and enchanted feel will definitely be a crowd-pleaser.
Every kid must have at least watched pony or known about the unicorn. This mythical animal is a sign of a dreamy and magical world and your daughter (or maybe son) must be obsessed with stuff related to unicorns.
Now, in order to have the best unicorn birthday party, need all you need is to nail down a few staples including delicious desserts, eye-catching decorations, fun games, beautiful invitations, table decorations, and much more. Petrified about how to begin the process? Well, no more as we are here to lend a helping hand.
We have the prettiest unicorn birthday party ideas in the form of birthday cake, cake pops, popsicles, doughnuts, decorations, and more.
So, what are you waiting for? Start planning for a fairy-tale birthday celebration for your child And whatever you do, remember to take tons of pictures. After all, this is one party you will remember forever.
Let's dig down deep to understand each element of a unicorn theme party in detail below: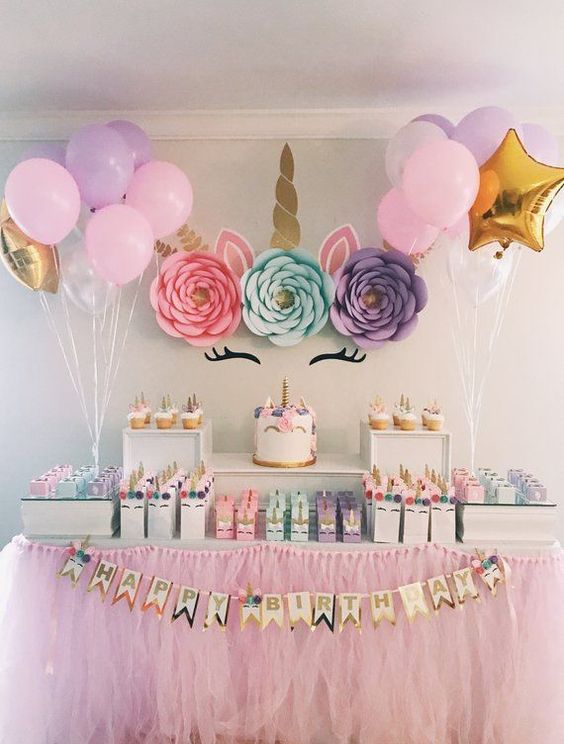 Unicorn Theme Decoration
The top-notch element of a party is the decoration! We have shared a plethora of options to choose from for the party decorations. Here:
Unicorn Birthday Surprise Decoration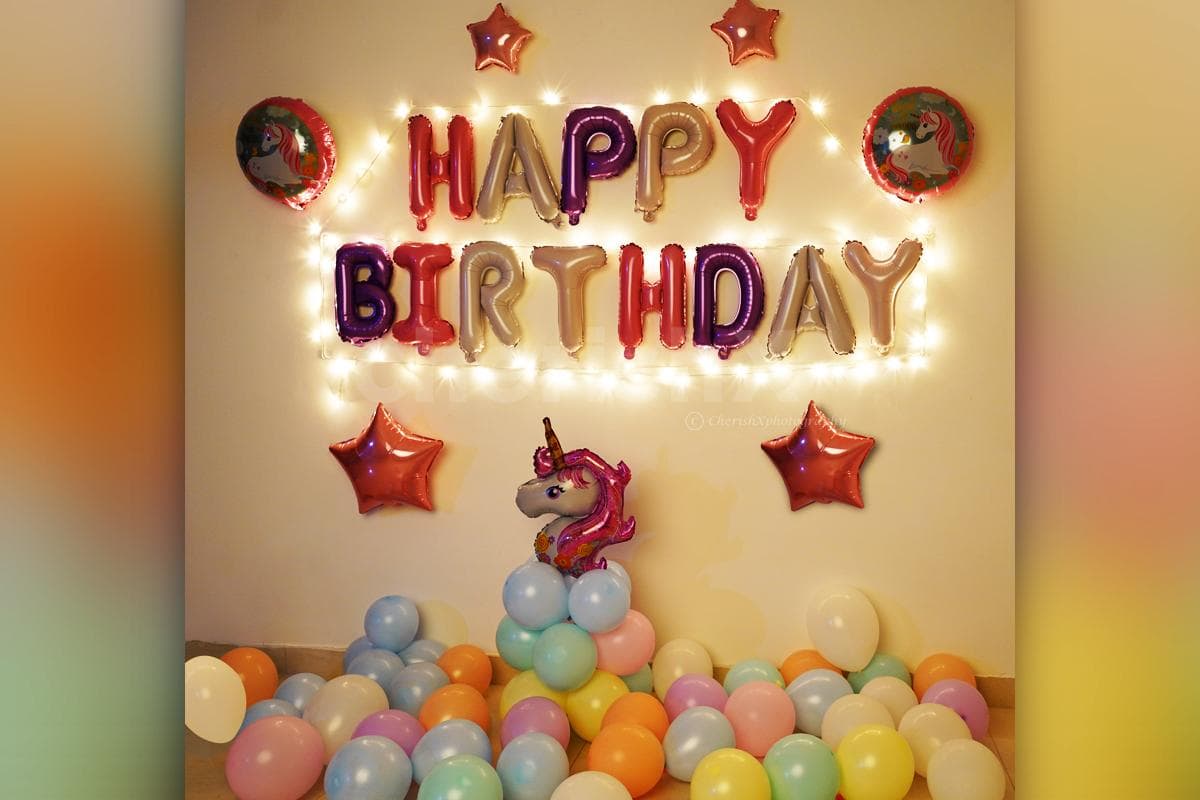 Under this category, you can opt for pastel colors balloons to give a colorful look to your decor. Along with balloons, make the best use of unicorn balloons of different sizes and bright fairy lights. Combining all these together, you can create a unicorn birthday surprise decoration party that your kid will instantly fall in love with.
Dreamy Unicorn Theme Decor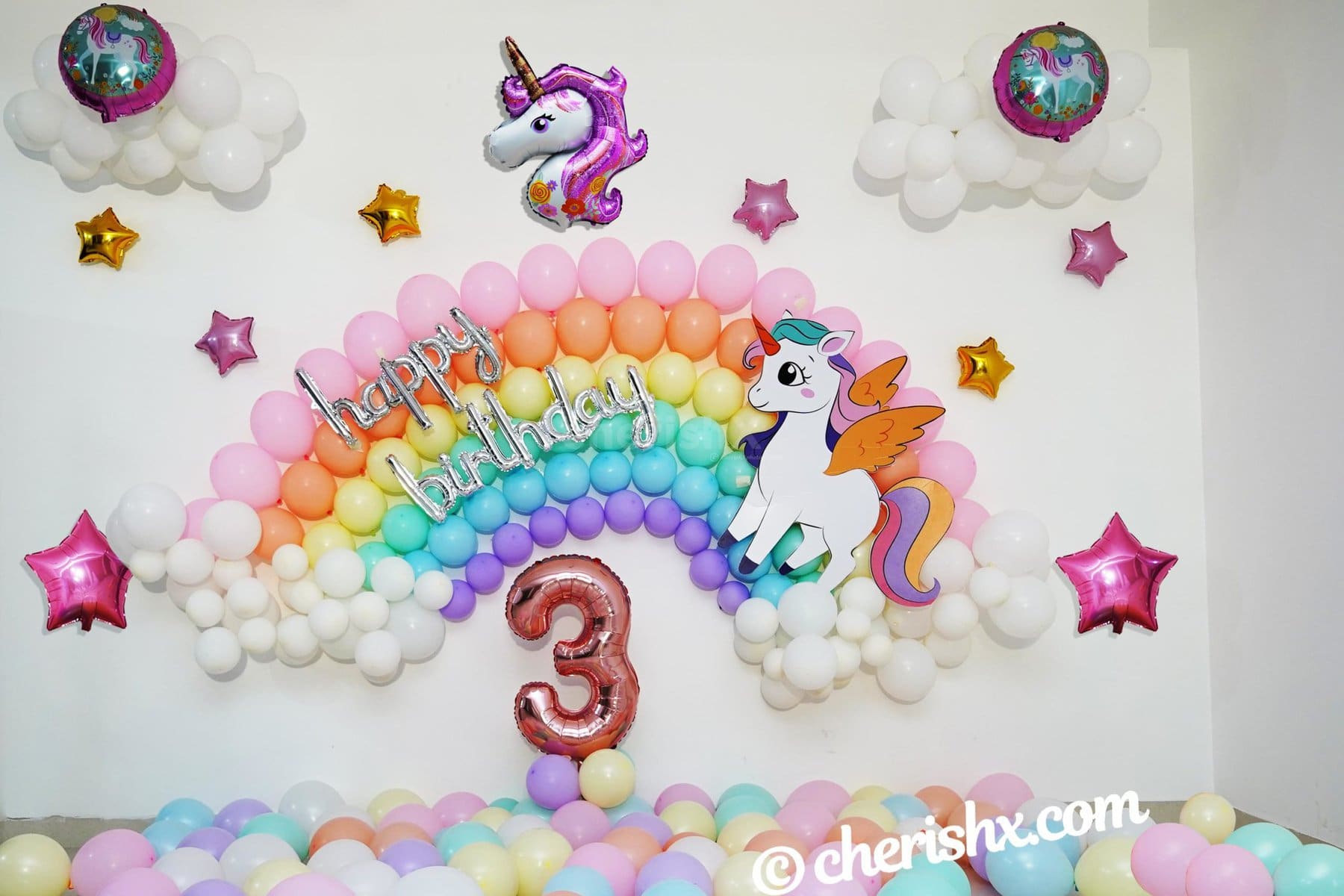 An attractive theme decor can enhance the look of your birthday party and that is why making a dream for your child is crucial. The dreamy unicorn theme decor entails a rainbow arch with various pastel color balloons, floating balloons, unicorn cutouts, stars, and happy birthday cursive balloons to augment the look further.
Shimmer Silver Sequin Unicorn Decor
Our kids always adore sparking things whether it's sparking pens or decorating stuff, so why not opt for this shimmer silver sequin unicorn decor to their birthday party? For this glorious celebration, opt for a silver sequin panel, unicorn theme balloon, neon signage, and LED shimmering lights.
Unicorn Birthday Balloon Decoration
This multi-colored balloon decor is perfect to make your child's birthday memorable. Comprising pink, purple, and white balloons, different ribbons to tie them on the ceiling, happy birthday silver bunting, unicorn foil balloon & starts foil balloons, and much more. This unicorn birthday balloon decoration will make your child all gala.
Unicorn Theme Table Decoration
It is well said that the sky is the limit and when you are planning a unicorn theme birthday party, you can be magical, dreamy, and imaginative as you can. For your table decoration, start with placing a balanced table in the center of the room.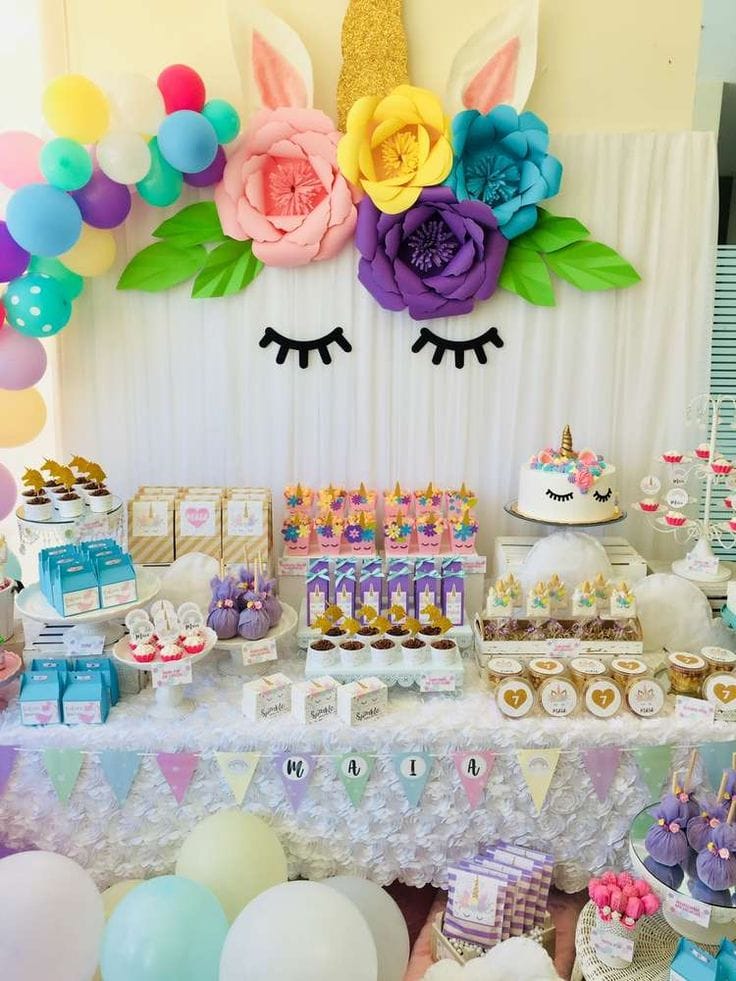 In terms of decorating the table, you can place a small and cute unicorn cutout in the center just behind your cake. Opt for a pastel color balloon on the sides of the table but do not over the balloon decoration on the table. Use paper poms in abundance to add an elegant look to the table.
You can also add some childhood pics in decent frames on the table adding that "Awe" factor. It is suggested to not overburden the table as that may look messy sometimes.
Unicorn Theme Decoration Backdrops
Unicorns are the most magical and fanciful creatures for your child, hence go as creative with your child's party design using that. Having an enchanting backdrop is much essential for a birthday party as that adds more shine to your birthday pictures.
Create a uniquely-them backdrop with a bevy of balloons of different sizes, colors, materials, and shapes. Add a unicorn foil balloon in the center leading to the perfect blend of whimsy and delight decorations.
You can also have a shimmer silver backdrop with all the colorful balloons along with a unicorn cutout or foil balloon. To craft the balloon swirls, wrap a twist & shape balloon around a pole or broom before inflating air in it.
There are no hard and fast rules and no limits to decoring that perfect backdrop for your child's party. Just configure your choice with a unicorn balloon backdrop.
For a more great idea of an ideal backdrop, you can also check out Unicorn Theme Decorations Ideas. 
Unicorn Theme Decoration Costumes
Have all the fun of sparkles and rainbows with the rainbow unicorn costume that will be available online. Opt for a costume that includes a pastel, multicolored, striped dress with a colorful tulle skirt and rainbow mane made of pastel tulle. Also, buy a matching headband, footwear, and bangles to complete the overall look of the unicorn costume. This unique unicorn costume will turn all eyes on your child to make her feel more special on that day.
Unicorn Theme Decoration Invitations
Without invitations, any party preparation is incomplete. Just calling or sending your friends WhatsApp message is out of fashion these days. Rather find a unicorn party invite design online or get that customized from the stationery store or add some DIY ideas.
You can opt for pink or purple the predominant color and add fluffy text for the font style. Besides, you can add some cute unicorn stickers that are easily available in the market. Let your imagination flow and create an exceptional invite that makes your guests long more for your party.
Returns Gifts & Favours
In return gifts, give your guests unicorn magic to cherish a memorable party. For kids, you can go with some unicorn magic toys, a play set, an animal face bathrobe, a customizable bracelet kit, a magic box, candies, unicorn watches, a unicorn bag, bottles, umbrella, nightgowns, unicorn purse, coloring book, and a lot more.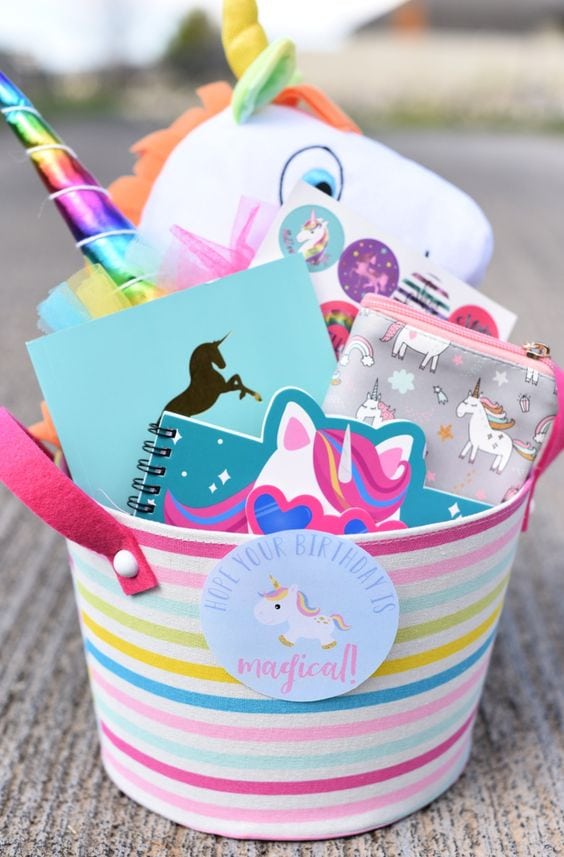 Activities / Games
If your guests love video games, introduce them to some amazing unicorn-based games such as Robot Unicorn and My Baby Unicorn – Virtua Pony Pet Care & Dress Up (available for both Android and iOS devices). Keep a competition amongst the kids for some fun and entertainment. Later give them some small gifts as well.
Secondly, host a unicorn-based quiz. Well, see how your party attendees know about unicorns. Test out their knowledge with a Unicorn Quiz and ask questions from famous unicorn movies to National Unicorn Day and what unicorns eat for breakfast, and various other questions to make it fun and interesting for kids.
Also, set up some fun activities like art activities and ask them to draw the unicorns. For this, you need drawing paper and pens, and let children have fun with their imaginations. Offer them some crayons and markers for coloring and then put up those pictures on the table and decorate the hallway.
Another DIY idea is to use your terracotta pots and let kids can take care of their plants and learn the basics of botany. Give them some rainbow confetti, seeds, soil, newspapers, and some glue mixed with water for the fun and engaging activity.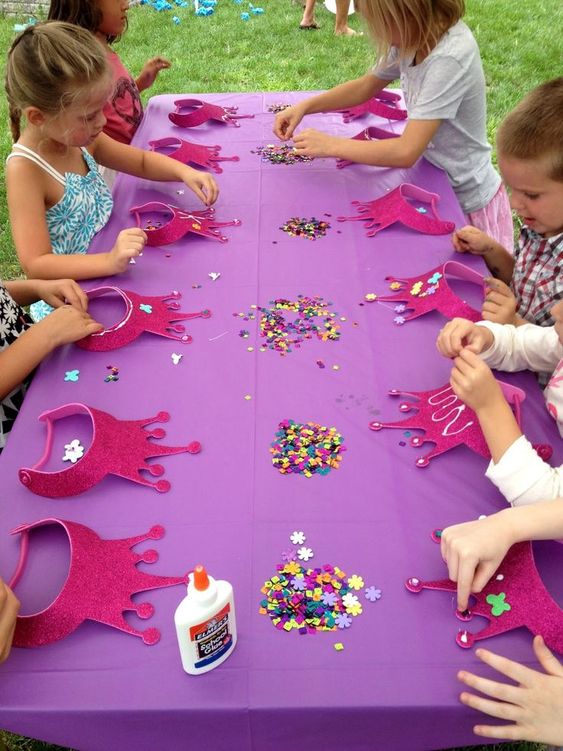 If you want a peaceful party, gather all children and make them sit properly, and then read some unicorn stories that will make children silent and happy. Or you can let them watch any unicorn movie as well.
Unicorn Theme Decoration Food
The best food for a unicorn birthday party is candy, of course! Place a candy buffet in bright colors this will add a pinch of great party decoration and a tasty treat. Reach out to your local baker and get some unicorn cookies for the party. They will surely be delicious and will look simply beautiful for the party.
Children love pizza, so why not try out a unicorn pizza? All you need is to add color to the pizza dough or the cheese, this rainbow delight will be delicious and a colorful element to make children's day.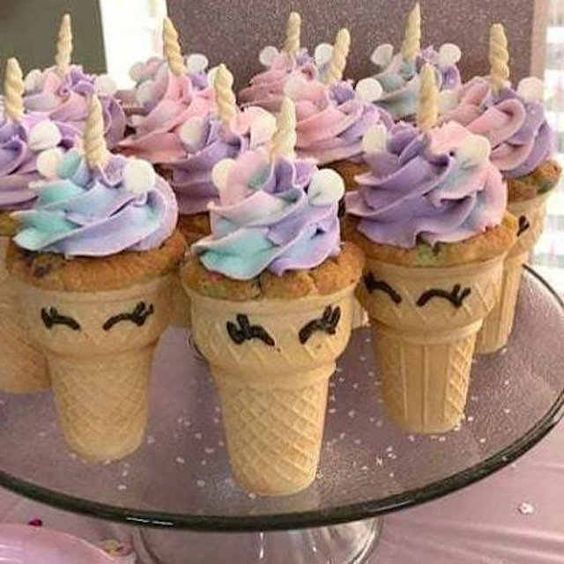 Also, you can make some unicorn lemonade by adding berries to a simple lemonade. Serve it chill in unicorn cups for a special touch.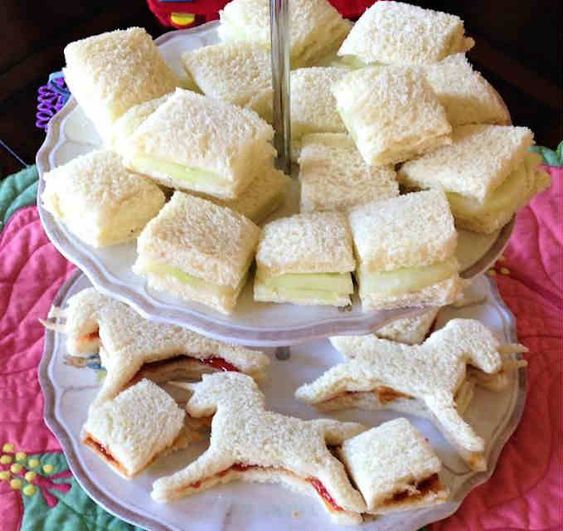 Although a birthday party is all about sweets, you can have some healthy options as well. Rainbow veggie salads are a prevalent pick for unicorn-themed parties for kids. In this, you can add broccoli, carrots, beetroots, berries, melons, and many more.
Unicorn Theme Decoration Main Character
Ahh! The main character will definitely steal the attention of all the kids. Yes, adding a main unicorn character, children will go crazy for him and will definitely look out for more parties hosted by you.
Sitting Arrangements & Decoration of Chairs
Start decorating your space with unicorn-themed happy birthday banners. You can go for a color combo of pink and glitter gold along with banners that come with HAPPY BIRTHDAY printed on Unicorn prints can be a perfect addition to your party decoration.
In this selfie era, a unicorn-themed photo booth prop can make a huge difference to transform your birthday party. Add this unicorn-theme photo booth to capture the best memories of the day.
Just play with curtains and add metallic foil curtains that will work wonders for your unicorn-themed party. You can get colorful curtains or one-themed curtains.
In terms of sitting arrangements, go as per your hall size. If you have a big hall, then opt for small tables with 4-5 chairs. If you have less space, opt for a rectangle table on both sides and add as many chairs as you want. Just cover the tables with pink and purple cotton clothes or stick-wrapping papers. With chairs, to add a unicorn theme just hand pink or purple light net cloth or your dupatta on it.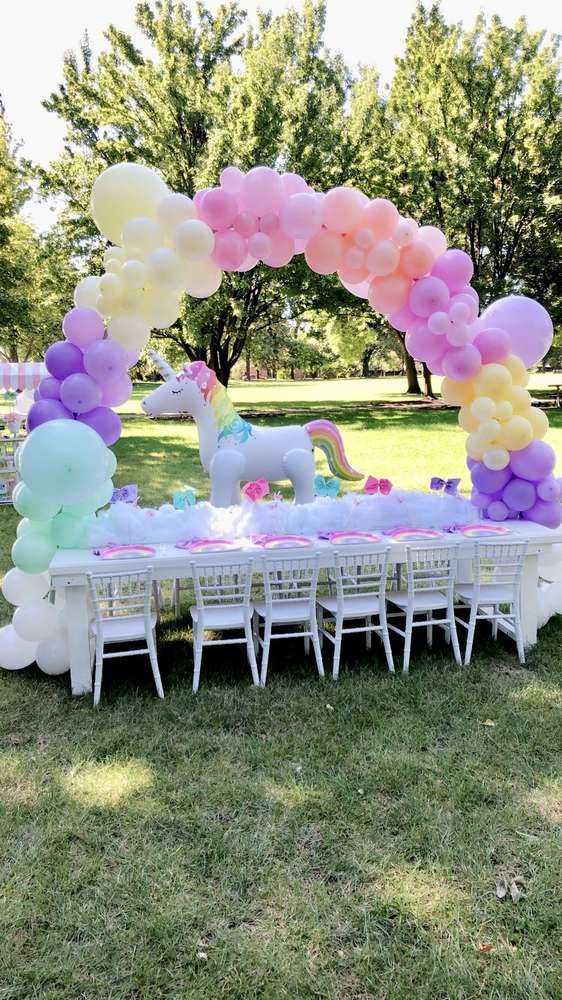 Unicorn Theme Decoration Welcome Board
Welcome your friends and family members with an exceptional-looking and attractive birthday party board. It is suggested to make the board stand or if you are experiencing a lack of space, you can paste that on the wall as well.
Make that personalized as per your preference. Add your child's photo and name to it. Also, you can get printed any special memory or message for your child. Not to forget, stick with the pink or purple color of board matching your unicorn-theme-based party.
Balloon Bouquets
A balloon bouquet is an impressive sculpture of color and gives your party that professional event planner look. With a balloon bouquet, you can get that pro look without the heavy price tag. Use your choice of balloons as a base and a unicorn foil balloon as a head, and party streamers to add a flowing tail. This will surely provide a grand outlook to your birthday party.
Unicorn theme decoration: Cake Decoration
A unicorn-themed party is incomplete without a unicorn birthday cake. A Unicorn cake with multiple layers of flavors and beautiful splashes of colors doubles up the joy of a birthday celebration. Get a custom unicorn cake covered in pastel colors and topped with "unicorn poop" or even sprinkle-filled cupcakes with rainbow swirl frosting. Get those creative juices flowing!
Unicorn Theme Decoration Tableware – Cutlery and all
To expand the unicorn-themed party, the addition of disposable unicorn party plates and spoons can be a terrific idea. Not only do these disposable plates make your after-party cleaning easy, but also add some uniqueness. No wonder kids will get astonished and happy while eating on colorful unicorn-themed plates.
After unicorn-themed paper plates, let's add the paper cups based on your theme. Adding colorful and unicorn-printed cups can add more fun and excite children as well.
Unicorn Theme Decoration Canopy
A perfect surprise for your kid and your guests, a unicorn theme kids canopy will add up your decoration in the best way possible. 5ft tall decorated with white/pink net and artificial flower strings will definitely amaze your guests. You can add a unicorn foil balloon on top and some pastel shade balloons in it.
Why CherishX?
Planning a stunning party that everyone enjoys and remembers can be a goal of every party organizer. We at CherishX hold many years of experience in the field of building excellent relationships with our customers and offering them top-notch party decoration needs.
We offer a huge variety of party supplies at a reasonable price to bring happiness, joy, and excitement to your party arrangements.
Just imagine the party of your dream and we will turn that into reality! Find everything you are looking for to create a special day for your loved ones memorable with us. Ranging from several birthday themes such as unicorn birthday party decorations to jungle themes, we work with a mission to understand and surpass the expectation of our customers.
So, what are you waiting for? Contact us now to create a memorable party experience!