Discover the perfect diwali decoration ideas for office. The beautiful diyas, the brightness of fairy lights, and the colorful rangolis, yes we are talking about Diwali. Diwali is an elegant festival in India and if you are celebrating it in the office after more than two years(because of the pandemic) – it mandates a big and unique Diwali Office decoration. 
Diwali is not just a family affair, it's a gala and demands a great time to nurture office relationships as well. There might be multiple methods to celebrate Diwali, but decorating the office area must be the focus. Offices are places where employees put their time and skills to the best use. And, skipping a routine for a day makes Diwali a grand celebration at the offices also!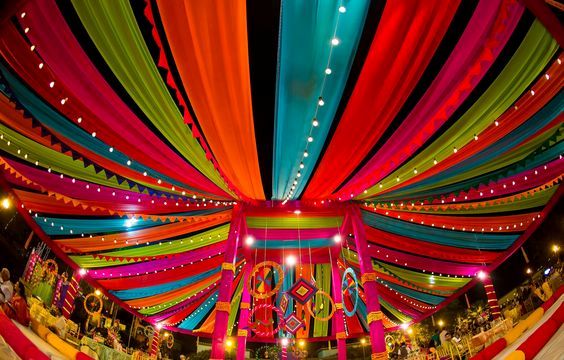 Let the party begin and employees immerse in the festive spirit by organizing a Diwali office party that takes the excitement and energy to another level.
That's why you must check out our go-to list for Diwali office decoration ideas that really say "Happy Diwali" and give to have a little more "JOY".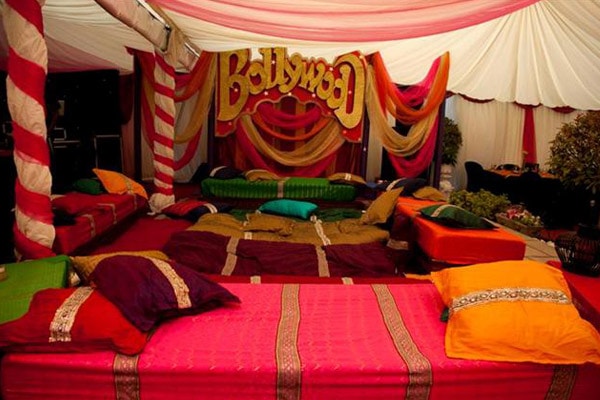 Selecting A Diwali Party Theme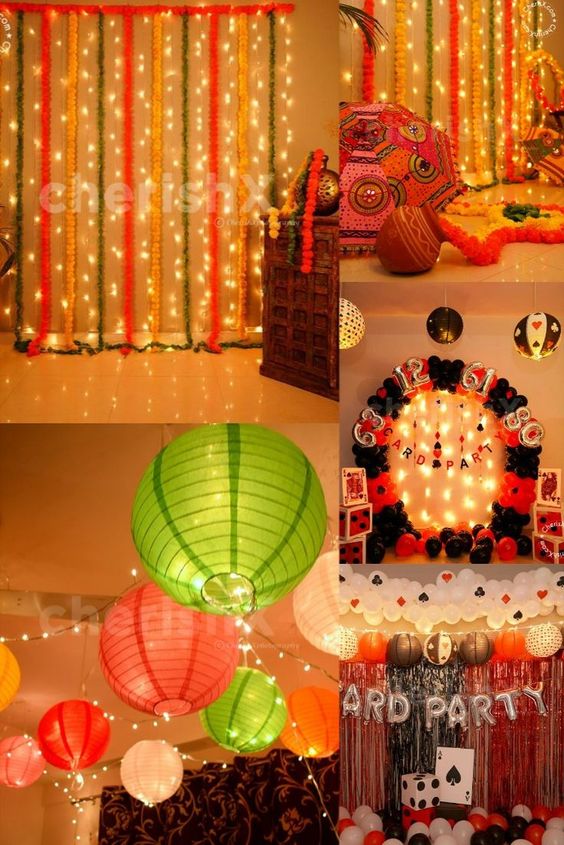 When it comes to arranging a Diwali office party, it is much better to have Diwali party themes that will boost the party overall. It further, makes it easy to determine other factors like decor and food.
Your party can have Diwali themes like Ethnic, Tollywood, Indo-western, Retro, Monochrome, etc. Additionally, you can invest in some other Diwali themes as well offered by CherishX. They have unique and elegant theme decorations such as
Festive Kalash and Flower Diwali Decoration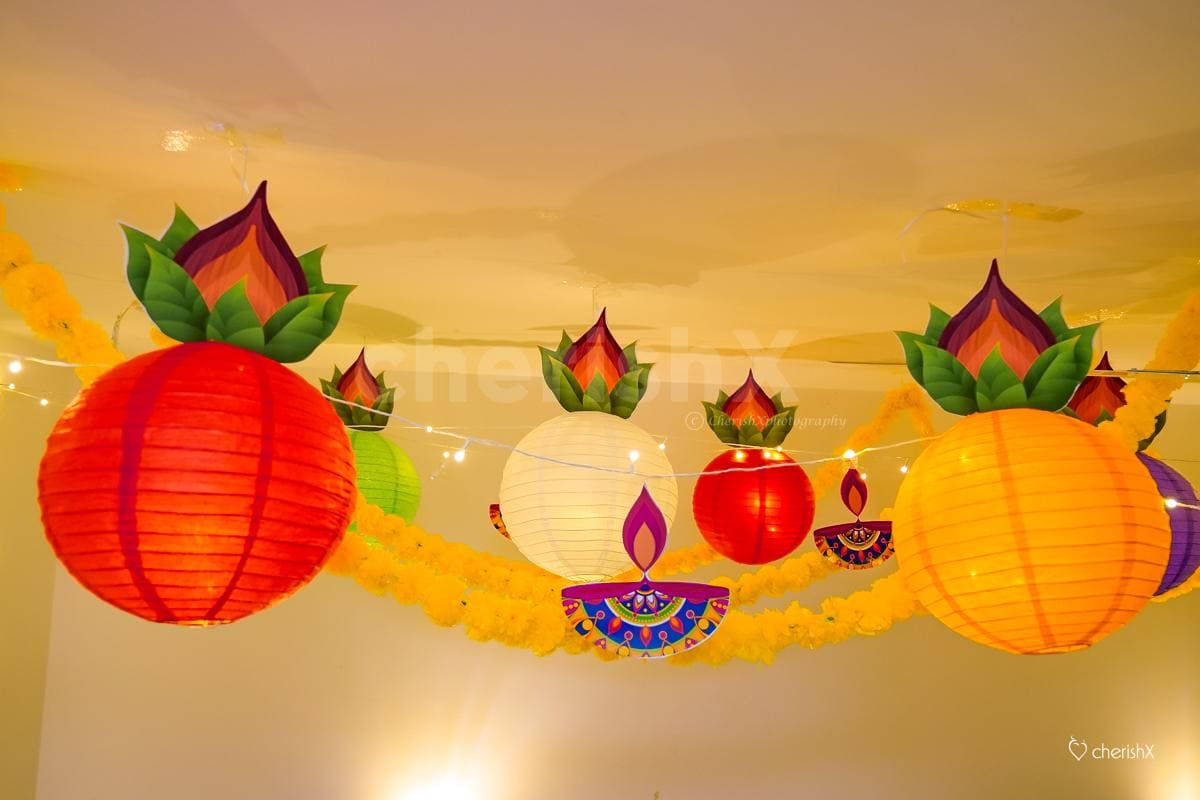 The auspicious Diwali festival is undone without giving the warm welcome to the goddess Durga via Kalash. Thus, get the most breathtaking festive Kalash and flower decor to provide true festival vibes to your celebration.
To exhilarate your mood with this decoration, we deliver colorful lanterns, coconut cutouts, diya cutouts, yellow garlands, and pixel lights. For a flawless aesthetic celebration, book our decoration in advance.
Diya and Garland Festive Flower Decoration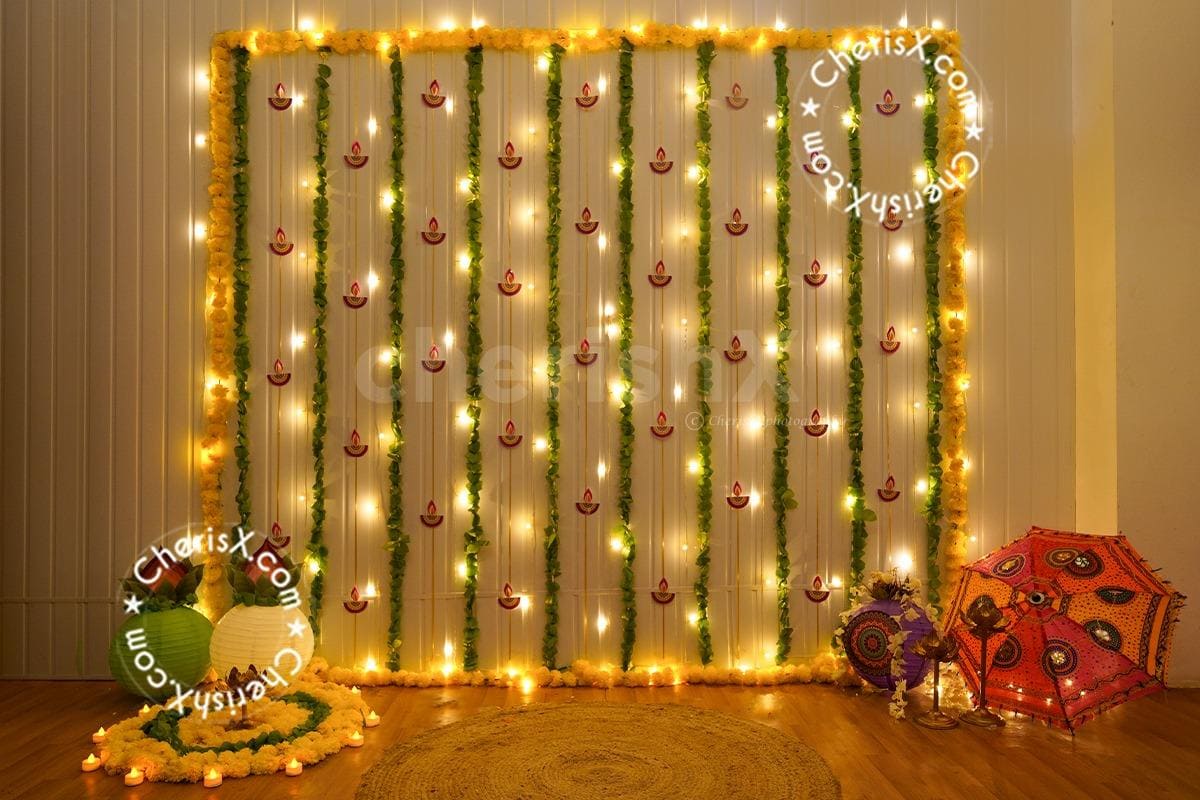 Add charm to your Diwali celebration with some diyas and garlands decoration ideas. Diyas are mudded tiny lamps which are used during any festival. Thus, wrenching them with garlands will surely going to light up this festival preparation.
This decoration includes diya cutouts, green garlands, and yellow garlands, and to illuminate the aura, we counted some paper multicolour lanterns, Led Tea lights, and pixel lights. Seize this unique Diwali decor to complete a sparkling ambiance at your office.
Mandala Backdrop Diwali Decoration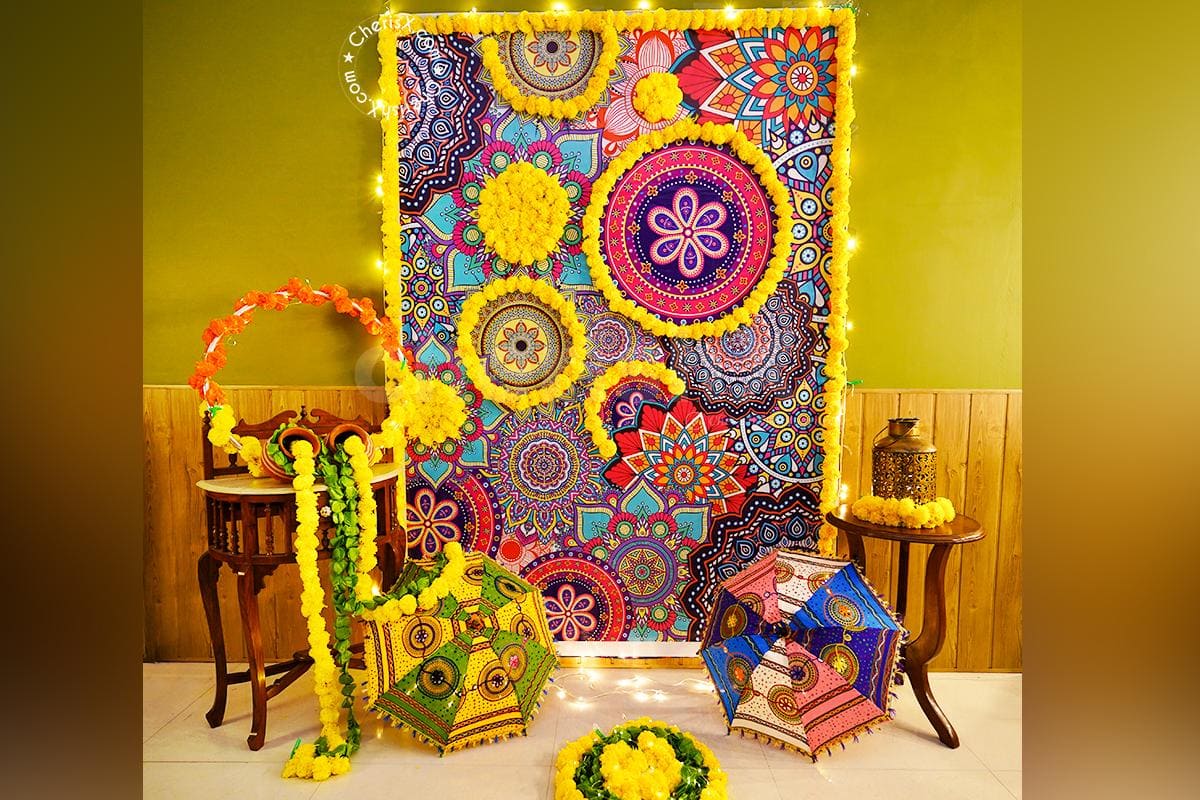 With new hope and a beginning, make your Diwali celebration stunning with a Mandala backdrop for Diwali Decoration. Get a traditional and festive look that includes a mandala backdrop decorated with yellow garlands, LED warm lights, Rajasthani umbrellas, and a round photo selfie frame with flower garlands. Also, a battery-operated light, exquisite pot decorated with yellow and orange garlands with a small circle of yellow flowers and green leaf strings.
Festive Golden Bell Diwali Decor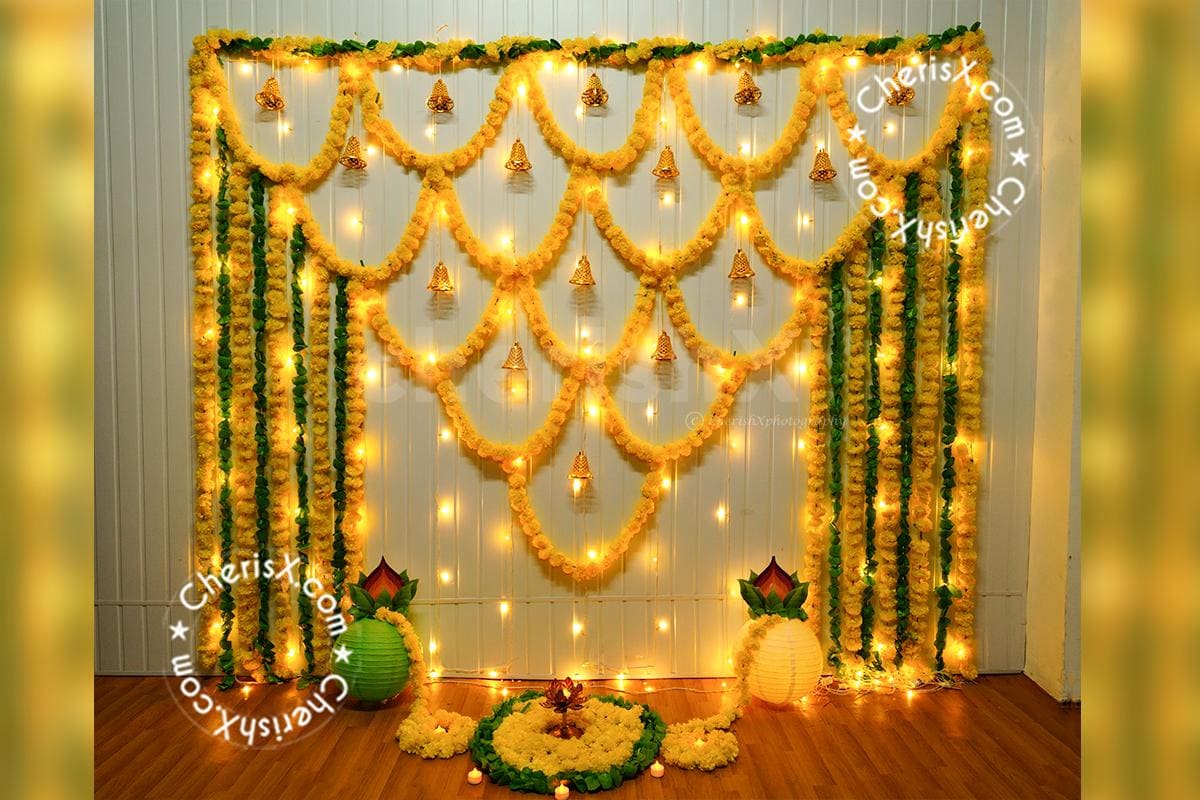 Festivals in India are all about scintillating decorations, music, dance, delicious dishes, and much more. So, to add charm to your festive decoration, we offer another astonishing festive golden bell decor. This decor entails golden bells (a sign of good luck)that can be decorated on the doorway, rooms, and windows. Along with this, you will get yellow garlands, green garlands, paper lanterns, pixel lights, and Led Tea lights. This decor will certainly bring a classic yet contemporary look to your office.
Festive Umbrella and Flower Garlands Decor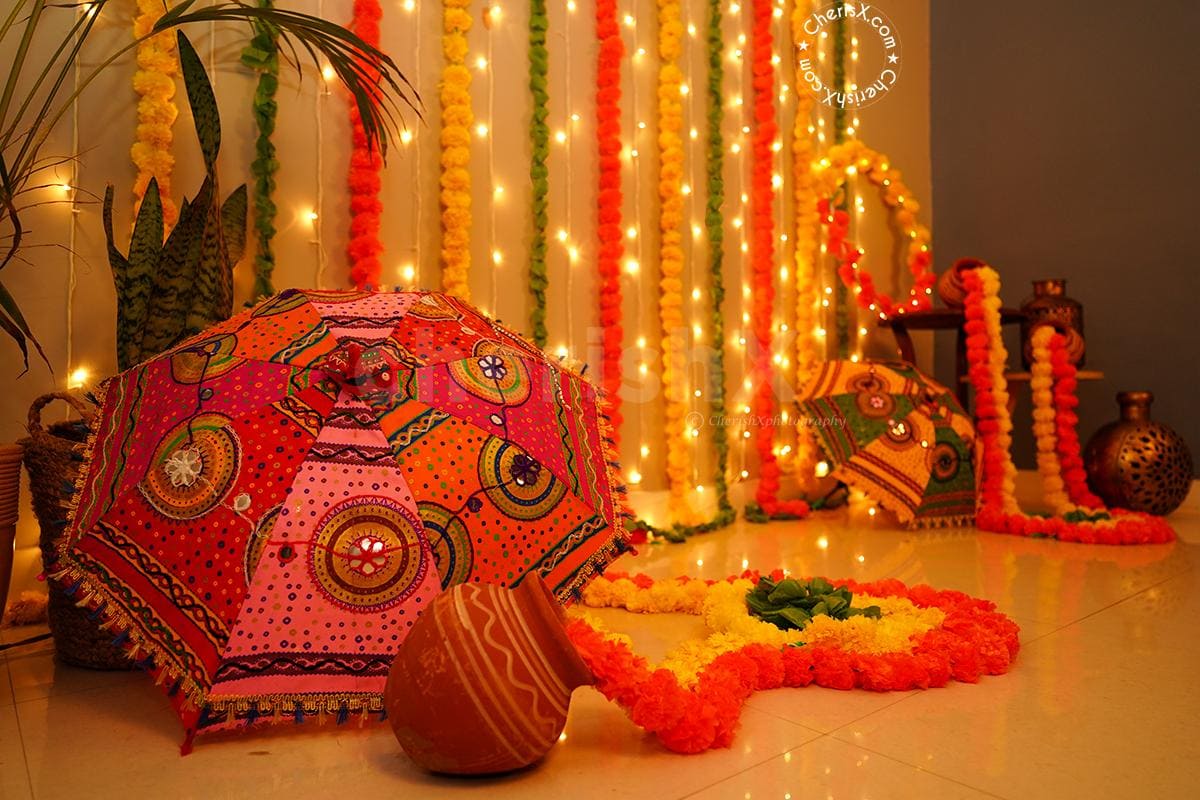 Diwali theme decorations are incomplete without flowers and lights, so embellish your office space with a festive umbrella and flower garland theme. Place garlands on stair railings, stair handles, and at the office entrance, near cubicles, or anywhere.
Further, attach string lights with this floral garland to improve the beauty of your office decoration. For elegant decoration, opt for yellow and orange garlands, green leaf strings on the wall, and Rajasthani umbrellas. Besides, decorated pots with flower garlands, a photo selfie frame decorated with flower garlands will surely create great memories.
Shimmery Golden Casino Theme Decor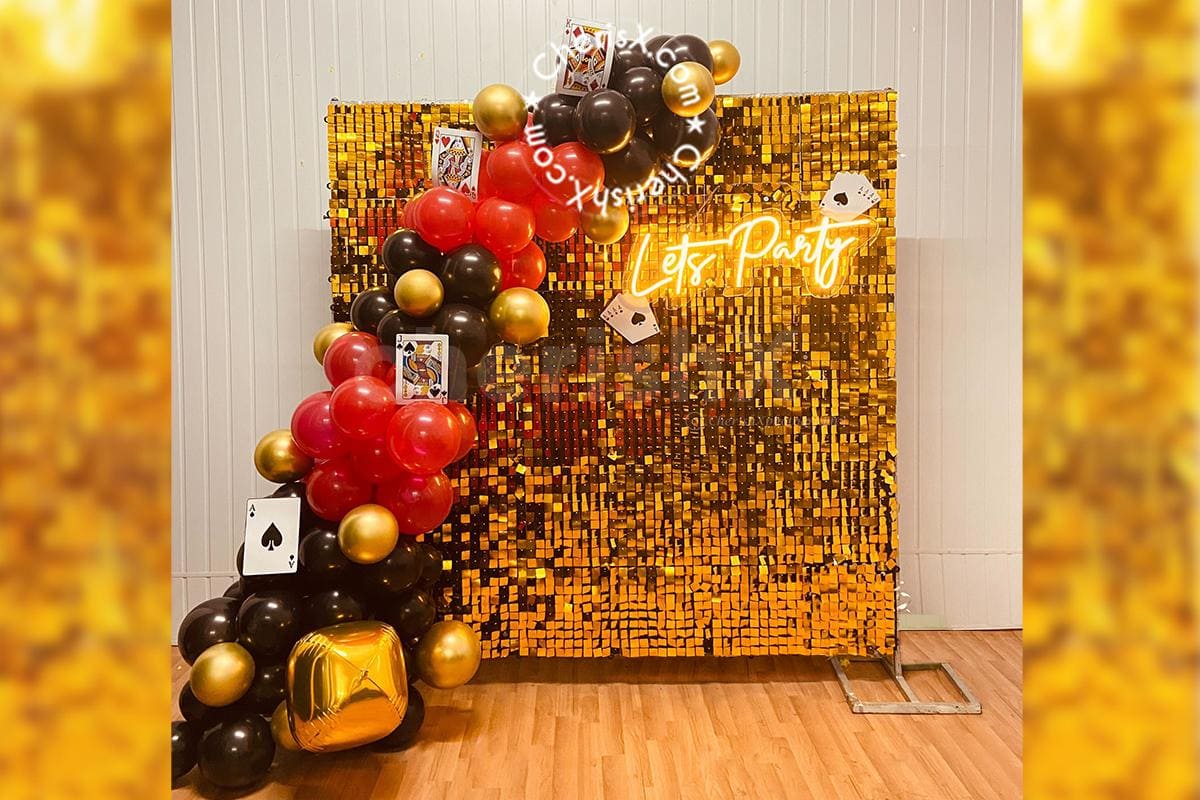 For this Diwali 2022, get this shimmery golden casino theme decor for a jolly atmosphere for your office party. Bring casino vibes with this decor as this includes a golden sequin backdrop, lets party neon light, an arch of balloons, latex balloons, and casino theme paper cutouts.
Entrance Garland Festive Diwali Decor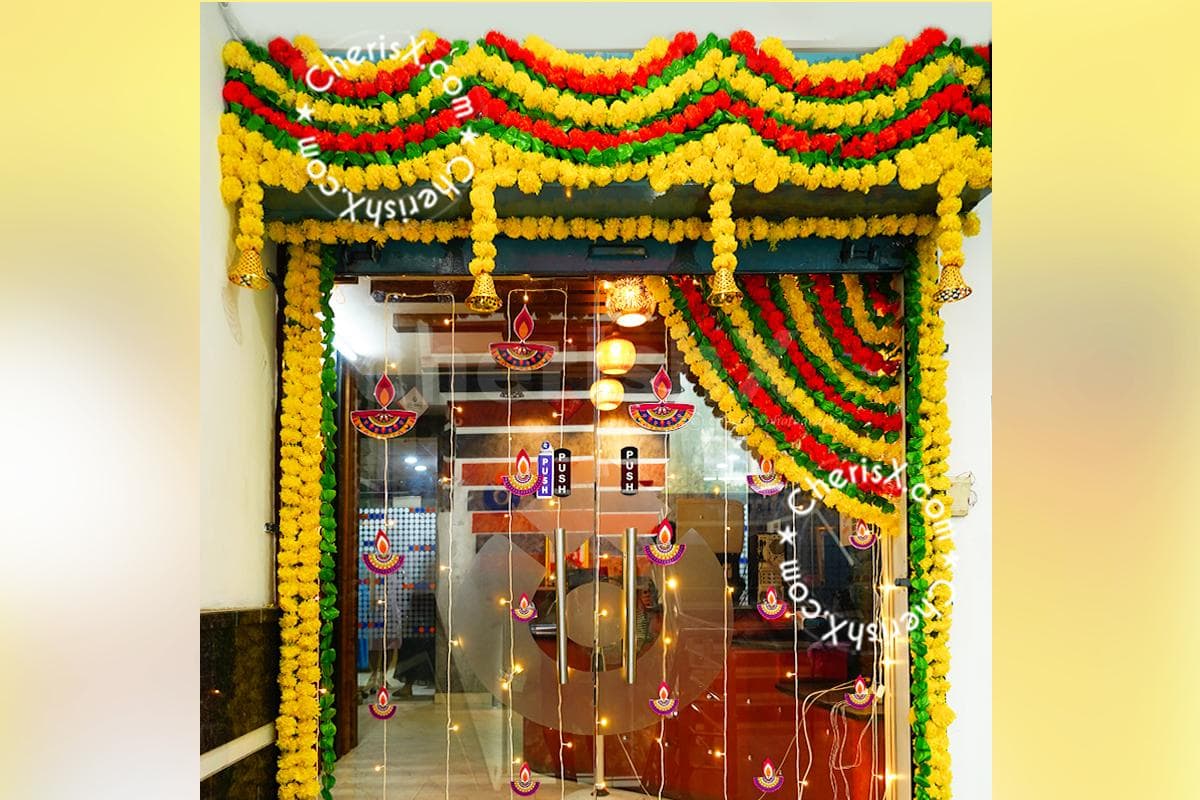 Make the entrance in a way that will surely excite your guests. Thus, opt for this entrance garland festive decor that will fill your office with multicolor flowers including green, orange, and yellow garlands, golden bells, paper lanterns, and distinct kinds of lights. Adding diya paper cutouts are ideal for such beautiful festivals.
Festive Entrance Diwali Decor
For the great celebration, CherishX presents you with Festive entrance Diwali Decor that includes different colors of garlands, golden bells, multicolor tassels, net fabrics, paper lanterns, artificial flower bunches, and led lights. Easy to setup and bright nad vibrant theme is perfect for your office decoration.
Classy Led Lights and Garlands Decor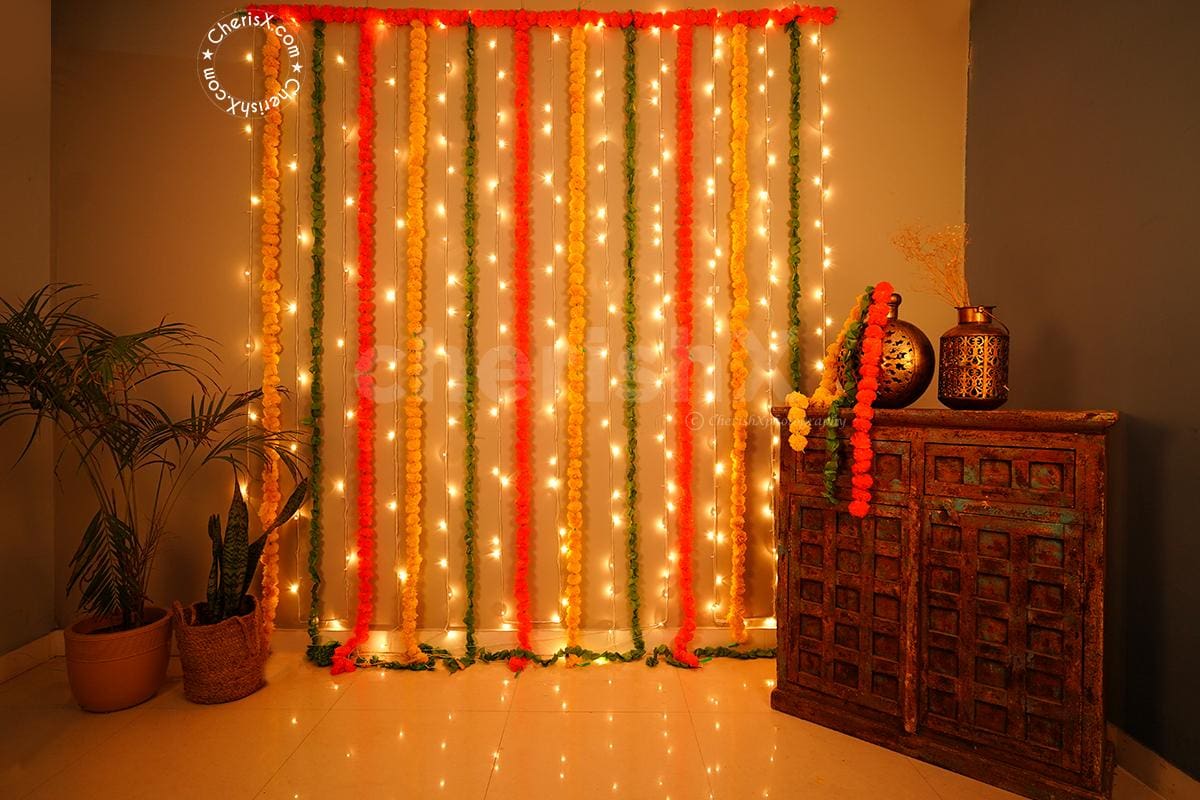 Diwali, a festival of lights is honored every year with flowers and lights. Thus, selecting these classy LED lights and garland decor for this Diwali celebration is the superior idea. This striking decoration includes LED warm lights, orange, and yellow garlands, green leaf strings, and jointers.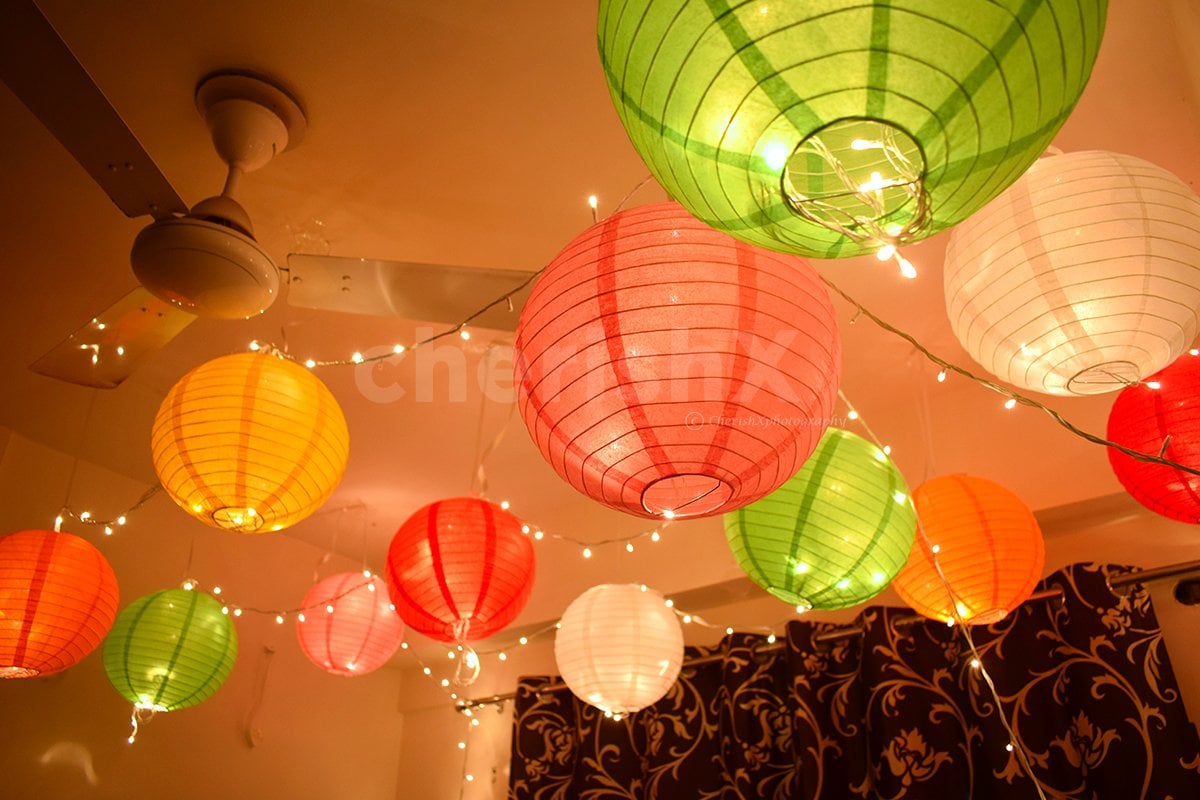 Give your workplace a flawless festive makeover with colorful lantern decor offered by CherishX. This captivating and vibrant theme of Diwali decor brings an all-new dreamy and enlightening charm to your office space. Make a ravishing canopy with these colorful paper lanterns and embellish this decor with lovely fairy lights demonstrating an attractive illuminating space.
Rajasthani Umbrella Decor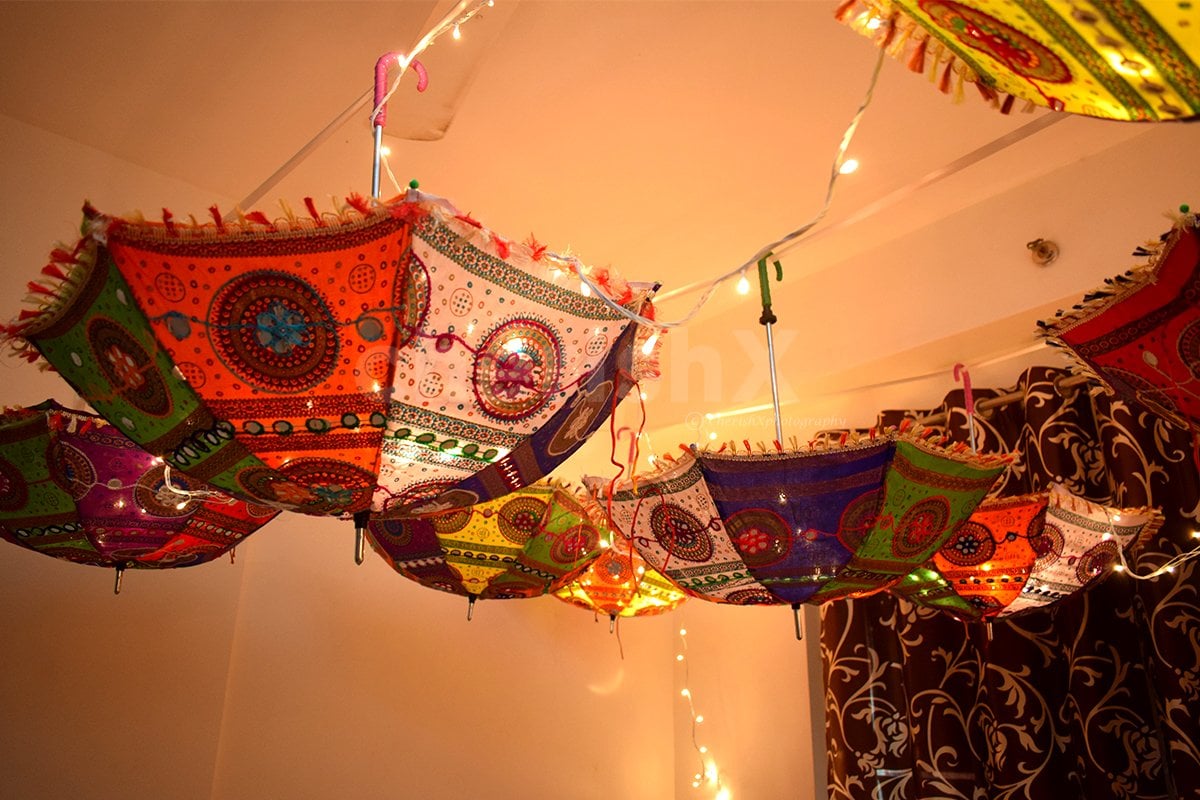 Get this Rajasthani Umbrella decor for your office. This beautiful, unforgettable umbrella decoration will surely lighten up your mood. You will love these astonishing Rajasthani embroideries and gorgeous bright umbrellas with strings of LED lights. Everyone will certainly have starry eyes after glancing at this stunning Rajasthani decor.
Festive Flower and Diwali Lantern Decoration
Cherish this Diwali festive vibe by bringing this festive flower and lantern decoration to your office. This exceptional and exquisite festive flower decoration contains white lights in the form of curtains, yellow and orange garlands, a ceiling decorated with orange and yellow paper lanterns, and a rangoli circle formed with yellow and orange flowers. Also, a decorated pot with orange garlands and green leaf strings is added.
Diwali Lantern Theme Decor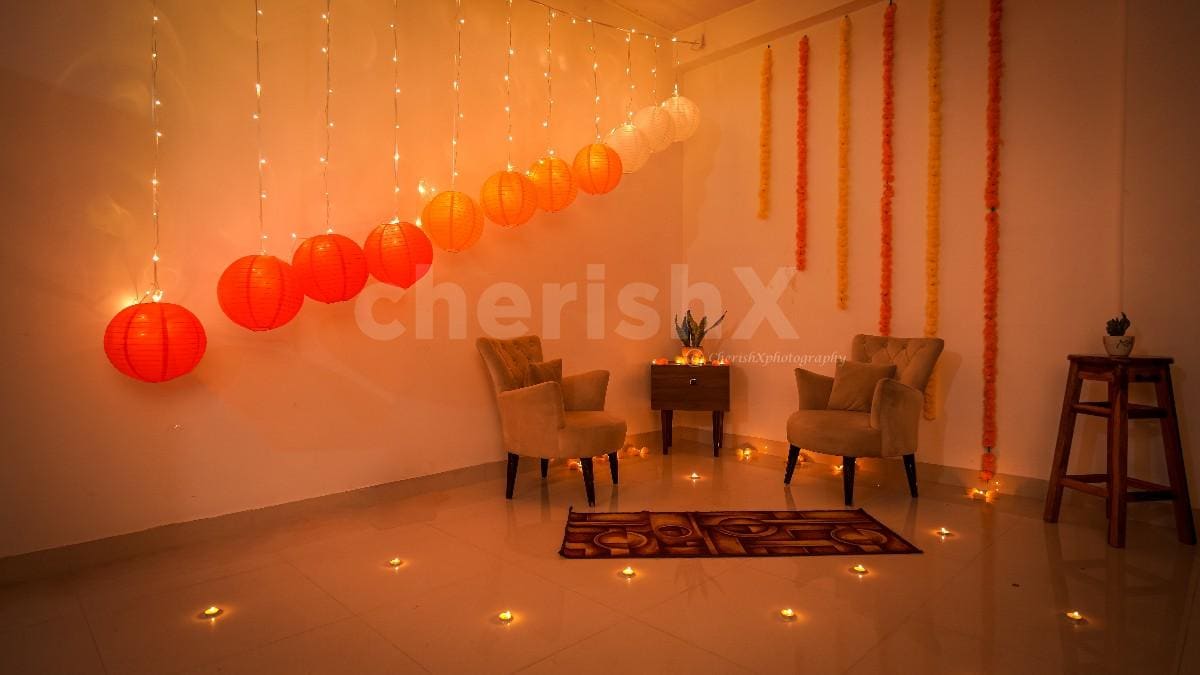 Diwali here comes with lots of celebration and preparations, thus, selecting Diwali lantern theme decor will bring positivity, charm, and glow to your workplace. This entails paper lanterns of various colors like orange, white, and red. Also, get fairy lights, artificial garlands, tea lights candles, and a jointer to enrich the look.
Mandala Floral Backdrop Ganpati Decor
Diwali is all about worshipping our god Ganesh Ji and goddess Laxmi Ji, so choosing a theme that has Ganpati decor is a great idea. Pick this mandala floral backdrop Ganpati decor will lead to a traditional Diwali celebration. This beautiful decor comprises a mandala backdrop, artificial garlands, bell hangings, Rajasthani umbrellas, pots, lights, and a Ganapati idol.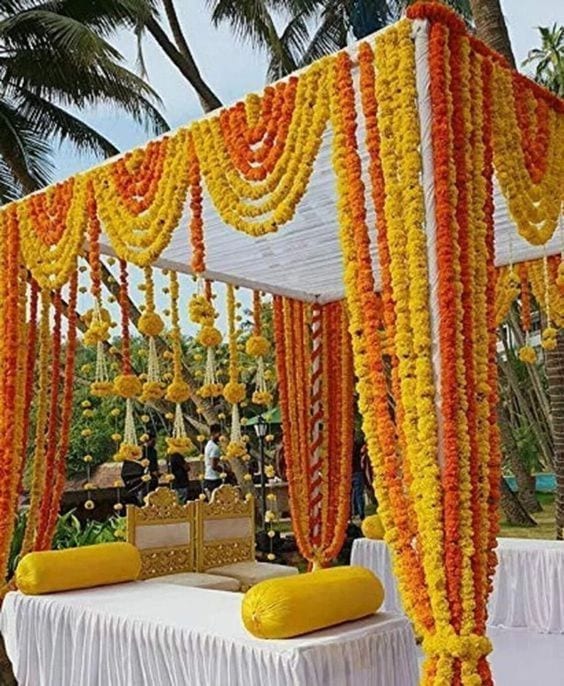 These Diwali theme decoration ideas are unique and add charm to your party. Further, you can customize these decorations as per your need. For booking, just select the slot and pay the amount.
Start with Office Decoration
Decorating your office for Diwali is everyone's job, so why not engage in this as a fun activity? Yes, divide the members into a team and give them an area to decorate. Then let their creativity flow. They can do whatever they want in their personal space. After that, you can arrange a small prize for the best team who decorated the space beautifully.
Cubicle Decoration
The best way to make everyone get in the festive mood is to tell them to decorate the workspaces they are working at. Everyone loves their personal space so, they will surely decorate that with much enthusiasm and positivity. For decorating the cubicle, hang many streamers, balloons, and fairy lights to make it look as lively as possible. Explore DIY Diwali Decoration Kits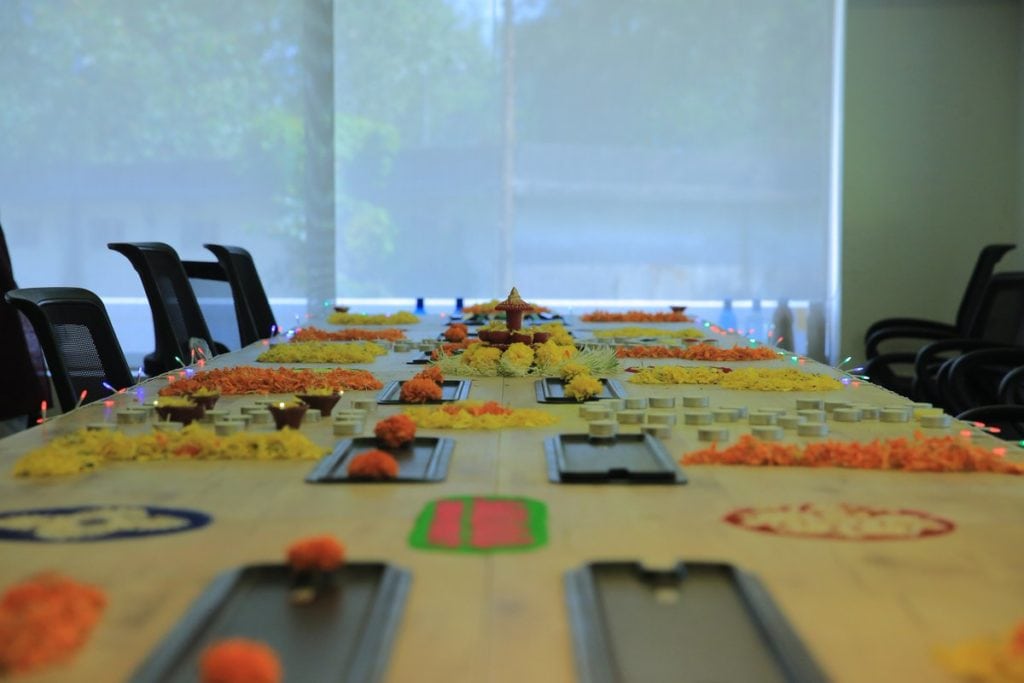 Use can use diyas and candles but be careful with them as there are high chances of catching fire. Instead, you can go with electric candles and floating diyas which are perfect as table decorative items.
Set a traditional Wear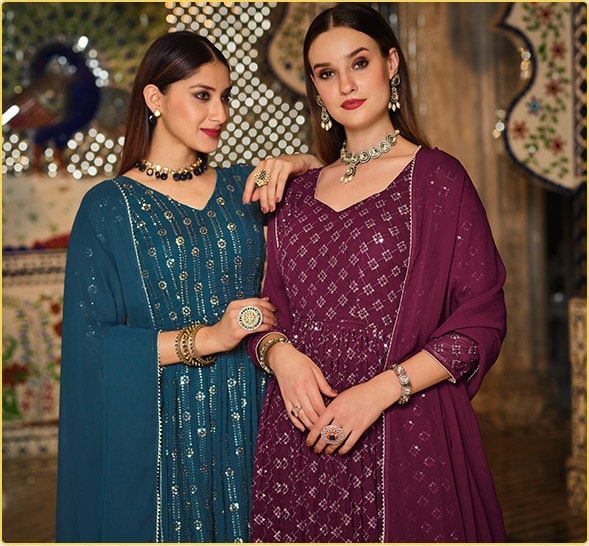 Nothing can beat the vibrant festive shades with contrasting colors. For Diwali costumes, try some official looks with kurtas for men and suits/sarees for women. An upright look with not too little or too extra is perfect for a flawless professional personality.
Also, if your office is going on with a theme party, try to follow that in the best possible way. For the Diwali celebration, stick to bright colors like red, yellow, and orange.
Diwali Theme Photo Booth
Create happiness and make memories with the best! Add a photo booth area with all the wigs, colorful caps, props, etc. that will be a centric attraction and full of fun.
You can place a photo booth covered with firecrackers or diyas and lights. Invite all people to take selfies in that and later post the big collage of those pictures on your social media office page. See Diwali Photo Booth Props
Diwali Dance Party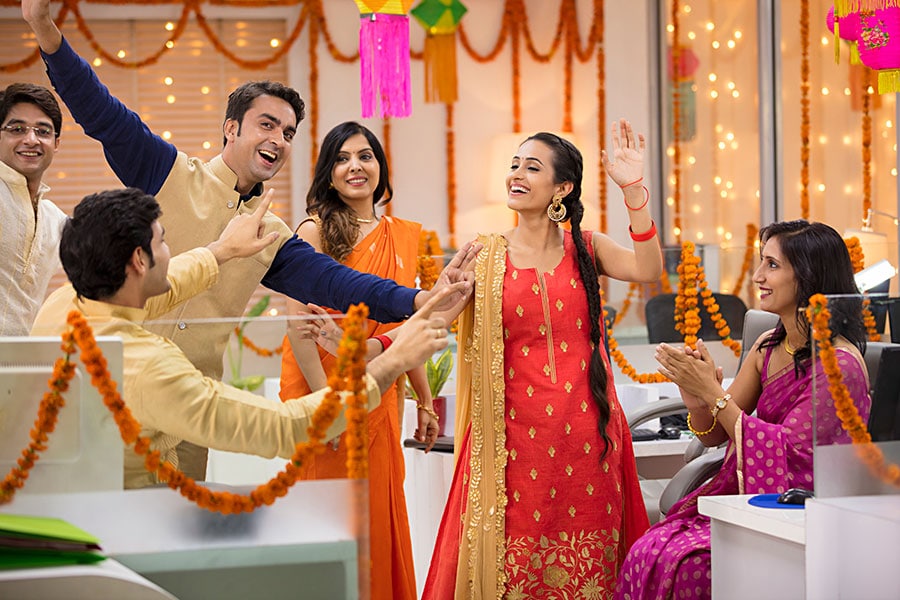 A dance party makes all the employees go crazy. So, for this fun activity either call a Dholwala or play some music inside your office. In this, you can also add a musical chair game that everyone will definitely be going to enjoy.
Rangoli Making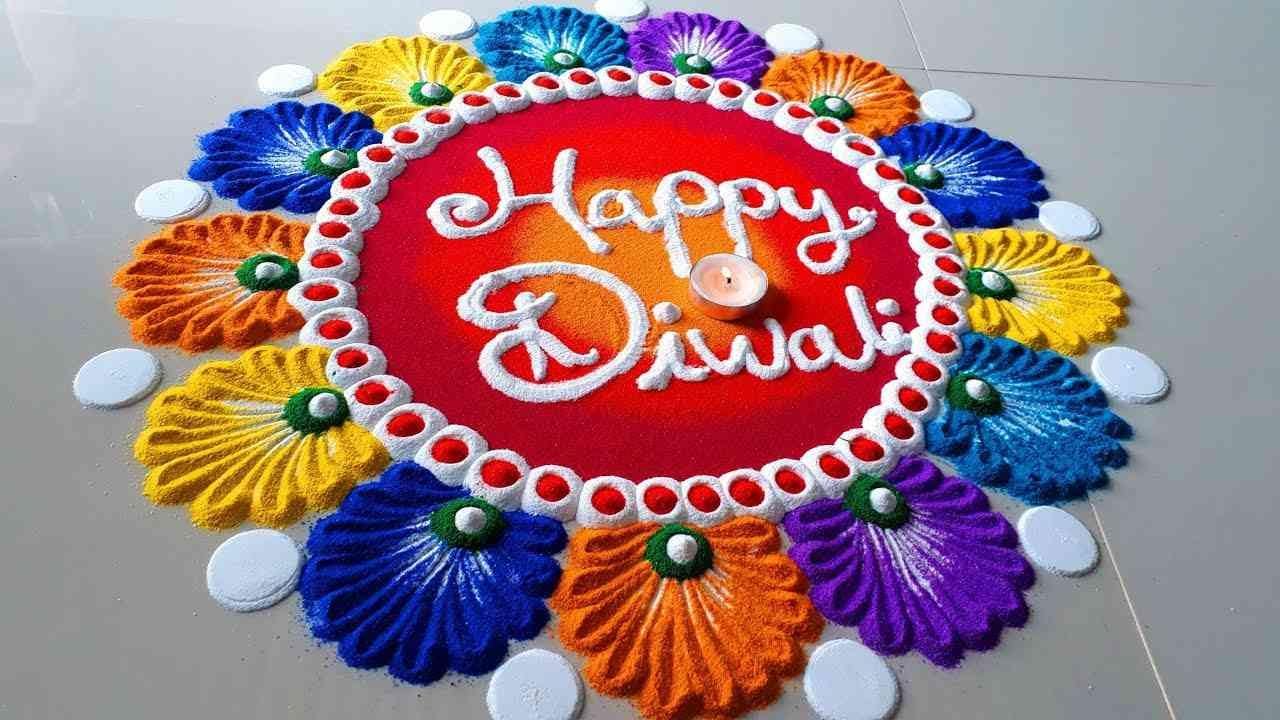 There is no Diwali celebration without at least one rangoli design gracing the doorsteps or office premises. An essential part of Diwali, rangolis are major considered to be auspicious. They might look complicated, but you don't require an artistic streak to make gorgeous rangolis.
There is an assortment of rangoli design stencils that are available online or offline. Rangolis are made from colored powder, which again can be found anywhere. However, many prefer rangolis made from varieties of flowers too. Besides, adding diyas to rangolis enhances its beauty. Get Diwali Lights and Party Decoration Kits from FrillX
Diwali Pooja with All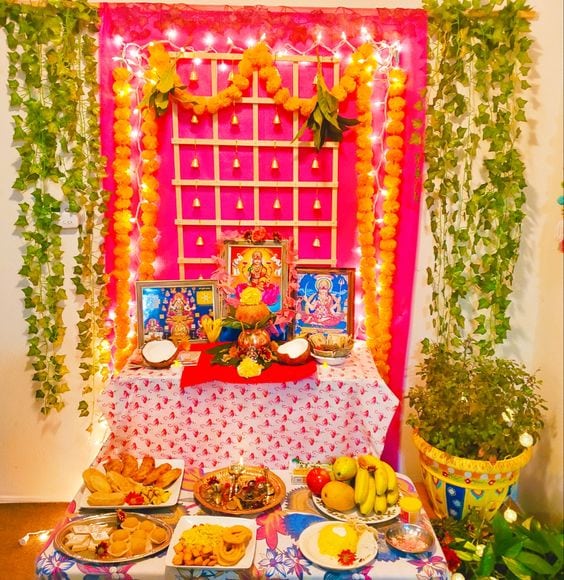 Diwali is the most auspicious festival for Hindus as it signifies the welcoming of God Rama, Goddess Sita, and God Laxman. So, worshipping gods on Diwali will not complete the feel of the festival. Thus, arrange some worship stuff and call out all your employees together. This will bring positive vibes to the atmosphere.
Also, add some kind of prasad-like sweets to give after the pooja.
Know more about Diwali Pooja Kits
Some Diwali Sweets
Your Diwali celebration in office ideas is heading to be unfinished without some sweets. You can ask everyone to either bring their homemade sweets or chocolates. This will sweeten the bond between everyone and offer you a prospect to treat your taste buds with a combination of sweets.
Invest in some Games Competition
Diwali is incomplete without playing some games to add fun to the party. And, for the Diwali office party, organize some fun games like teen Patti in the office, bottle shot, or any other game you are interested in.
For this, let your colleagues be creative and they can host different games as per their talent. Along with this, go with a tombola game in which all the members can play together.
Different Kinds of Activities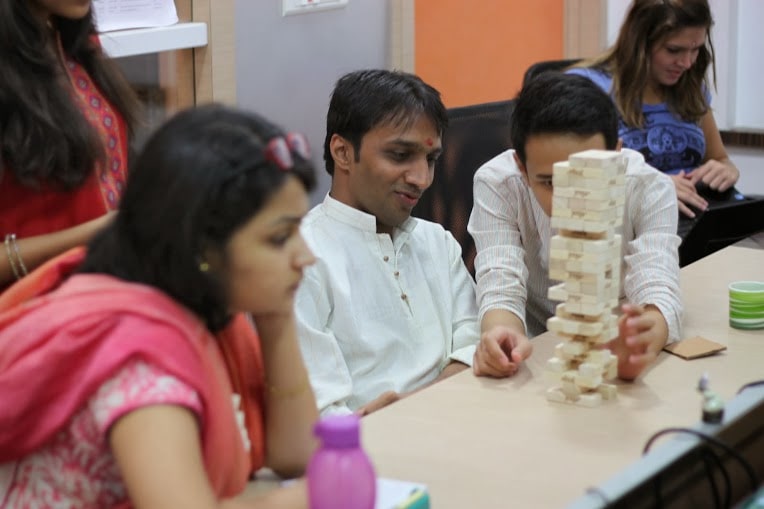 For this, you can have a fortune cookie-related session for all the employees or can opt for a pistachio as well. Make it even more fun by providing them a task to do in it such as speaking something about your colleague or manager.
Besides, you can host a Diwali-related quiz. You can also ask them to complete the sentences with a more comical version of Ramayana Dialogues. Also, there can be thali decorating, diya making, rangoli competition, and bay decorations games as well. Lantern-making can also be a fun game to play with your colleagues.
Wishing Diwali with Gifts
Let's be honest, everyone desires gifts during Diwali!! So you need to be a pleasing host and set Diwali party activities followed by some party favors for every visitor in advance. If you have short of time you can select from silver idols, boxes of perfumed candles, chocolates, dry fruits, Cadbury Celebration, etc.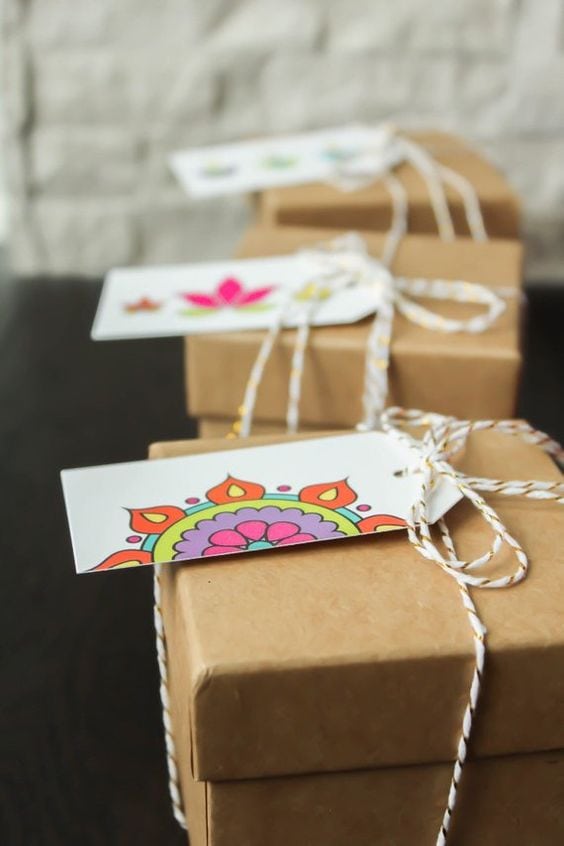 Besides, you can opt for an option of a shopping voucher. Reimagine the way you celebrate Diwali at your workplace. Also, you can tell the team members to surprise each other by gifting without displaying any name. Yes! It makes them feel special and comfortable. They can gift their favorite things without knowing them – something meaningful, or handmade.
Adding some festive vibe with Diwali Culinary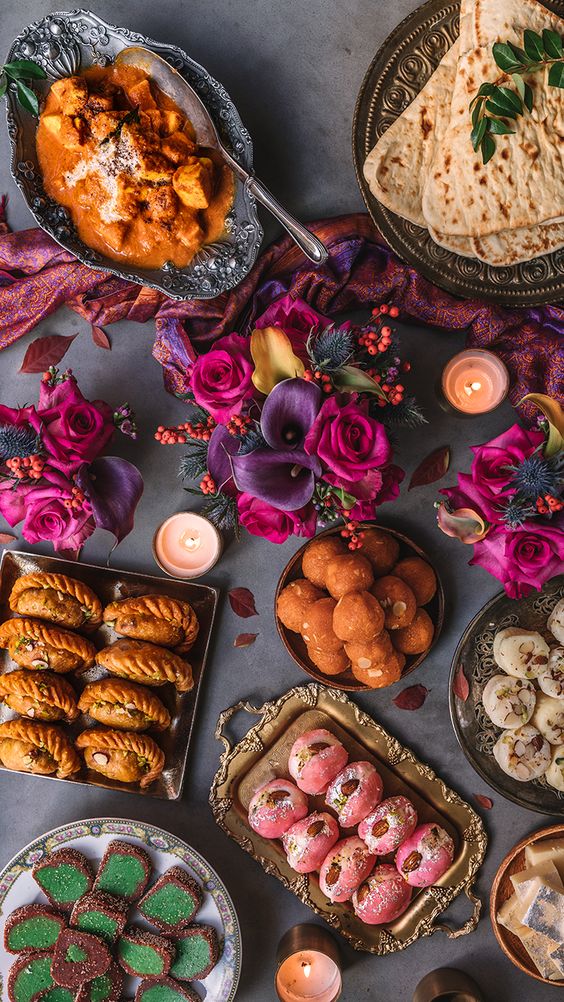 A feast with favorite dishes is surprisingly wonderful. It will be useful for both, working from home or the office. You can suggest a free lunch or potlucks that double up the joy of the celebration. Everyone loves to hog on some delicious food, so make your employees appreciate the feast. Order Yummiest Diwali Food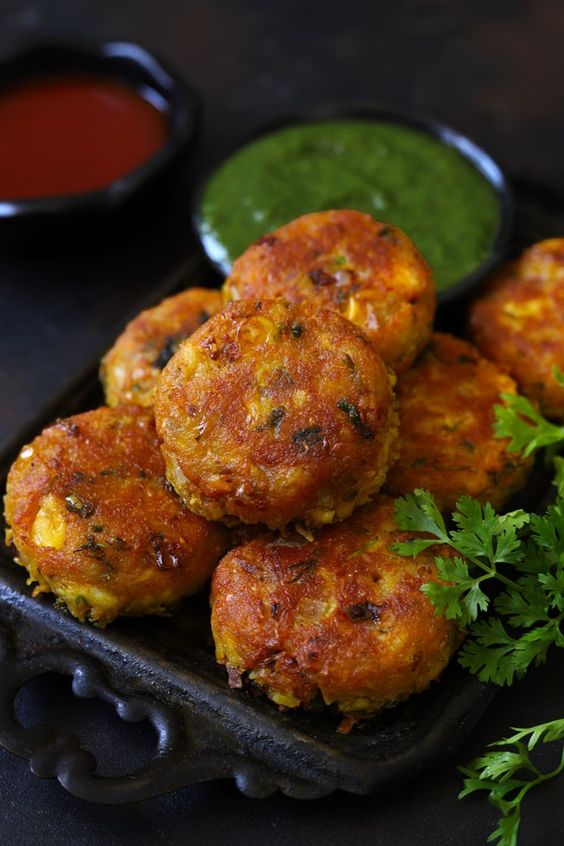 While arranging your Diwali party menu, it is suggested to arrange for plenty of finger food items so that guests won't starve until lunch. Finger foods such as french fries, chaklis, kebabs, kachoris, etc. This will keep their mouth and stomach busy.
Hire a trusted caterer with a trusted Diwali party menu or order food from a good restaurant and give the food Diwali theme names to add more charm to the party.
Arrange the virtual party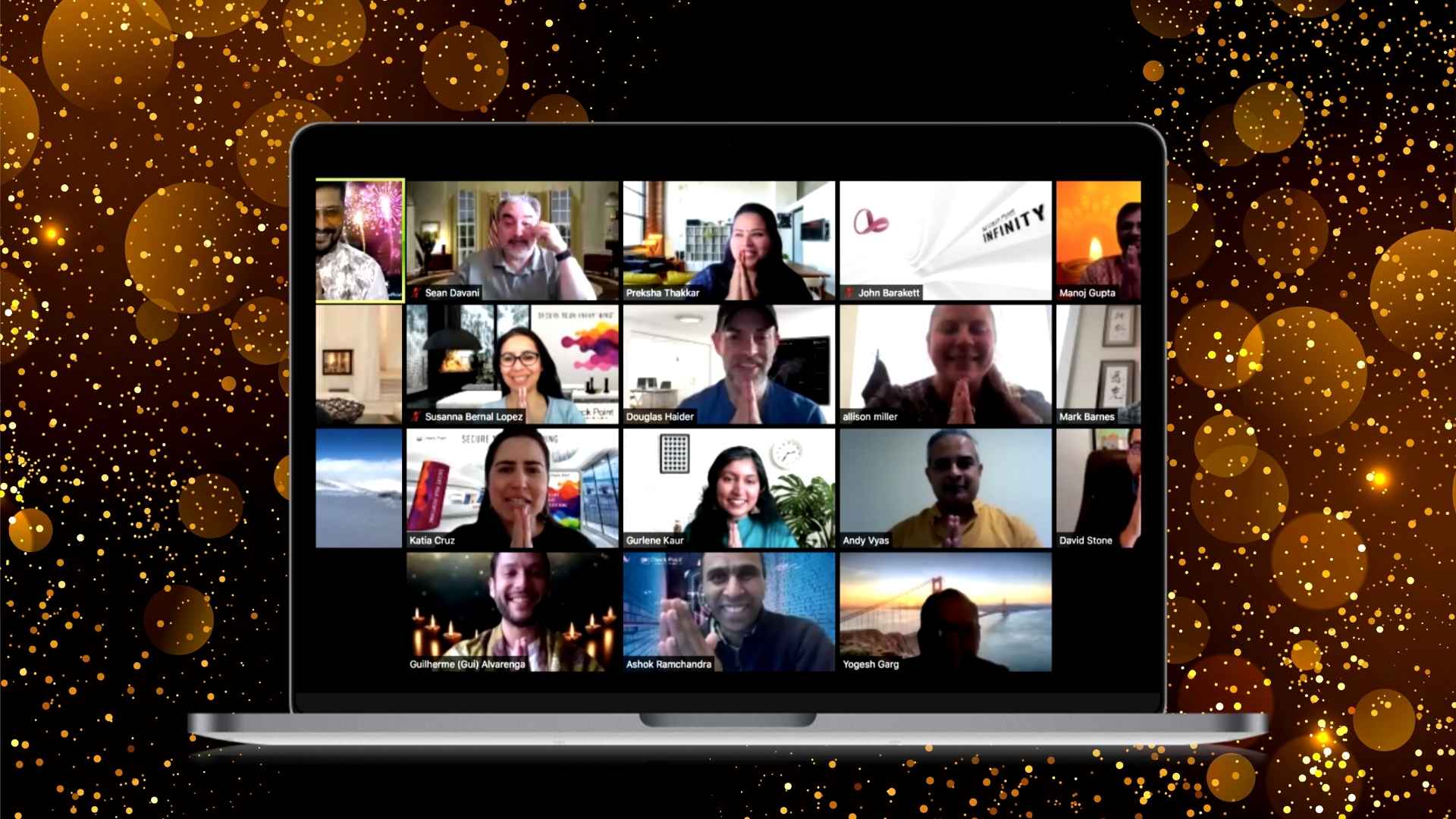 Although, after the pandemic, most offices are back to normal. But, still, if some of your employees cannot attend the Diwali party, arrange some virtual meet for them as well. Say no to the boring virtual wishes and manage some zoom meetings and interact with your team. For this, you can prepare some online gaming or fun Diwali activities for work from home. It will be a total of surprises and rejuvenating for all the employees. For winners, surprise them with Amazon gift vouchers or movie tickets.
Enhance The Reception Area
While entering any office space, the first thing we face is the reception area. Therefore, you must go all out on creating it to look the part for the Diwali office decoration.
In this area, you can make a rangoli in the middle of the room, and be certain to make it as colorful as probable. Decorate the reception area with fairy lights, floating candles, and lanterns, and hang a Happy Diwali banner on the main gate or on the main wall. Get a Festive Entrance Decoration for Diwali from CherishX
CherishX: For Theme Diwali Decoration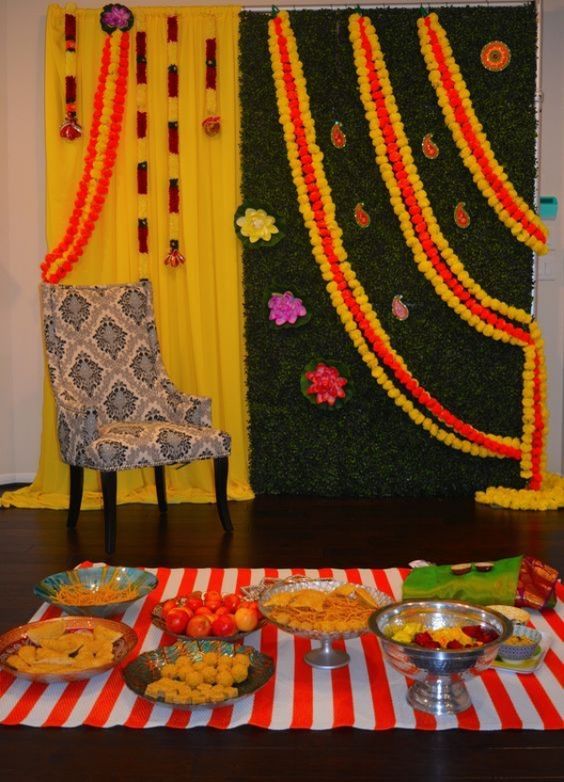 We at CherishX understand your requirements and then organize the exclusive arrangements for the decoration. Our dedicated team can help you in the best way possible. So, whenever you are in doubt about – How to celebrate Diwali? Then the professional team consequently handles it wisely so it is hard to forget the occasion.
We have experienced providers and our web portal is easy to operate. Even, you can customize the decorations according to your requirements. However, we offer the best budget accordingly so you don't require to struggle in describing every small thing.
Get in touch with our team today to book your office Diwali party decoration and make the event memorable and grand.
FAQs
What type of Diwali party games are for the office?
You can drive Diwali games in offices like Housie, Dumb Charades, Musical Chairs, Pictionary, Puzzle Solving, etc. These Diwali Party Games for Office will facilitate more group coordination and fun amongst employees.
What are the items that can be used for Diwali Office party decorations?
You can use paper lanterns, diyas, candles, fairy lights, and garlands to decorate the office space.
From where can I book Diwali theme party decorations for the office?
CherishX is the one-stop solution for all your decoration ideas. The experts can handle and offer unique and attractive Diwali theme decoration ideas.
What are some of the Diwali theme decoration ideas?
Some of the Diwali theme decoration ideas are
Festive Kalash and Flower Diwali Decoration
Diya and Garland Festive Flower Decoration
Mandala Backdrop Diwali Decoration
Festive Golden Bell Diwali Decor
Festive Umbrella and Flower Garlands Decor
Shimmery Golden Casino Theme Decor
Entrance Garland Festive Diwali Decor
Festive Entrance Diwali Decor
Classy Led Lights and Garlands Decor
Colorful Lantern Decor
Rajasthani Umbrella Decor