Want to know Best Unique Valentine's Day Gifts for Your Partner? Well you have landed on the right article!
Valentine's Day is just around the corner and there's definitely a lot of love in the air. However, with all the love and excitement comes another dilemma-what do I gift my special someone? How do I make it special? Well, luckily, you don't have to resort to the typical and unmemorable gifts this year. You can ditch the mass built bouquets of red roses and cliche heart-shaped chocolates and pamper your special someone with gifts that are truly more thoughtful, memorable and custom curated.
This Valentine's Day, think outside the box with these unique Valentine's Day gifts to make your partner feel extremely special and loved. While, some of these gifts are more practical, and others are more romantic, all of these gifts for her will come straight from the heart, especially if you take the more personalized route. Here's the list of the most unique gifts for Valentine's Day to make your partner super happy:
The Valentine's 7 Day Hamper is the perfect way to pamper your special someone with one of a kind gift to add a refreshing twist to your Valentine's Day celebrations. This signature hamper has a gift for each day of Valentine's Week. It is thoughtful, romantic and super luxurious. The gift contains artificial rose for Rose day, 4 personalised fridge magnets, 12 handmade heart-shaped chocolates, a teddy bear, a mirror card for a promise, a wood frame, a picture love letter in kiss envelope and a beautiful moon locket. With this fascinating hamper, you're all ready to sweep your partner off her feet!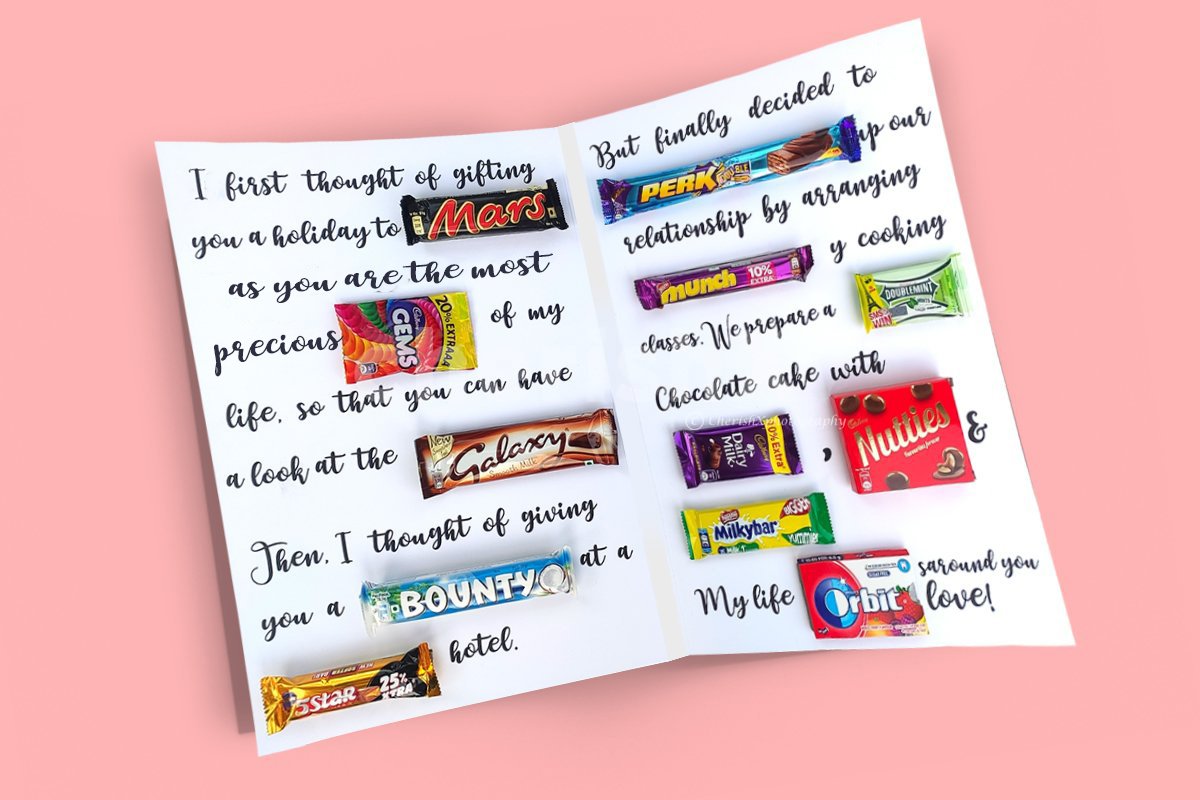 This one is for all the chocolate lovers and everyone who loves sweet delicacies. Ditch the regular heart-shaped chocolates with the cliche Happy Valentine's Day card, instead go for a personalised romantic card with chocolate inserts. So, you can say it all with chocolates..(literally). If you're looking to propose your special someone, the proposal with chocolates is a super romantic idea. Again, we don't mean to propose with regular chocolates in your hand while you pop the question. This Proposal is a cute proposal poem with chocolates in it to make the process extra personalised, romantic and super sweet.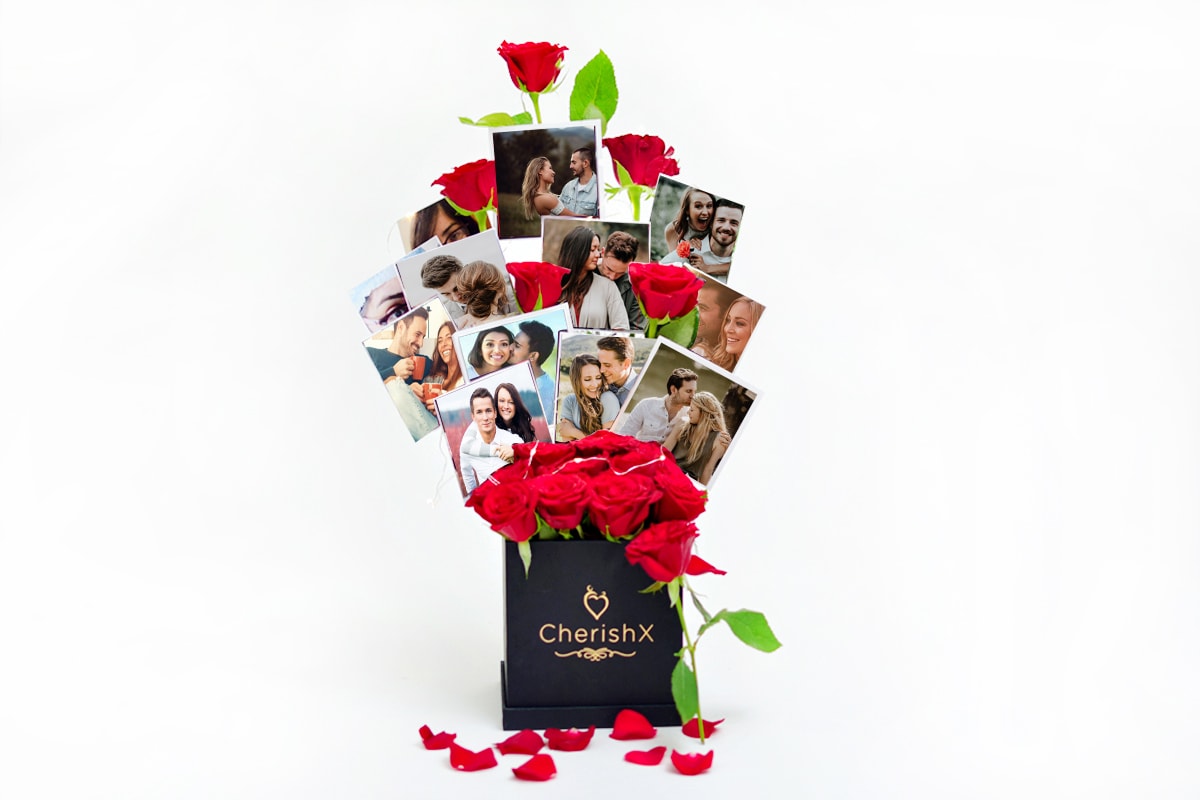 Well, the classics are sometimes the best. If your partner is someone who loves fresh fragrant red roses for Valentine's Day, adding an element of style and class would be a great twist to your gift. Moreover, a personalised and curated rose bucket is a great way to keep things stylish, personalised and at the same time memorable. You could add photos, a cute personalised message that truly resonates with your partner or even cute "I love you" pop up. Any element you choose, would sure to look classy, however, the rose bucket with personalised photos is our top favourite.
5. Handwritten Valentine's Journal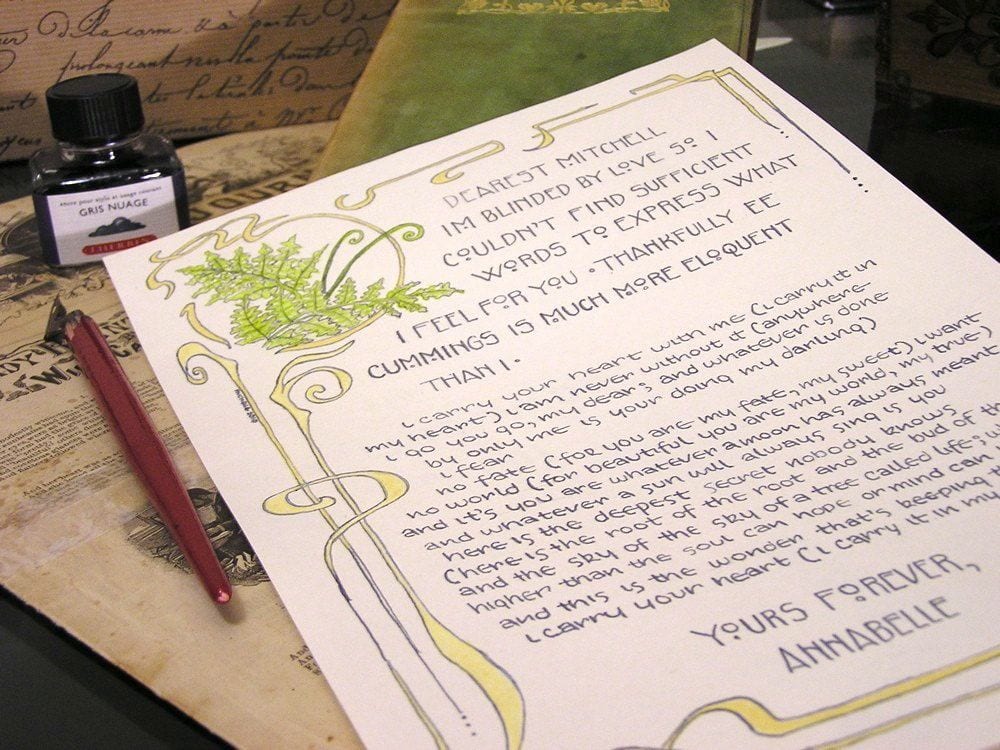 Handwritten Valentine's Day Journal is a great way to walk down the memory lane to curate that is something extremely personalized for you and your partner. Go the sentimental way by adorning this book with sweet nothings, inside jokes, future plans and all the things you love about your partner. Tell your special to flip through the pages when they need a reminder of just how loved he/she is. You could add photos or cute memories that you and your partner made in the course of your relationship for a special Valentine's Day element.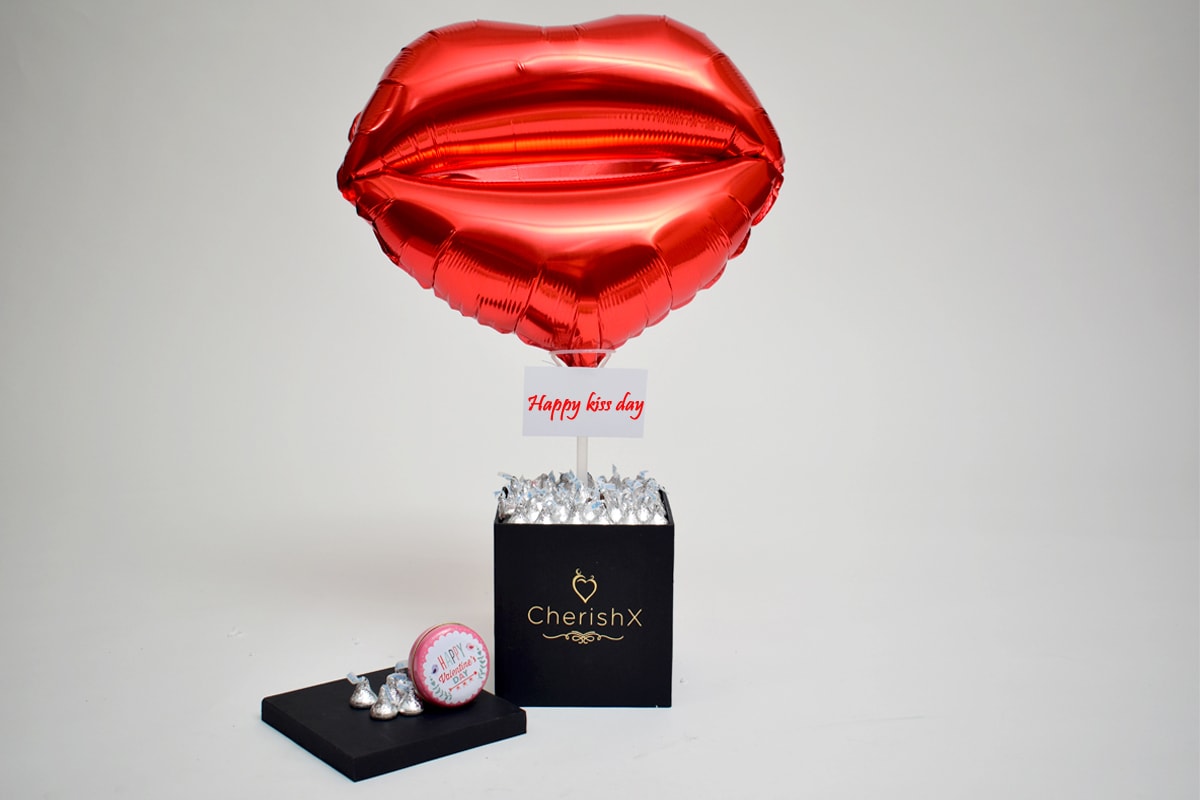 The Kisses Bucket is the real embodiment for A Kiss for Everyday. It's a great way to give your partner something different than the old Cadbury dairy milk you always resort to. The Hershey's Kisses are forever classics that are romantic, super cute and definitely mouth-watering. Write a romantic note for your partner, for instance, 'Hugs and Kisses for my Valentine' or something like for 'A kiss for every time I'm not here' and you're all set for your romantic and super special Valentine's Day gift.
7.

Your Journey Map
One way to celebrate Valentine's Day is to look back at the days that mattered most in your relationship and cherish those memories as you step into another year of love and romance. This print could include them all the moments and dates that matter to you. So, you can map out your love story with this customizable print. Choose the exact location where you first met or got married, and then add your names, some other memorable dates, and a heartfelt message and your personalised Valentine's Day gift is ready.
If you're looking to make your gift more experience-based, surprising your special someone with romantic decor and mouth-watering food would be a great idea. This is also perfect if you're looking to have a cosy and super romantic evening at home. A Valentine's Day-themed dinner could be an amazing way to woo your special someone. From a heart-shaped pizza to handmade heart-shaped cookies and cupcakes are great ways to add a romantic element to your cooking. To glam things up, don't forget to add some Valentine's themed decorations to your bedroom for your Valentine's Day celebrations.
Whether you choose to go the personalised route or the classic one, make sure your Valentine's Day gift to your special someone this year is thoughtful, interesting, and romantic!
I hope you liked our article on Best Unique Valentine's Day Gifts for Your Partner, if you have any comments or suggestions do share them in the comments below.