There are countless party themes you can choose from to make your next event memorable, and one of the most popular party themes is throwing a house party. A house party may be simple or extravagant, but either way, it's always fun to have friends over to share drinks and delicious food while enjoying each other's company.
Having a house party is one of the most fun things to do with your friends and loved ones, but it doesn't have to be stressful planning it if you have the right information. Here are some amazing ideas to help you choose decorations that fit your tastes, schedule, and budget.
Make your House Party the Best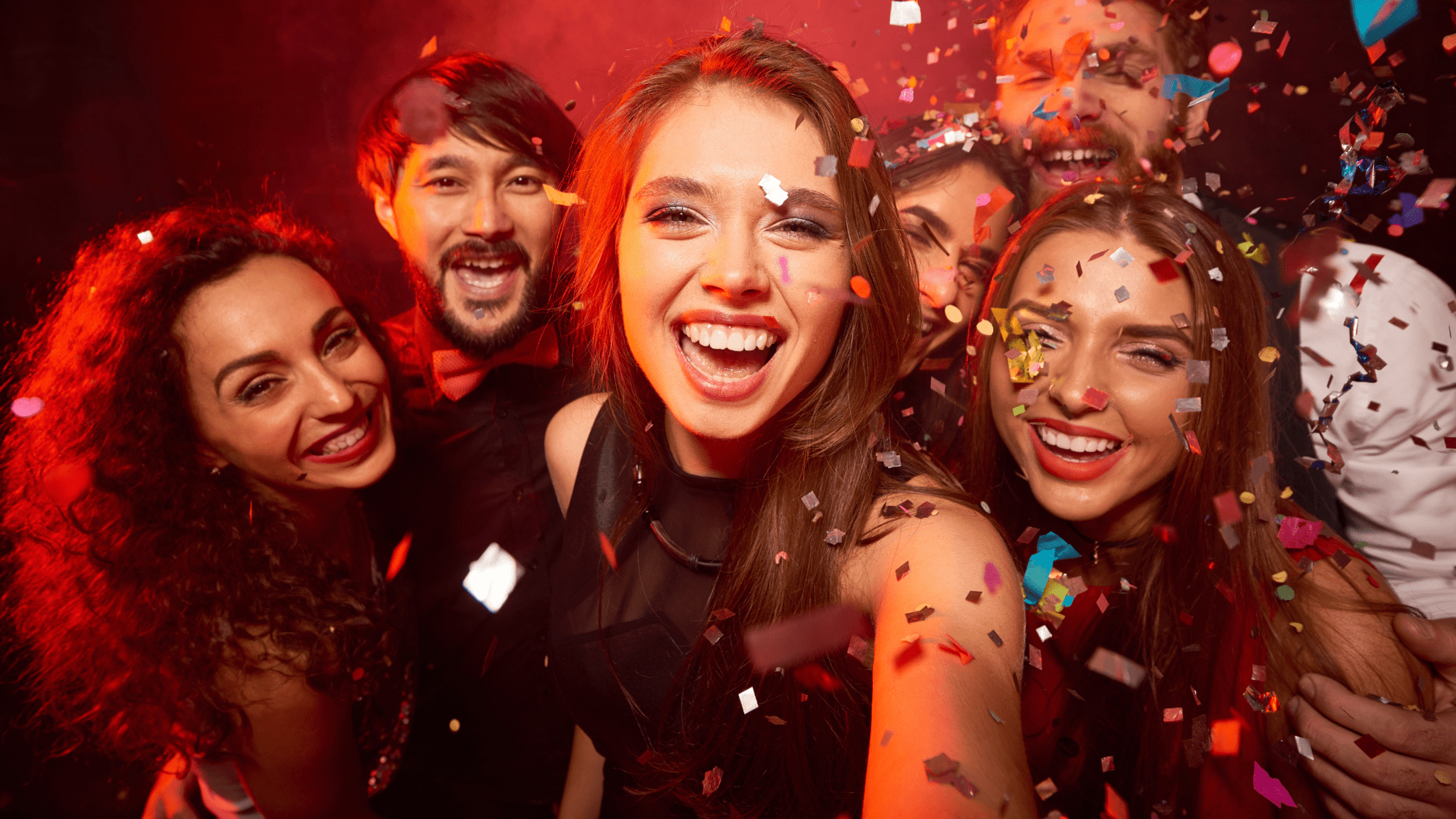 A house party is a great opportunity to create an inviting environment. Balloon decorations can make your party more fun and welcoming. Creative table settings with balloons and other decorations will add to your festive atmosphere. All you need is a little imagination, some supplies, and a little time! These creative ideas are sure to impress your guests. And they are easy to do, too! You will be able to enjoy your event as well as show off your personality and sense of style at once with these ten amazing home decorating ideas
How to Decorate your house with Balloons for a Birthday?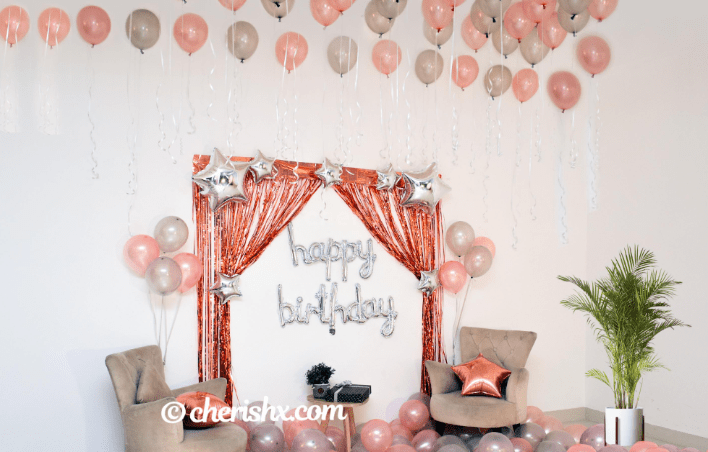 Balloons are the best decoration ideas for birthday parties and the decoration should be done with helium balloons to add more colors to your party. This is a unique idea for decorating your home with balloon decoration. Your house will look like a party zone with balloon decorations. The amazing thing about these kinds of decorations is that you can use them for any event in life, not just birthdays! Birthday celebrations are not only confined to people born on one day every year but also include everyone who celebrates their birthdays every year. So get ready to throw a fun-filled birthday party today!
To get more ideas for the best Birthday Decorations for home bookable in just a click by CherishX
The most Romantic Decorations for Anniversary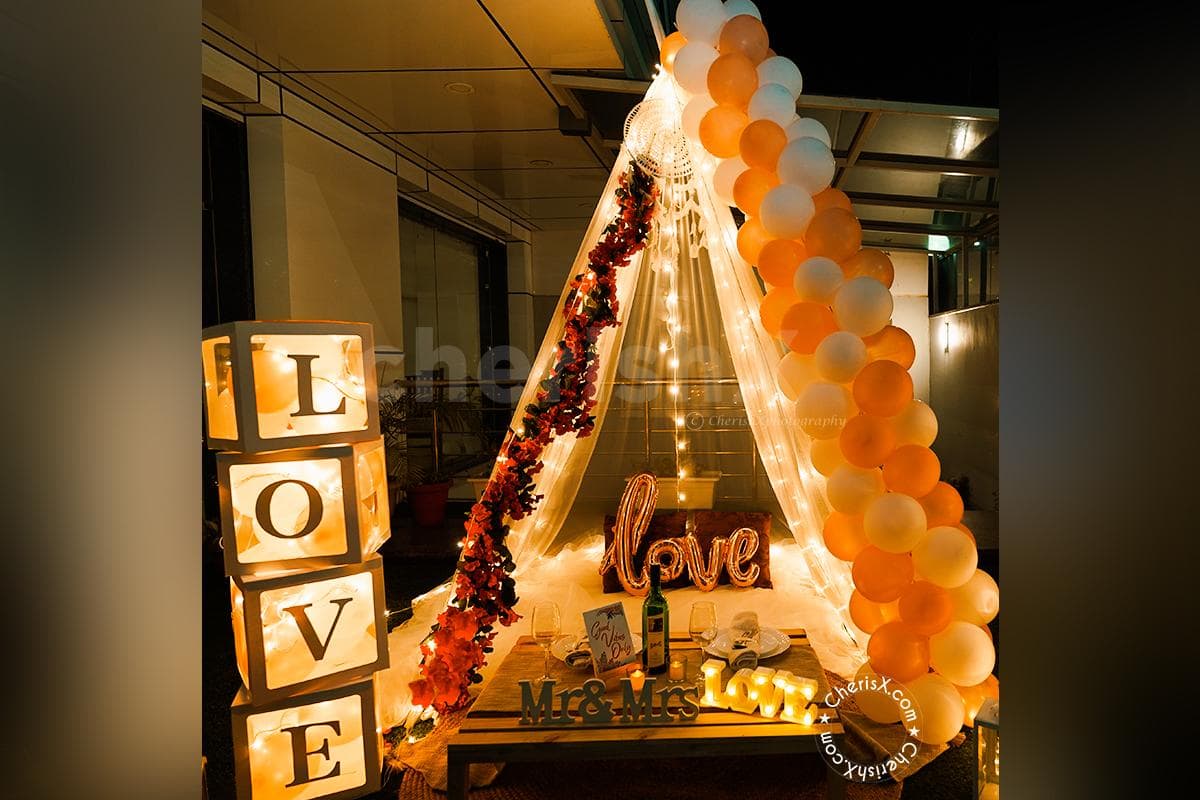 Celebrating your anniversary with balloons is a great way to keep an event classy and romantic. The heart balloons are easy to hang up on almost any wall, giving off a personal touch without breaking your budget. These decorations can be used at any time of year, but they're especially appropriate during the wedding season.
Explore some of the Best Balloon Decoration Ideas for Anniversary celebrations at home by CherishX
Baby Shower Special
Celebrating a baby shower is all about making it special and fun, especially with decorations that match party motifs like monograms, theme colors or even flower accents. Baby shower celebrations are meant to be fun with friends and family members and decorations should be selected based on what makes guests enjoy themselves. How do you make baby shower decorations special? With Balloon Decorations. Balloon decorations can make any room look instantly beautiful. They're easy to hang around ceilings or doorways, and are perfect for getting people excited about your baby shower festivities!
Check out these amazing Baby Shower Decorations perfectly suitable for indoor/outdoor venues.
Welcome Baby in the most beautiful way!
Welcome baby celebrations are joyous occasions to share with family and friends. There are many ways to decorate your baby shower decorations, depending on your theme and preferences, but one thing that all baby shower decorations have in common is their use of color and brightness. Whether you choose to get a little wild with your decor or stay on a more subtle note, by using vivid decorations you'll ensure everyone has an awesome time!
If you are searching for Easy and Quick Balloon Decoration Ideas for Welcome Baby, your search ends here!
Host a Bachelorette Party at home!
Bachelorette parties should be an excuse to get your friends together and do what you want. If that involves a ton of decorations, music, fancy drinks, and lots of food—the more fun! Turn your home into a temporary venue or host at one of these awesome venues. When it comes to throwing a bachelorette party, most people think of crazy themes, wild costumes, and outrageous events. While those things can be fun (and are definitely part of some great bachelorette party ideas, they aren't necessary. In fact, many brides choose not to have any kind of theme at all because they don't want their guests worrying about coming up with costumes or spending too much money on props and decorations.
Get Awesome Decoration Ideas to host a perfect Bachelorette Party at home!
How to get these Decorations done with a Single Tap of a button
Balloon decoration is one of our specialties at CherishX. We offer a complete balloon decoration service that helps create an awesome party atmosphere with balloons and other decor elements in as little time as possible. We have designed a simple website where you can book a Decor for your next event, birthday, anniversary, etc., just by selecting from a variety of themes, in addition to which our professional designers will help you customize your decorations to suit your theme and location.
Know more about us at CherishX.com
CherishX launched FrillX, the most amazing Party Store in India
FrillX by CherishX is your one-stop shop for all party supplies and party items. We believe that a party is a celebration, a time when you are free to express yourself and be different from others. So why limit it? Be unique and try something different with FrillX, delivering high-quality party material for your home celebrations all over India.
Follow us on Social Media for more Decoration ideas–
We are on Instagram, Pinterest, Facebook, and YouTube, where you can find more decorating ideas for your home party, acting as a one-stop solution and guide for all of your party decoration needs. We will keep on updating pictures regularly so that our followers can also know about current decoration trends. Come check us out on social media and learn how to decorate your home like a pro. Save money, Look good, and be happy!
Facebook: https://www.facebook.com/cherishexperiences
Instagram: https://www.instagram.com/cherishexperiences/
Pinterest: https://www.pinterest.com/cherishexp/
Youtube: https://www.youtube.com/channel/UCTwkz8-_uYMFOepKoiHq4cw