Birthday celebrations are like fun breaks amidst the tough road of life that we travel on every year. A birthday party never fails to rejoice and make everyone happy, be it the birthday boy/girl or the people taking part in the party. However, due to the pandemic, the situations have changed. With social distancing and precautions, the party gatherings have become smaller and the venues have changed from clubs/restaurants/farms to houses. So, people have ended up planning birthday parties at home. A big part of birthday parties is the birthday decorations. Doing decorations for birthday at home can be a tedious task. Hence, to make your life easier, we have covered decoration ideas for birthday at home and how to go about doing it in this blog. Hope it helps!
To execute the entire idea of birthday decorations, here's a road map to follow.
1) Figure a theme for the Party
The first step is to find out what kind of decoration theme would you like to pick for the birthday party. This majorly depends on the person whose birthday party it is going to be. For instance, if it's a kid's birthday party, then the theme can revolve around cartoons, favorite movie characters or some disney theme. If it's a party for a grown up, the theme could be something as classy as chrome or pastel decor or something more fun. For more decoration for birthday in home ideas, visit: https://www.diys.com/simple-birthday-decor-ideas/
For an idea on kid's birthday party, you can read our blog: 12 Most Popular Birthday Party Themes For Kids In 2020
2) Collect What You Might Need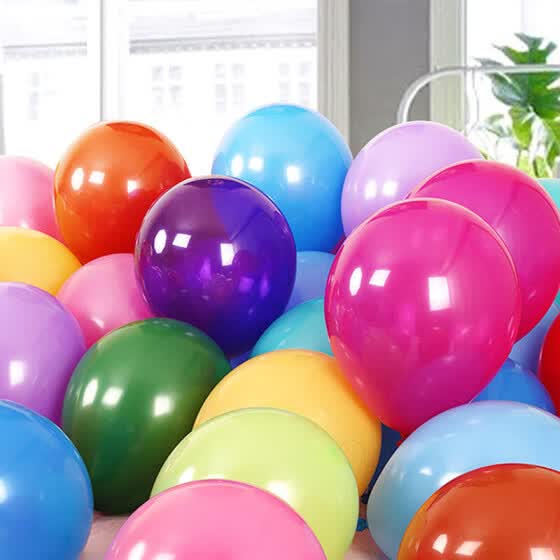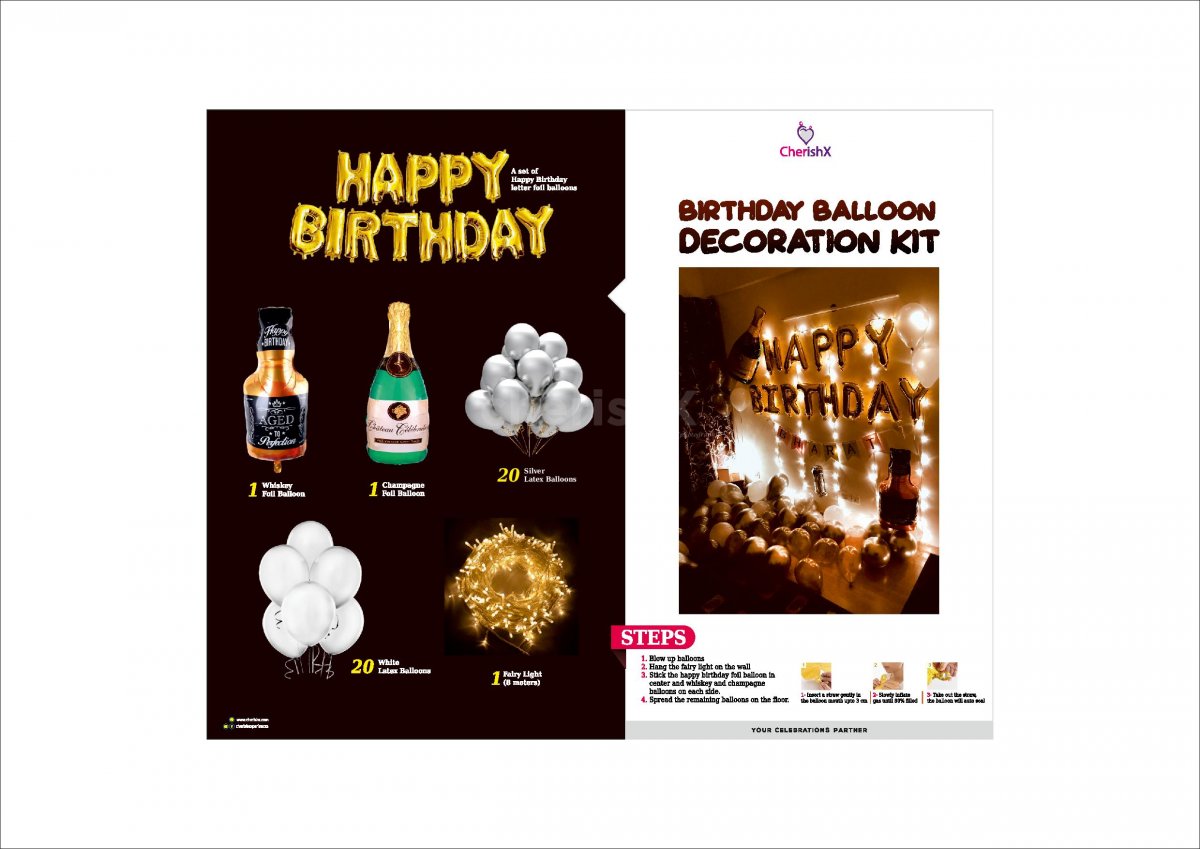 The next step on your way to decoration for birthday party at home is to accumulate what you might need for the decorations. It can include things like balloons, confetti, ribbons, birthday banner and the list goes on. What's advisable is to make a list of all the things you might need and purchase them in one go. This might be a tedious task. So, there are two easier alternatives for that. The first is to buy the CherishX DIY decoration kit. This kit comes in with all the things you might need as a decoration for the birthday party. This saves you trips to store or extensive cart building on Amazon. Another option is to get the decoration done by professionals from CherishX by booking Birthday Decorations experiences with us. Our team would come to your door step and get the job done for you, while you sit back and relax.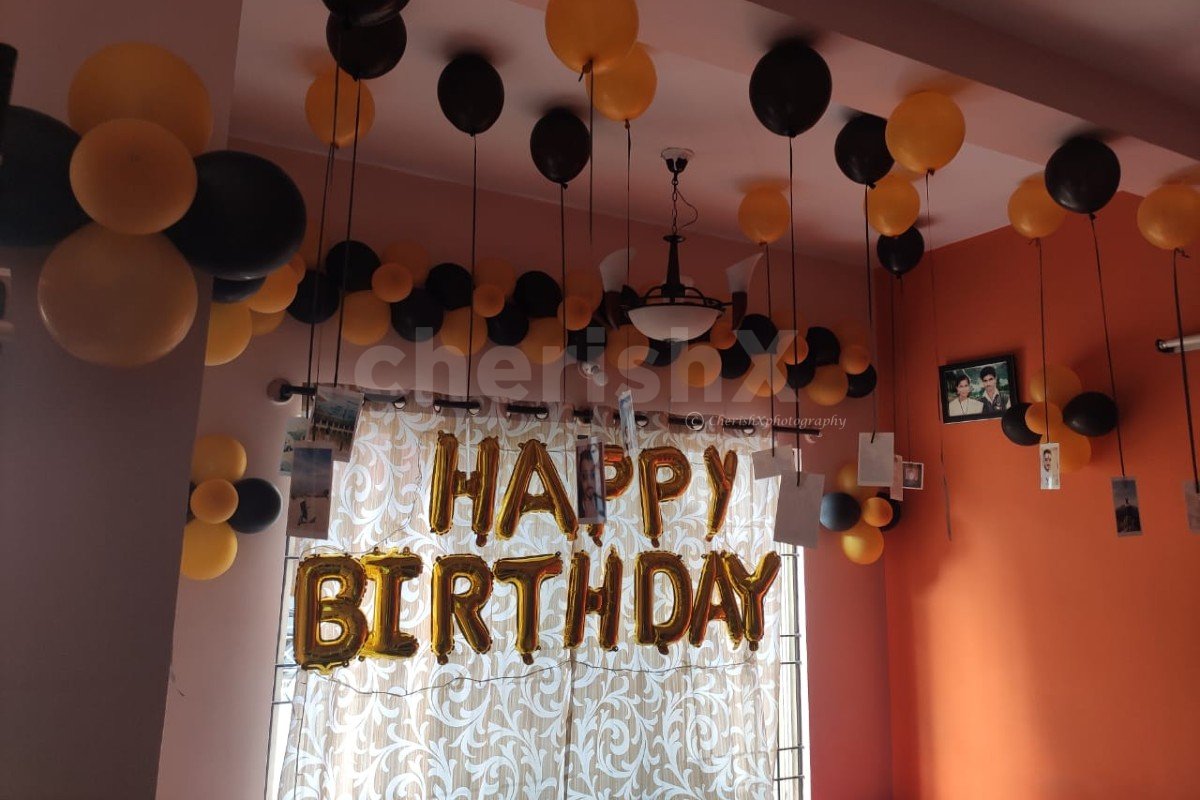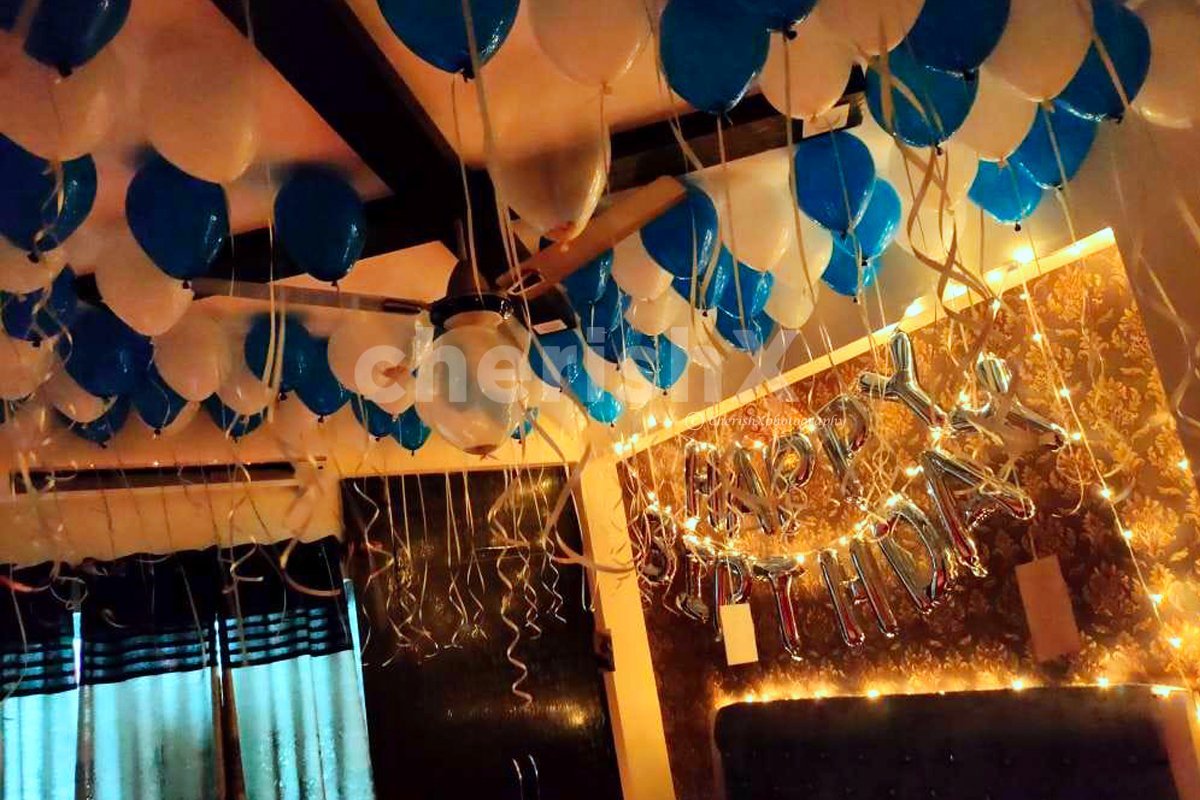 3)Pre-picture the Placing of Decorations
This might sound not so conventional, but if you want your decorations to be a success, then consider your room a canvas, and all the material that you have as a paints. Think and picture what goes where in the room, before you actually put things up. This way, you can get the job done faster and in a much more cleaner way. This step can be skipped if you are planning balloon decoration for birthday at home because balloons look the prettiest scattered on the floor. 
4)Decorate
The last step is to get on with decorations. Here you can keep a few things in mind.
Avoid using tapes on the walls because removing them gets messy. 

Use threads and trings to hang or put things together to keep the decoration intact for longer.

Don't put all the balloons up on the wall. Puting them all up makes the decorations messy. Always opt to scatter them on the floor.                                
That's it! Your work is done amazingly and now you can get on to making other preparations like food and gifts.