With Valentine's Day approaching, we're sure that romantics everywhere start having a common thought: how can I make Valentine's Day special this year? To solve this dilemma we've come up with ideas to make sure you spend your Valentine's Day in an extra special way. If you're bored with giving just chocolates or you're unsure whether your partner will like your gift- the perfect solution will be to plan an unthinkable surprise.
Surprises add the perfect excitement and cheer to any celebrations. Moreover, the excitement of seeing your special someone's reaction to a romantically planned surprise is unmatched.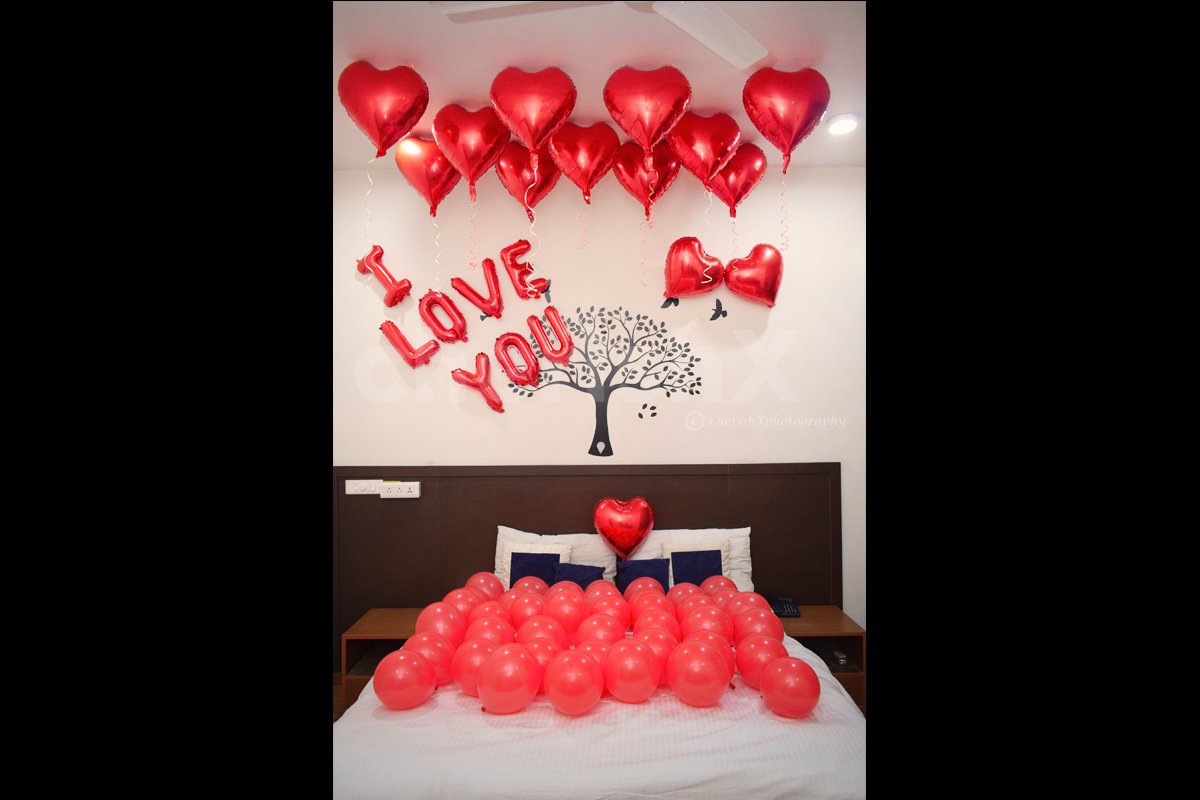 Surprise your special someone by decorating their room for your romantic Valentine's Night. An exquisitely decorated room with the glimmer of fairy lights sets the perfect mood for a romantically curated date night. It also sets the ideal mood if you surprise your partner with this before or after your Valentine's Day date. Enjoy the date night with a bottle of champagne for a classy Valentine's Date at home.
Our pro tip would be to make a personalized playlist of your partner's favourite songs as you enjoy the evening in the light of a romantically decorated room. Our personal favourite romantic decor would be the Great Love Wall epitomising love and romance with a fun and celebratory vibe. If you have a bit of a culinary artist in you, then you could cook your partner's favourite dish for extra charm.
2. Personalised Gifts All The Way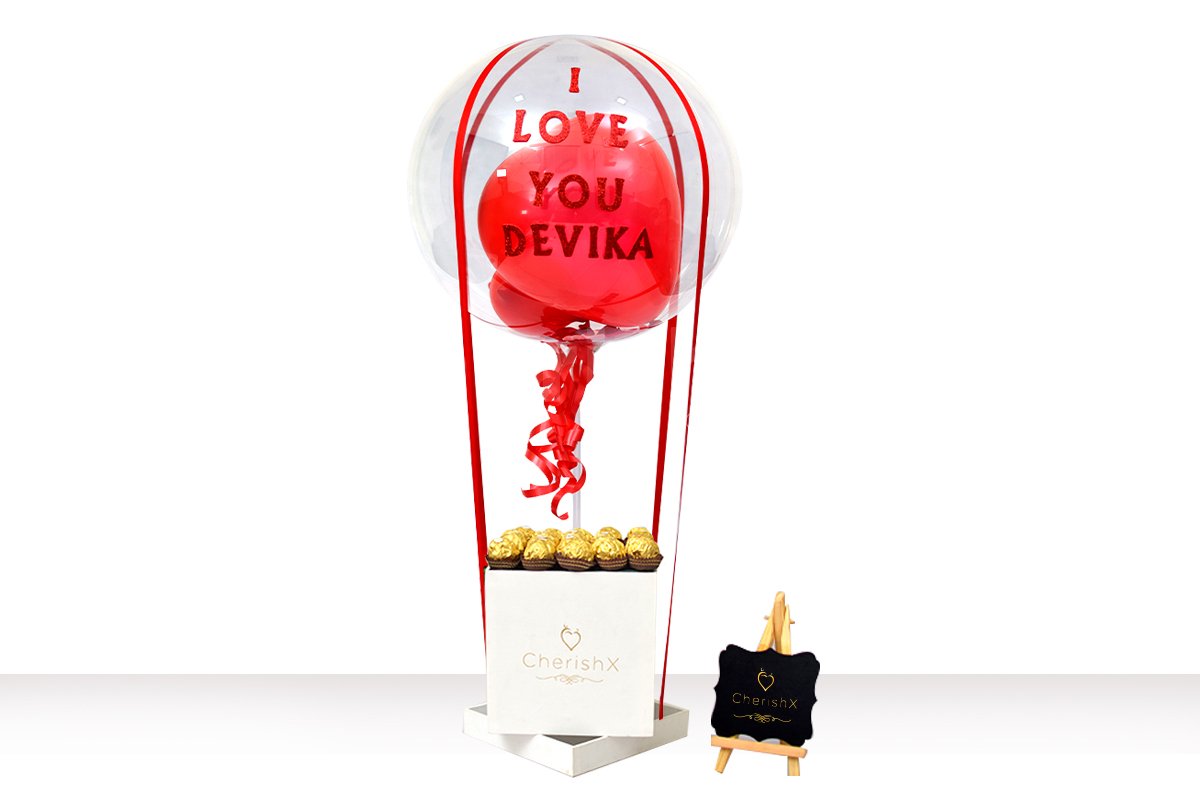 Personalised gifts definitely make for great surprises that you can cherish forever. Surprise your partner with a personalised gift as they wake up or when the clock strikes 12 on Valentine's Eve. While they open the package expecting any regular gift, a specially curated gift is sure to make their heart melt.
You could choose from a wide range of personalised gifts available online. Just make sure it's thoughtful and romantic. Our pick would be to choose a personalised balloon with chocolates. This one's absolutely different, custom curated and super romantic.
3. Valentine's Day Love Surprise Box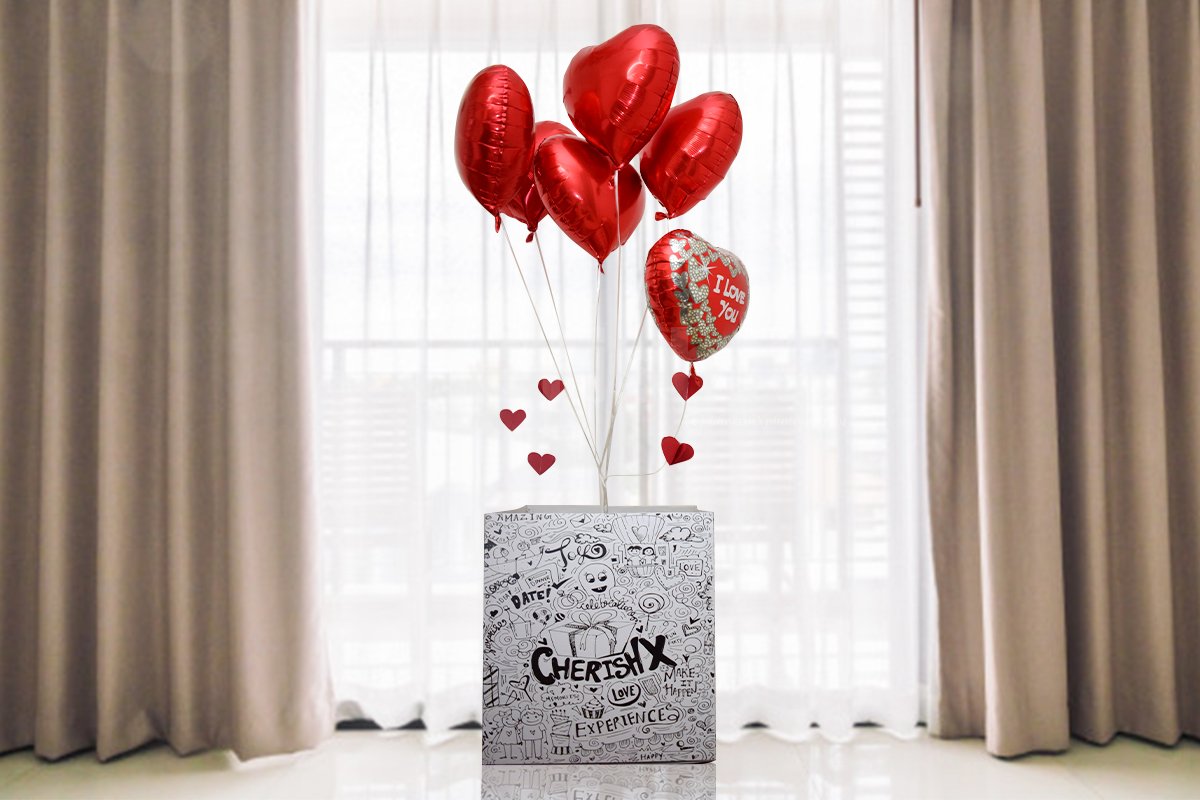 If you're looking to send something to your loved one, this surprise would be the best way to keep them bewildered. A huge decorated gift box is sent to your desired location. The surprise box consists of beautiful heart-shaped balloons and cute confetti. As your loved one unboxes the packing, the balloons and confetti pop up making a truly astonishing experience. A great surprise would also be waking up your loved open with this box on Valentine's morning with some breakfast in bed.
4. Create a Valentine's Special Photo Wall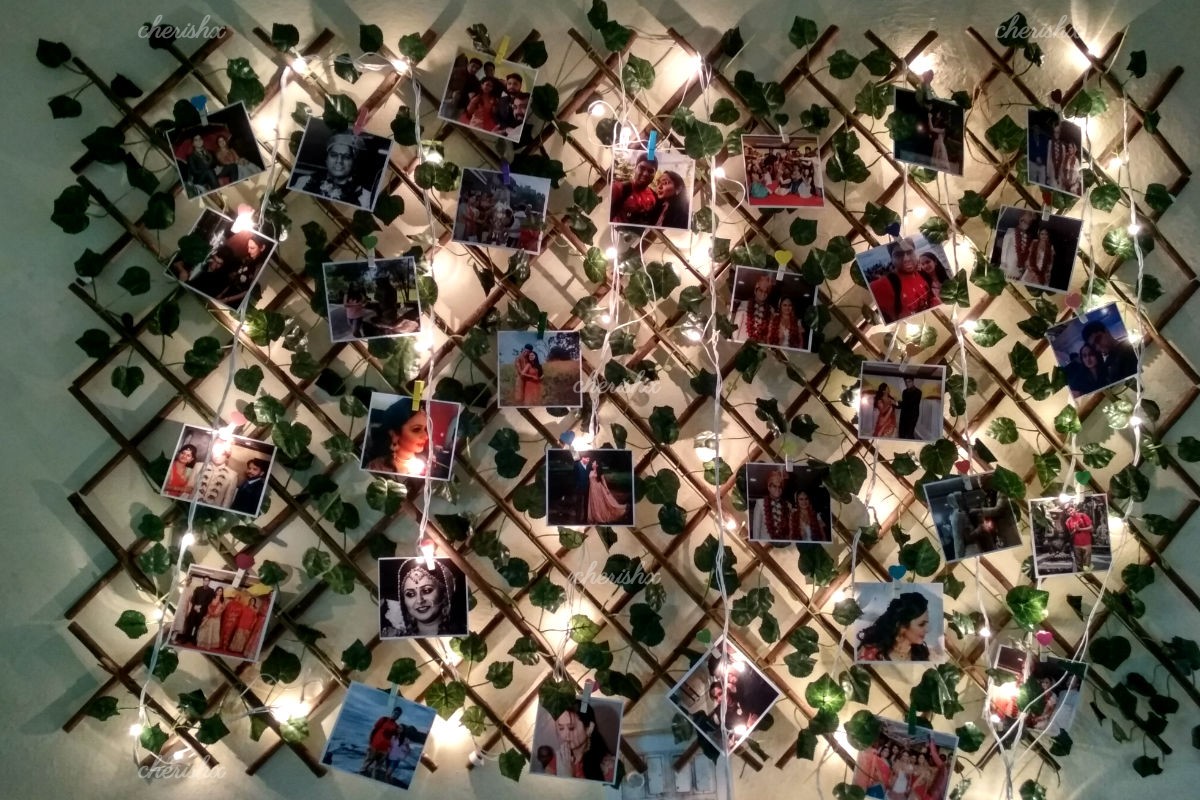 Walking down the memory lane is always a nostalgic and cherishable experience. Whether this is your first Valentine's day or you've been together for years, this is the perfect surprise to add an element of surprise to your classic Valentine's Day celebrations.
This Net of Love filled with your most heartwarming memories will surely make your partner feel extra special. Our pro tip would also be to use this as your Instagram backdrop for your Valentine's day post for your loved one with a cute caption.
5. Valentine's Day Surprise On The Go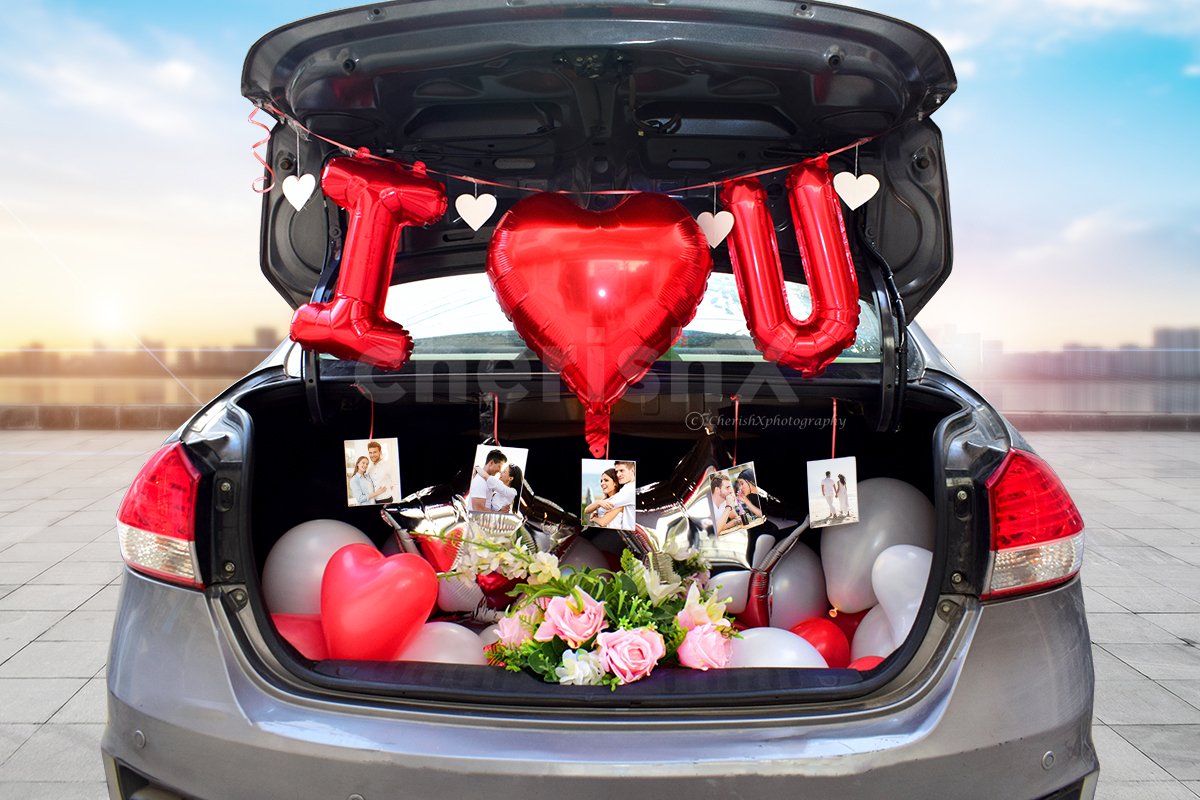 How about surprising your loved one while you take them on a date? Nope, we don't mean a surprise dinner date (that's old). We mean a custom car boot surprise as your Valentine's Day gift. As you pick up your partner and drive to dinner, stop the car and ask them to get something from need from the car boot. When they open the boot, the boot will be romantically decorated with balloons, lights and will have cute photos.
This is the perfect way to add an element of romance and surprise them before you head out anywhere. Moreover, if you want to genuinely see the surprised look on your partners face, this will be the ideal choice!
6. Valentine's Day Movie Screening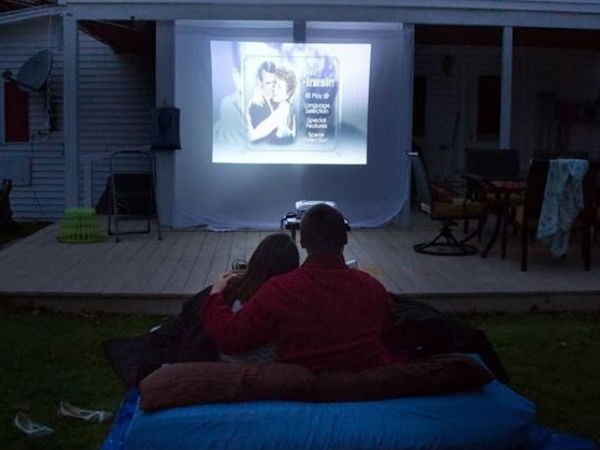 By Valentine's day movie screening, we don't mean the regular movie at the closest theatre near you. We mean your own Valentine's day private movie screening in the middle of candles, roses petals and fairy lights. Choose a movie that you and your partner connect to the most. Watch this on a comfortable mattress or a sofa in a romantically decorated venue. So, tell your partner that you are taking them for a movie and surprise them with this private Valentine's Day movie screening.
This Valentine's Day, make it super special for that special someone. Celebrate in a way that shows the uniqueness of your relationship to make your partner's heart melt. This would definitely pave unforgettable memories in your relationship. However, as you put your heart into pampering your partner do celebrate with an exclusive offer from us!.
Stay tuned for the all the love, magic and some awesome deals!