The festival of Lohri is on the way to make your day brighter. Looking for some Lohri decoration Ideas becomes the priority at this time of year. Whether you have had a recent marriage in your family or a newborn child, decorations make the Lohri celebrations much more special.
The new year has started, as a result, the excitement of celebrating Lohri is more. Everyone has already started preparing for the big day. So, to take your excitement to the next level, you definitely need decorations!
This 2023, pick among these wonderful 5 Top Lohri Decoration Ideas for your home and celebrate the festival Lohri beautifully-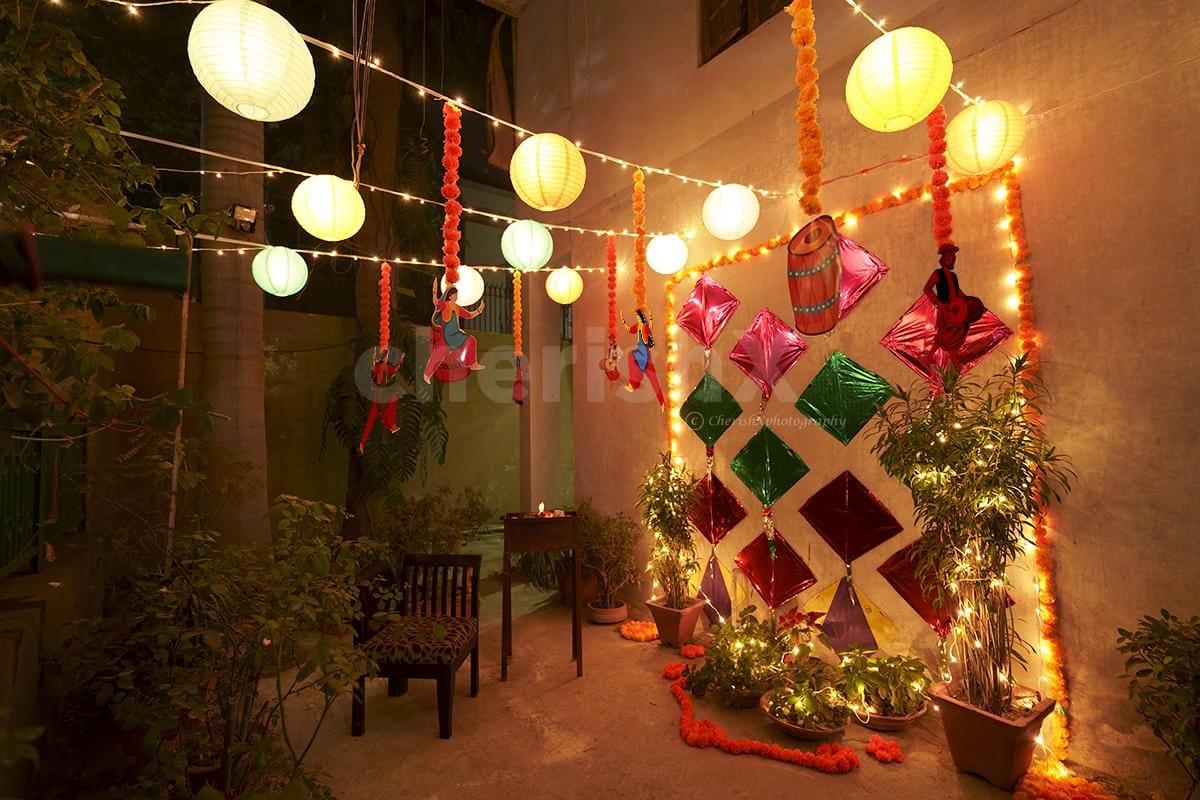 Flying Kites are a part of the Lohri Celebration. Everyone gathers and flies kites together. As the festival is recognized with kites and bonfires, having a decoration with the same theme will make your home look festive.
You can have the decoration at an open ground or your terrace with kites hanging or decorated on the walls. The decoration is likely to make your celebration much more exciting and beautiful! So, enhance it by embracing this beautiful Kite themed decor!
Decorative Items Used in this Decoration
Lohri Cutouts
Artificial flower garlands
Colourful kites
Multicolour lanterns
Fairy lights to add a festive feel
You can easily get this Lohri decoration Online at CherishX. Get a more festive feel with this decoration.

Lohri is celebrated in a grand manner in the evening by dancing and singing around the bonfire. So, lighting up the surroundings a bit is definitely something that you should do! This is why you can go for this stunning Lantern Lohri decoration! With colourful lanterns and other Lohri festive decoration items, you can light up your garden, terrace or any other place and be ready for the celebration!
Decorative Items Used in this Decoration
Lohri Cutouts
Colourful kites
Vibrant Paper Lanterns
Fairy lights to add a festive feel
Light up your home or terrace with this Lantern decoration. Make the festival an attraction for yourself and your family. Get Lohri Theme Photo Booth Props from FrillX

If you are looking for something unique to go for this year, then have this combination of flowers and lantern decoration! This Classy decoration is here to create the perfect festive vibe in your celebration. Have this decor and mesmerize everyone at your party.
Make it special for the newly married and the newborn child. The flower garlands make the walls look gorgeous and the lantern work on the ceiling adds to it more. Indulge into making your Lohri celebration an awesome one by decorating your home, terrace or Garden with this uniquely designed decoration!
Decoration Items Included in the Decor
Warm white fairy lights
Yellow garlands(on the wall)
Orange garlands(on the wall)
Paper lanterns
A floral rangoli circle formed with a yellow flower garland and a green leaf string
A Pot decorated with yellow flower garlands and green leaf strings

If you are planning to have decor at your home or your terrace, choosing classy led lights and Garlands Decor might be perfect! You can light up your place and enjoy the bonfire in a festive setting. Your get together will become full of joy. You can click great photos with your family and friends with the decor in the background!
Decoration Items Included in the Decor
Led warm white lights
Yellow garlands
Orange garlands
Green leaf strings
The decoration is festive and can be used for festivals other than Lohri as well. The decoration items included giving the perfect feel of festive decoration!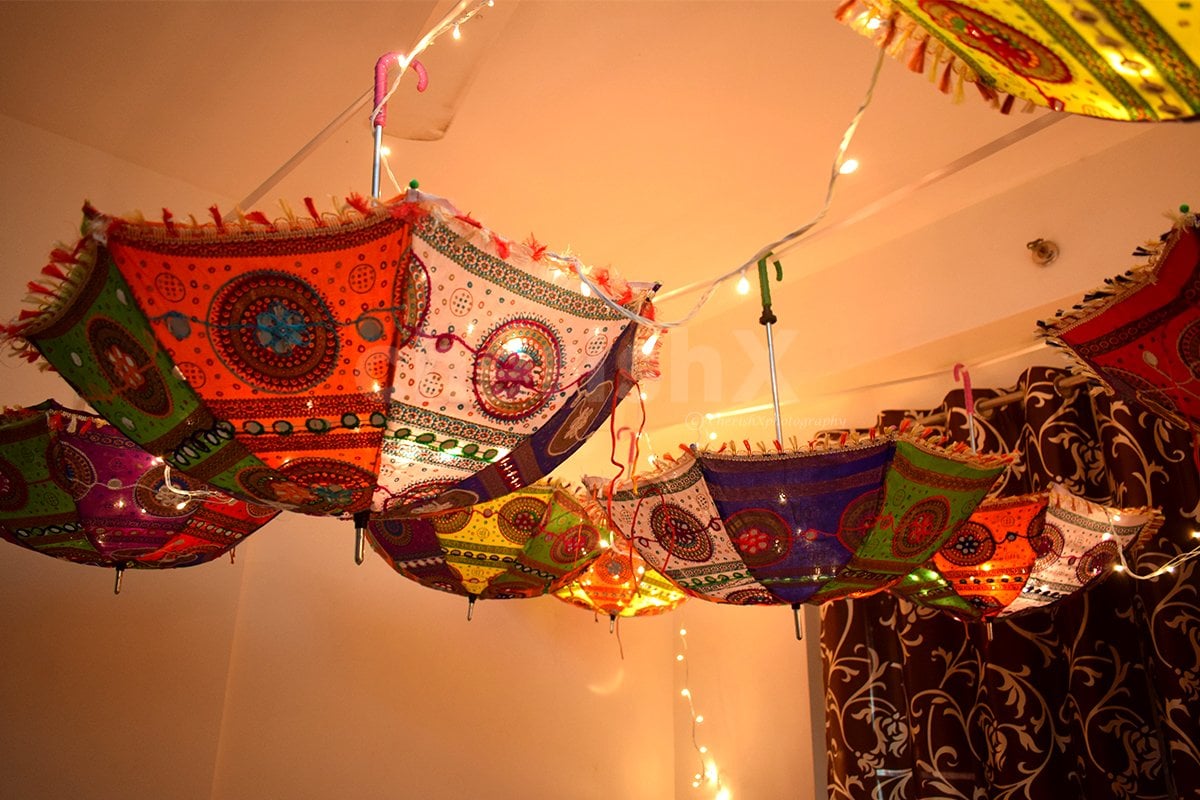 Rajasthani umbrella decoration is one such decor that creates a festive vibe for your celebration. With the touch of Rajasthan, having this decor will not only give a different look to your place but will also make it look gorgeous. This Lohri, you can have this Umbrella decor to make your terrace or garden beautiful and festive.
Decoration Items Included in the Decor
Umbrellas beautifully hanging from the ceiling
Fairy lights decoration
This decor doesn't include a lot of decorative items. It's simple and easy to have. You can get this decoration from CherishX and make your room or terrace pretty.
All of these top 5 Lohri decorations are unique and will make your place look gorgeous. You can have these on a terrace, garden or any open space. The best part is that you can enjoy the bonfire with your friends and family under these decorations. Lighting up your place at festivals is a given and with these decorations, you are sure to do so!
Don't wait, Check out these decorations at CherishX and give your home beautiful festive decor!
Also Checkout: An Ultimate Guide to your Lohri 2023 Celebration