Are you looking for surprise party ideas for your kid's birthday? If so, then just have a look at this collection. Birthday Parties feel special when you are a child. Everything seems thrilling, whether it's cake, balloons or wearing new clothes. As a child, everyone has their favourite cartoon or movie character. So, when the party turns into a scene of their treasured movie, they tend to become more energetic and happy. 
For a parent, it's the most loving moment when their child is happy. So, if your child also likes cartoon theme parties, then why not surprise them with one? There are numerous themes that you can choose for  birthday surprise ideas for child. If you don't know their favourite cartoon or movie, you can select among the famous ones. 
If you're wondering how to find some of the surprise party themes, then don't worry! To help you, here are mentioned some of the best ones that you can arrange for your Child's Birthday surprise –
Birthday Surprise Ideas for Child
Minion Surprise Party Theme
Minions are small yellow cartoon creatures introduced in an animated Disney movie 'Despicable Me'. Afterwards, 'Minion' was released in 2015. The minions are very famous creatures. Even adults have loved their character. Taking a theme of Minion's' might be a great call to make. This is one of the most loved cartoon and best surprise party ideas for your little one. 
Most of the children like minions so you can arrange a birthday party with a yellow and blue theme. The minion theme party decor is one famous party theme that children love the most. You can get cartoon cut-outs, cake, caps related to their character for the decoration. It will make the children happy. They are likely to enjoy more! 
Frozen Theme Birthday Surprise Ideas for Child
Frozen is a popular Disney animated movie. The characters of this movie are known world-wide. If you are throwing a party for a girl child, then this would fit perfectly. You can make your child wear a costume of the character Elsa or Anna. It can get children a lot excited. They like to look like their favourite cartoon characters. It's one of the most loved movie and would one of the unique surprise party ideas for your little one's birthday. 
You can get the balloons set in blue and white colours. You can also buy a crown for your child to wear. It will make them feel like they are a part of the movie. Disney Frozen also includes a lot of songs. So, you can choose to play some at the party. Children are good with catching music. It will enhance the spirit of the atmosphere. So, it's one of the perfect surprise party themes to consider. 
Avengers Surprise Theme Party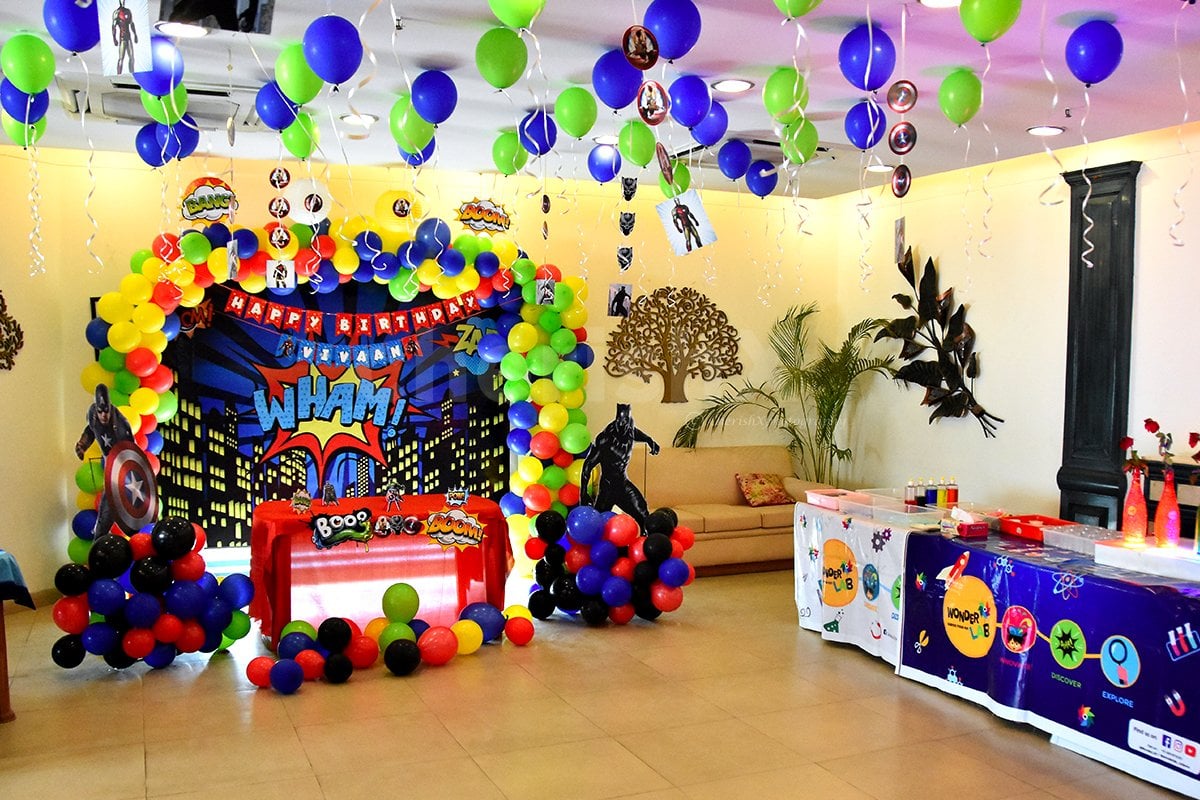 It's one of the most popular surprise party ideas. Avengers are world-known superheroes. Their superpowers have fascinated even adults. Choosing this theme can be quite captivating. If your child is a fan of avengers, then nothing could be better than this. You can have decoration related to their characters. You can put posters of the different superheroes or c an have a superhero decor. Also, you can buy some props for children to play with. With this, you can also arrange a costume for your child. It will bring much more fun to the party.
Setting the food according to the theme of the party will also help to enhance the party. Moreover, you can arrange a photo booth with the cut-outs of the heroes. It can be a highlight for your party. So, if you're looking for the most unique and popular birthday surprise ideas for child, go with avenger's surprise party theme. 
Harry Potter Theme Party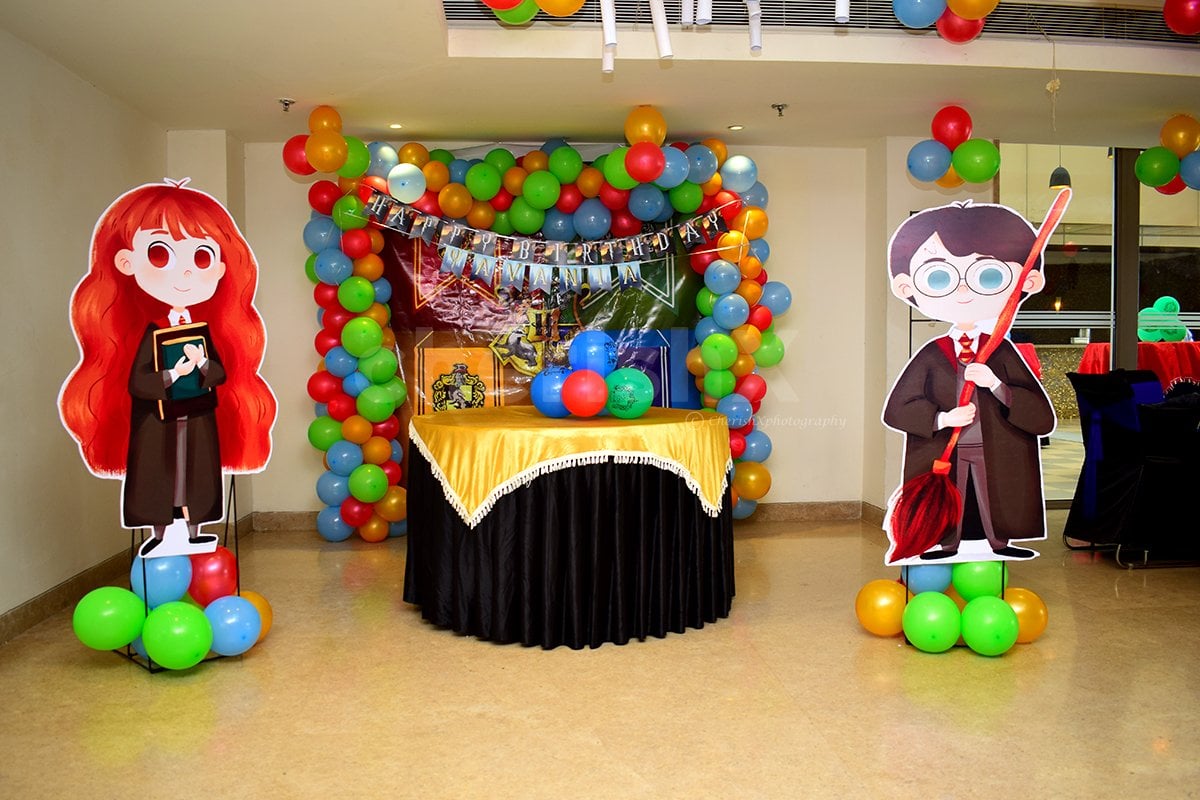 Harry Potter theme is the most preferred theme and one of the most preferred birthday surprise ideas for child. There are many things in the Harry Potter movie that fascinates children. Things like magical wands, broom, floating candles, robes have attracted children for years and they continue to do so. Including some of these magical things in the party can make it more enthralling. 
There is various decoration items kit of the Harry Potter theme that are available in the market. These include owl balloons, house banners and character cut-outs. To make it more realistic, you can buy scarves, magical wands, and robes. 
Peppa Pig Surprise Theme Party
Peppa Pig is a cartoon character who is a preschool pig. He loves to do a lot of activities. This show is famous between 3 to 6 year olds. Putting this theme as a birthday surprise will be delightful. The show induces a lot of laughter to the children. Choosing it will make them happier. 
You can set a menu related to the theme. The party will be bright and beautiful with Peppa Pig theme. You can have decorations with Peppa Pig cut-outs and different colour balloons. You can also include some quizzes to make the party more fun. You can also check out the ultimate guide to planning a peppa pig theme party.
Boss Baby Theme Party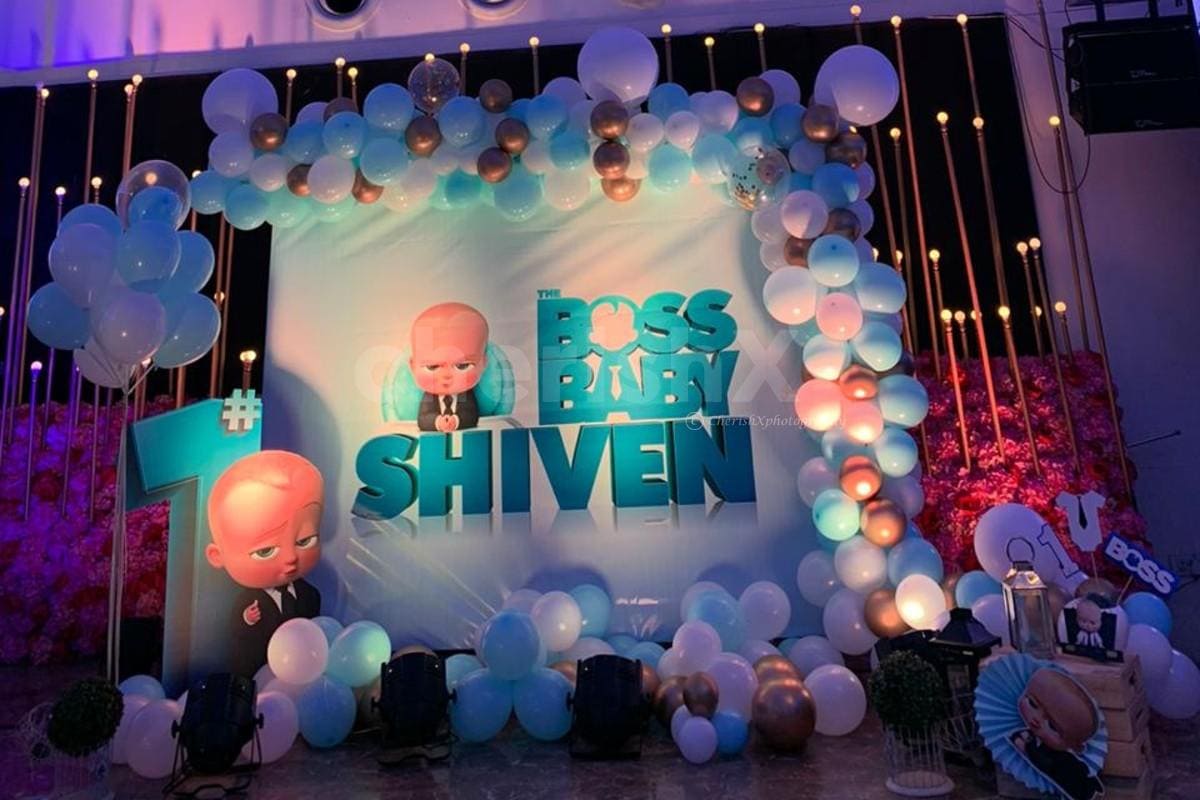 Boss Baby is a famous movie with a baby character who is an under-cover Agent. This is one of the most loved surprise party themes by parents. The baby character does a lot of action in the film. Due to this, it has attracted a lot of attention from the youngsters. This theme is also one of the most preferred ones. For planning a boss baby theme party you can also have a look at the ultimate guide. It will help you to better execute your plans.
You can add a boss baby menu to the party. Children will be excited to eat the food. The birthday baby can have a boss baby dress to get the feels of the theme party. Then, comes the decoration, you need to make sure the colour and items are related to the selected theme. You can also book the boss baby theme decor at CherishX! 
Angry Birds Theme Party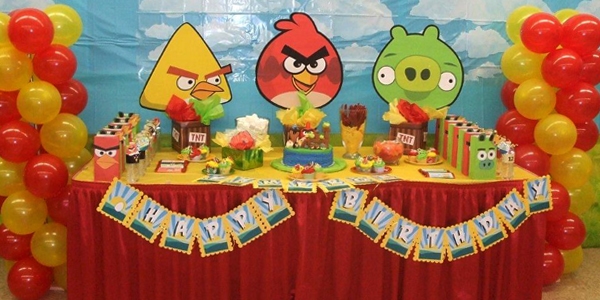 Angry Birds is a popular game among youngsters as well as adults. It's one of the cutest surprise party ideas. Hosting a party with this theme can be quite enthralling. It's one of the most preferred game by youngsters. Therefore, choosing this might be a great idea for your child.
You can decorate the place with different colours of the balloon. Furthermore, you can put cut-outs of several angry birds as decoration. Also, you can use different colours of drapes or frills to enhance the decor. Make sure that you give attention to the food as well. Adding some angry bird cookies, cake design and some desserts may make it more delightful! Along with this, try to introduce some fun games relating to angry birds. You can make an artificial game of beating the boxes with stuffed angry birds. Children are always cheerful to indulge in games. So, this might be an impressive decision to make! This theme is one of the best birthday surprise ideas for child. 
Conclusion
Hosting a theme party for your child may be a bit confusing. Sometimes, it gets difficult to decide which theme to take. Therefore, to make a decision, you can choose from the above mentioned birthday surprise ideas for child. Following these creates a unique kind of party that initiates a lot more fun. So, what are you waiting for? Choose the best one for your child's birthday and let the children enjoy!