Kids are a bundle of joy. They bring so much happiness to their parent's lives once they come into the world. No wonder their kid's birthday party isn't just a special event for the kid but the parents too. This day deserves to be amazing and fun for everyone. But planning a kids birthday party is not a task as easy as it seems to be. With so many cartoons and Disney characters trending these days, every kid has picked a favorite for themselves. One of the most liked cartoons is the Peppa Pig. Almost every kid in the world loves to see them on TV. No wonder Peppa Pig has been one of the popular kids birthday party themes. So, if your kid is also a Peppa pig fan, plan for them an amazing Peppa Pig themed birthday party. For that, here's a guide specially curated to plan this party. 
Peppa Pig Themed Birthday Party Checklist
The following are some things to keep in check before proceeding towards preparing for the party.
A full-fledged plan layout
Before you do anything, it is important to have a good plan to make the entire process less time consuming and organized. Start with the basic things like your kid's likes and dislikes to plan a birthday party just the way he/she would want. Then move towards deciding things like the food menu, guest-list, venue, gifts, etc. It is always better to note all these things down somewhere so that nothing remains to be done. 
The perfect Peppa Pig birthday party menu
Parties are about fun & food and some people find their fun in the food. So, if you wish to make it a success, it is important to arrange the best kids birthday party food. The party is going to be a Peppa pig themed party, so the food has to be around this theme. A few Peppa pig party food items could be Peppa pig cake pops, Peppa cupcakes, and muddy puddle chocolate milk.  Also, if parents are also invited to the party, put in some adult elements into the menu as well. Things like salads, fruits, and cocktail snacks would ensure a great time for the parents at the party. For more ideas, visit: http://www.browniebites.net/easy-diy-peppa-pig-party-food-ideas/
A guest list
The next thing you should have on your checklist is the guest list. Figure out who all you wish to invite to your kid's party. Have your child's opinion on it. Ask them questions about who all they want to celebrate their birthday with, which friend has been excited about their birthday, etc. 
Then put in the list people close to your families like close friends, grandparents, aunts, and uncles. 
Kids birthday dress – Specially Peppa Pig Themed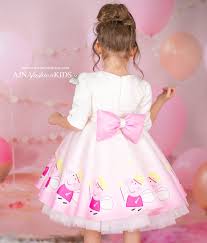 Since it's the Peppa Pig theme, the outfit has to be around that too. The primary colors of the theme are pink, grey, white, and blue. So, opt for a birthday outfit around the same color theme. You can also make it cooler by dressing your kid in a Peppa PigT-shirt or something similar. In short, the pictures would be amazing if you stay true to your theme and follow the color scheme to dress. Mom and Dad should also twin with their kid and dress in the same colors if they want. 
Birthday party venue
The next thing you need to decide on is the birthday party venue. You can host the party at your residence or pick a party location like farmhouses, banquets, restaurants, etc. whatever suits you and your kid. But one thing to make sure while picking a venue is to pick a place that is accessible to everyone on your guest list. It would be sad for your baby if his/her best friend cannot make it to their party because of the distance. 
Peppa Pig Themed Birthday Decorations / Decorators
This is the fun part. Since it's the Peppa Pig themed birthday party, the kids birthday decorations have to be according to that. Arrange for things like Peppa Pig cut-outs, pink, yellow, and orange balloons, and things relevant to the Peppa Pig cartoon. This can be a very tedious task. You might have to run from store to store if you are planning to manage the decorations yourself. But there is something that can make this tedious task extremely easy for you. That's CherishX. The CherishX services have a  Peppa Pig Decor option curated just for a party like this. They have everything that you would want in your decoration like cut-outs, balloon decorations, star-shaped balloons, and frills. All you have to do is book the experience on their site, put in your details like date, venue, time, and have the experienced people come and do the task for you
Peppa Pig Curated Return Gifts
Every kid loves to get gifts. This is what return gifts are about, to give them a token of this amazing party you hosted. So, pick out a return gift for everyone. It could be things like Peppa Pig stationery, a Peppa Pig t-shirt, or chocolates. There are so many things that can be the perfect return gift. You can always look at Amazon to find the Peppa Pig merchandise. But remember to order it way before so that you have them packed and ready on the birthday. 
Kids birthday party games
What's a party without games? I mean this is what makes any party fun. So, before the party, sit with your kid and plan out all the games that can be played on his/her birthday. Some great Peppa Pig games are popping the Peppa pig pinata, puttings glasses on Peppa pig, etc.                                                                                                                                          For more ideas visit http://www.queen-of-theme-party-games.com/Peppa-Pig-party-games.html
How to execute the entire plan?
1. Book the venue and caterers
If you plan to host a party somewhere out and plan to hire caterers, it is always advisable to book them pre-hand. Doing it last minute can be problematic if there isn't anything available. Moreover, banquets and caterers need the notice to get prepared for it as well. So, to avoid any sort of last-minute goof ups, get the bookings done at the earliest.   
2. Design kids birthday invitation for an E-invite 
The next step is to design an invitation for the birthday party. E- invites are the most preferable, easy, and an environment-friendly option for that. You can use online tools like Punchbowl to design a Peppa pig themed invite. If you have booked the decorations with CherishX, they have an option to add WhatsApp invitations at no extra cost. So, this is something you don't have to worry about if you use the CherishX services. Once you're done with the invite, share it with your guests and make sure to get their RSVPs.  
3. Pre-order a Peppa Pig Themed Birthday cake
A Peppa Pig themed birthday party calls for a Peppa Pig themed kids birthday cake. So, pre-book this cake with your preferred bakery so that you can add this highlight to this amazing party you are hosting. Also, on booking a decoration with CherishX, you can add the Peppa Pig themed birthday cake as a customisation. This way you wouldn't have to follow up on the cake delivery as this cake will come to you along with the decorations. 
4. Book for birthday party entertainment artists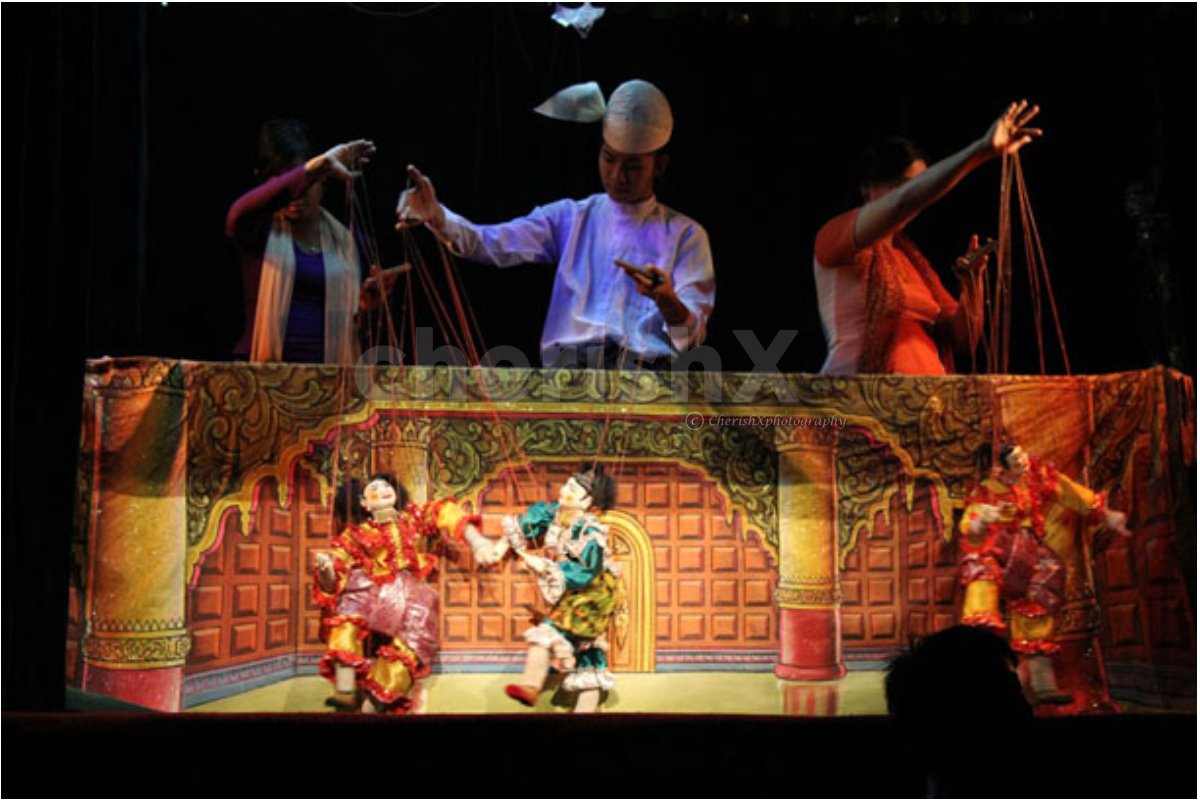 Things like kids birthday activities just add extra life to any party. Magicians, clowns, photo booths, and game-coordinators never fail to amuse kids as well as parents. If you plan to have them at your party, remember to pre-book them. Another way of booking a magician for kids is through CherishX. You can also add a puppet show or tattoo artist as customisation if you book the Peppa Pig decor with us. 
5.Get ready for the party
Once you're done with all your preparations and every item from the list has been stricken off, its time to get ready for the party and have a blast with your kid and your guests. Click as many photos as you can to go down the memory lane once your little Peppa Pig fan grows up!