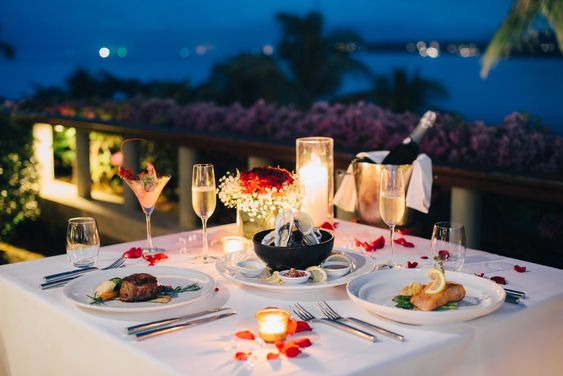 If are you looking for a lovey-dovey celebration of romance in Bangalore, then, a candle-lit dinner at a luxurious hotel is the ideal way. In this blog, you can find out the best candle light dinner place in Bangalore. To add glamour to your life, you can head to these hotels for a pampering meal, fine wine, and an abundance of fireworks. Candlelight dinner lights up your soul and fetches out the romantic side of you. For you, we have here compiled some stunning and romantic candlelight dinner date ideas in Bangalore. So, f you are visiting Garden City, make sure you certainly go on a candlelight dinner date for a memorable evening.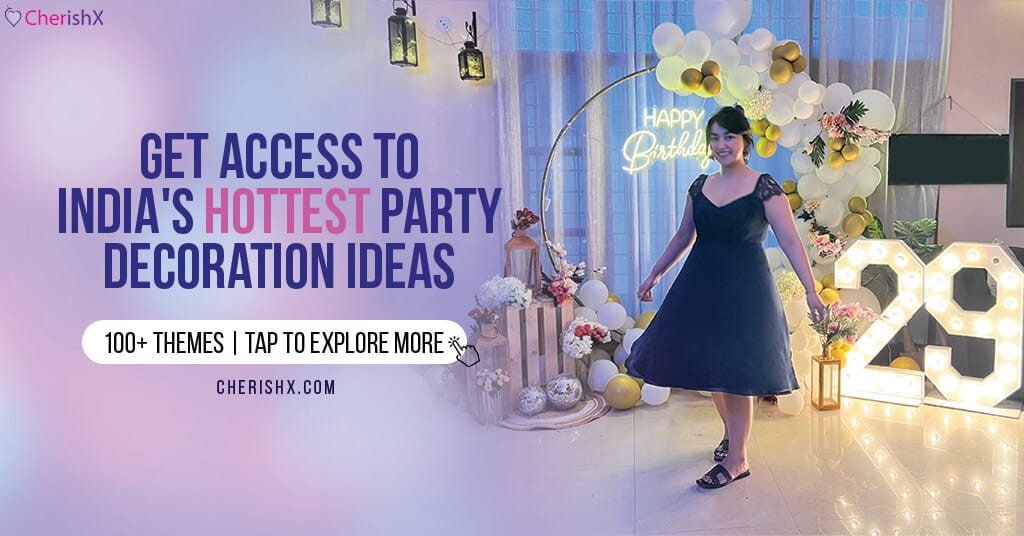 Plan The Best Candlelight Dinner In Bangalore
Whether you are exploring a romantic hotel in Bengaluru for a love-filled date or probing for a spot to celebrate your anniversary, it has to be simulated in style. Lifting up the notch this city has countless romantic hotels that create your outing truly amazing.
Take Romance to a New Level with a Candlelight Dinner Date
What do you consider the most romantic part of a dinner date? We believe it is always about soothing music, a comfortable ambiance, mouthwatering food, a well-stocked bar, and scented candlelights. So, if you are looking for candlelight dinner date ideas in Bangalore, look no further. Here is a checklist of romantic restaurants and hotels in Bangalore that deliver the finest candlelight dinner experience to you and your partner.
Exotic Poolside Candle Light Dinner By Hilton
Dine in with your partner, and create some magical moments with new memories. For that, grab the opportunity to take your partner to an exotic poolside candlelight dinner by Hilton in Bengaluru. With this package, get mocktails and a 4-course meal along with a personal butler. In the Manayata Tech Park, Nagawara, you will find bouquets and cakes to make your dinner a bit more premium.
Sky View Rooftop Date Ideas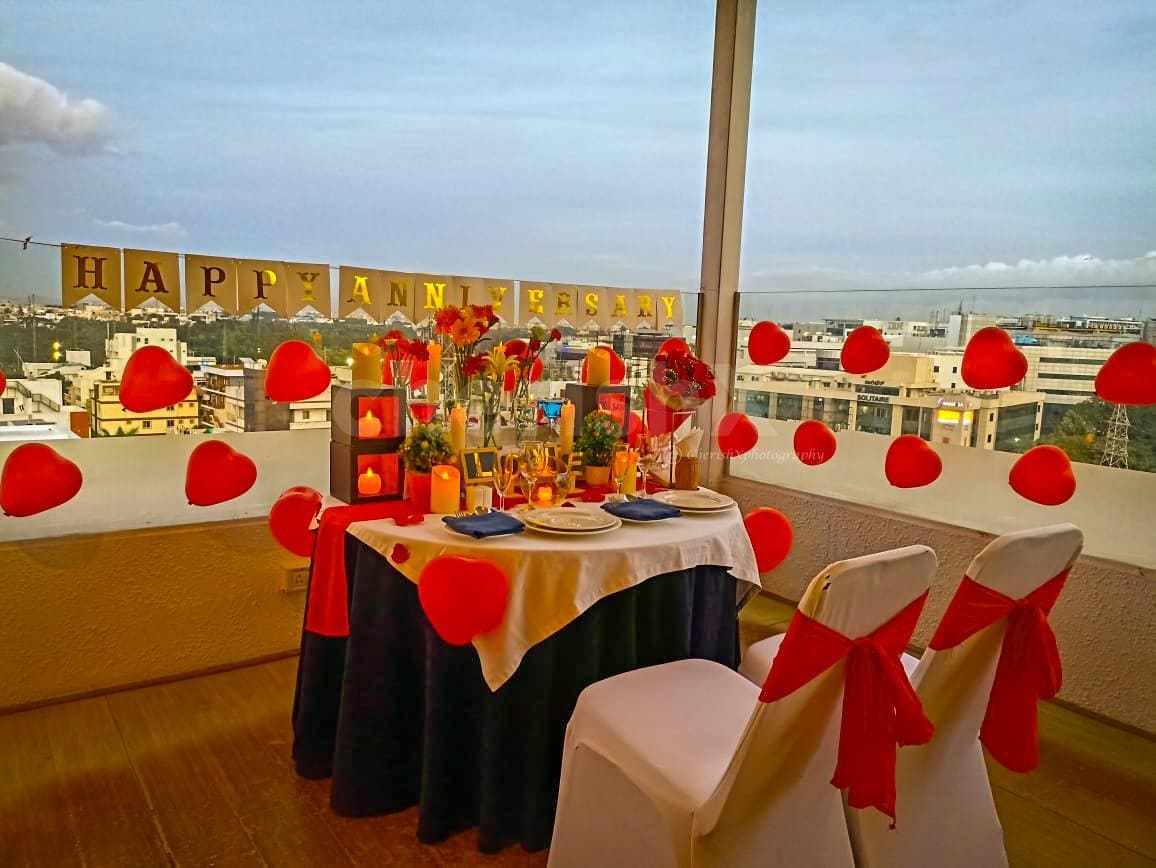 Looking for an enjoyable candlelight dinner hotel or a restaurant with a sky view? Well, Sky View romantic candlelight dinner in Civil Area, Bangalore is the precise place for you people. You will be amazed by its astonishing views and it is an immaculate place to spend time with your better half. And yes, the mouthwatering dishes make it ideal. Interestingly, you will get regional food served with a modern touch.
Private Outdoor Dinner at Park Hotel
Looking for a private outdoor candlelight dinner in Bangalore, we recommend Park Hotel on MG road Bangalore- as this will be the best surprise for your partner for a romantic private dining experience. The balloon decorations, rose petals, and candle decorations make your evening more romantic and memorable. Spend quality time with your companion while you're enjoying the drinks and 3-course food menu.
Luxurious and Fun Private movie Date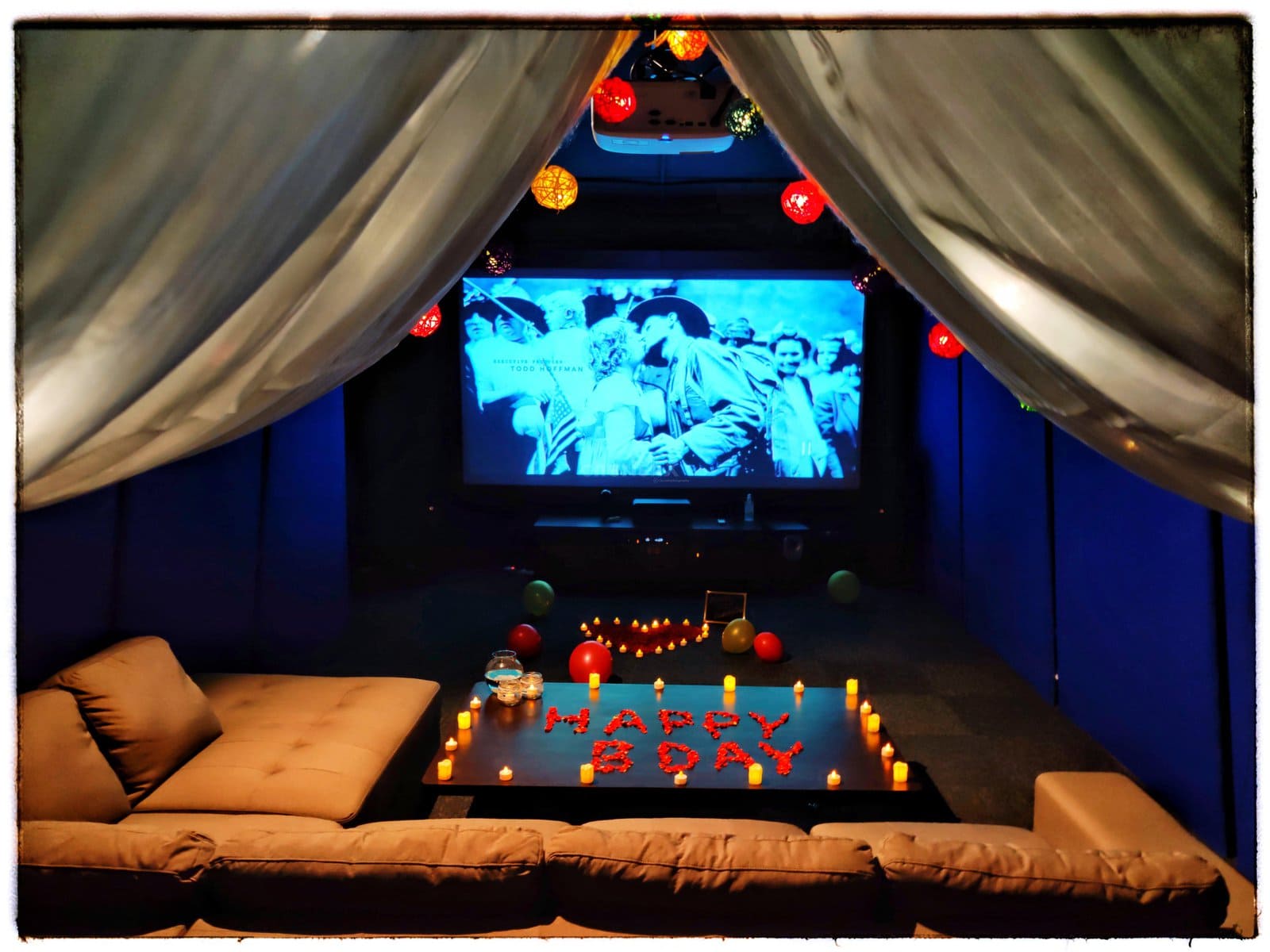 Want to watch a movie together? Can't able to find the proper place. We offer a blend that can make it comfortable for you. Make your dating night utterly amazing with a luxurious and fun private movie date. We recommend this package at HSR Layout Bangalore which includes a private dining room for your date night, as well as balloon decorations, rose petals, and candle decorations to make the date romantic and memorable. Enjoy an interrupted private movie screening with a box full of butterfly popcorn and cold drinks.
Don't Miss Out: Poolside Candlelight Dinner Experiences in Bangalore
Gazebo Candlelight Dinner – Perfect Date Ideas In Bangalore
With the most pleasing table decorated and reserved for you, this Gazebo candlelight dinner in Kodihalli, Bengaluru for couples is quintessential for a lovely evening. The bluish-dim lighting and candlelight setup pack the whole experience with lots of love. As you begin delighting your palate with the special 5-course meal, love, and appreciation will unfold graciously.
Open Air Garden Dining at Fortune Select Trinity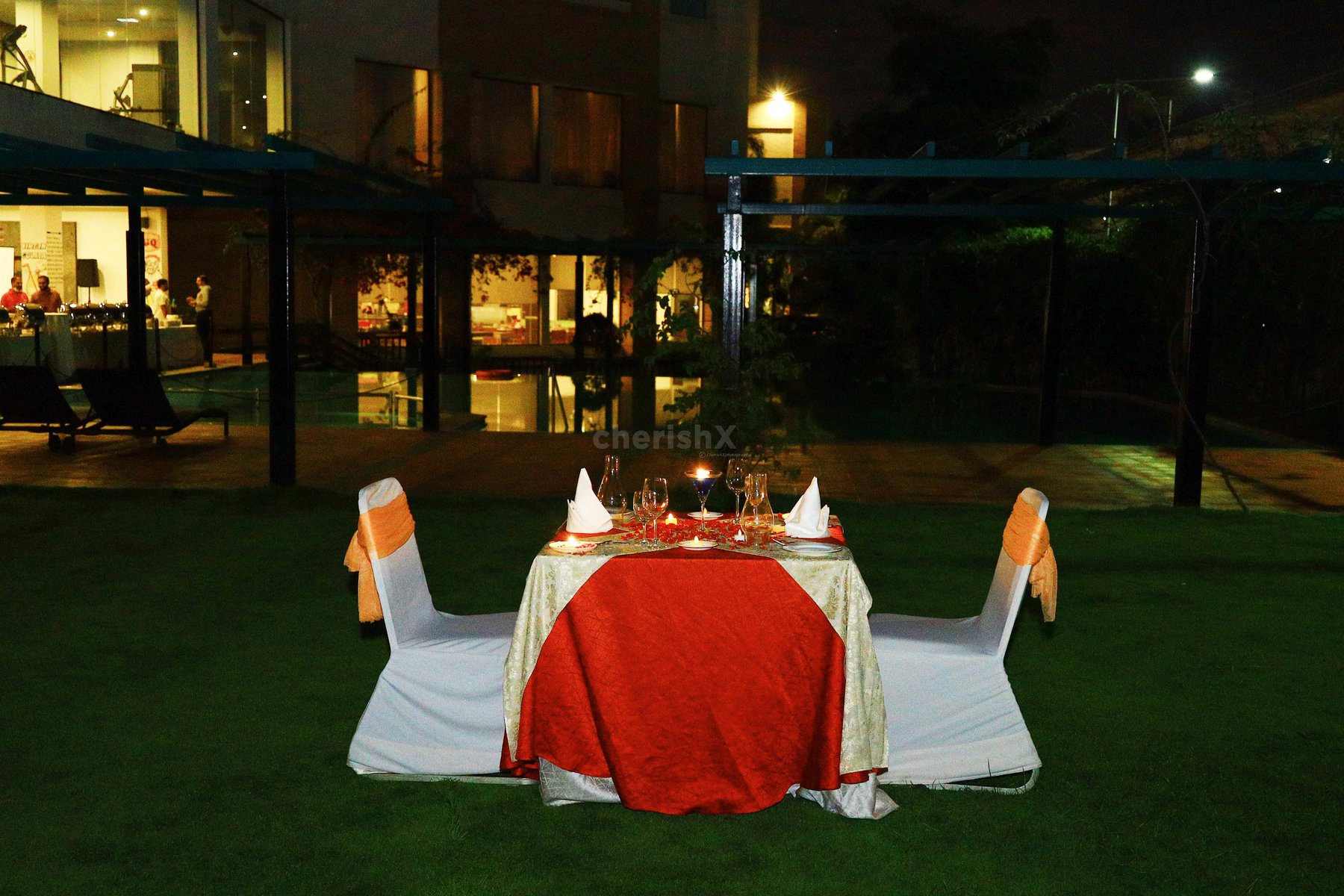 Open-air garden dining at Fortune Select Trinity in Whitefield, Bangalore is a special setup for a romantic candlelight dinner. It has an exotic match with nature, the greenery of the garden area forms a magnificent atmosphere and sets the tone of the occasion. With a 3-course meal served, welcome drinks, and soothing music you will meander through this pleasing journey of flavors! In addition, you can bring your kids as well to make it a family day out.
Vibrant Hawaiian Dining at Lono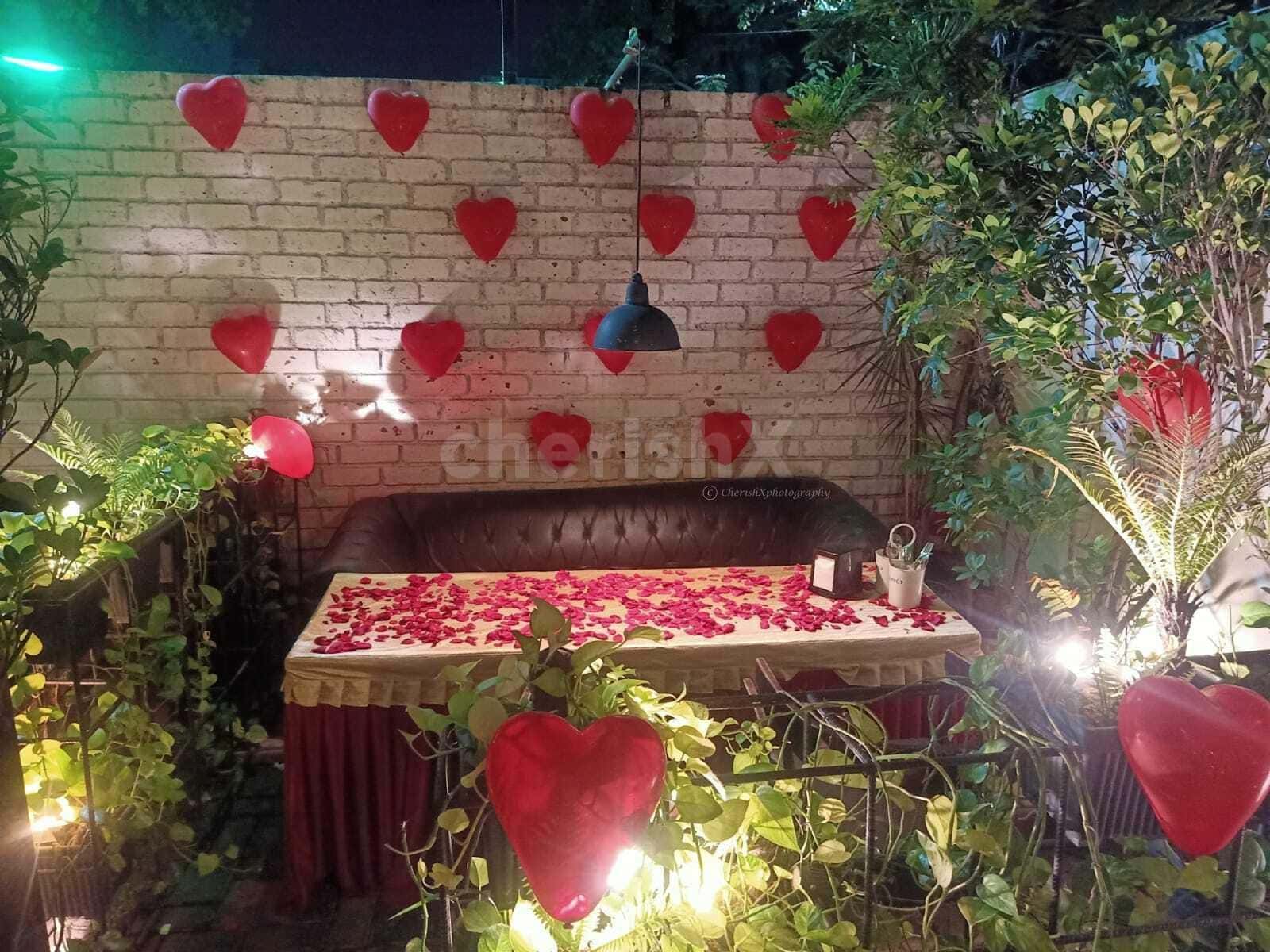 Are you stuck when organizing a surprise for your partner? Well, CherishX is offering you one of the top-notch vibrant Hawaiian dinings at Lono Indiranagar, Bangalore. Beautiful 5-Star property with amazing ambiance and mind-blowing hospitality serves you with welcome drinks, a 4-course North Indian cuisine, and a decorated table.
Don't Miss Out: Dinner Dates in 5-Star Hotels of Bangalore
Romantic Rooftop Dining
Enjoy the gorgeous views of our city while eating a mouthwatering meal with your loved one. Bangalore is a lovely city filled with beautiful people. Romantic Rooftop dining in Marathahalli, Bangalore is the best. With your favorite cuisine, food makes the experience a whole lot better.
Having your romantic candle light dinner in Bangalore on the rooftop implies that you can get a birds-eye picture of this stunning city.
Pleasing Outdoor Date Ideas In Bangalore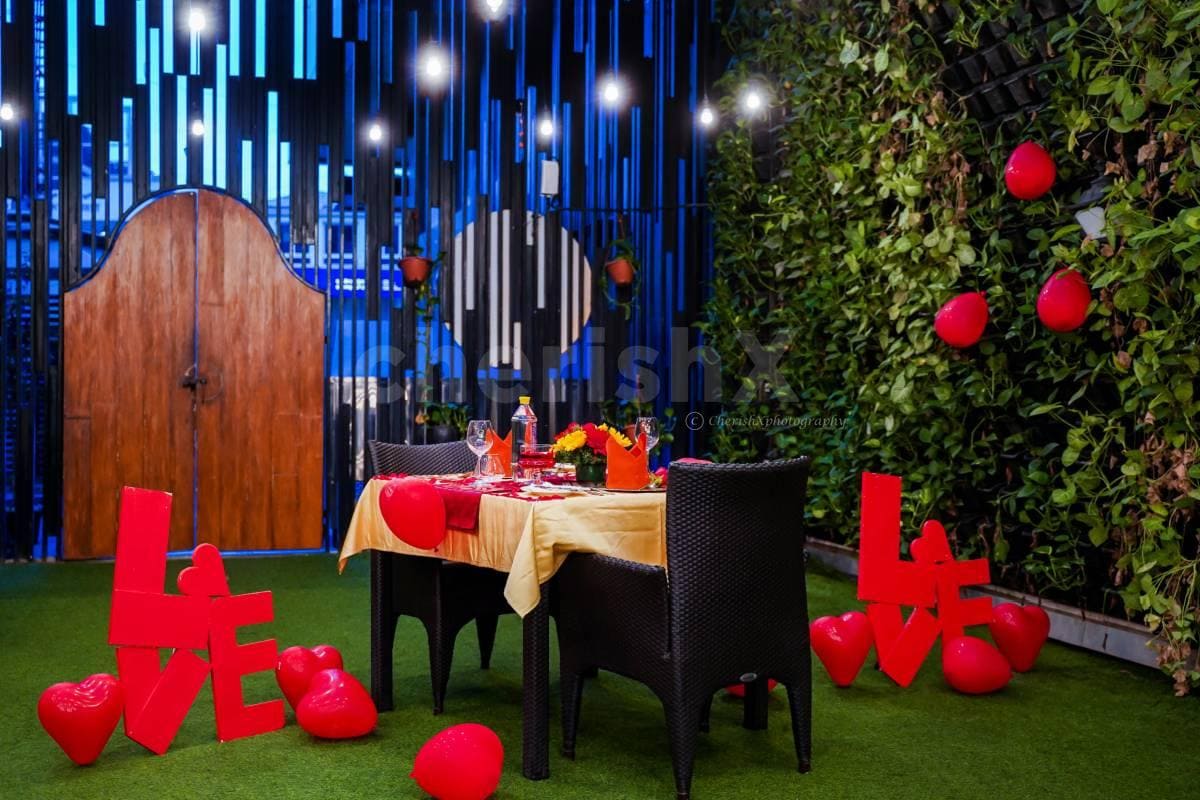 A Pleasing outdoor candlelight dinner in Vasanth Nagar, Bengaluru is well balanced with the table set in nature! It does raise the romantic quotient of the evening. Select your three courses of a meal from the multi-cuisine menu offered to you. While dedicated personnel is serving you the meal, you are tied to dwell in some mushy conversation with your spouse. With all the decorations in place, this experience refills your date night with fondness.
Sterling Arabian Unique Date Ideas Bangalore
If you want a supreme Arabian dining experience, we have Sterling Arabian dining in Kodihaalii, Bangalore. Plan the best candle light dinner in Bangalore. To make things even better some of our candlelight dinners, offer the best ambiance fit for you and your loved one, and enjoy your favorite meals. With welcome drinks and a 4-course menu, relish the semi-private table with breathtaking decorations.
Check out our comprehensive romantic candlelight dinner date ideas in Bangalore.
Why Should You Choose Our Candle Light Dinners in Bangalore?
The candlelight dinner date ideas we offer are at very good restaurants which have very scrumptious food. Moreover, the ambiance is very romantic as well, making it immaculate for a nice dinner date. Also, we have diverse types of candlelight dinners (poolside in Bangalore, rooftop, cabana, etc) so that you can select whichever one fits your mood.
You don't have to stress about the quality of the food, the staff in the restaurants are very courteous and will fulfill your every need. We are sure the above-mentioned top 10 candlelight dinner date ideas in Bangalore will make them more special. Ready to surprise your partner- quickly check on the CherishX website and have a look at the dining packages! So, plan the best candle light dinner in Bangalore.
FAQs
How to organize a candlelight supper in Bangalore?
Do you live in Bangalore or visited a beautiful city and wish to get away from the daily struggle to spend time with your partner? Don't worry. Team CherishX works hard to make sure that you don't miss out on these life-changing possibilities. We can assist with innumerable prospects of candlelight dinner date ideas in Bangalore. So, plan the best candle light dinner in Bangalore.
Who in Bangalore manages the most wonderful candlelit dinners?
Are you considering your choices for a candlelit dinner date for two in Bangalore like where to go and how to set things up? Just sit back and relax instead of going through the problem of planning. So, therefore, rest guaranteed that we are with you at every stage of the way. We take care of everything, all within affordable price ranges, commencing with comprehending your anticipations for the candlelit meal and finishing with excellent implementation.
What candlelight dinner entails in Bangalore?
Concentrating on the romance between two individuals, and spending time together without any interruptions is required. What matters most over a candlelight dinner date ideas are the discussions you have, the smile you share, and the unforgettable memories you make. Get all these delicious food, welcome drinks, and stunning table decorations.