You need to know these exciting ideas for 2nd birthday party at home. Get ready to celebrate your little one's 2nd birthday with a burst of excitement right at home! Hosting a birthday party at home offers the perfect opportunity to create an intimate and cosy atmosphere, ensuring that the kids are safe and sound while having a blast. If you have the space, why not make the most of it? We're here to share some fantastic ideas for party at home and make your home-based birthday celebration a memorable one.
We offer many ideas for birthday celebration at home. From wall decoration ideas for birthday party at home to ideas for party games, food ideas for birthday party at home, and more, we have got you covered. Our party ideas at home will make your kid's 2nd birthday party a memorable one! So, gear up and get ready to embark on this exciting journey of celebration right in the comfort of your own home.
The first step to planning a memorable birthday bash is choosing the right location within your home. Let's explore some options:
2nd Birthday Party Ideas At Home
Check out the most fun and epic 2nd birthday party ideas at home.
Choose The Right Location At Home
Hall Area of the House
Your home's hall area can be a fantastic venue for a 2nd birthday party. With its spacious layout, it provides plenty of room for activities and decorations. Plus, it's a central hub that ensures everyone can join in the fun without feeling cramped. You can arrange seating, play areas, and food stations in this versatile space.
Terrace
For those who love the idea of celebrating under the open sky, your terrace can be the perfect choice. Hosting the party here allows you to enjoy the fresh air and create a unique atmosphere. With the right decorations, your terrace can be transformed into a festive space that will leave a lasting impression on your guests.
Backyard
If you want to embrace an outdoor-oriented celebration, consider transforming your backyard into a magical party space. With imaginative decorations and well-planned seating arrangements, your backyard can become a playground filled with excitement and adventure. This setting is perfect for kids who love to explore and play outdoors.
2nd Birthday Decorations Ideas At Home
Themed birthday decorations are the magical touch that elevates any birthday party to the next level. They have the power to set the perfect mood and ignite a sense of wonder in the hearts of the little ones. What's even better is that themed birthday decorations infuse an extra dose of happiness and delight into birthday celebrations. And when those decorations revolve around your child's favourite characters or interests, it adds an extra layer of fun and charm to your kid's birthday party at home. You can get many decoration ideas for birthday party at home from our website. Explore these decorations ideas at home. From wall decoration ideas for birthday party at home to birthday balloon backdrops, you can arrange it all according to your preference and needs.
Minion Theme Decoration For 2nd Birthday
Transform your area into a minion themed decorations. Adorn the space with vibrant yellow and blue balloons, decorate the walls with playful Minion cutouts, and arrange the decoration with minion-sized foil balloons, and more.
Candyland Theme Decoration For 2nd Birthday At Home
Indulge your child's sweet tooth with a Candyland-themed party decorations. Use vibrant colours of balloons like pink, blue, and yellow to create a candy wonderland. Moreover, oversized candies, lollipop props, and candy cut-outs or foil balloons will make the space feel like a sugary dream come true. It is one of the trending theme for 2nd birthday party ideas at home.
Spider-Man Theme Birthday Decoration
For superhero enthusiasts, a Spider-Man theme is a web-slinging choice. Deck out the area in red and blue decor, add spider webs to the walls. Moreover, you can also put a Spider-Man flex or its cut-outs to make it look more cool. Little friends at the party will be really excited to see party amidst the Spider-Man decorations. Moreover, this is the perfect 2nd birthday party ideas for boy at home. Moreover, it's also one of the perfect 2nd birthday party ideas at home for boys.
Unicorn Theme Decoration Ideas for 2nd Birthday Party at Home
Unleash the magic with a unicorn-themed decorations for your little one's birthday party at home. Pastel colours, unicorn banners, and unicorn theme cut-outs will transport your guests to a fairytale wonderland where dreams come true.
Dinosaur Theme Decoration For 2nd Birthday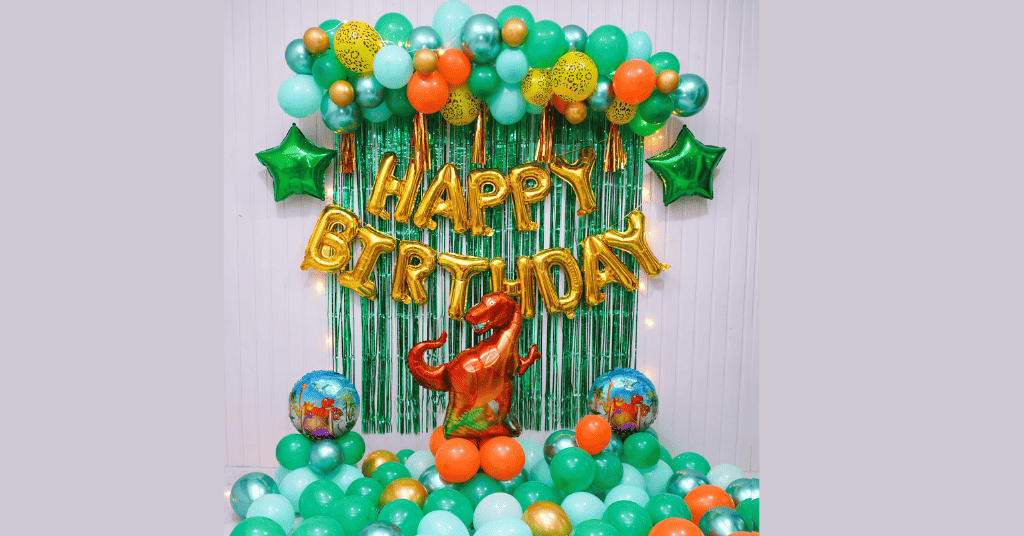 Take your little palaeontologists on a journey back in time with dinosaur theme party decorations. Use green and brown decorations, scatter dinosaur cutouts, dinosaur theme foil balloons, or adorn the area with frill curtains.
Jungle Theme Birthday Decorations
Transform your party space into a lush jungle with jungle-themed decorations. Incorporate greenery, animal prints, and plush stuffed animals to create a wild and adventurous setting. This is one of the best ideas for 2nd birthday party at home.
2nd Birthday Celebration Ideas At Home With Barbie Theme Decor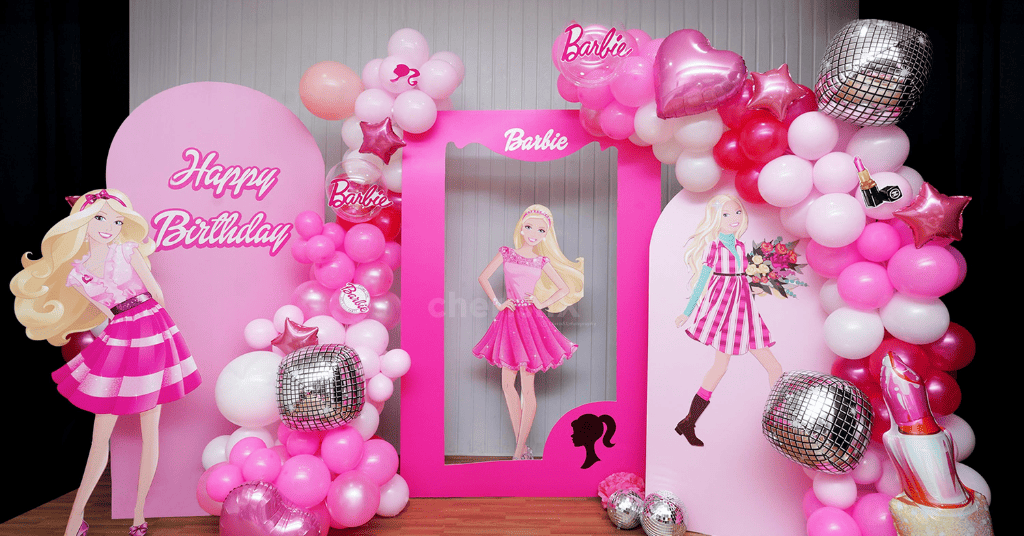 Consider a Barbie theme birthday party decorations for a touch of elegance and glamour. Think pink and chic with Barbie dolls as decor, pink balloons, and tiaras for the little guests. It's a stylish and sophisticated choice for your little fashionista. Also, this is one of the perfect 2nd birthday party ideas for girl at home. It's also one of the stunning 2nd birthday celebration ideas at home.
Birthday Art Activities – 2 Year Old Birthday Party Ideas At Home
Engaging kids in creative birthday art activities is a surefire way to make the party unforgettable. It's one of the perfect ideas for party at home. Set up an art station where they can unleash their inner artists. A kid's birthday is all about keeping them completely engaged in various activities or letting them open up, make new friends, and have a good time. Isn't it? You can arrange a section of your home and dedicate it to all art materials. So, here are some birthday art activities.
Painting/Sketching
Supply sketchbooks and coloured pencils, inspiring children to unleash their creativity and create their own works of art through the simple act of sketching.
Scribbling
Younger children can have a blast with scribbling, using crayons and blank sheets of paper.
Finger Painting
Arrange watercolours with washable paints and large sheets of paper. This messy but delightful activity will result in colourful and unique artwork. However, this is one of the best ideas for 2nd birthday party at home.
Food Ideas for Birthday Party at Home
Kids' energy levels can fluctuate, so having a snack station is essential. Make sure to keep more finger foods or items which don't mess up much. These are surely the best food ideas at home. Here are some kid-pleasing snack ideas to include:
French Fries
Indulge your young ones with our delectable crispy, golden French fries paired with a delightful array of dipping sauces, designed to enhance their dining pleasure. For active kids who prefer not to sit still while eating, our fries are the ideal choice. They're the quintessential finger food that allows them to munch and move, making mealtime a dynamic and enjoyable experience.
Pasta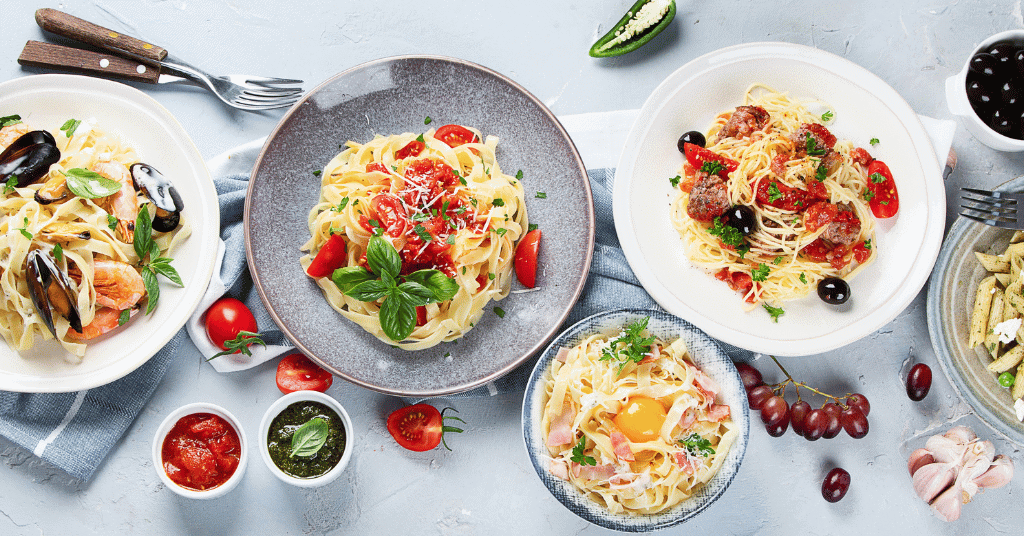 Craft a pasta feast adorned with an assortment of sauces and toppings, resulting in a tantalizing meal guaranteed to satiate everyone's appetite. If you're in search of a scrumptious, wholesome birthday meal that will delight kids and leave them feeling satisfied, then this is the choice to make.
Mini Pizzas
Instead of serving large pizzas, consider preparing mini pizzas tailored specifically for the kids. These mini delights can be topped with a variety of colourful veggies and a generous amount of gooey cheese, ensuring that they are the perfect size and taste for your young guests to enjoy.
Cupcakes
Personalize cupcakes with colourful frosting and sprinkles. They're easy to eat and perfect for a birthday celebration. Add a personal touch to the celebration by customizing cupcakes with vibrant frosting and an array of sprinkles. Not only are they visually appealing, but these cupcakes are also incredibly convenient for little hands to enjoy, making them the ideal treat for a birthday celebration.
Arrange A Dance Party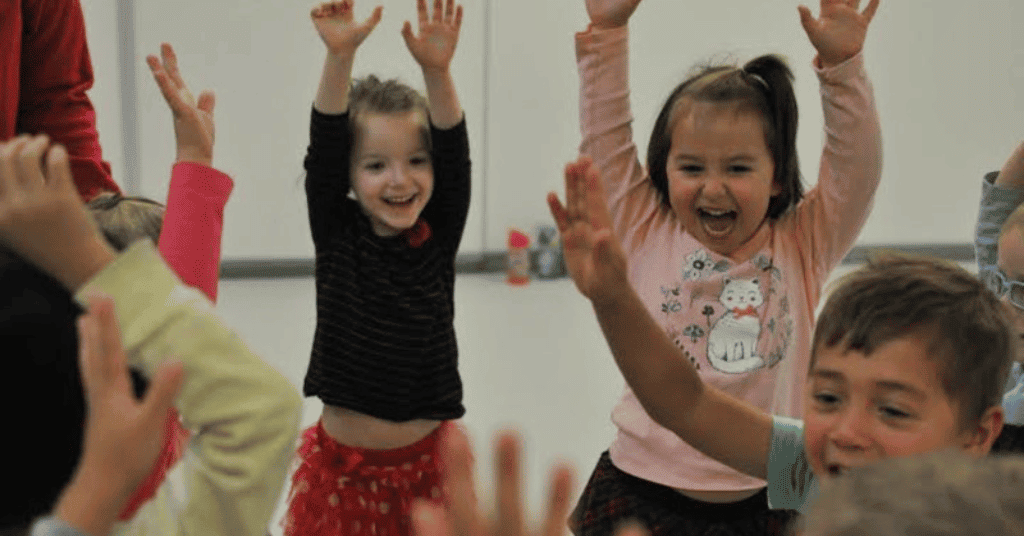 Create a dance party corner to keep the energy up and the kids entertained. Select age-appropriate and lively kids' birthday party songs that will get everyone grooving. You can even organize simple dance games or contests for added excitement. Don't forget to capture these adorable moments on video to cherish for years to come! This is one of the most happening 2nd birthday party ideas at home. Including dance is one of the ideas for 2nd birthday party where kids will completely enjoy themselves.
Suggested Read: The Most Fun-Filled Activities & Entertainment Ideas for Kid's Birthday Party in 2023
Entertainment Activities for 2nd Birthday Party Ideas
Hiring entertainers or organizing engaging entertainment activities for a kid's birthday party can truly be the highlight. When you're planning a birthday celebration in your backyard or garden area, incorporating entertaining activities for the kids can infuse an extra dose of joy and charm into your child's special day. Moreover, these birthday activities have the remarkable ability to keep the little ones thoroughly delighted, ensuring that their happiness knows no bounds. So, whether it's a magician, a clown, or a variety of interactive birthday party games, the addition of entertainment activities can transform an ordinary party into an extraordinary and memorable event that your child and their friends will cherish for years to come. Consider these artists to keep kids entertained. It's one of the most exciting ideas for 2nd birthday party at home. These are one of the best 2nd birthday party ideas for them to enjoy at a birthday party.
Magic Show for Kid's Birthday Party
A magician can captivate and enchant the young audience with a spellbinding performance. Their sleight of hand and mystical tricks are bound to leave the kids wide-eyed with wonder and amazement. These enchanting activities will not only bring immense joy but also create unforgettable memories for the little ones. A magic show truly has the power to make kids believe in the extraordinary and fill their hearts with happiness, making it an enchanting addition to any birthday celebration. It's one of the best ideas for 2nd birthday party ideas at home.
Balloon Modeler
A skilled balloon artist can craft intricate balloon sculptures and adorable balloon animals, leaving the kids with delightful and cherished keepsakes to remember the special day. These colourful creations add an extra layer of joy and whimsy to the celebration, making it an enchanting experience for children to treasure. So, book a balloon modeler for your kid's birthday party at home as it's one of the most trending activities for 2nd birthday party ideas at home.
Face Tattoo Artists
Indeed, temporary face tattoo artists can bring an extra touch of coolness and color to the party. Their skillful hands can adorn the kids with an array of stylish and vibrant designs, allowing each child to proudly show off their unique creations. These temporary tattoos not only add an element of fun and self-expression but also serve as fantastic party favors that youngsters can proudly display long after the festivities have ended. It's a fantastic way to make every child feel special and fashionable at the celebration, creating a memorable experience for all. It's one of the most fun activities for 2nd birthday party ideas at home
Trampoline With Small Balls
If you have the space, setting up a trampoline can provide endless bouncing fun for the little ones, ensuring they have a blast while staying active. Also, you don't need to buy a trampoline for a single day at your kid's birthday party, but you can hire it for a day for the little ones.
Suggested Read: Top 16 Kids' Birthday Celebration Places in Delhi – 2023
Themed Fondant Birthday Cakes
No birthday party is complete without a show-stopping-themed fondant cake that matches the theme. Also, kids only love cakes because it's sweet and they look enticing to them because of various shapes and fondants and when the cake is all about their favourite cartoon character or anything they love. Here are some cake ideas to consider for your kid's birthday party at home.
Minion Fondant Cake
A delightful cake adorned with edible Minion characters, bringing the mischievous charm of these lovable yellow creatures right to your child's birthday celebration. Whether your little one is turning two or twenty, a Minion cake is a surefire way to add an extra dose of joy and laughter to the occasion.
Candyland Theme Cake For Kid's Birthday Party At Home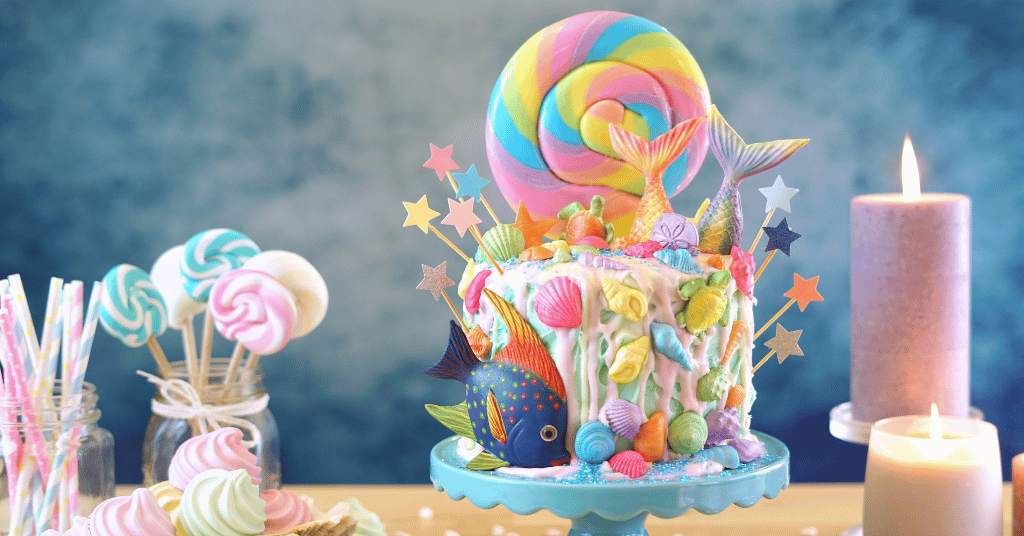 Imagine a cake adorned with vibrant, edible candies, lollipops, and gumdrops. Each bite is a symphony of flavours, from the rich layers to the sweet surprises hidden within. This cake isn't just a dessert; it's a magical portal that transports you and your guests to the enchanting world of Candyland.
Spider-Man Theme Cake For Kid's Birthday Celebration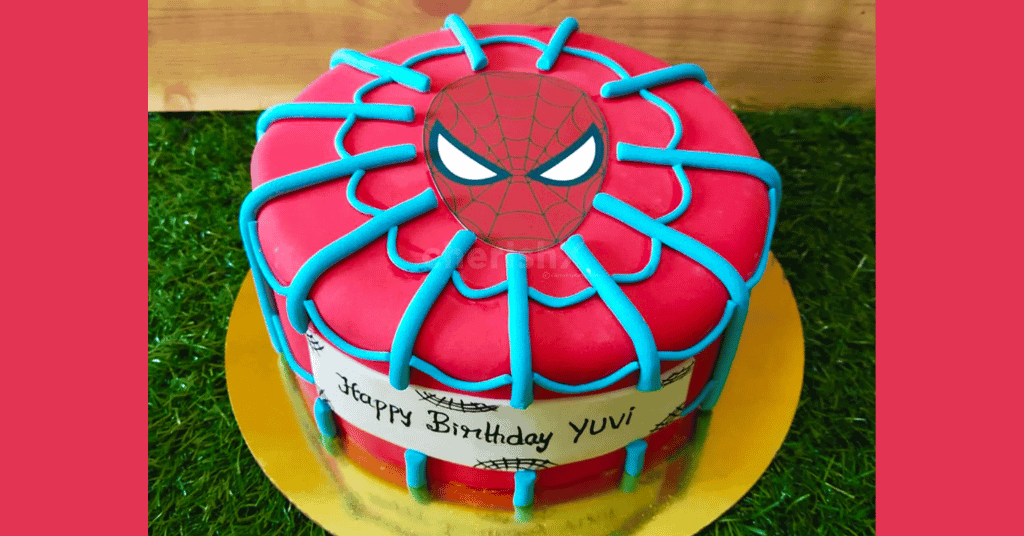 A cake that embodies the spirit of the iconic wall-crawler, adorned with edible Spidey symbols and vibrant red and blue colours. It's not just a dessert; it's a tribute to the hero who swings from skyscrapers, protecting the city from villains. Moreover, a Spider-Man theme cake adds an extra layer of excitement to your celebration. It's a slice of superhero action that both kids and adults will love.
Jungle Theme Fondant Cake For Kids Birthday Party
Imagine a cake adorned with meticulously crafted edible jungle creatures like lions, tigers, and giraffes, surrounded by lush fondant foliage. It's a masterpiece that celebrates the vibrant and diverse world of the jungle. Whether you're celebrating a child's birthday, a baby shower, or an adventurous milestone, a Jungle Theme Fondant Cake adds a touch of excitement to your event. It captures the essence of nature's beauty and the thrill of exploring the uncharted territories of the jungle.
Dinosaur Theme Cake For Kid's Birthday Party
Roar into your celebration with a Dinosaur Theme Cake that takes you on a journey back in time to the age of colossal creatures and prehistoric wonders. This cake isn't just a dessert; it's a paleontological adventure waiting to be uncovered.
Barbie Theme Fondant Cake
Elevate your celebration with a Barbie Theme Cake that captures the elegance, beauty, and charm of the iconic doll. This cake isn't just dessert; it's a taste of the enchanting world of Barbie. Imagine a cake adorned with edible Barbie doll figurines dressed in exquisite gowns, complete with intricate details. It's not just a confection; it's a tribute to the timeless appeal of Barbie, a symbol of grace and fashion.
Return Gifts
Sending little guests home with thoughtful return gifts is a delightful way to express your gratitude for the children's presence. Plus, children adore gifts, so if you prepare small treats for them and distribute them at the end of the party, their excitement and delight are guaranteed! You can consider the options below:
Sketch Box
Encourage creativity with sketchbooks, coloured pencils, and erasers in a charming sketch box. It comes with various sketch pens, crayons and watercolours. It's a perfect set for little ones to explore their fine motor skills.
Vibrant Story Books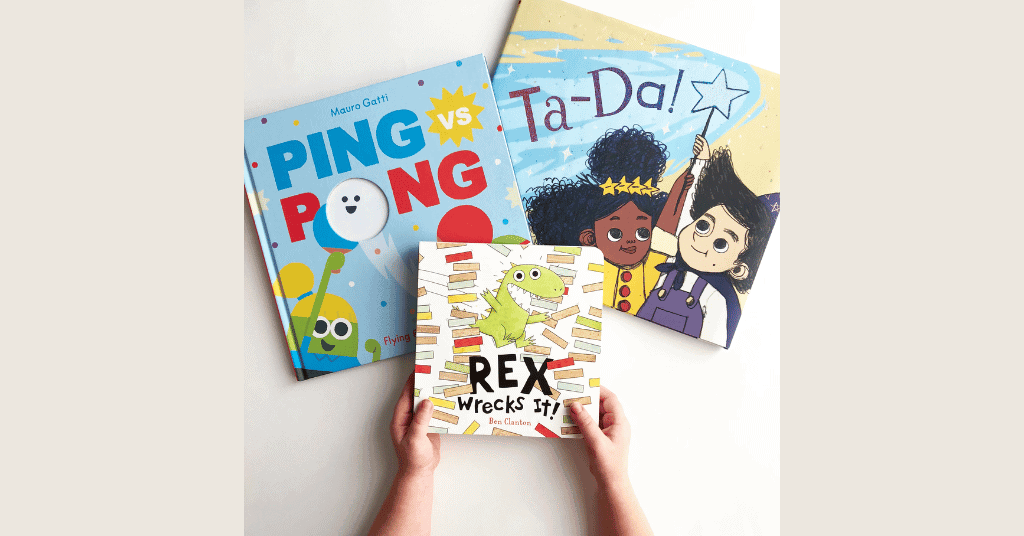 "Share the joy of reading by giving age-appropriate books that will ignite young imaginations. Opt for books with vibrant images, as two-year-olds may not read yet but are captivated by pictures. If their parents help them explore these books, it becomes one of the most cherished return gifts for kids.
Magnetic Drawing Board
For a mess-free creative toy option, consider the magnetic drawing board. Unlike traditional sketch boxes that can lead to artistic messes (which are perfectly okay too!), this magnetic board offers a cleaner, hassle-free experience. Kids can draw and erase effortlessly while exploring new shapes, numbers, and alphabets. It's not only child-friendly but also makes it easier for parents to engage and educate their little ones with ease.
Fun Play-Doh
When it comes to choosing the perfect return gift for kids, Fun Play-Doh stands out as an exceptional choice. It's not just a gift; it's an opportunity for kids to embark on a creative journey filled with imagination and endless possibilities. Play-Doh has been a beloved classic for generations, and its timeless appeal continues to captivate young hearts. This malleable modelling compound allows kids to shape, mould, and create to their heart's content. From making colourful creatures to crafting miniature worlds, Play-Doh empowers kids to express themselves in unique and exciting ways.
Sipper Bottles
Looking for a practical and thoughtful return gift for kids? Consider sipper bottles! These versatile and vibrant bottles are not just hydration essentials; they're a great way to keep the little ones refreshed and hydrated throughout their busy days. Sipper bottles come in an array of colours and designs, making them an attractive and personalized gift option. Whether adorned with playful cartoons or vibrant patterns, they are sure to catch the kids' attention and become their favourite drinking companions.
Animal Puzzle Set
When searching for a delightful and engaging return gift for kids, look no further than the Animal Puzzle Set. This captivating gift is not just a source of entertainment but also a gateway to learning and creativity. Each puzzle piece represents different animals, marine mammals, and birds. From majestic lions to graceful dolphins and colourful parrots. As children piece together these intricate puzzles, they embark on a journey through the animal kingdom. It's a fantastic opportunity for them to discover new species and encourages imaginative play. Kids can create stories about the animals, learn interesting facts, and even mimic their unique sounds. It's an educational adventure that fosters both cognitive and social development.
Suggested Read: 21+ List Of Birthday Party Games for 10 Year Olds – 2023
Conclusion
Hosting your child's 2nd birthday party at home offers a world of exciting possibilities. It's a chance to create a warm and intimate atmosphere where safety and fun go hand in hand. We've covered a plethora of fantastic ideas for 2nd birthday party at home and making your celebration truly memorable. Moreover, These are all multiple Ideas for 2nd Birthday Party at Home and you can opt for different things as per your needs and preferences to host a successful birthday celebration.
FAQs
How to Plan a 2-Year-Old Birthday Party at Home?
– Choose a simple theme: Pick a birthday decoration theme your child loves.
– Invite close family: Keep the guest list small to avoid overwhelming the child.
– Plan kid-friendly snacks: Finger foods and cake are ideal for little ones.
– Simple activities: Set up a play area with toys or hire party entertainers.
How to Make a Unique Birthday Party?
– Personalize the theme: Tailor it to your child's interests, even if it's not trendy.
– Creative invitations: Craft unique invites or send digital ones with a personal touch.
– Unique activities: Consider art activities, and hire party entertainers.
– Customized favors: Give out personalized party favors to guests.
– Unconventional cake: Opt for a unique cake design or flavor.
How to Do a Simple Birthday Party?
– Guest list: Invite a small group of close friends and family.
– Minimal decorations: Keep decor simple with balloons and a banner.
– DIY snacks: Make easy-to-prepare snacks like sandwiches, chips, and fruit.
– Simple games: Stick to classic games like musical chairs or a treasure hunt.
– No-frills cake: Bake or buy a basic cake, or even cupcakes.
– Relaxed schedule: Keep the party short and avoid overloading with activities.