Want to know the Best Hug Day Gifts for your girlfriend? Well, you have landed on the right article!
Valentine's week is getting closer day by day. Every couple is planning to celebrate it in a different way this year. Valentine's celebration only becomes fun when you celebrate each and every day of the week. So, what have you planned this year?
Hug day is one of the special days of Valentine's week. On this day, you ought to hug your loved one and appreciate their love and support. You should also make it special for your girlfriend. On this day, you should make her feel special and cherished.
Getting your girlfriend a gift on this hug day may seem a bit confusing. This is why to make it easy, here are mentioned 7 best hug day gifts that will make your girlfriend fall in love with you all over again!
Hugs And Kisses Bucket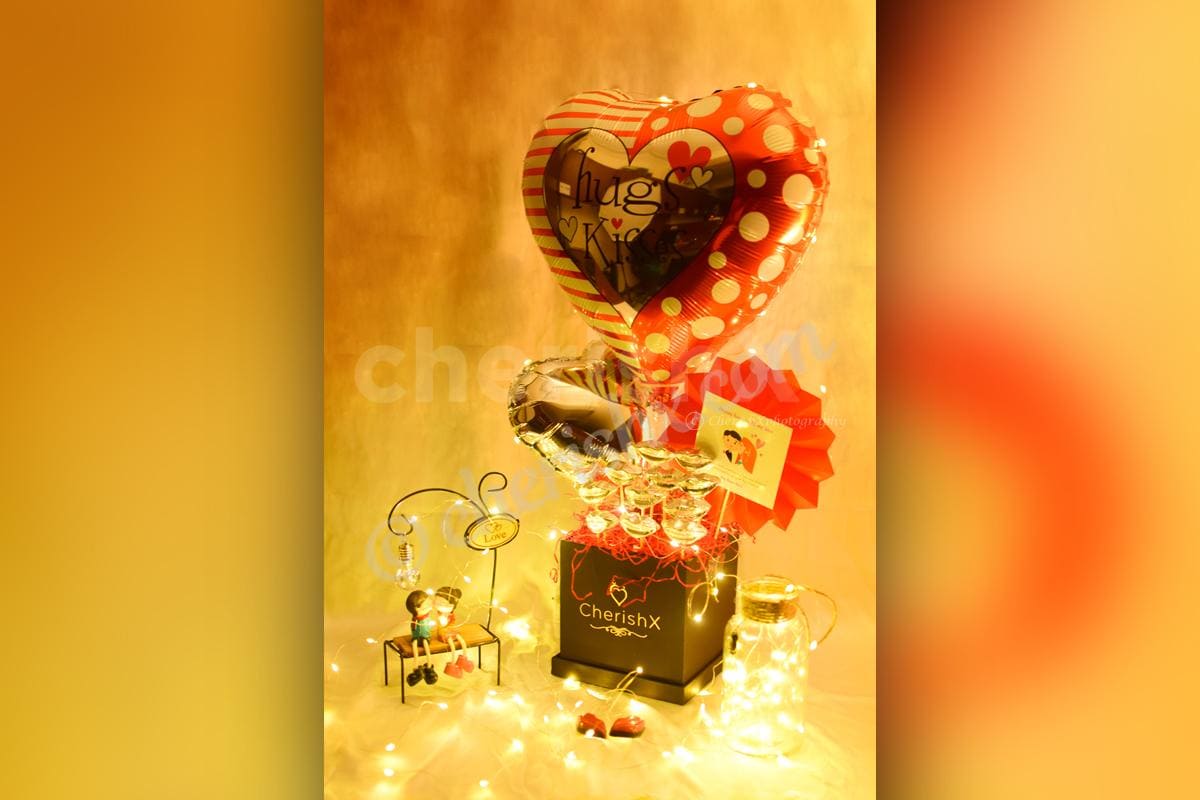 Hugs and Kisses Bucket offered by CherishX is one of the most adorable gifts for her. This delightful bucket will definitely make your girlfriend overwhelmed with affection. This Hugs and Kisses Bucket is full of chocolates and foil balloons. It will melt your girlfriend's hearts within minutes. It also contains one message for her. So, wish her a Happy Hug Day by gifting her this beautiful Hugs and Kisses Bucket!
Teddy Bucket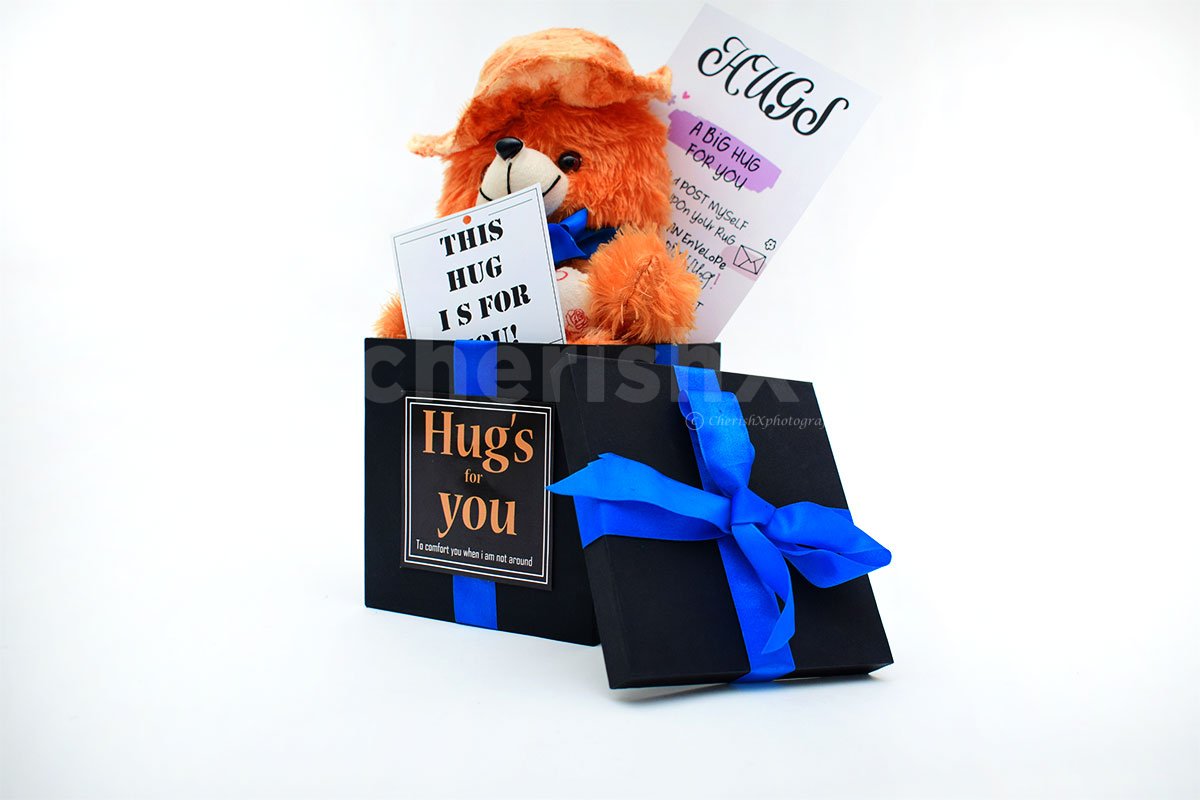 The best way to celebrate the Hug Day is to give your partner a big warm hug. Sometimes it's hard to do this especially when you're far away from each other. But don't worry, this teddy bucket will take all your worries away. You can gift your girlfriend this cute bucket with a teddy so that whenever she misses you, she can get a warm hug from the fluffy teddy. This one of the cutest gift to give to your girlfriend. This will be lovable and a surprising gift for her. She can easily cuddle with it or rest her head on it!
Hug Me Balloon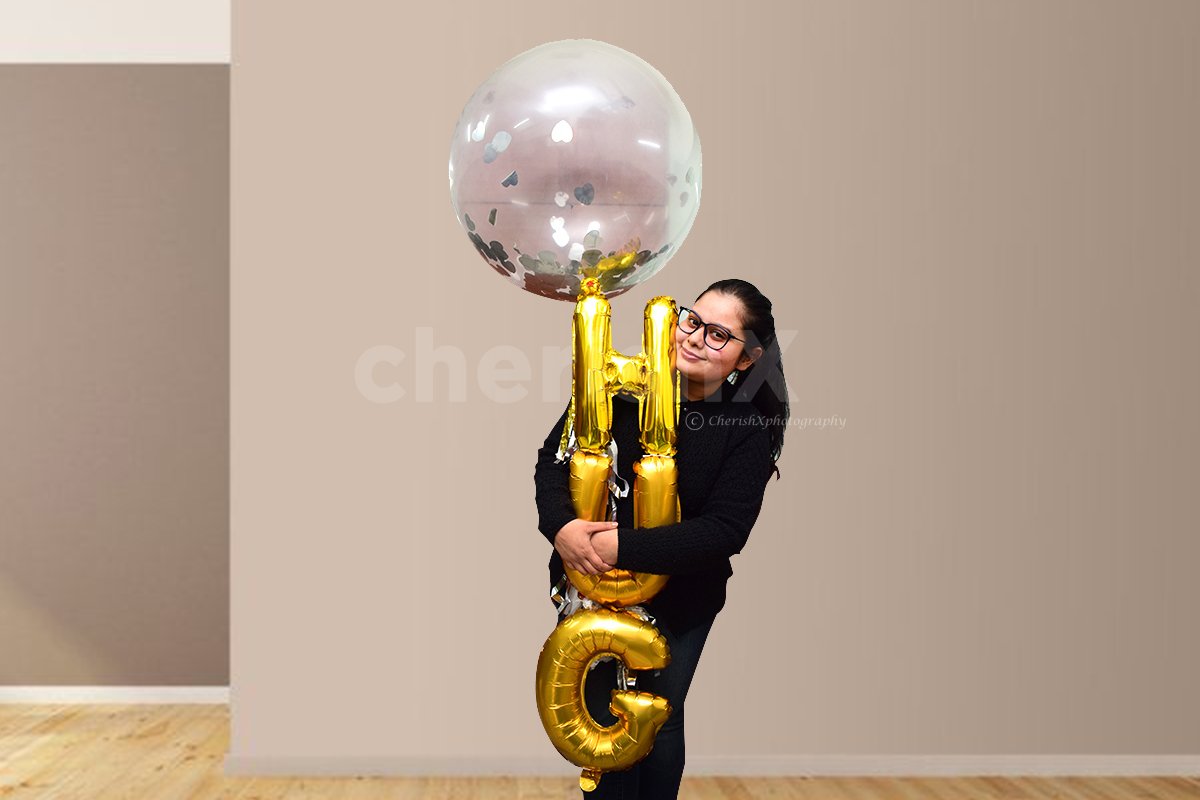 If you want to send a warm hug to your girlfriend, you can choose to gift her this Hug Me Balloon. This Hug Me Balloon contains one transparent balloon with confettis and Foil Balloon in letters "HUG". This cute gift will make your girlfriend happy. These balloons will remind her of you and the love you've sent. Shower your love this Hug Day with this adorable gift!
Heart Collage Photo Frame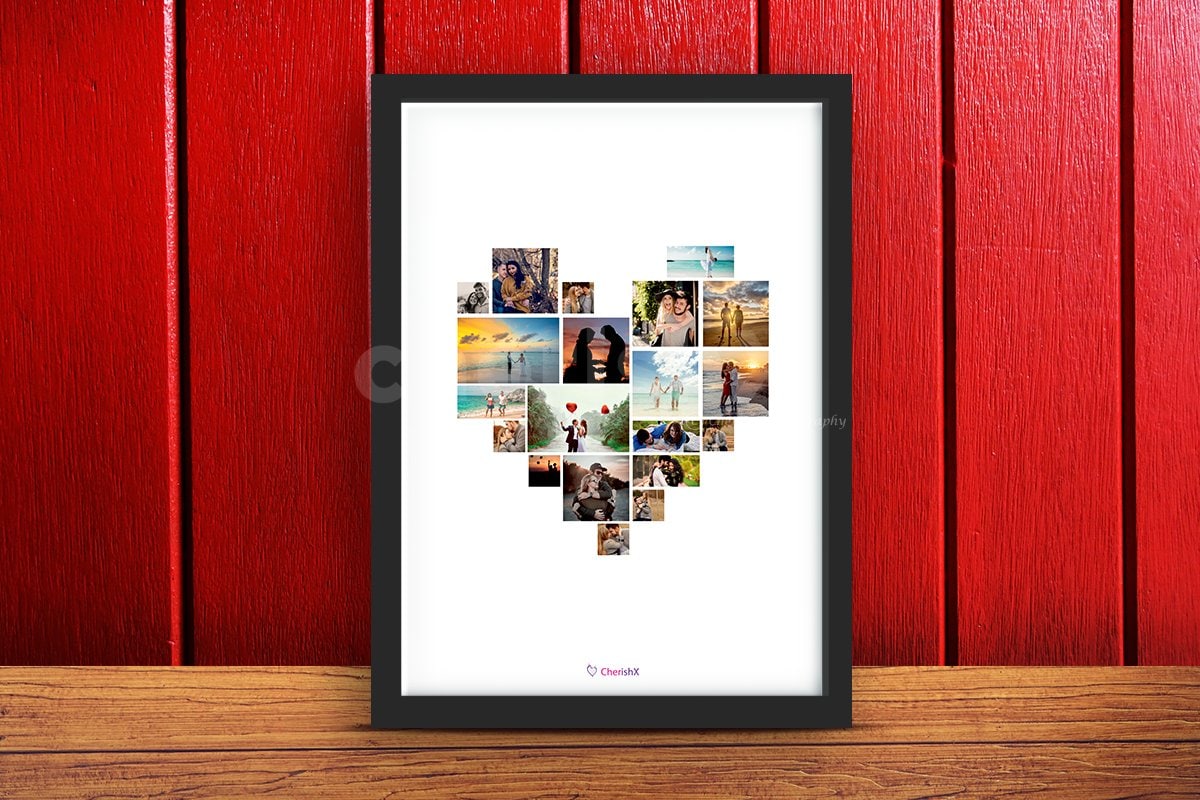 To remind her of your beautiful days, you can gift your girlfriend this stylish Heart Collage Photo Frame. She will be overwhelmed with memories of you and her together. It's a great way to celebrate how long you've been together. You can relive your best moments with each other. Gifting this beautiful Heart Collage photo frame is a great way to celebrate love with her! This Photo frame will be filled with the photos you choose. So, make sure to choose the best ones!
Hug Day Bucket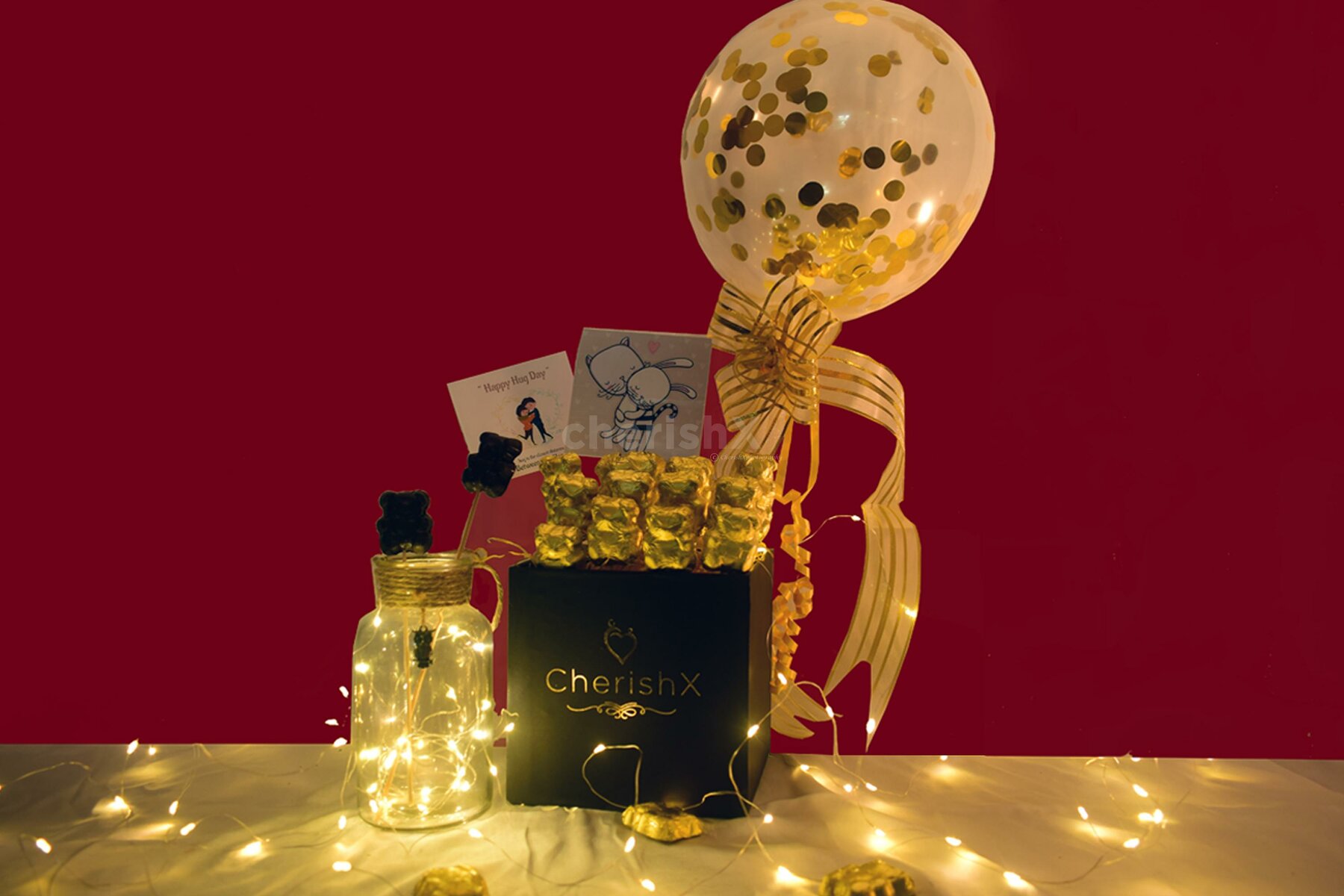 Wish your Valentine a Happy Hug Day by gifting her this fascinating Hug Day Bucket. This bucket full of Heart-shaped and lip-shaped chocolates will make her day. This charming bucket gives the feels of celebration and love. You can gift her this and let her know how much you love her. The bucket also contains a hug day message for your loved one! This can be one of the best ways to make her feel extra-special on this day!
Candlelight Dinner Surprise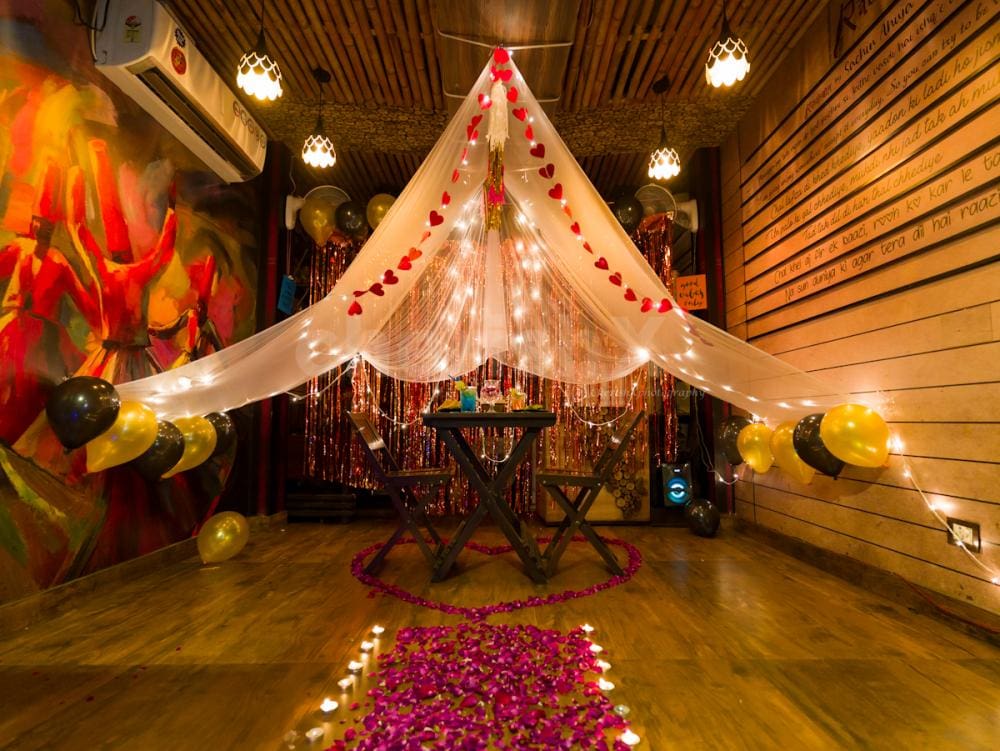 Preparing a Valentine's candlelight dinner surprise may make her feel the most special girl in the world. You can take the Hug Day Celebration to another level by arranging a beautiful candlelight dinner date. You can choose to go for Rooftop Special Dinner, Open-air dining, or Taj Vivanta Valentine's Dinner. There are so many options that you can go for at CherishX!
Room Decoration Surprise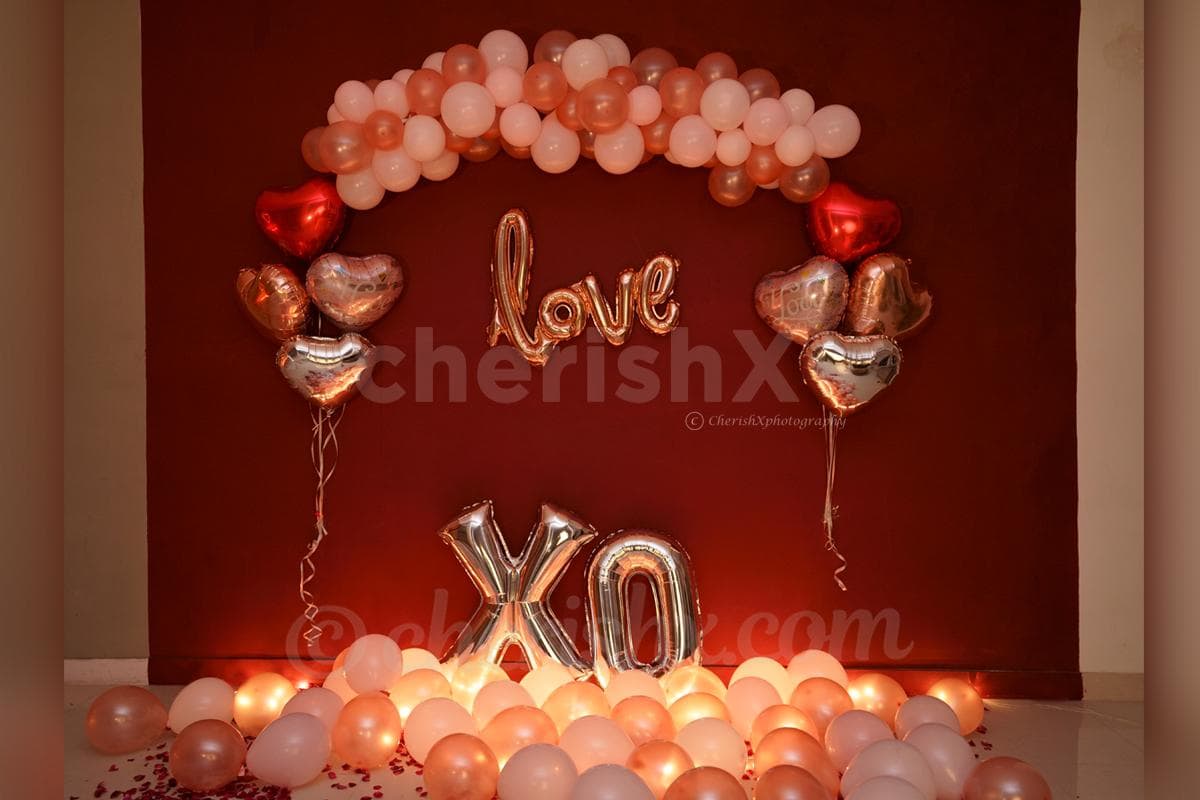 Wish your girlfriend a Happy Hug Day by decorating your room in a very special way. Choose a decoration that your girlfriend would love. For instance, you can go for Be Mine Decor, Rose Gold Love XO Decor, Happy Valentine's Love Decor, or Romantic Red Love XO Decor. These will make your girlfriend feel special and loved. So, try these amazing room decorations to celebrate love this Valentine's!
Movie Date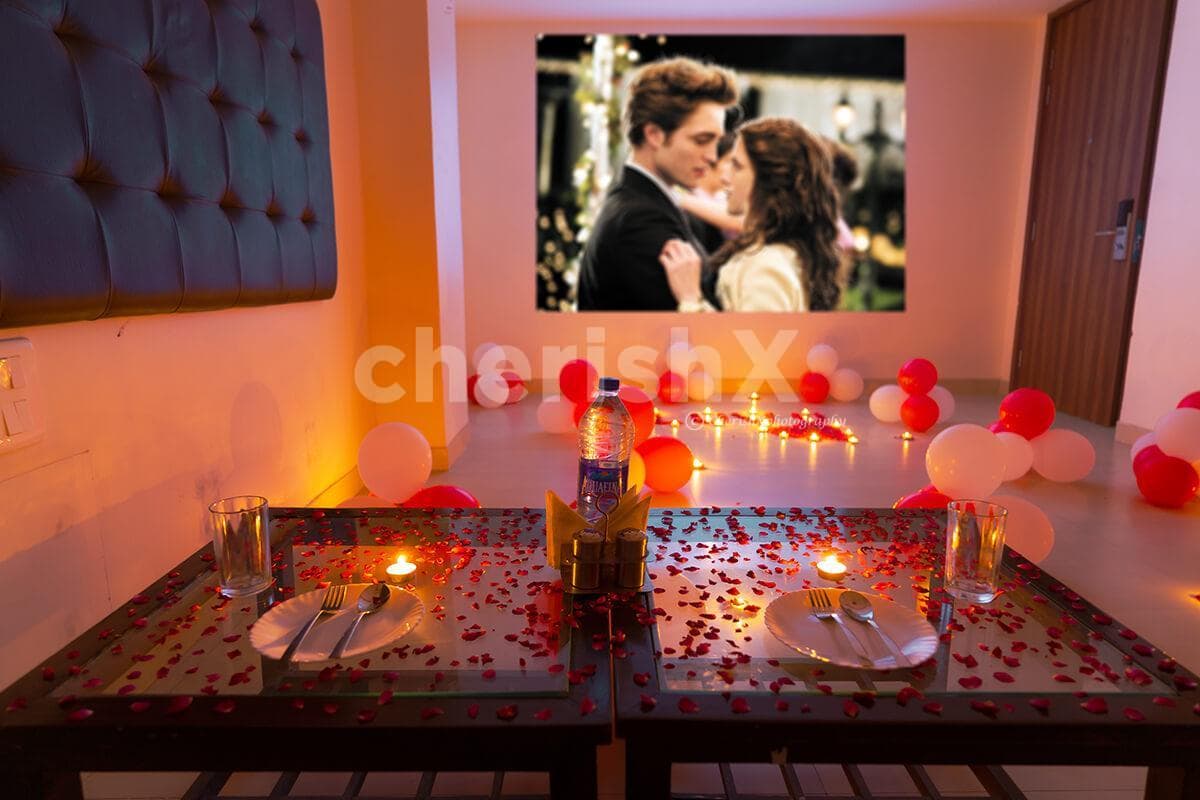 If you want to wish your girlfriend in a very different yet romantic way then planning a movie date would be the best. Choose one of the movies that your girlfriend loves and watch it together with her. Arrange a beautiful movie date and let her feel special on this lovely day.
You can choose to plan it with CherishX by going for some amazing experiences such as Valentines dinner & movie, Private Movie Date at Cinepolis, or Valentine's Special Private Movie Dinner Date.
Teddy Surprise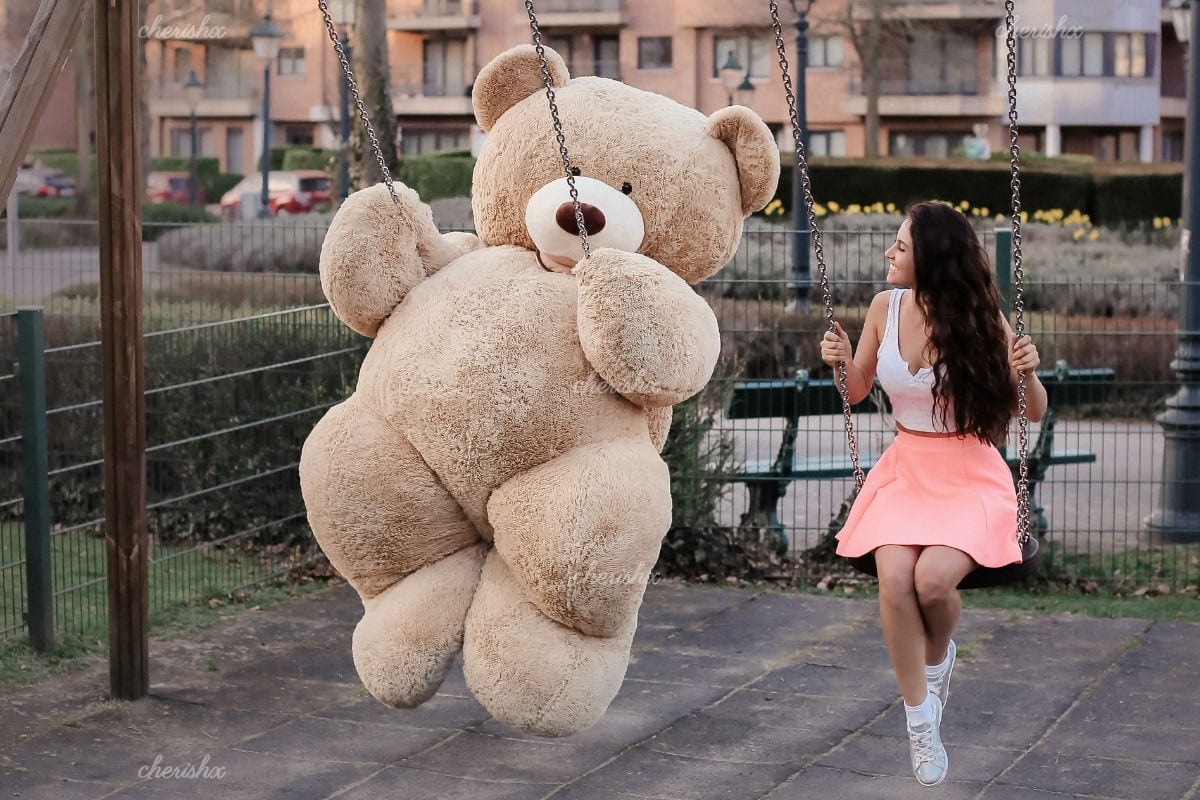 Gifting a Teddy to your girlfriend might make her extremely happy. This is because she can always hug a teddy when you're not there. She can cuddle with it and have a happy time. Teddies are adorable gifts to give. This huge fluffy teddy surprise will make her forget everything else. You can get it delivered right at her home. This can be a great way to wish her a Happy Hug Day!
Make your girlfriend fall in love with you all over again with these amazingly beautiful gifts. Wish her a Happy Hug Day by gifting her adorable gifts. Let her embrace the love and affection coming from you! Make her feel much more special this Valentine's Week!
I hope you liked our article on Best Hug Day Gifts for your girlfriend, if you have any comments or suggestions do share them in the comments below.