Dining in the same, usual restaurant setting can be boring. After all romantic candlelight dinners for couples is an important part of their relationship. It helps to bring them closer and reignite that missing spark. However, you can add a bit of spice and elevate your candlelight dining experience and make it more fun and interesting through themed romantic dinners.
So, here are the 5 best themed romantic candlelight dinners in Delhi NCR that are unique and can make your dining experience the most unforgettable thing ever! 
This one is perfect for those who are looking for a truly intimate and private candlelight dinner experience in a secluded forest, away from the world. It's set deep in a dense forest, on a rustic and dimly lit treehouse. Leading up to the treehouse is a staircase that is decorated with candles. (Sounds like a scene straight out of a fairytale, right?) Not only that, the inside of the treehouse is warm and has cozy seating where you can enjoy great food and create amazing moments with your partner. You can also have a live performance by a guitarist.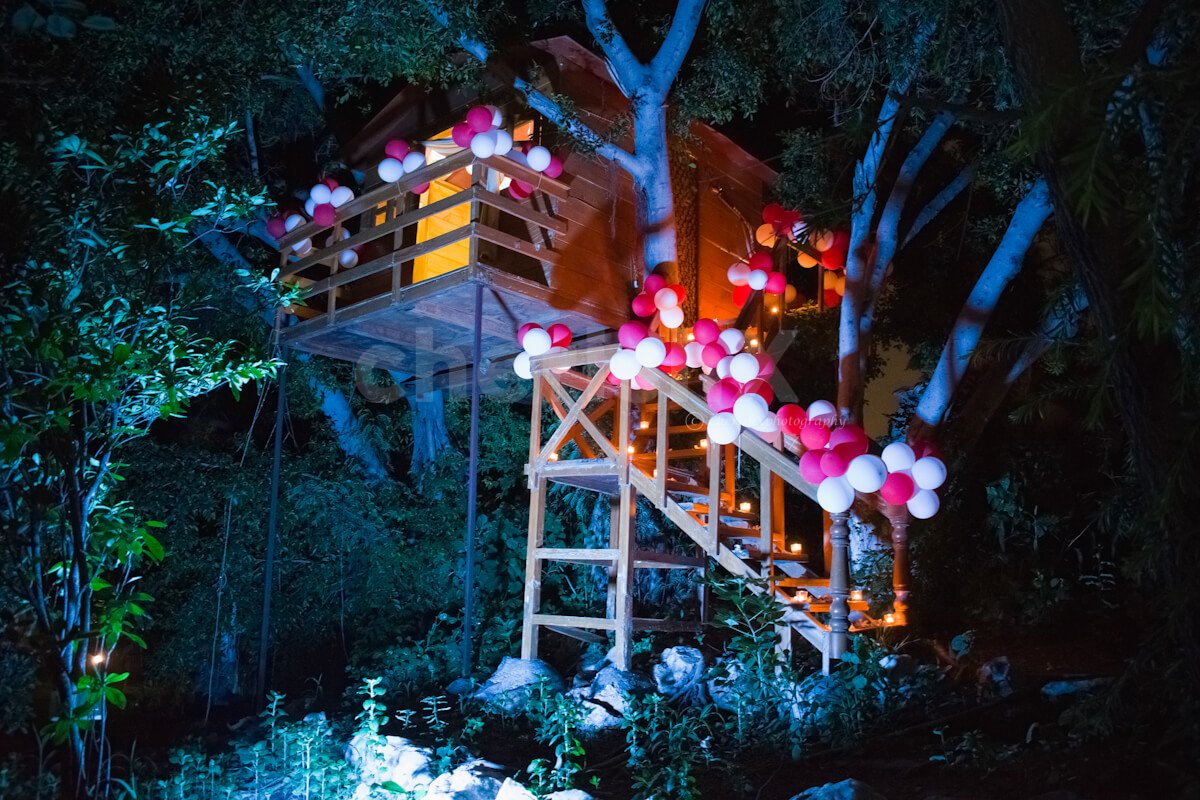 Location: Hiranki, North Delhi 
Ever wish there was a beach in Delhi, where you could chill out with your partner? Well, now you can. Because this totally out of the box and unique candlelight dinner is for those who are bored of normal candlelight dinners and want something refreshing. With a sand deck, aquarium, a boat bar, and a blue-white themed decor, the venue is designed to look like a beach cafe. So munch on some mouthwatering food, take some cute pictures and enjoy this cool experience. 
Location: Gurugram, Haryana
Do you just look at Tom Cruise and get jealous of how he could perform all those stunts on airplanes? But why perform stunts on airplanes when you can have a romantic candlelight dinner on an actual airplane wing? This unique experience takes the candlelight dinner to new heights. It's set on an airplane wing of an Airbus A320. The entire wing is tastefully decorated with glossy balloons and neon lights. Moreover, you have to collect a boarding pass from the reception to begin your date. So, if you wanna dine like a "King and Queen" then don't miss out on this one!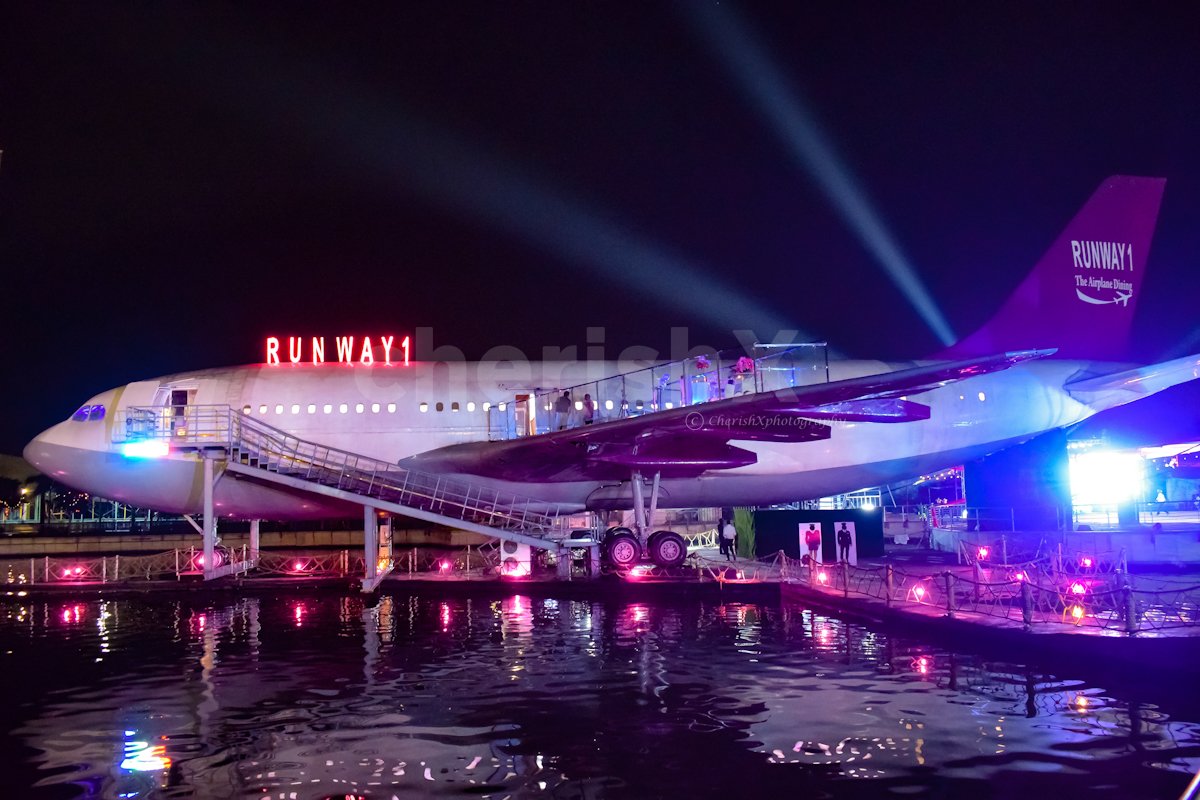 Location: Rohini Sec-10, New Delhi
 Generally, you and your partner go to the movies then end the night with dinner. But now you can enjoy a movie and dinner at the same place. And that too completely private. Means no unwanted jibber-jabber and disturbances. The moody low light setting is perfect for enjoying quality time with your beau. Just choose your favorite movie and watch it comfortably sitting on a recliner. For the dinner, a romantic candlelight setup is arranged on the side where you can enjoy your 3-course dinner.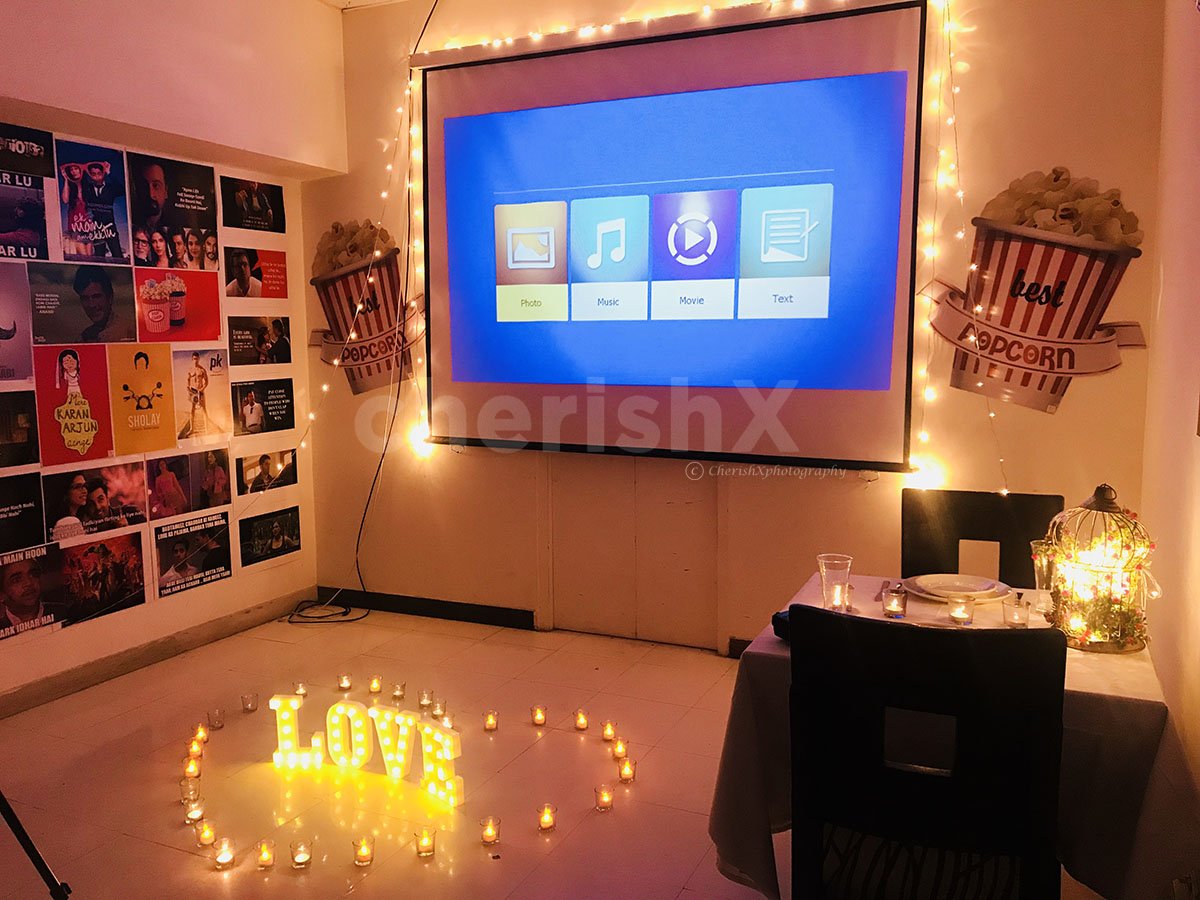 Location: Greater Kailash-1, New Delhi 
There couldn't be anything more romantic than a candlelight dinner in an open-air ambience by the side of a mesmerizing turquoise pool. Sit on a beautifully decorated table and feast on some of the most delicious food under an azure sky. You also get refreshing welcome mocktails and unlimited soft beverages to make your date more awesome.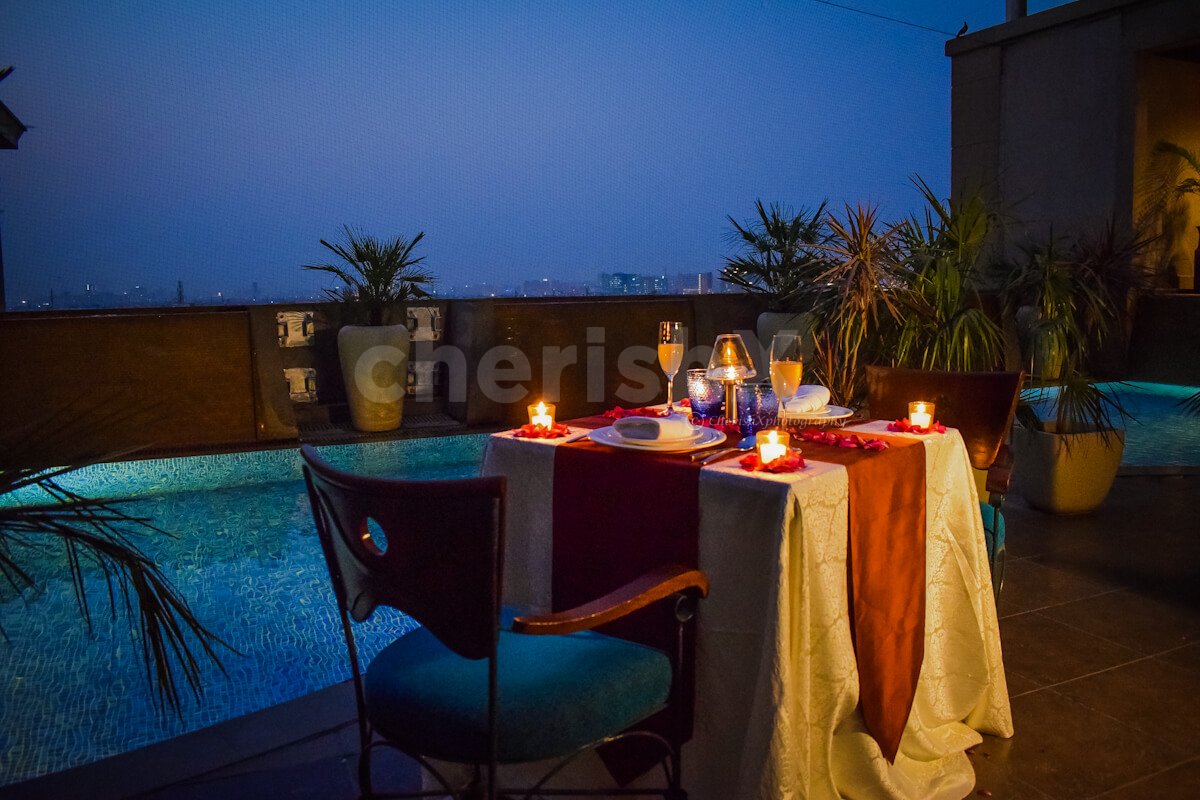 Location: Noida, Uttar Pradesh 
For more amazing and unique candlelight dinners, private movie screenings and romantic surprises visit CherishX!