The festival of Lights, no doubt, brings a whole lot of joy and happiness among all. The lighting, the sweets, the friends and family gathering creates a festive mood that you don't want to get out of. On Diwali, not only your home celebrates the festival but also your second home, the office. Most of your time gets spent in offices daily, so it's a given to value your office the same way you value your home. 
Office decorations make the Diwali celebration look more happening! Choosing decors for offices often gets difficult as everyone has their preferences, but you always get the option to look out for Diwali decoration ideas for Offices. It's time that you change the office aura to a festive one. 
The custom of celebrating in the office allows the employee and employers to enjoy themselves together and know each other better. The celebration only gets better when you have the perfect decorations to create that festive aura. Many people have different questions that they are always afraid to ask. So, here are some of the common ones for you and your colleagues to pay attention to- 
Office Decoration Ideas for Diwali 
How Can I Decorate my Office for Diwali?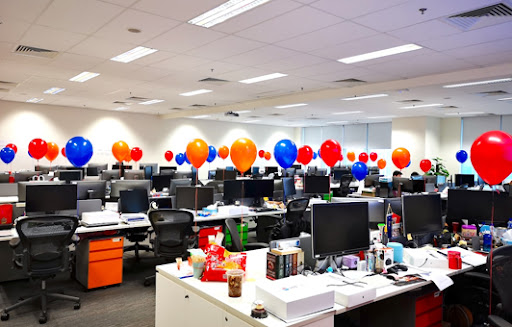 Your office can be decorated with many Diwali Decoration Items. There are plenty of Diwali theme decoration ideas that you can opt for in your office. You can choose to go for Fairy Light Decoration, Rangoli Decoration, Diya decoration, Paper Lantern Decoration and more to enhance your office space. These decors are likely to spread the festive vibes all around the place. You can decorate your office with your employees or can book CherishX decorators to do a perfect Diwali Decoration. 
What Decorations are used to celebrate Diwali? 
Diwali brings with itself a different aura and decorations often add to it more. The festival of lights can be celebrated with different decorations, but one of them must surely be Lightings. Lights are the main decor that is used while decorating for Diwali. Secondly, you can add different decor items such as Rangoli, Diyas, Candles, Toran, Paper Lanterns, Flowers and more. These items make the celebrations appealing to the eyes. 
You can also use these items to decorate the office reception. To make the decor attractive, adding lights, or hanging decorations may work perfectly. 
What can we do on Diwali at the Office/Work?
You can make your Diwali celebration at your office or work more fun by playing different games. You can include games or competitions such as cubicle decoration competitions, Rangoli Competition, organise a talent show, and more. If you want you can add other games such as Tambola. 
Arranging a ceremony of exchanging gifts is also a great idea. You can ask everyone to bring a gift and then play pick a note to choose one person. 
How Can I Decorate my Office Workstation?
Decorating Office Workstation with tea lights, flower hangings or pom poms is sure to give you the festive feel of Diwali. Your place where you sit and work should be decorated beautifully. As it's your space, it is solely upon you how you decorate it! So, why not get creative! 
Traditional Diwali Decoration Ideas
Traditional Diwali Decorations take you back to your Diwali celebrations when you were a child. Not much has changed from the earlier times. Traditional decorations such as flower garland decorations, Diyas & Candle Decorations, Rangoli decorations are still a huge part of the Diwali tradition. If it's not for these decorations, there won't be any festive aura created. 
Lighting Decoration
The festival of lights is always incomplete without the lights. You can bring brightness to your office with white or colourful fairy lighting. The motive of bringing lighting is to show the victory of light over dark. Adding it enhances the overall aura and look of your office. 
Rangoli Decoration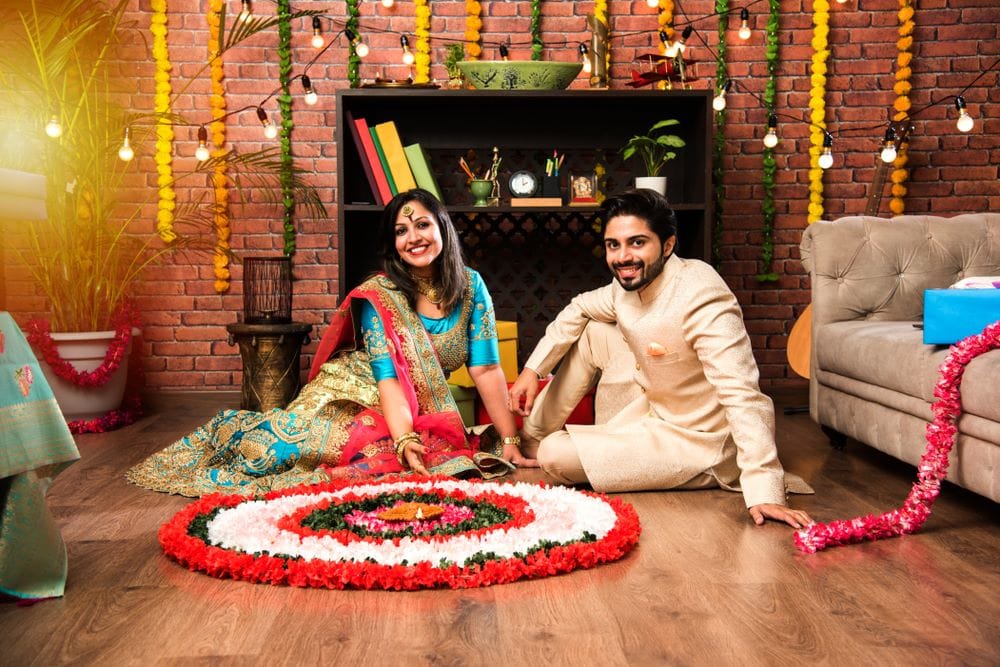 Rangoli is mostly associated with Diwali and as a result, has become an integral part of the decoration. People often make rangoli at their home's doorsteps to welcome Blessings and prosperity. Same way, employees can make Rangoli to decorate their office and welcome good things. You can choose to have Rangoli decoration with bright colours to add to your Diwali Celebration. 
Diya Decoration
Diyas bring light to homes, offices, or wherever you put it. You can light up your office space with brightening diyas; earthen or artificial ones. You can place them in your office and make the space light up. You can also go for candles. There are a variety of candles available such as aroma filled candles, colourful candles and many more.
The different Diwali Decoration Ideas for Office can also be used for office reception. It's important to decorate the cover so that the reader gets interested in the book. Same way, decorate the reception with Diwali decorations so that your customers or guests can also enjoy the vibe.
Virtual Diwali Celebration Ideas for Employees
Not all offices have opened up, several offices are still asking their teams to work from home. This is why it becomes quite important to know some virtual Diwali celebration ideas for employees-
Traditional Clothing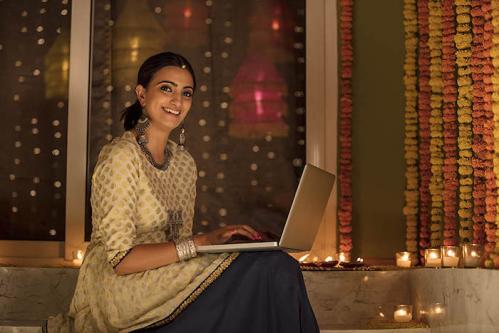 When you have planned to have a virtual meet up for the Diwali Party celebration then it's a given for you to look a little traditional. Asking everyone to wear traditional clothing can bring unity and joy altogether in your meetup. You can feel the festive vibes in your virtual get together. 
Virtual Dinner 
Many firms provide their employees with coupons on food so that they can order food for themselves and have a company dinner virtually. Picking up this idea will bring all of you together on one platform thereby enhancing the bonds. 
Virtual Rangoli Competition
When the topic of Rangoli is raised, everyone usually thinks that it is to be made on the floor with different colours. Well, if you talk about virtual meetups then it's time that you bring Virtual Rangoli Competition. Everyone can take a pen or drawing pad and show off their creativity. 
Others
Virtual celebrations can be made much more interesting by adding activity workshops, online digital games, or simply getting together with everyone telling their own stories. 
Eco-Friendly Diwali Decoration Ideas for Office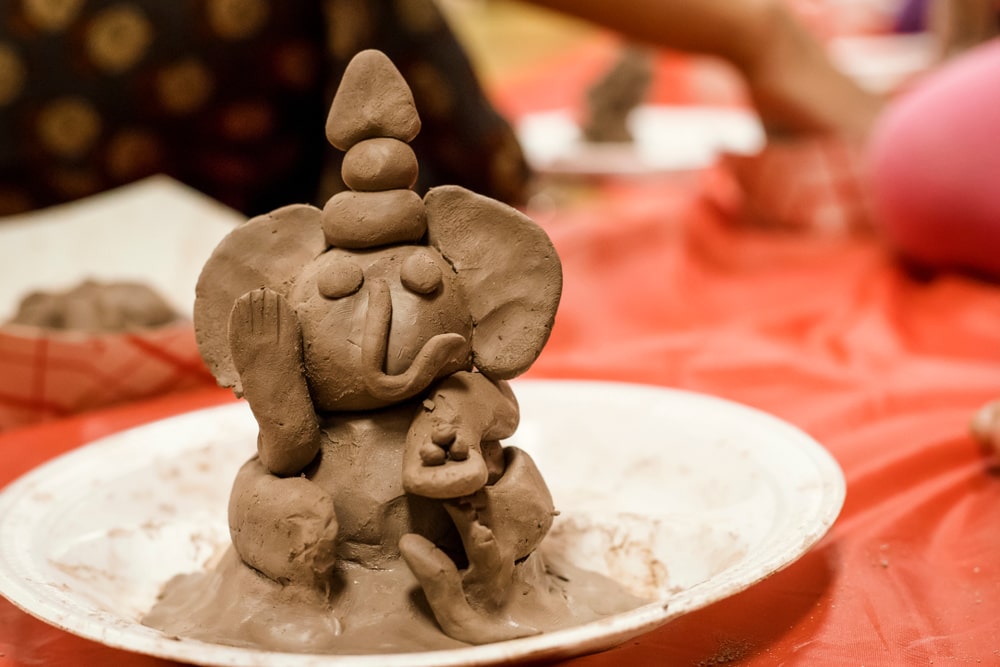 Eco-friendly Diwali decorations and celebrations should be promoted. Adding a few things here and there that are safe for the environment doesn't harm anyone. The basic Diwali decoration items such as Paper Lanterns, earthen diyas, candles and torans are some perfect eco-friendly decoration Ideas for Diwali that you can have for your office! 
The festival of Diwali brings prosperity and joy to all the homes and offices. Welcoming it with love and pure heart is what this festival is all about. Light up your office in the best way you can by grabbing on to these ideas. We hope your questions are answered and your doubts resolved! Celebrate this festival of happiness by spreading smiles on faces and lighting up the offices and homes!