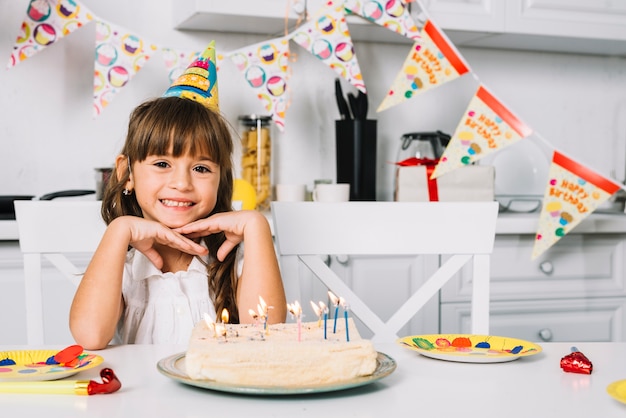 If you ask any parent who's the most important person in their life, their immediate answer would be— their kids! 
As parents, you always make sure that your kid has the best birthday ever. Since they are in their developing years, the need to make their birthdays special and memorable becomes extra important.  
It may seem like a daunting task—But, with proper planning, good time management and a little bit of creativity, this overwhelming task can feel like the most fun thing ever. 
Below are 10 easy and effective steps to help you plan a perfect birthday party for your kid. 
1.

Pick a cool theme
Does your kid love superheroes? Or do they have a love for all things magical like fairies and unicorns? Having a theme for the birthday party narrows down your options for decorations, various activities, and also saves you a lot of time.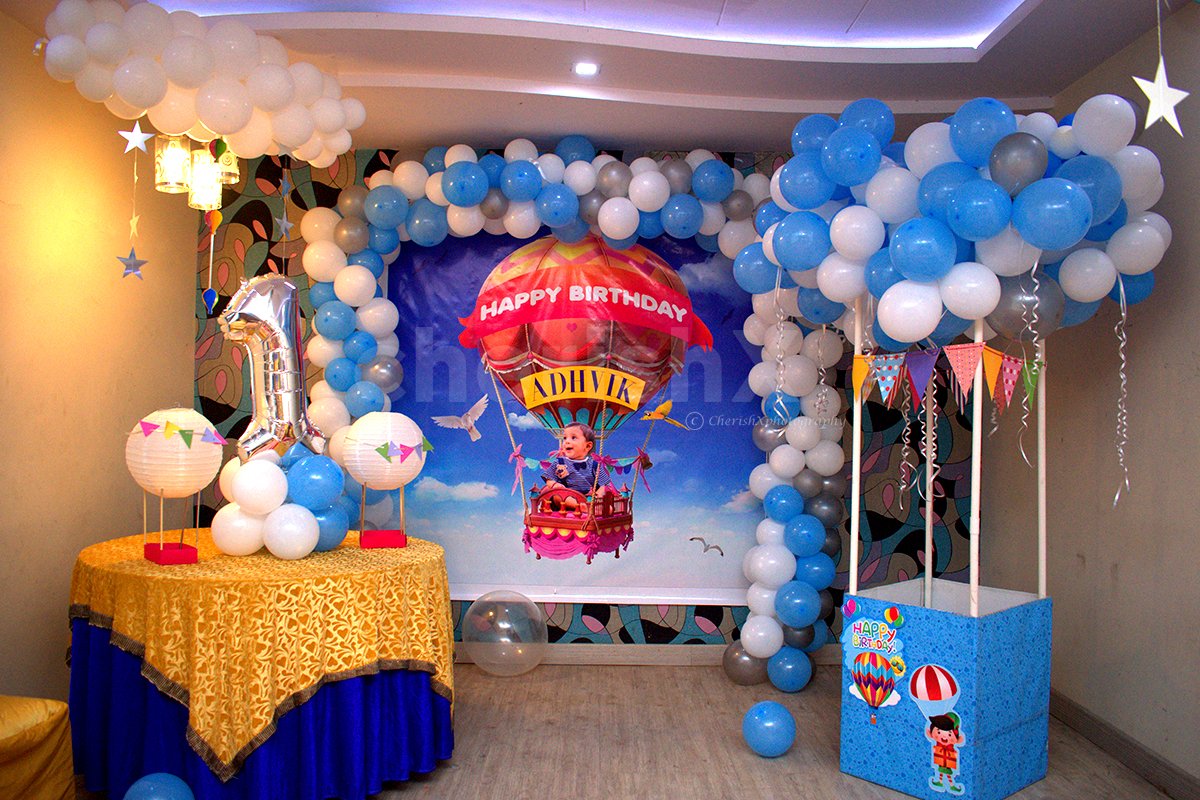 How to choose a theme
Talk with your kid, ask them what they want for their birthday party. 

If you wanna give them a surprise, then discuss with their close friends or siblings about what they like. 

Make a list of all your kid's favorite things and then choose the one they like the most. 

Use Google. Look for ideas for themed birthday parties on free sites like Pinterest
2.

Make a timeline of the planning
 After choosing a theme, the next thing you need to do before jumping into actual preparations is just sit and make a detailed plan of things that you need to do. Without a proper plan in hand, you can miss out on important things, lose track of time and could actually ruin the party, which is probably the last thing you want on your kid's birthday.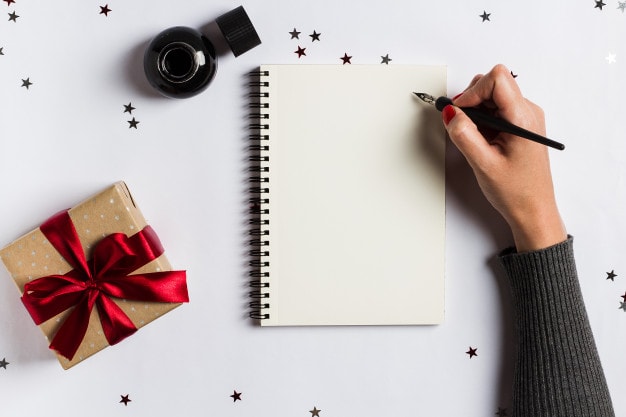 Start planning 3-4 weeks before the party, so that you get time to think and make any changes if so. 

Make a schedule of important things and supplies that you need for the party and divide work over weeks. 

Make a checklist. It helps you keep organized and ensures that you get everything done on time.
3.

Decide a budget 
When it comes to your kid's birthday party, money is the last thing that comes to your mind because as parents you just want to make their day unforgettable and celebrate it as lavishly as possible—but deciding on how much you are willing to spend actually determines the venue, food, decorations, and everything that you need for a party. Whether you have a big budget to host a lavish party, or you are on a tight budget—there are plenty of great options out there for everyone.
4.

Choose the best venue
Since you are planning your kid's birthday, choosing the best venue plays a crucial role in throwing a super awesome party. The choice of your venue depends on three things.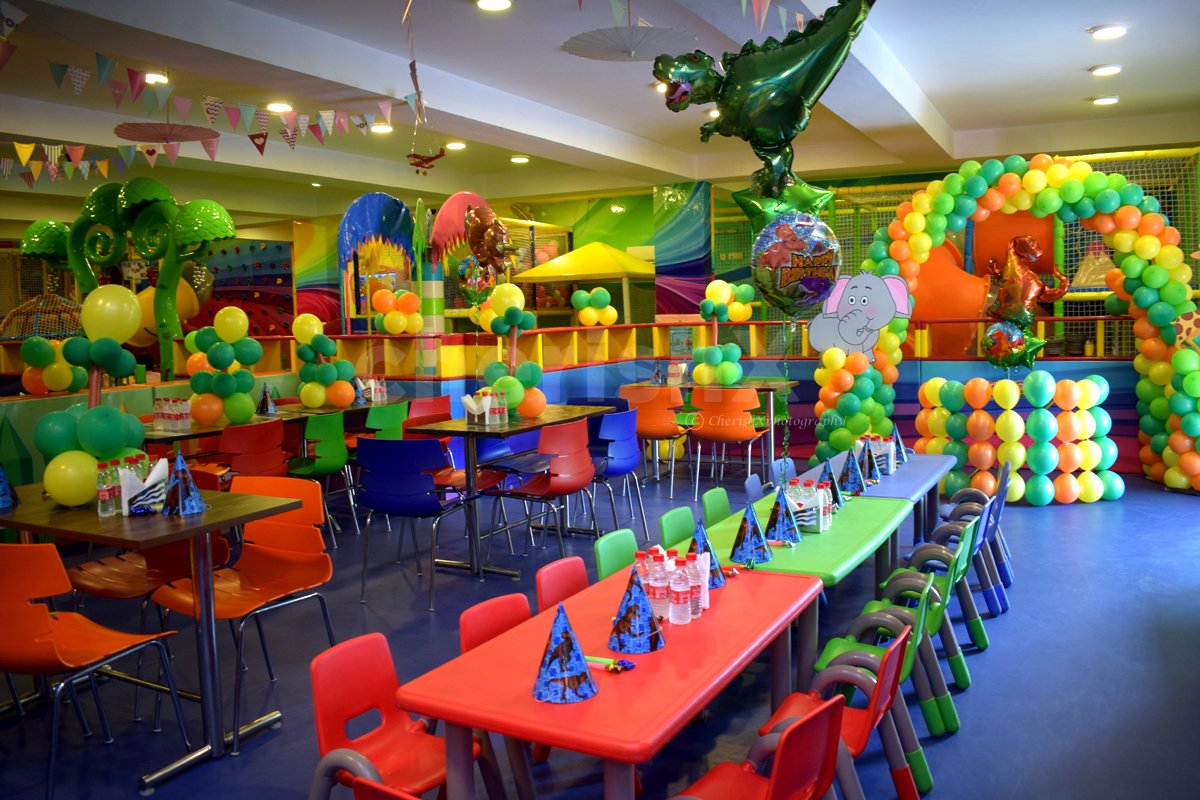 Budget: If you have a large budget and you want a formal party then arrange the party at a restaurant, hotel or a banquet hall. If you don't have much to spend but still want a decent party, then community parks, your home, or terrace are a cheap option. 
Personal choice: It doesn't matter if you have a lot to spend or not, the ultimate decision comes to your personal preference. A lot of people with big budgets also throw intimate, private parties just for their family and friends. 
Theme: The theme also plays an essential role in choosing a venue. If a theme requires big decorations and large sitting arrangements then a spacious place might be best. 
5.

It's all about the Decorations
Whether it's your kid's favorite iron man theme or the cute Disney princess one they adore so much—  buying the appropriate decorations to match with the theme wouldn't require much work if you have a theme in mind.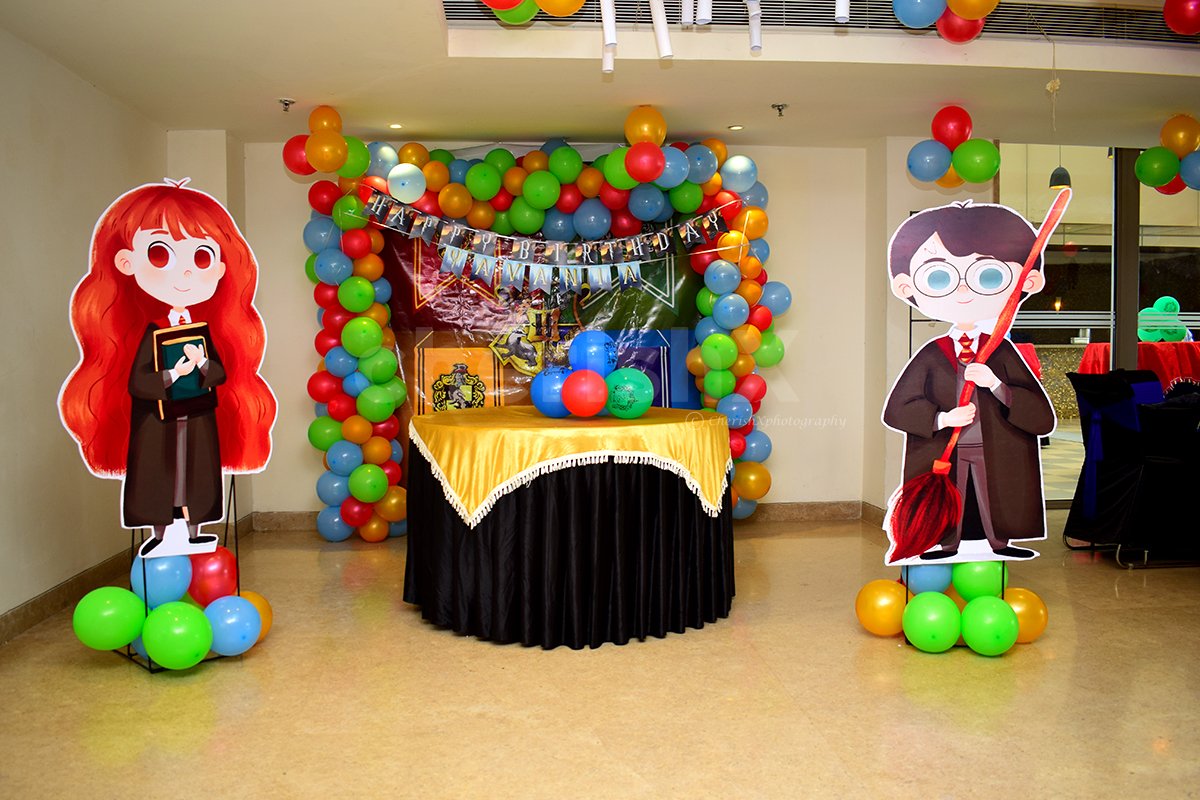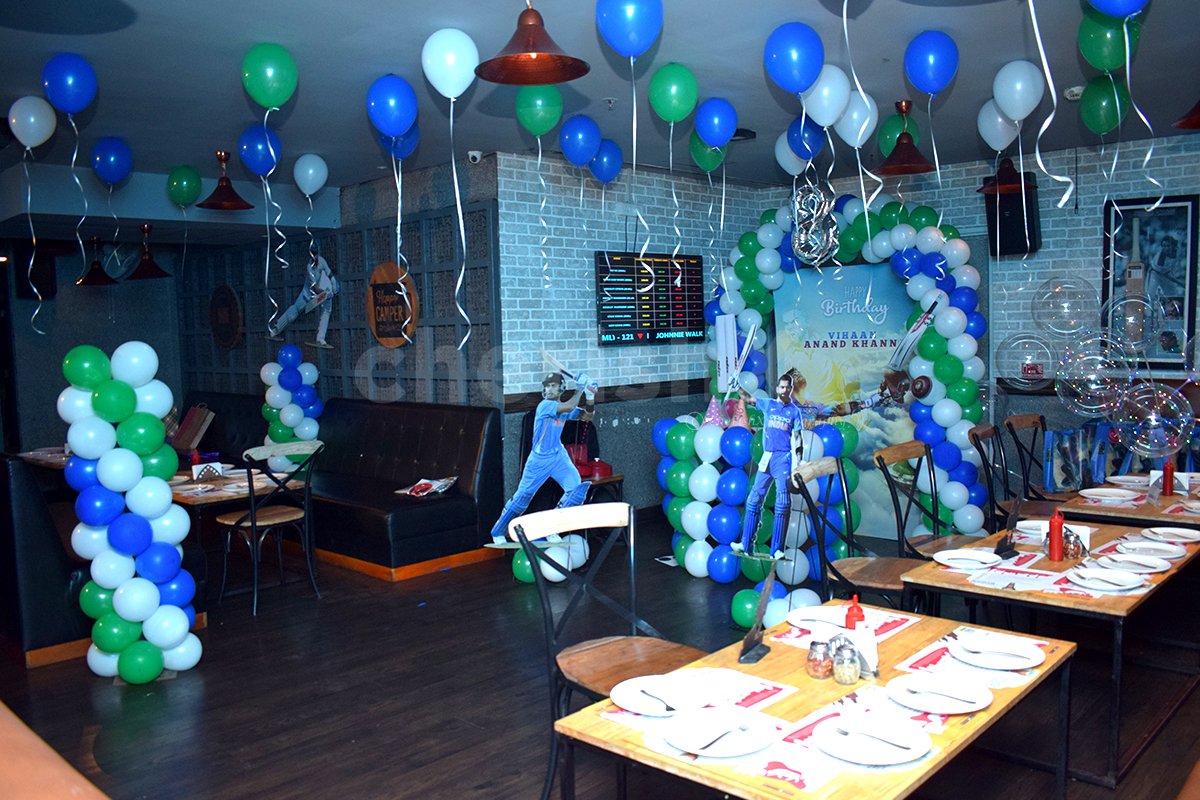 You can buy cheap decorations from your local markets or vendors if you have a tight budget. 
If you can't buy the exact things for your theme, then choose the alternatives. It could just be a matching color or a piece of decoration that might compliment the theme.
 If you are busy and hate the hassle of going out and shopping then there are plenty of online stores and websites like which offer pre-made themed decorations at affordable prices.  
6.

Good food means good mood
When planning the food for your kid's birthday party, the key is to keep everything simple yet tasty. It's the one day when you can become lenient, and have them get away with eating sweet, fried stuff that they like. Also, please refrain from going for the same boring outdated menu. It's your kid's birthday—be a little innovative, surprise them with something delicious. However, Just keep the following things in mind when planning the food for the party.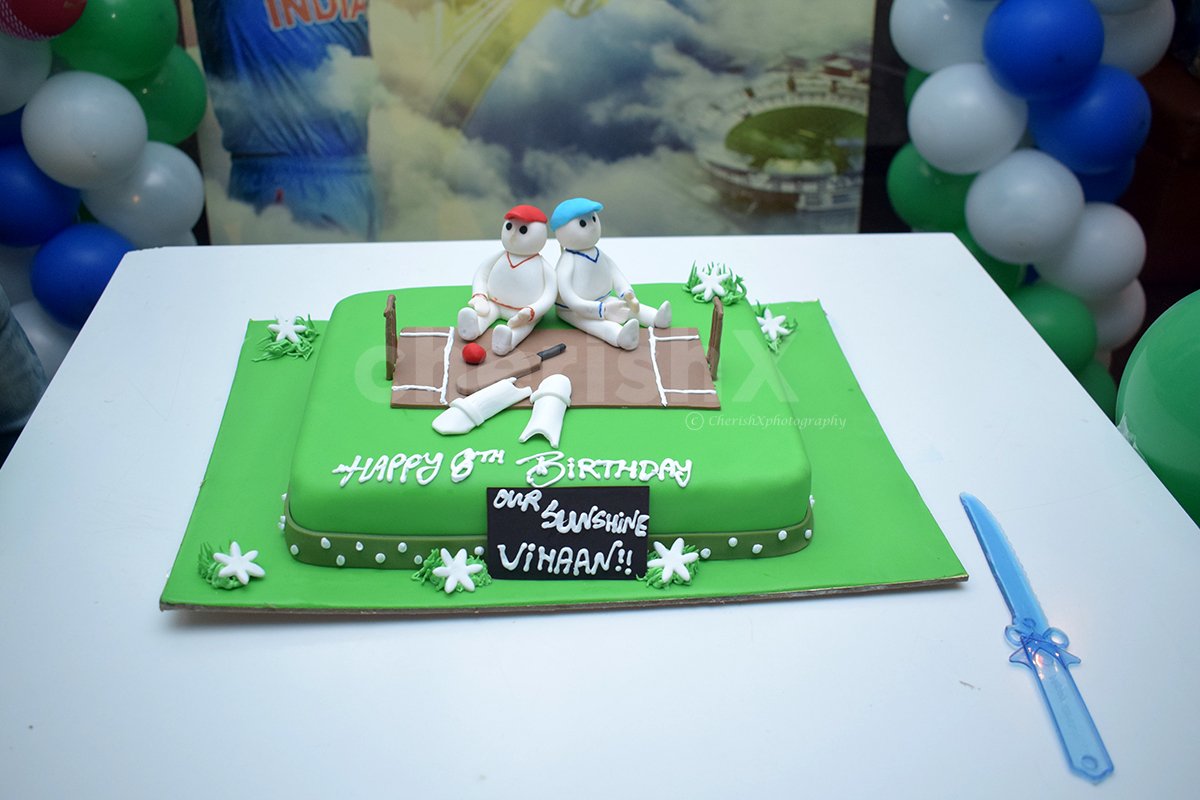 Try to plan a menu that includes your kid's favorite dishes. 

Decide a menu that is simple and easy to eat like chips, crackers, sandwiches, pizza cakes, and pastries.

Don't go for drinks that are too sugary. Instead, opt for healthy options like milkshakes or fruit juices. 

Since it's a children's party, keep in mind the allergies and dietary preferences of any of the kids. 

 Serve simple and healthy things in a cool and exciting way. Kids love it when their food is presented or cut in different shapes and colors. 
7.

Make a guest list  
A party without guests is incomplete, especially when it's your kid's birthday where all their friends, classmates, family need to be there to make the party more lively and enjoyable— but what if you forget to invite your kid's best friend or that special classmate they often talk about? Sounds embarrassing, right? and with all the preparations that you have to do, the chance of happening that is quite inevitable. Therefore, having a proper guest list is always a better idea. 
8.

Spread the word about the party
A lot of people think making invitations for birthday parties is unnecessary, so they just verbally hand out invitations which results in confusion regarding the venue, the date, and timing of the party.
Get a formal invitation made from a designer mentioning the date, time and venue of the party. 

If you are creative, you can make invitations by yourself too. 

Digital invitations are more popular these days which you can directly send out from your phone on WhatsApp or any other social app.
9.

Getting everything done
Now that you've got your theme, venue, and food plan, your decorations are all bought or booked, your invitations are sent out—it's time to get everything done. Make sure you give yourself a week's time to execute everything. 
Check the venue and see if it needs any changes or renovations. If your venue is your home, then clean the house thoroughly 2 or 3 days before the party.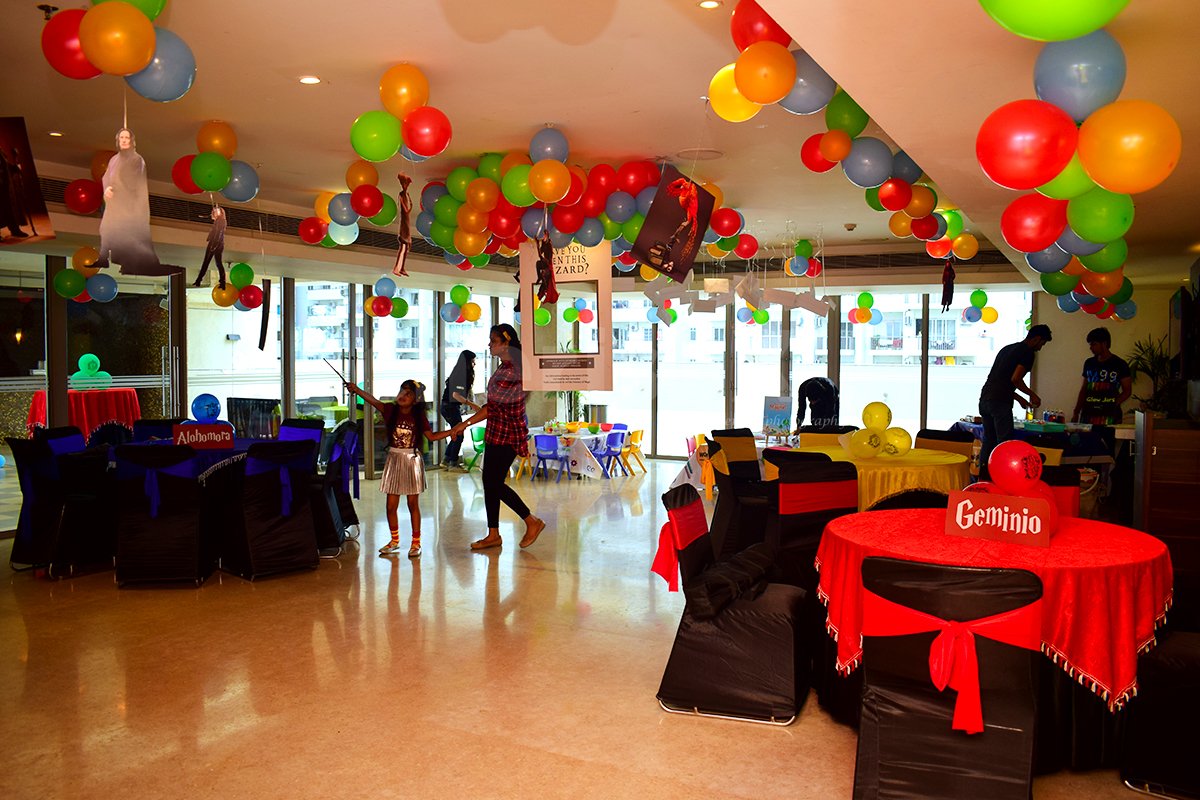 Though it's always better to have the place decorated 1 or 2 days before the party, but if you think you can do everything on the day of the party then start with the decorations first thing in the morning. 
Have your kid stay at a relative's house if you wanna give them a surprise. 
Confirm the order of the cake and food and ask them to deliver it on time. 
If there is any food that needs to be freshly cooked for the party, then do the necessary preparations like cutting and storing food the night before the party. 
Try to finish as much as work as you can some days before the party to save the rush on the day of the party.
10.

The day of the party
With all your work done beforehand, the day of the party should be all about having fun, enjoying food and having a great time.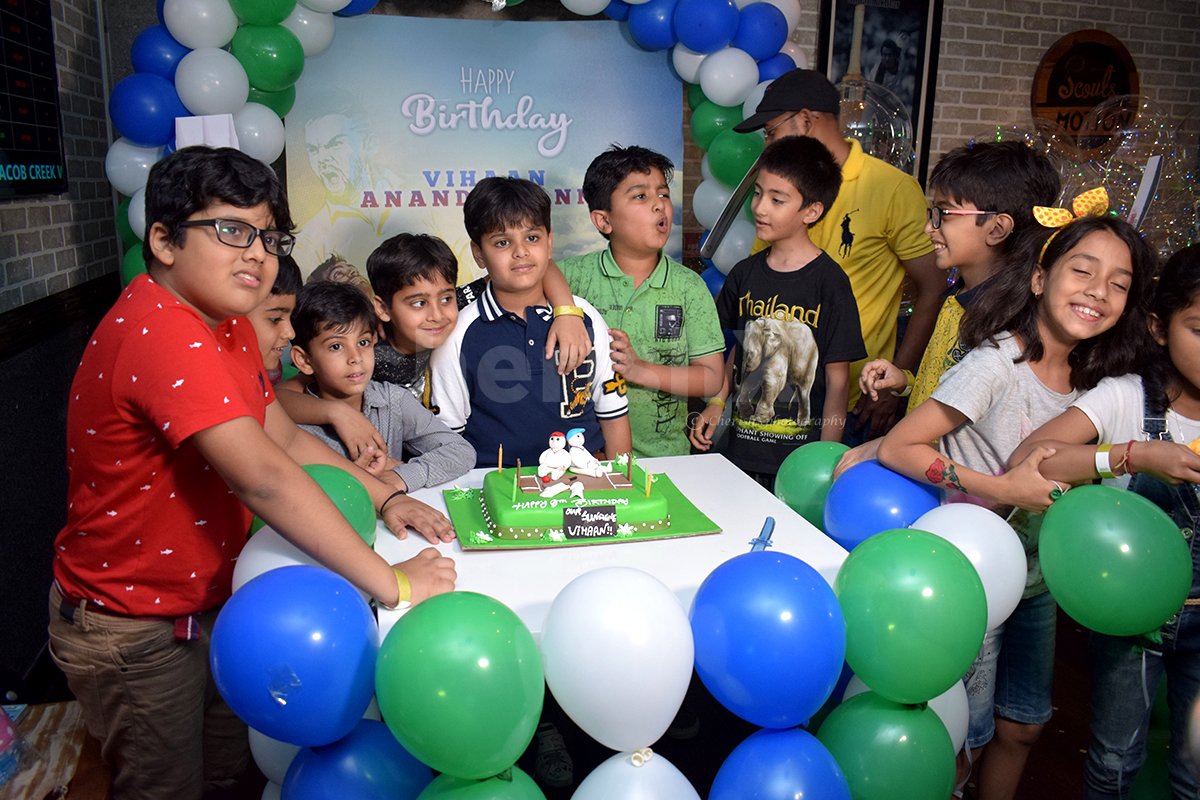 Get help from your family members or friends and allot them tasks if you want everything to run smoothly. 
Whether you are throwing a big party or just a small private party—with proper planning and a little bit of brainstorming you can make your kid's birthday the most fun and entertaining day ever that they can cherish forever.
If you are looking for cute themed decor packages, unique gifts and personalised invitations, then visit CherishX!