The lockdown due to coronavirus has impacted not just the economy but the personal lives of people to a great extent. A study suggests that divorce rates in 2020 have risen and are expected to rise as a result of quarantine. The people before this situation cribbed about not having enough time to spend with their spouse or family. Now that they have all the time in the world, what exactly went wrong? The answer is monotony. Boredom reminds me of the infamous YJHD dialogue. "You can't have dal chawal for 50 saal till you die". Its been the same with couples quarantined together. Sure, they loved the initial phase of spending that time together but how long can they enjoy cooking, cleaning, and working from home together? Perhaps, it's the monotonous routine to be blamed for increased fights and frustrations between couples leading to rising divorce rates. 
It's evident. We need to find a solution to this problem. Thanks to the relaxation being given with every unlock phase, people can somewhat break the chain and finally take the much-needed break with a staycation or daycation. Wondering what a staycation is? It is traveling somewhere nearby to spend a day together like you would on a vacation. An overnight stay could be an option too. Moreover, keeping the tipping businesses in mind, hotels are ensuring the best possible safety measures to make it safe for their guests to stay. So, its time to take a day off, and spend some moments with your partner doing new things, in a new atmosphere to get over this pandemic hangover. 
TOP PLACES NEAR DELHI NCR FOR A STAYCATION
Wondering where to go for this one day vacation near Delhi? Here are some suggestions.
MANESAR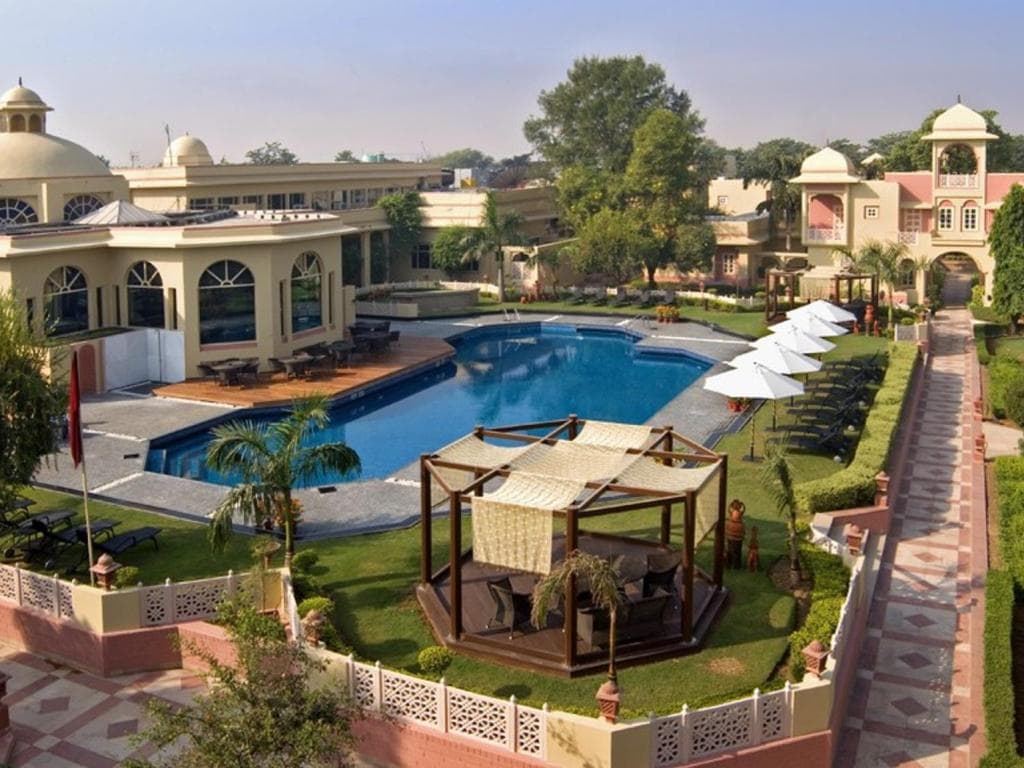 Distance: 57 km 
This little town close to Gurugram has become a popular holiday destination for people. The place isn't very commercialized or crowded and is more like a village, but with some amazing luxurious resorts. A few of them are Best western resort, Heritage village resort & spa, and Park Inn by Radisson. Some great sights to visit here include the Damdama Lake, Sultanpur National Park, and Sheetla Mata Mandir. 
BHARATPUR BIRD SANCTUARY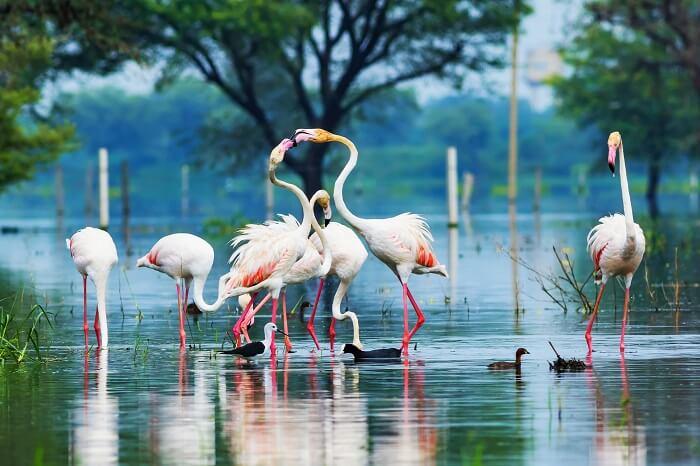 Distance: 40.5 km
If you love watching birds or looking for a daycation, this place is a great option. Also known as Keoladeo Ghana National park, this place has some rare bird species like Rosy pelicans, hawks, warblers, and kingfisher along with 350 other such bird species. One can also pay a visit to the Loha Garh fort built by King Suraj Mal in the 18th century which is very close to the sanctuary. If in the mood for a picnic, the beauty of this place will capture your hearts. Don't forget to take a pair of binoculars along!
JAIPUR
 
Distance: 272.9 km
Also known as the pink city, Jaipur is a great place to experience the Rajasthani culture in its true sense. The place has beautiful palaces like the city palace, museums, and the very famous Hawa Mahal. Jaipur stands at a little further distance but it is a glorious place if you and your partner enjoy cultural activities. One can always make their cultural stay a romantic one with special provisions. Intrigued to know how? The answer is Cherishx. With CherishX one can opt for a romantic getaway at the Umaid Lake Palace. The package includes a one night stay in the Royal Delux Room, welcome drinks, a private cabana candlelight dinner, a butler, and music. 
ROMANTIC GETAWAY IN GURGAON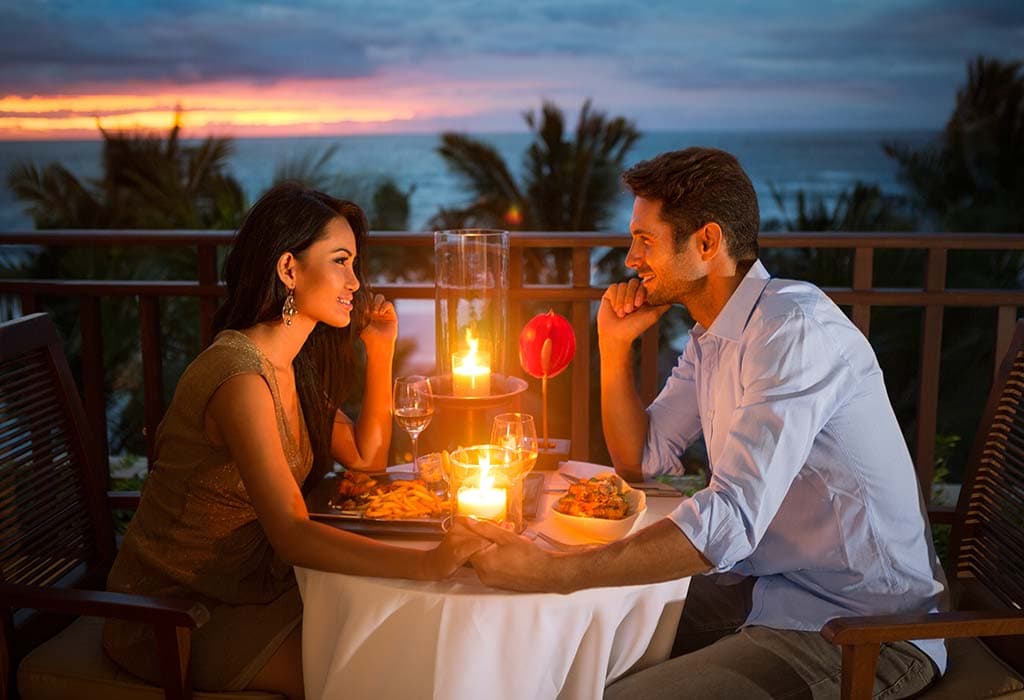 Distance:42.6 km
If you don't want to travel to a far place but wish to have a romantic staycation with your love, CherishX gives its customers a few options very close to you, in Gurgaon. Romantic stay packages in hotels would include things like welcome drinks, a room for an overnight stay, a candlelight dinner set up, butler, and a specially curated three-course meal. There is breakfast for the next day as well. One can also opt for customizations like music, wine, cake, flowers, etc. to make the ex[erience better. 
Routine in life is unavoidable but a break from it is surely possible. The pandemic did teach people the goods and bads of staying inside, however, a break is desperately needed. Such breaks are needed even when the pandemic is over and life goes completely back to normal. It takes two's efforts to build and sustain a relationship. Romantic breaks, newness, and changes are a part of the same. Hence, it's time for a one day vacation with your love to celebrate your bond and partnership.