Want to check out the sweetest Bollywood Celebrity Birthday Wishes On Instagram?
In the ever-evolving world of social media, Instagram has become a platform not only for sharing picturesque moments but also for expressing heartfelt emotions. Bollywood celebrities, known for their charisma on and off the screen, often use Instagram to share their love and appreciation for their partners. Birthdays, in particular, offer the perfect occasion to showcase their affection and celebrate their relationships with touching posts and messages. Moreover, birthdays are so special, they are all about surprises , birthday gifts, and more. But nothing can take place of the heartfelt wishes!
In this blog, we dive into the world of Bollywood and explore heartfelt birthday wishes and celebrity couple photos that have graced the Instagram feeds of some of the industry's most iconic couples. From power couples to on-screen sweethearts, these posts offer a glimpse into the personal lives of our favorite stars. Join us as we unravel the warmth, love, and shared moments that make these celebrity relationships truly special.
Celebrity Birthday Wishes On Instagram
Whether it's a heartfelt caption, a sweet throwback picture, or a glimpse into their private celebrations, these messages speak volumes about the bonds that go beyond the glamour of the silver screen. So, check out the celebrity birthday captions.
1) Ritesh Deshmukh and Genelia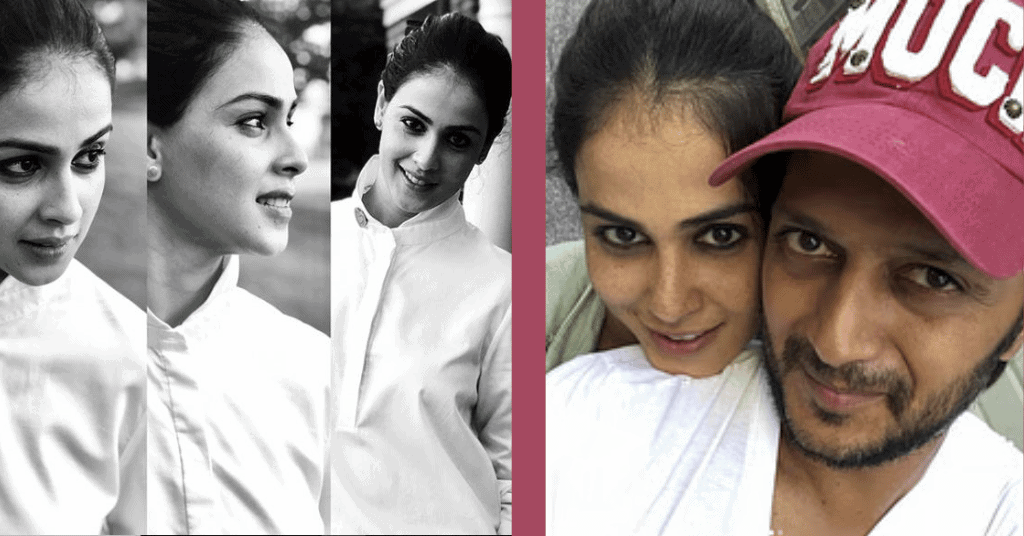 They are one of the sweetest Bollywood couples ever. Check out the celebrity couple birthday wishes on Instagram. They have been together for years and have weathered all of life's ups and downs side by side. Their relationship charms everyone who witnesses it. On Genelia's birthday, Ritesh shared one of the most adorable celebrity birthday wishes for wife. It's one of the cutest celebrity birthday captions on Instagram.
He quoted " Today, I woke up with my heart racing and a smile that I can't wipe off my face…It's raining outside and even the heavens know it's a special day. Happy Birthday to my best friend, my partner, my lifeline, my critic, and my biggest cheerleader… Genelia, you are my forever waala love."
2) Sonam Kapoor & Anand Ahuja
Anand and Sonam are undeniably one of Bollywood's most attractive couples. They've been best friends since before they tied the knot and have a precious child together. As a testament to their love, Sonam shared one of the sweetest Bollywood celebrity birthday wishes on Instagram, along with an adorable photo that makes it the sweetest of all.
She quoted "Dear Anand, a year around the sun again, this time with our beautiful boy. We love you the most in the world, you are a kind, sensitive, wonderful man. Everyone realises how special you are but no one knows how hard you work to be the best version of yourself physically, mentally, emotionally and spiritually."
3) Ishita Dutta & Vatsal Sheth
This lovely couple's journey began on the TV show 'Rishton Ka Saudagar – Baazigar.' Their love story has been ongoing since then, and they recently welcomed a baby boy into their lives. They are not only a strong and beautiful couple but also an epitome of love. Just take a look at their celebrity couple photos – aren't they absolutely adorable together? Recently, Ishita shared a heartfelt birthday caption for her husband.
On this special day, Ishita Dutta quoted on Instagram, "Happy happy birthday @vatsalsheth. You have been great in all your roles be it a son, a friend, chachu, husband or a brother and now, I cannot wait to see you as a father to our little one. I know in my heart that you will be the best father ever. I love u Vatty and I wish u all the happiness."
However, this is one of the cutest Bollywood celebrity birthday wishes on Instagram. Isn't it?
4) Virat Kohli & Anushka Sharma
Do you know who's the power couple of Bollywood? It's undoubtedly Virat and Anushka. They've traversed a long journey, overcoming hurdles and criticisms. Now, get ready to witness how Virat wishes Anushka on her birthday." Have a look at one of the other celebrity birthday captions.
Virat quoted "Love you through thick, thin and all your cute madness. Happy birthday my everything."
Suggested Read: Check Out The Most Trendsetting & Viral Instagram Birthday Reels
5) KL Rahul and Athiya
What a hot combination of a cricketer and an actress. Have a look at these celebrity couple photos. Did you like them? Because we love them.
So, here is one of the sweetest Bollwyood celebrity birthday wishes on Instagram by KL Rahul to Athiya , "Happy birthday to my (clown emoji) you make everything better (sic)." In the comments section, Athiya responded and wrote, "Love you"
6) Soha Ali Khan & Kunal Khemu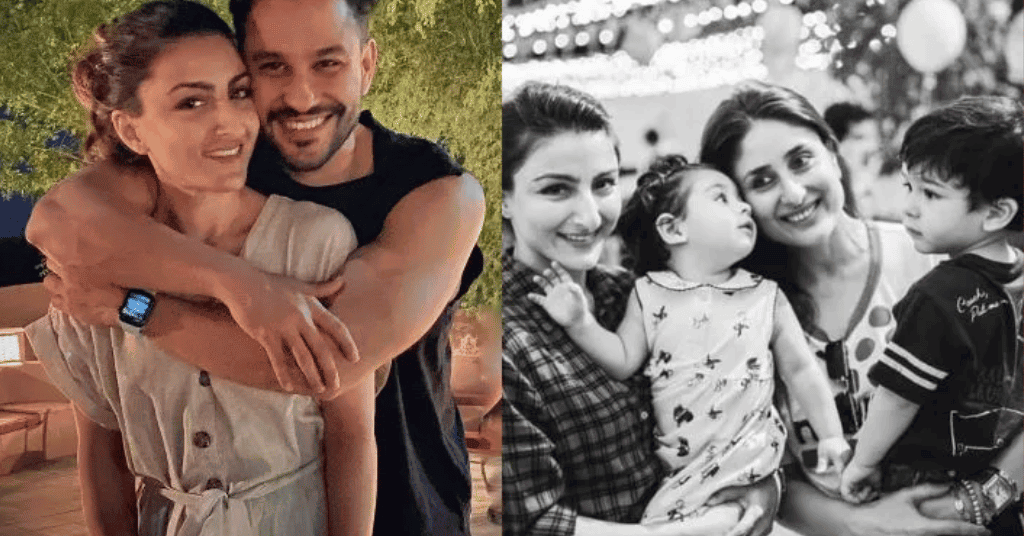 They've been friends for a long time, with their first meeting taking place on the set of 'Dhoondte Reh Jaaoge.' They've also acted together in numerous films, eventually finding their connection and deciding to share their lives. Explore these delightful celebrity couple photos accompanied by a sweet birthday caption. It surely one of the invoking celebrity Instagram birthday posts.
Soha Ali Khan alongside quoted, "To the one and only who can invoke all the emotions I have and some I didn't know I had. The smile when I am happy and the sunshine when I am low and the Dictionary when I'm out of words. Happy Birthday my love."
7) Siddharth & Aditi Rao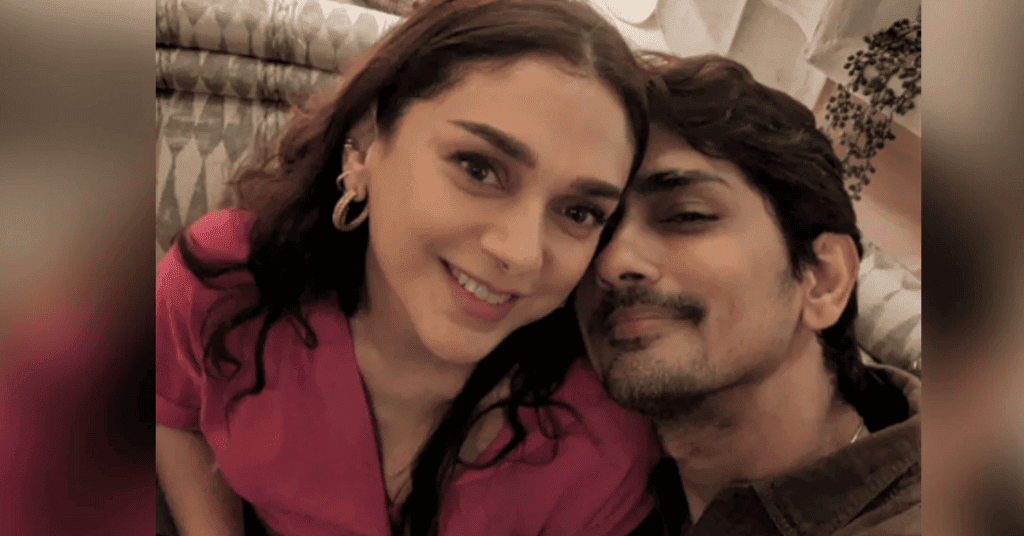 They both have an immensely charming couple. Both had their pasts and have been in a relationship before but it didn't work. However, they both loved each other's presence and everything sorted in their love life. So, on this birthday Siddharth shared one of the heartfelt Bollywood Celebrity birthday wishes on Instagram and it's:
Siddharth's quoted in a poetic way on Aditi's birthday. "Isn't she lovely? Happy Birthday partner. Thank you for being. All the pixies in all the worlds, fly around sprinkling dust in your grace, incantations and giggles fill the air, all in wait for a smile on your face. Be you be true And thank you For showing us It always, without fail, takes two. See you soon. It's been too long (sic)."
8) Pulkit Samrat and Kriti Kharbanda
This couple is absolutely adorable, having collaborated in films such as 'Veerey Ki Wedding,' 'Pagalpanti,' and 'Taish.' They've been in a relationship since 2019, and their undeniable chemistry and cuteness together make them a truly beautiful couple. Also, check out the celebrity couple photos!
So, Pulkit shared the sweet photos with a heartfelt birthday message, "Happy Birthday my love!
9) Priyanka Chopra & Nick Jonas
Priyanka Chopra and Nick Jonas are a global power couple whose love story has captured the hearts of people around the world. Their relationship, while relatively young, has already become an iconic example of modern love, blending cultures and transcending boundaries. This is also one of the sweetest celebrity instagram birthday posts.
Along with the pictures, Priyanka Chopra wrote a birthday message for her Nick Jonas on Instagram and quoted "Celebrating you is the greatest joy of my life. You have pushed me in ways I didn't know was possible.. shown me peace like I have never known.. and loving like only you can.. I love you my birthday guy! I hope all your dreams always come true… Happy birthday baby."
Suggested Read: Top 20 Bollywood Celebrity-Inspired Birthday Balloon Decoration Ideas You Should Explore
10) Preity Zinta & Gene Goodenough
Preity Zinta and Gene Goodenough make a harmonious couple, bringing together their love for adventure and their shared zest for life. So, if you're looking for the celebrity instagram birthday posts, don't miss out on them. Preity, a Bollywood actress, and Gene, a financial analyst, tied the knot in 2016 in a private ceremony in Los Angeles. Their relationship is a beautiful blend of Hollywood and Bollywood, and they often share glimpses of their cherished moments on social media. With a passion for travel, a strong commitment to family, and their shared love for life's adventures, Preity and Gene embody a couple full of laughter and love. However, check out the one of the sweetest celebrity couple photos and Bollywood Celebrity Birthday Wishes On Instagram.
Actor Preity Zinta shared a cute wish on his birthday and quoted "Happy Belated Birthday to my darling Gene.. Thank you for always being the wind beneath my wings. Love you to the moon and back."
11) Kareena Kapoor & Zaif Ali Khan
Kareena Kapoor and Saif Ali Khan are Bollywood's iconic couple, known for their individual charisma and their powerful partnership. Often referred to as "Saifeena" by fans, their love story has all the elements of a Bollywood romance.
Kareena quoted, 'He chose the picture I could post on Instagram…even though he's in front of me smiling away…and why not?it's his birthday…May you always be this relaxed my jaaaan… Happy Birthday to my Ultimate Lover…There truly is no one like you …Kind ,Generous,Crazy …ok I can go on writing all day …but gotta go eat Cake…'
12) Rajkummar Rao & Patralekhaa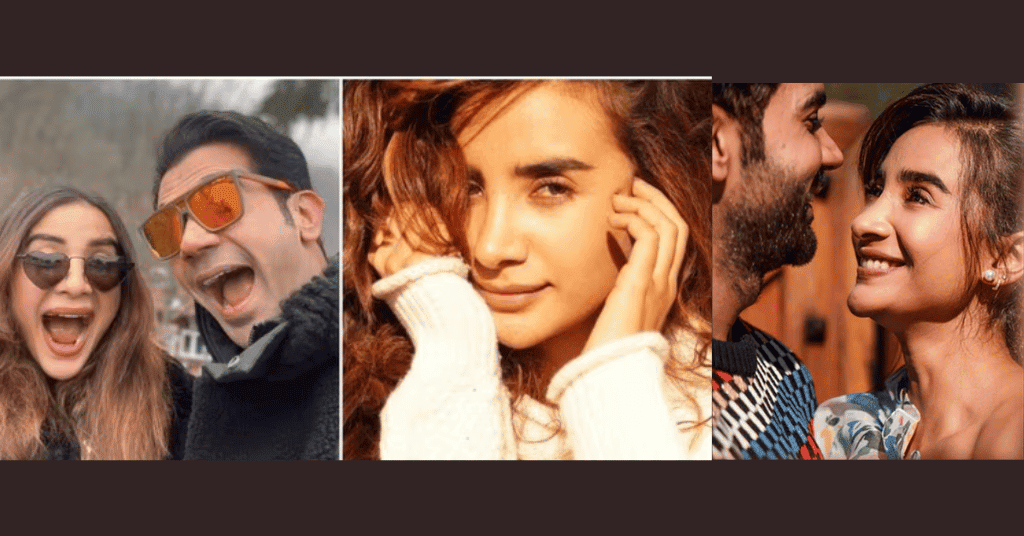 Rajkummar Rao and Patralekhaa, both talented actors in the Indian film industry, have formed a love story that's as artistic as it is heartwarming. Their journey together reflects the beauty of companionship built on shared dreams and a profound respect for each other's craft.
Rajkumar quoted "Happy birthday my love @patralekhaa. You are the most gorgeous and kindest girl ever. The best daughter, best partner, best sister and the best friend, You inspire me everyday. Thank you for being my strength. May God bless you forever and you get all the happiness and success in the world because you totally deserve them. Muskurane ki wajah tum ho (You are my reason to smile)," he wrote. The final line is from a song from their film, CityLights.
PS: It's one of the most heartwarming celebrity birthday captions on Instagram.
Conclusion
In the realm of Bollywood, where stars shine brightly on screen, it's heartening to witness the genuine emotions and love that Bollywood celebrities share for their partners on Instagram. The heartfelt Bollywood Celebrity Birthday Wishes On Instagram and celebrity couple photos we've explored in this blog reflect the authenticity and depth of their relationships. From the grand gestures to the intimate moments, these posts remind us that love transcends the glitz and glamour of the industry.
In the end, the beauty of these celebrity partnerships lies not only in their public personas but in the private, cherished moments they choose to share with the world. As we celebrate the love and warmth within these celebrity relationships, we're reminded that the magic of Bollywood is not confined to the big screen—it also unfolds in the loving, personal messages shared on a digital stage for all to see.