In today's world, everybody is stuck in their busy schedules. Not a minute is there for them to spare. This is why the only escape they find is the weekend holidays. Weekend holidays should be spent the way you like it. Your time is precious which is why you should make sure that you spent it the best way you can!
Due to the busy schedules, it's difficult to spend that private time with your partner. To be able to do that, you should look for some fun ways to spend your free time with your loved one. Every relationship needs time and patience. Therefore if you're not able to give that time to your partner, your relationship might face some issues. 
To make it easier, we have some great suggestions for you. Here are some fun ways that you can follow to spend weekend holidays together with your partner-
Learn Something New
Weekend holidays are a great opportunity to learn something new. You and your partner can together attend workshops or take lessons on something you like. There are different things that you can do such as take a dance class, pottery class or learn music. You can also choose to go for painting classes.
Learning these things will not only help to build your relationship but will also help to keep you relaxed. Learning art and music are therapeutic activities. This is why these are beneficial for you as well as your partner. The calmer you'll stay, the happier your relationship will be!
Set a Date Night
Spending time with your partner always feels special. So, setting a date night with your better half is the best thing you can do. You can plan a movie night or go out on a candlelight dinner. You can have your date at your home or arrange an evening at a restaurant. Do what you and your partner like. 
Having a date night will strengthen your relationship. It will help you better communicate with each other. As the daily schedule takes up your time, you can spend the weekend with your partner and have a bonding with them. If you are not able to give them time on the weekdays, then make sure to do the best on the weekends. 
Date nights always stay in the memories. This is why plan something special to make them feel important. You can also choose some amazing date night packages with CherishX. Everything will be arranged for you!
Do Household Chores Together
However much busy you have been on your weekdays, the weekends are the times when you help your partner with every household chores. Doing this will firstly help your partner with the work. Secondly, it will help your relationship to become better. As you will do more and more work together, the more understanding you will have. 
Doing household chores together will help you do work as a team. Dividing the whole work between you and your partner will also help to complete the task on time. So, try doing this and know how beneficial it is!
Become Active in Sports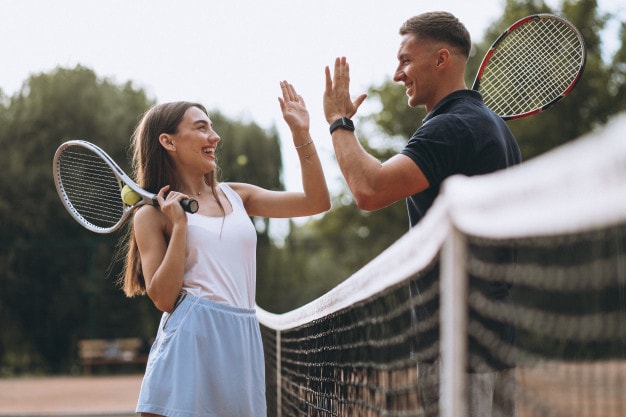 Playing sports is a great way to spend your weekend holiday. Doing so with your partner will help you to learn patience and understanding. You will also learn how to work in a team thereby strengthening your relationship. 
Many things come under sports. You can choose to play badminton, volleyball or you can join some games outside your home. You can go on to be a part of different sports activities such as paintball or trekking. These are some fun sports activities that you will enjoy. It will also be a great opportunity to grow your relationship with your loved one!
Go Shopping Together
Women love shopping! It is one of the universal truths. So, why don't you also let your guard down and participate in shopping? If you're a woman or a man, shopping together with your partner will always bring the fun. You can go to your favourite shops and buy some good stuff. You can let your partner know what looks best on them.
Shopping is one of the things that helps build relationships. It also creates an opportunity for you both to tell your choices to each other. It will help you to know each other better! So, going out shopping will not harm you, rather it will encourage you to have a good time!
Have a Spa Time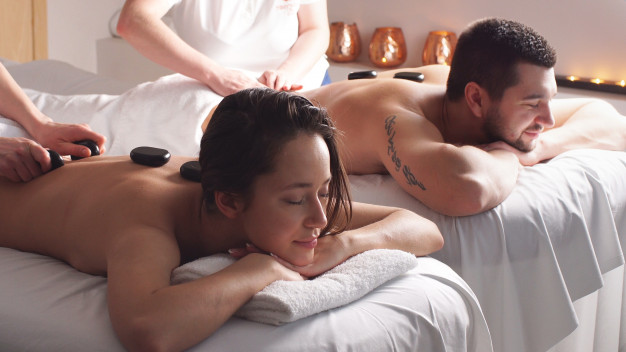 Weekend holidays are for you to relax. This is why having some spa time with your partner will be the right choice to make. It will relax your body and mind from all the stress that you are having for so long. Also, you will have a beautiful time with your partner. You can relax together, converse with each other and after that have lunch together. It will be a perfect day to spend. 
You can book a spa for two before the weekend comes. This is because planning beforehand is much better than planning one day before. You may not get an appointment if you book late. Sometimes, it is good to spend time like this with your partner. So, give yourself and your partner a gift by having a spa session!
Go Camping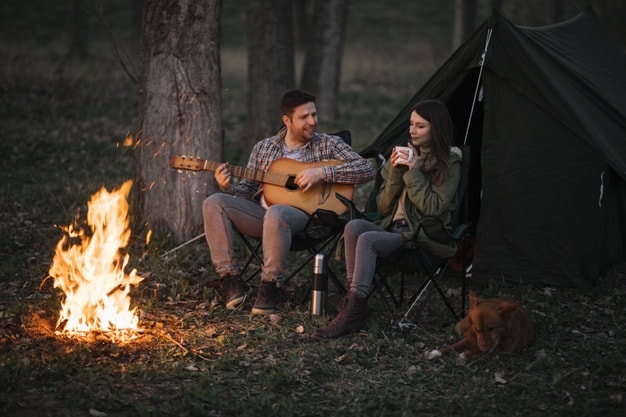 Camping is one of the fun activities that you can do. You can go out to a nearby lake or river and set up your tent there. You can create a bonfire near your tent and spend a romantic evening together. You can also try playing some games together to enjoy a bit more. 
Spending an evening with nature surrounding you will be the best feeling you'll ever have. You can listen to the birds chirping and feel the wind blowing through. It will be a relaxing moment for you and your partner.
Spend Intimate Time Together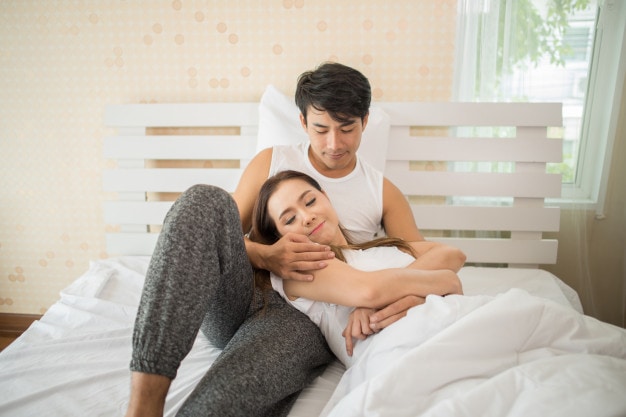 It is significant for a couple to spend some intimate time together. It enhances your relationship and increases your bonding. It is not only about getting intimate but also appreciating each other lovingly. You should make your partner feel special as much as you can. They should know how much they mean to you. It is one of the most meaningful ways to strengthen our bond.
Spending your weekend holidays by creating intimate moments together will be the best thing to do. It will make you and your partner happy. So, spend some time this way and make your relationship more meaningful and fun!
Weekend holidays are all about having fun and getting relaxation. This is why we have suggested these fun ideas so that you can have an amazing time with your partner. So, embrace these ideas into your life and make your relationship fun and loving!