Check out the unique date ideas in Pune. Enjoying a cute date with the person you love and making them feel truly loved is an important part of any relationship. Whether it's your bae's birthday or your wedding anniversary. A romantic candlelight date gives you the opportunity to spend precious moments with each other that keeps that romantic fire alive in a relationship.
If you are a couple and you live in the busy city of Pune , then you must be familiar with the problem of finding a good place for a romantic date. It's harder to find a cozy place since the city is packed with some really nice spots. And choosing the place that is out of the ordinary is not an easy task.
But don't let your hopes die because we are listing the 5 best Romantic candlelight and unique date ideas in Pune that are guaranteed to give you an unforgettable time. From rooftop awesomeness to poolside nights to stunning cabanas—we've got you covered!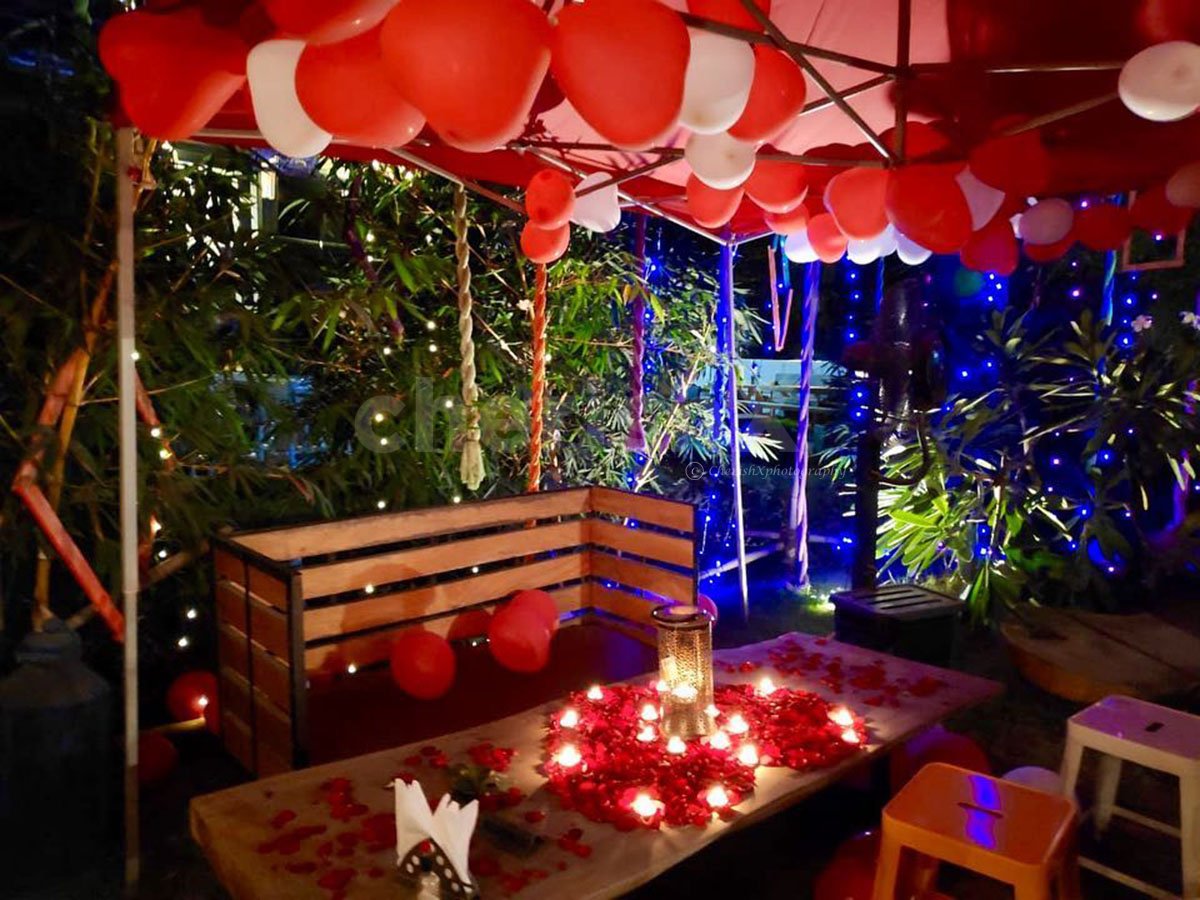 Have the best time with your partner with this date in a gazebo, here at Cafe du mich-known for its lovely garden setting, quirky decorations, and great food. The open-air ambiance offers a refreshing vibe for you to enjoy a cozy time while feasting on a lip-smacking 3-course meal. It's one of the unique date ideas in pune.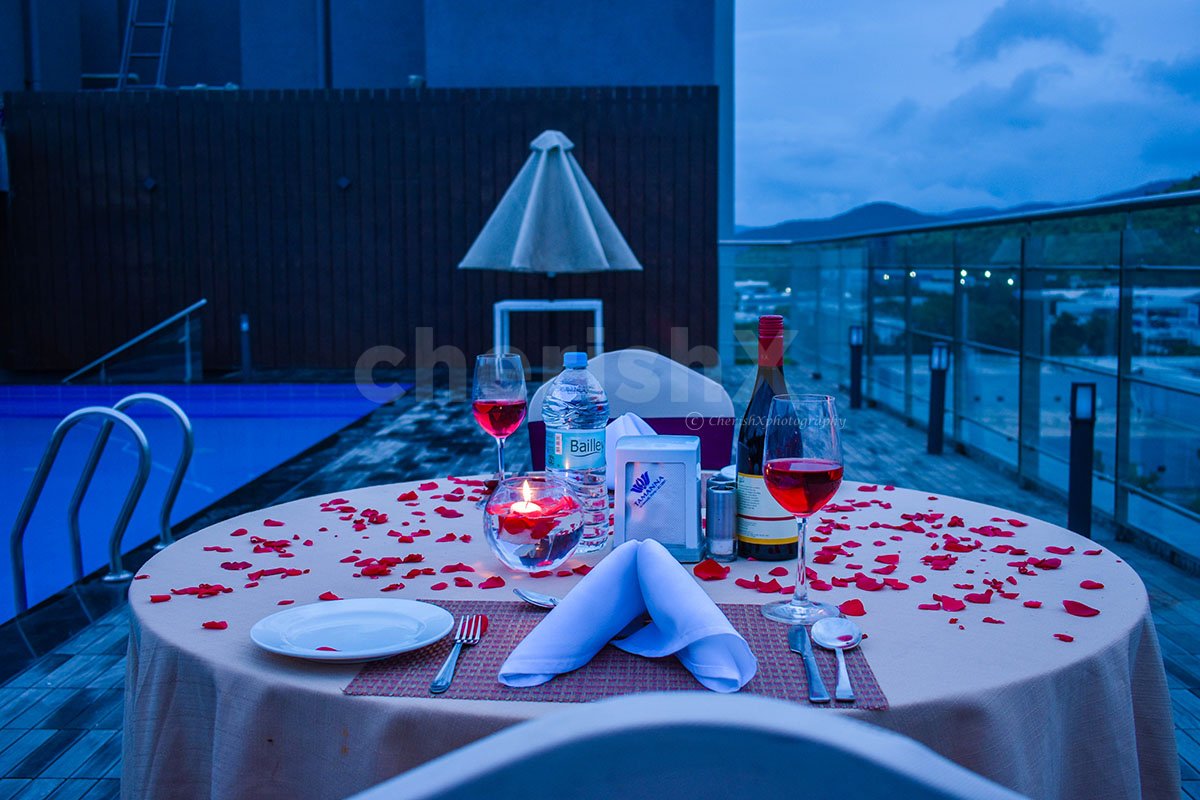 For date ideas Pune, take a step away from the mundane life and enjoy a super special date with your love. What makes it so special? Well, when you arrive at the venue, which is on a gorgeous rooftop. You will have the opulent pool on one side and the picturesque mountainous green valley on the other, plus the stunning evening sky. The tastefully decorated table, set by the poolside creates a perfect mood for the evening. With soothing ambient music playing, enjoy this dinner, have interesting conversations with your love all while looking at the mesmerizing natural view! It's one of the another unique date ideas in pune.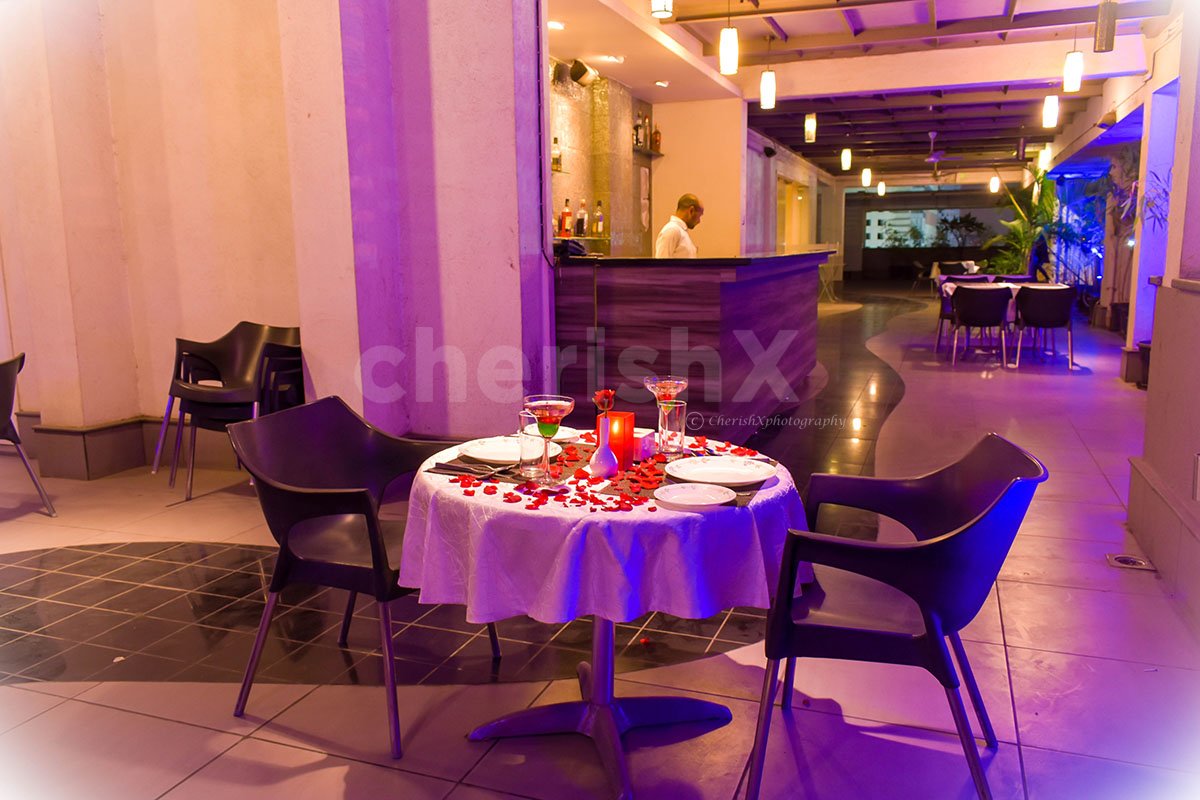 One of the another unique date ideas in pune is our rooftop candlelight dinner. It's perfect for birthday dinner date or anniversary dinner date. If you are a fan of luxury, elegance, and style then this experience is perfect for you. The date is set on a gorgeous rooftop that's oozing with class. The contemporary furniture and ultra-modern decorations all add to a sophisticated charm. For lovers of delicious modern Indian food, this date will surely leave you satisfied. How's this date ideas Pune? Also, it's one of the perfect birthday celebration cafe in pune for couples.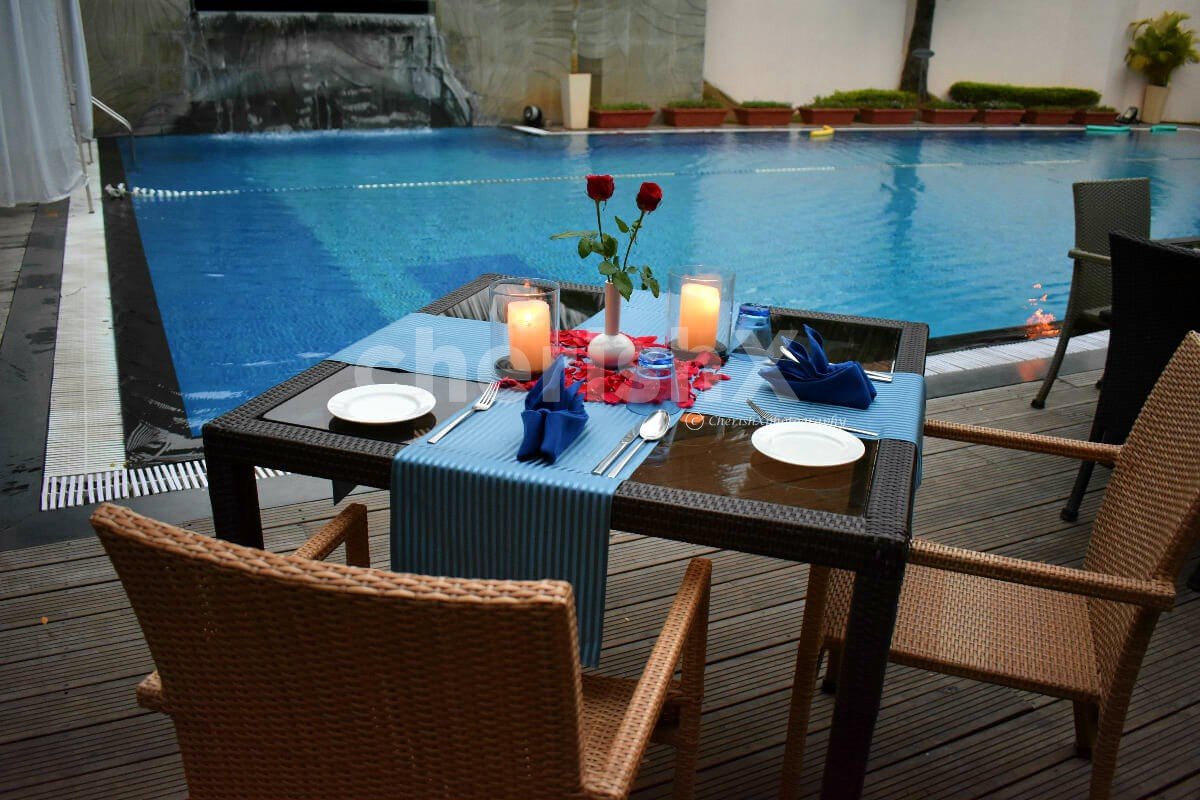 Every now and then you need a distraction from your busy life. So freshen up and feel all-new energy with this romantic poolside dinner and stay. The luxurious interiors and open-air ambiance mesmerize you the moment you enter the venue. After a delectable dinner, you can spend the night in a deluxe room. The room is tastefully decorated and features cute towel art. Plus you even get to enjoy complimentary breakfast in the morning. It's one of the unique date ideas in Pune.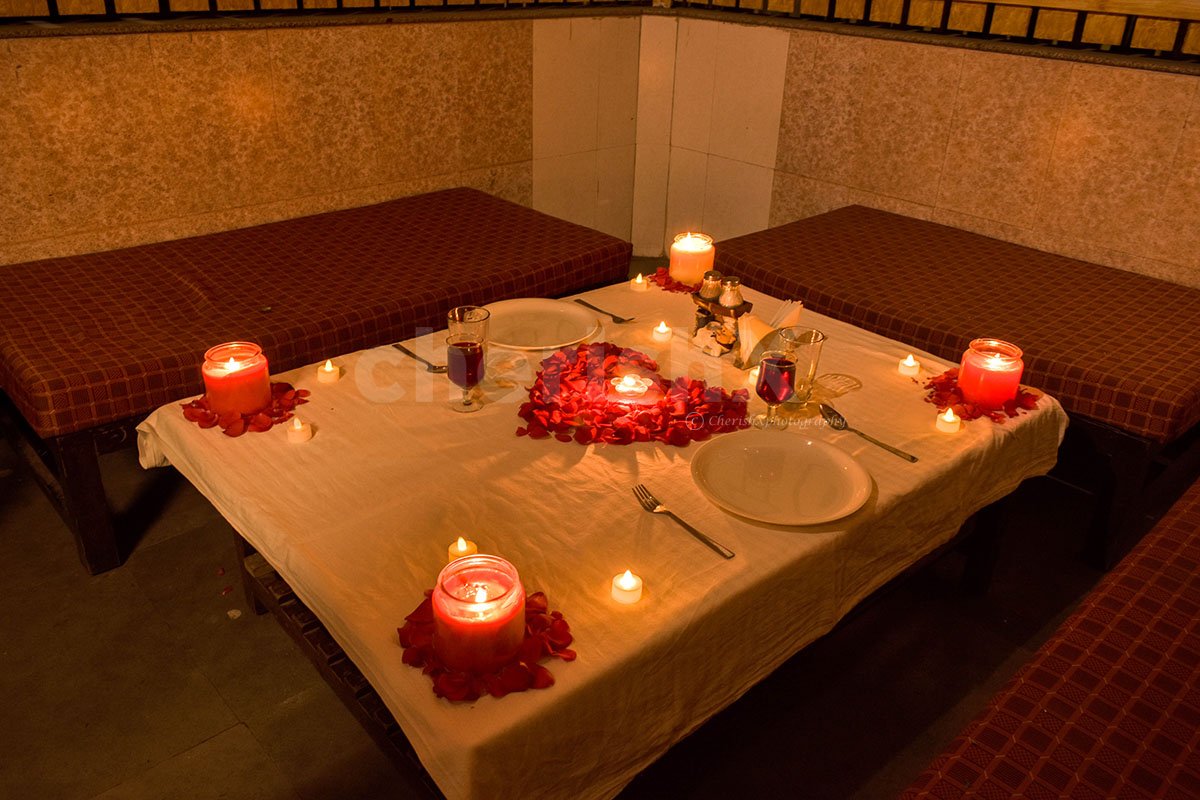 Get the feeling of rustic village life and enjoy a romantic date with your partner in a quaint hut. Surrounded by amazing lush greenery, this date will soothe your soul and give you one of the best times of your life. The food and drinks match the sublime ambiance. It's one of another unique dinner date ideas in pune. 
Bored with the boring and basic then head out to these amazing romantic spots in Pune for an amazing time with your love. Surprise them, be creative, bring thoughtful gifts and make it an unforgettable date for them. 
Explore more exciting new candlelight dinners, private movie & dinner, and unique date experiences at CherishX! So, go and check out our unique date ideas in Pune. Visit CherishX and find the best dinner date decoration ideas.