Does it ever happen that you have the best gifting ideas until it's you who has to give a gift? Suddenly all those ideas seem to vanish and nothing feels unique enough, especially if the gift is meant for the love of your life. It's their birthday or your anniversary around the corner and you want to be anything but basic. With no ideas crossing your mind, you're troubled and tensed. We get the struggle and this is why curated for situations like these is this amazing list of not so basic/conventional gifting ideas. Any of the following is sure to sweep your partner off their feet and you would definitely live up to their expectations by being amazing. 
Love Bubble Surprise
There is something amazing about pictures. The moment you look at them, down you go to the memory lane. They are something that can last a lifetime and light up frowning faces in the toughest of times. To remind your love of how amazing and important they are to you, gift them this love bubble surprise that comes with a bucket of 12 pictures, a customizable transparent balloon filled with confetti, and an I love you popper. You can also add things like chocolates, a wooden card, cake, flowers, etc. to make it more special.
Surplosion Box
The surplosion box or 'surprise+explosion' box is the most 'out of the box' thing you can gift your partner. Imagine how lit up their heart and face is going to be when they open the box to find balloons, a heartfelt message written by you, 30 pictures showing 30 amazing moments of your life and a heart shape LED light to brighten it all up. Nothing can make it any more perfect than the moment they'll hug out of happiness to get this. To make it better, you can always pick customizations like flowers, cake, cards, etc. 
Teddy Surplosion Box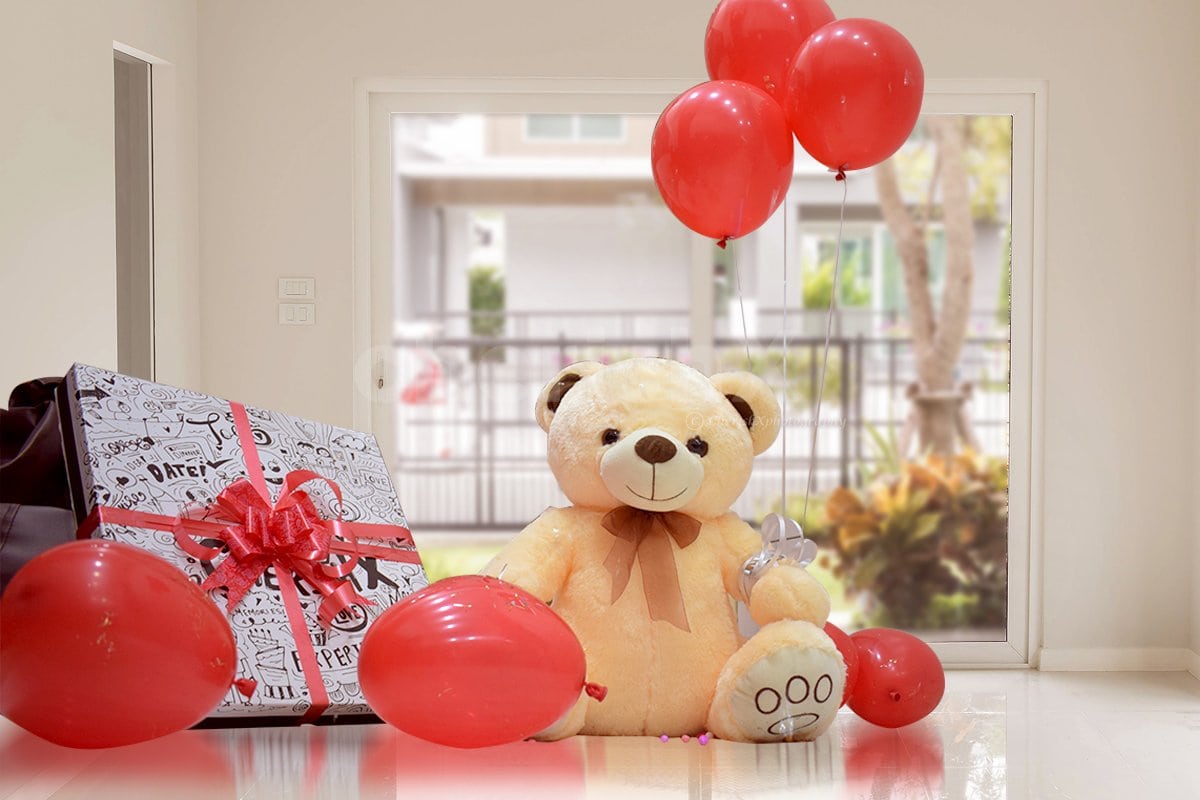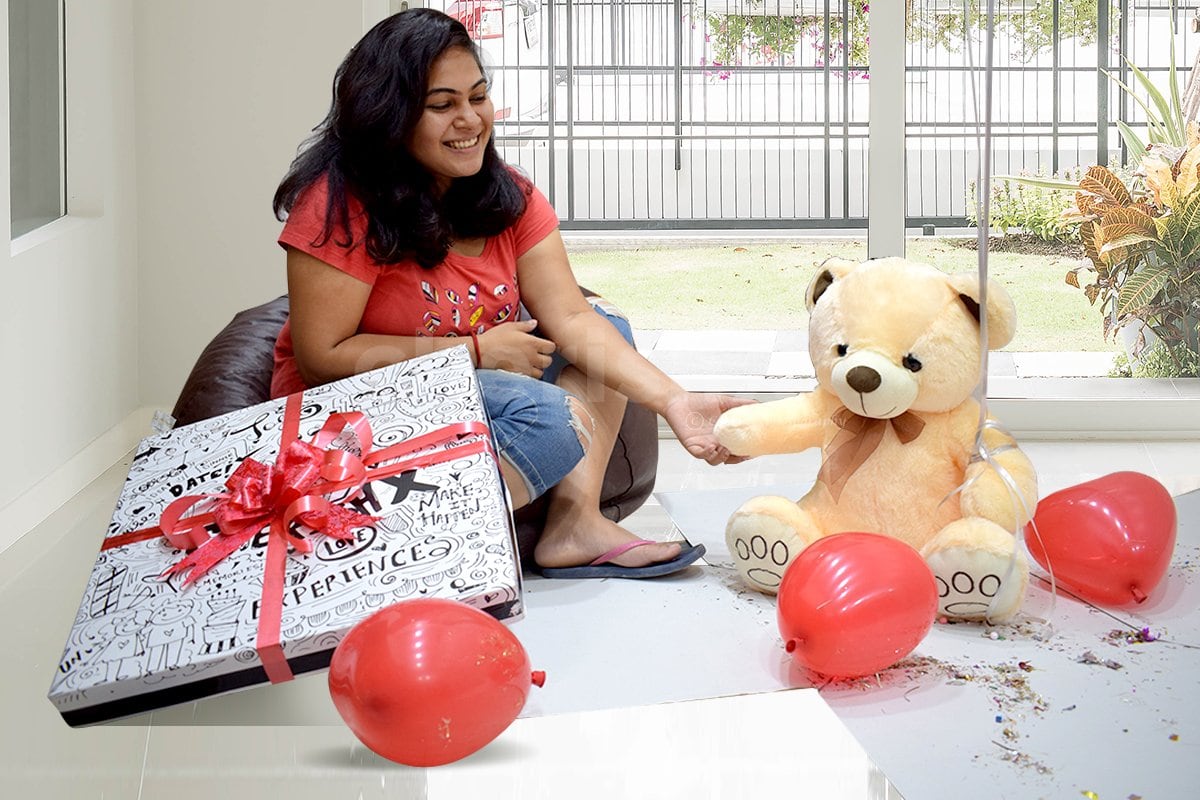 Teddies have been our little best friends since the day we were born. There is something about the comfort that one gets on hugging a teddy bear. It usually reminds people of the person who gifted them this fur friend. Keeping these sweet little feel goods in mind, the teddy surplosion box is designed. A teddy bear in a surplosion box just adds that surprise element to a gift. I mean, who doesn't love opening big boxes! Also, when your partner would open that box, they'll find balloons along with that cute 2 ft teddy bear. You can also add cakes, chocolates, flowers, or other customizations to the box if you want. 
Personal Radio Show
Sometimes life takes a toll on us. If you feel that way too because there is a really important work trip to be made on your special one's birthday or you can't be around for your anniversary, then don't worry, we've got you covered. For situations like these, we have a personalized radio to remind your partner how special they are to you, even if you can't be around. In this particular surprise, your loved one will receive a customized radio show, usually 10-15 minutes long. The show consists of 3 paragraphs with a song chosen by you after every one paragraph. A surprise like this is sure to make your partner happy and emotional. 
Picture of pictures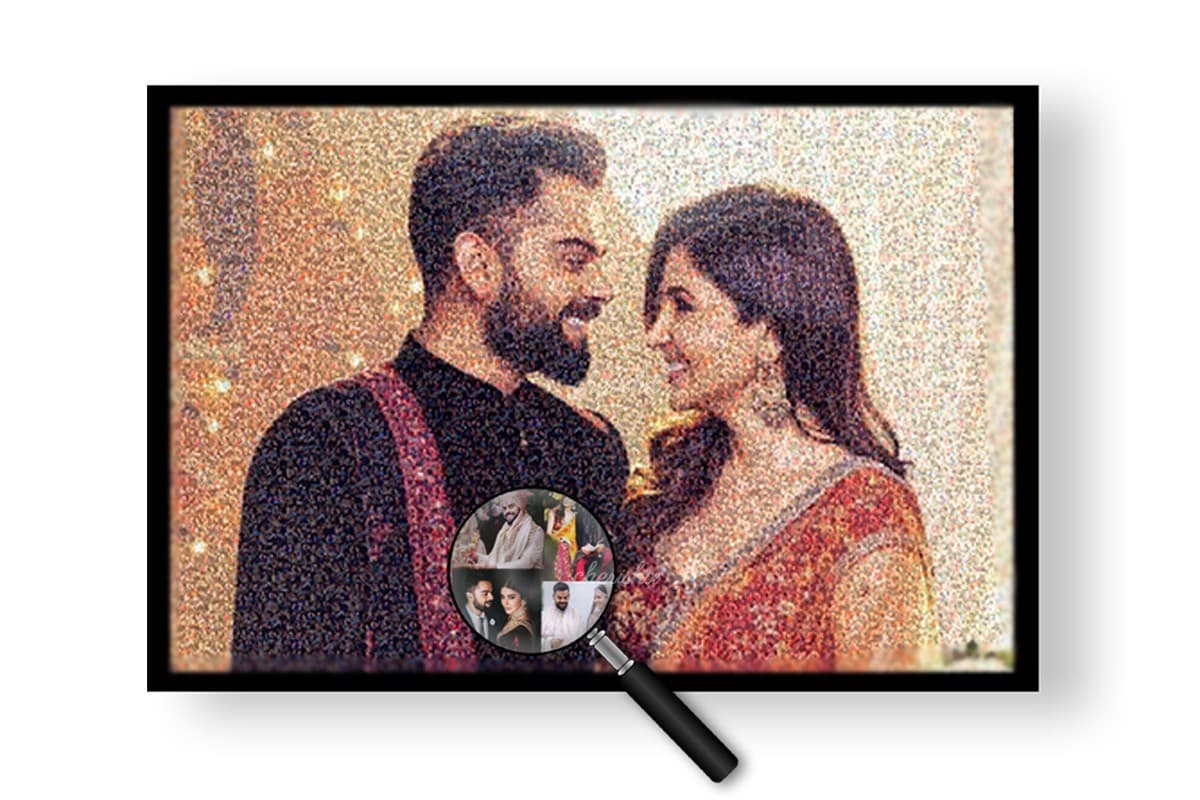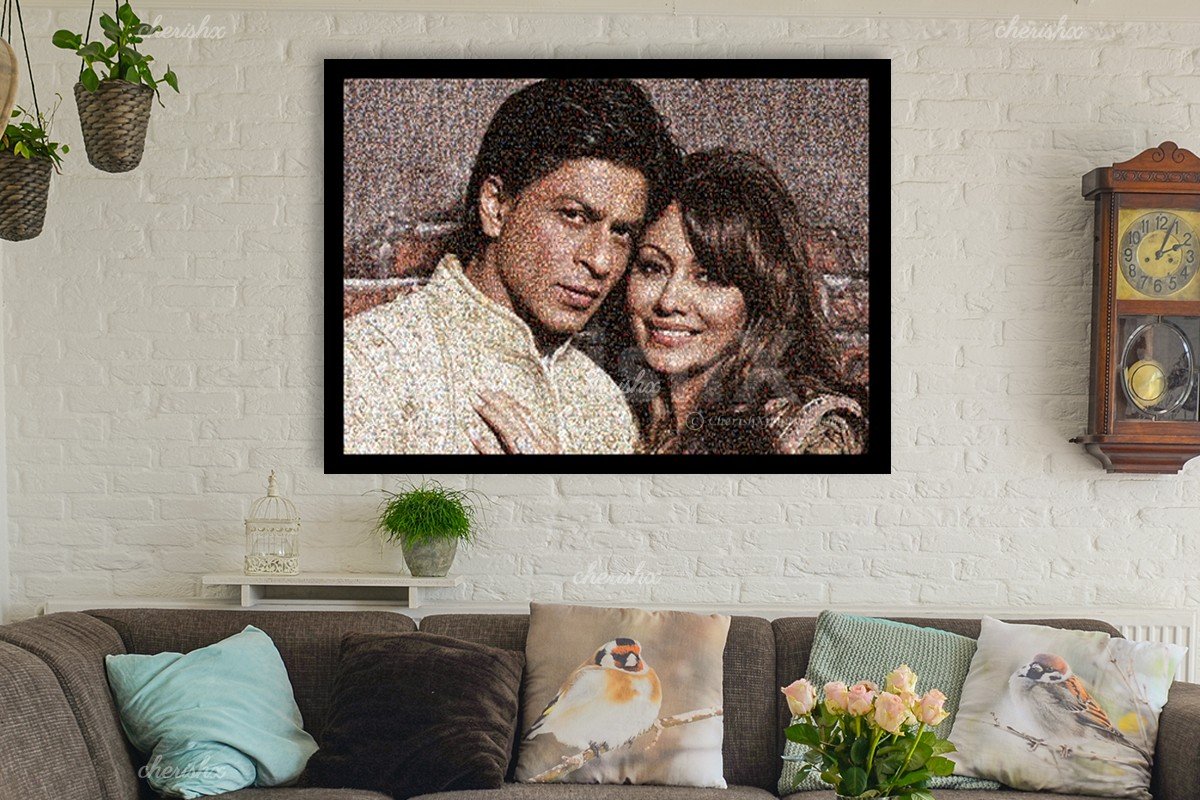 Pictures are your gateway to the old times. The moment you open an album, you open the door to that timeless discussion of how stupid you used to be or how beautiful a moment was. While you relive the old memories, you make new ones to cherish later. Understanding how important and touching memories are, the 'picture of pictures' gift has been designed. 300 hundred pictures of your precious moments are creatively put together to make one picture of you and partner. It looks like a beautiful picture from a distance but as you come closer, you find so many different memories to throw back on. A gift like this is sure to make you and your partner's day special. 
There are a countless number of things that can be gifted but when it comes to your special one, it has to be beautiful and the best. We hope that this blog helped you make a pick for the perfect gift. To explore more such options, visit CherishX.