Special occasions like birthdays, anniversaries, farewells, valentine's day, come only once a year and they deserve something that is thoughtful and beautiful.
And greeting cards have been fulfilling that criteria for ages. Not only are cards a great way to convey emotions that are otherwise difficult to express but also show that you care. 
When you give someone a greeting card, you make them feel special. 
But how will you make them feel special when you recycle the same boring card every year that has a standard cheesy message pasted on it? Don't worry, you can "Up" your greeting card game with these exciting "3-dimensional Pop Up Cards."
So, here are 10 unique 3d pop-up greeting cards that can make you stand out from the crowd.
This devilishly delicious 3D cupcake pop up greeting card is a perfect way to surprise your loved ones on their birthday. At first glance the card may look pretty simple because of its minimalistic design-but when you open it, a luscious 3-dimensional "Cupcake" appears. The tasty chocolate and cream cupcake is decorated with succulent red berries, sprinkles and embellished with candles. Write some cute birthday wishes and give a special surprise.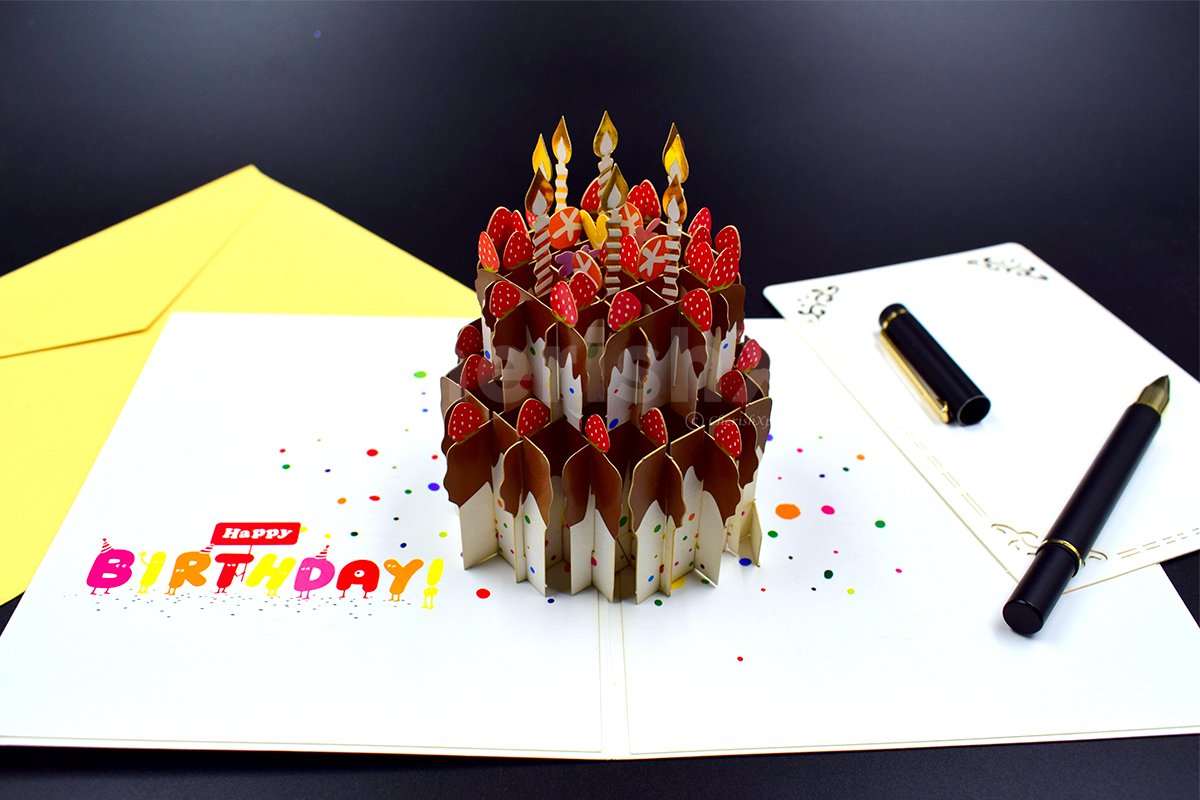 Asking your love to tie the knot and become partners for life is a precious moment. So why not do the "Popping the question" thing in style with an elegant 3D wedding ring pop up greeting card? This stunning card features stylish diamond wedding rings set atop intricate golden and silver curls. If colorful and cartoony designs are not your thing then this modern and sophisticated card is perfect for you.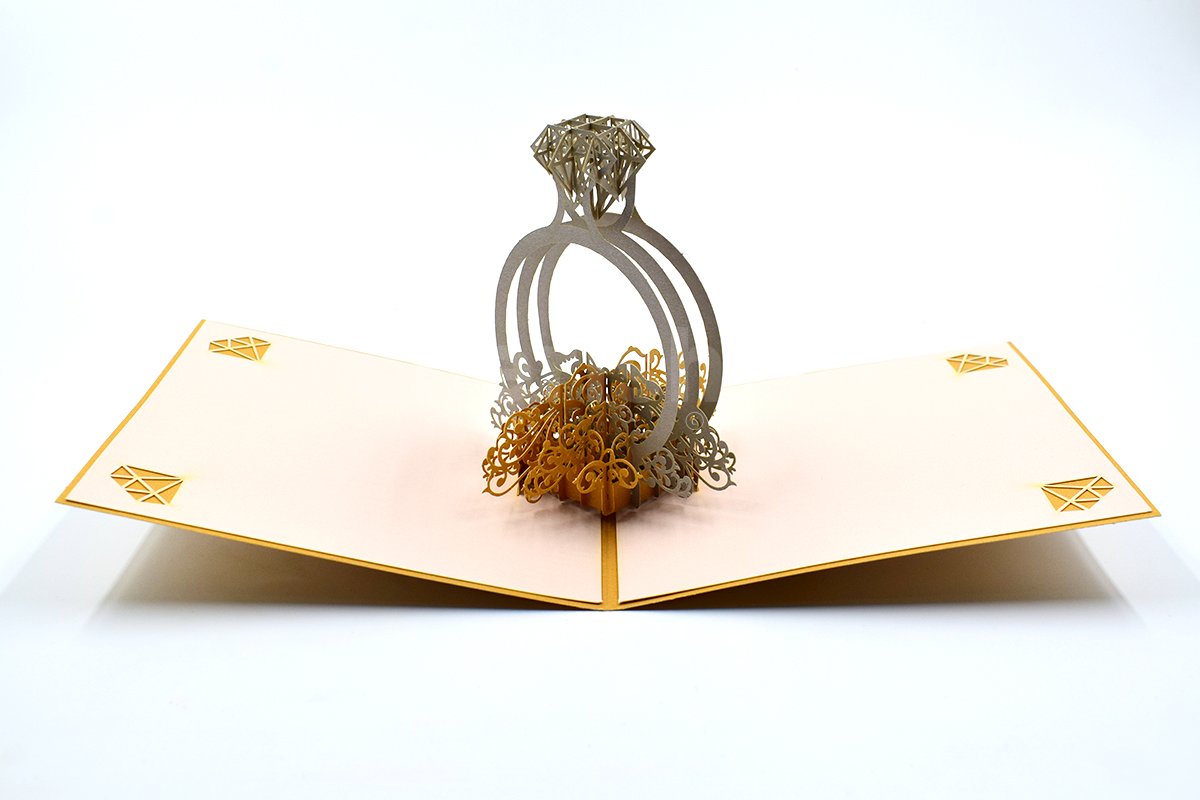 This cool card is for people who just can't stop playing Pubg. It features a black pubg truck that you may have seen in the game. Combine it with a quirky message and gift it to your friends and family to show appreciation for their bravery on the pubg battlefield.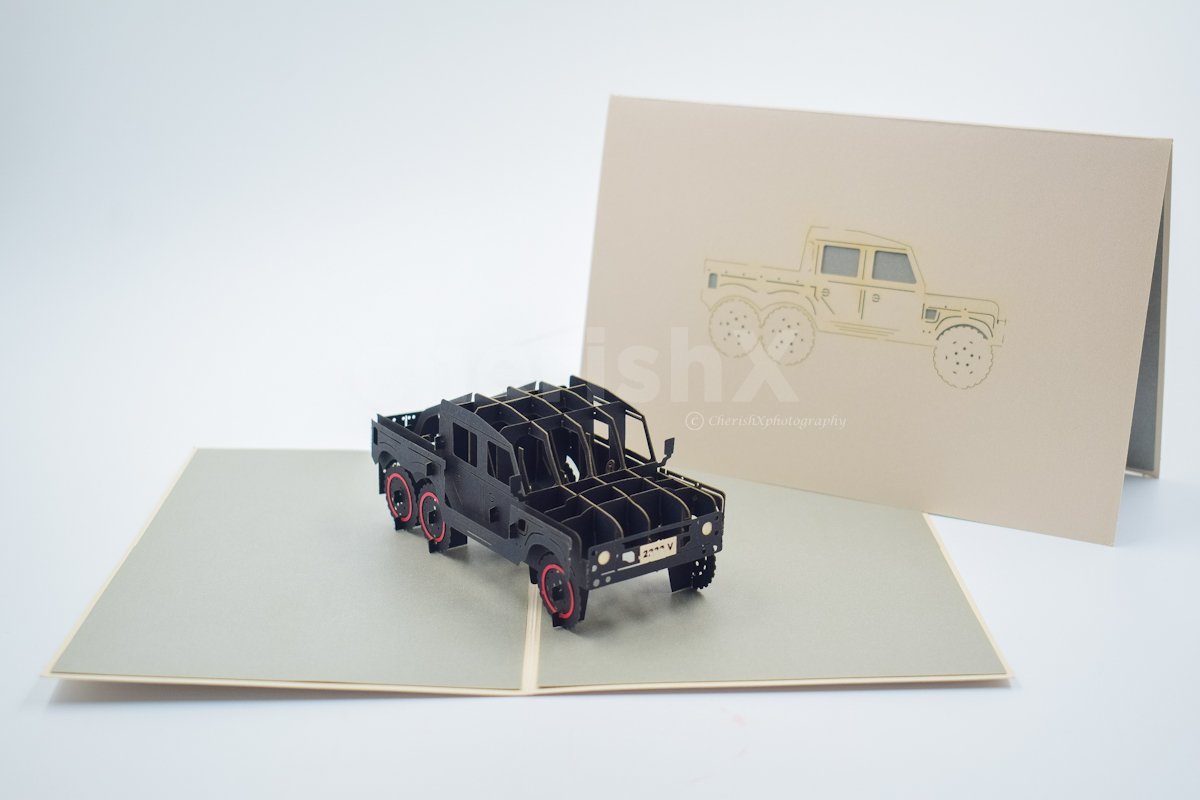 It's not every day that you see cute butterflies on greeting cards. This whimsical card showcases a group of colorful butterflies floating in the air. More than its beauty, this card will take your breath away with its ingenious design.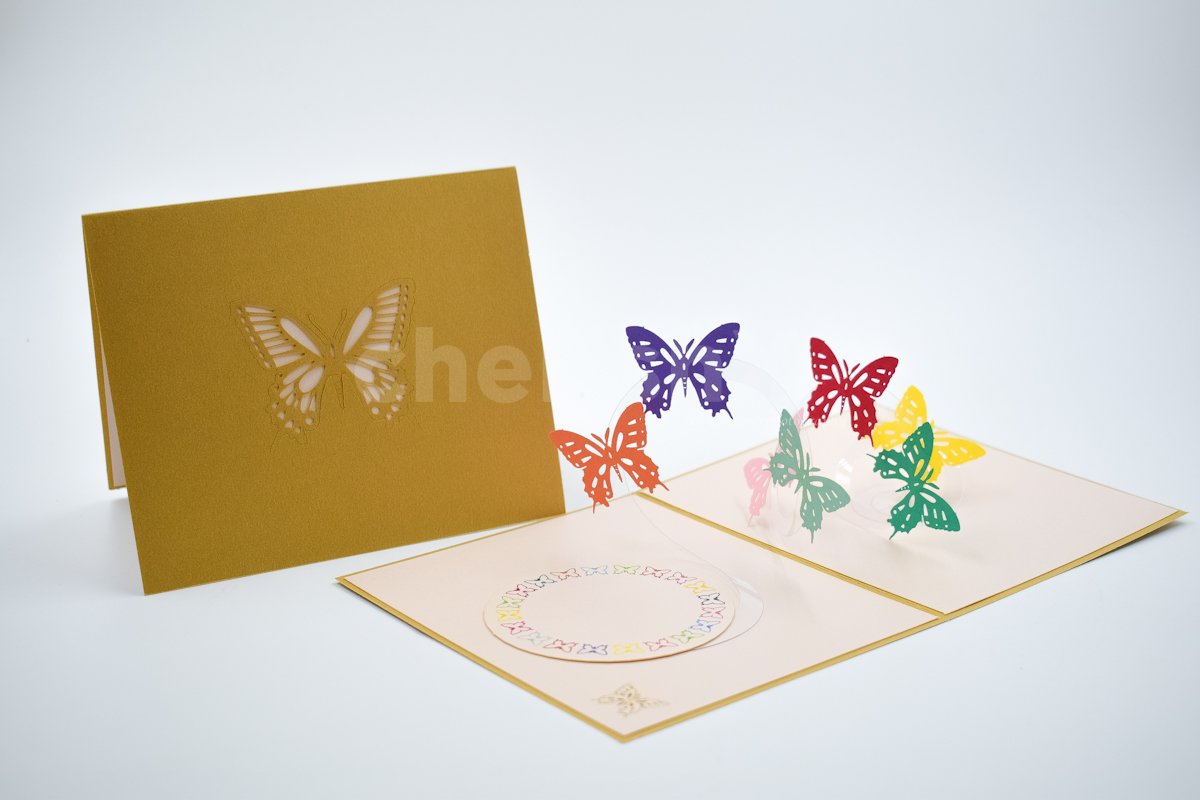 Flower bouquets are always a good idea when it comes to gifts. But how wonderful it would be if you could gift a bouquet in a greeting card?  This flower bouquet pop up card features beautiful hand-crafted paper flowers. Unlike real flowers, these flowers will never wither and will stay with you forever. You can have these cards in red and pink carnations, and white lilies.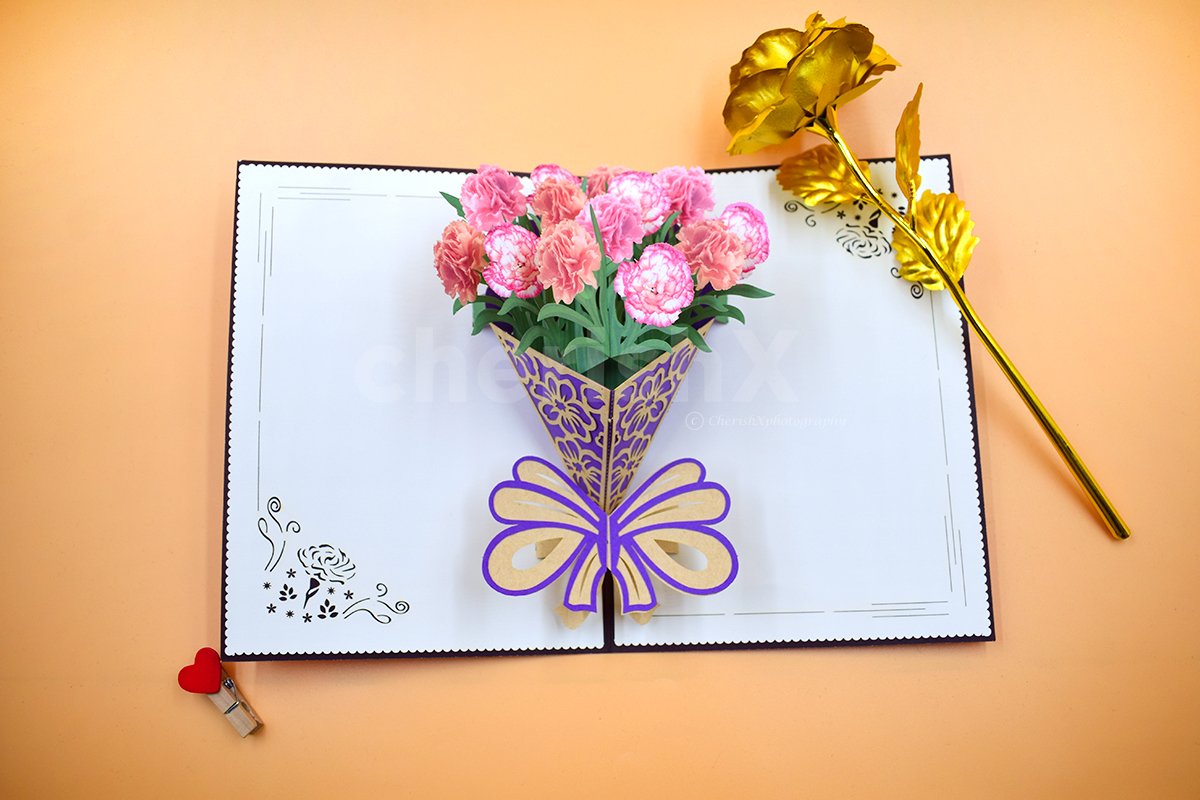 This card is nothing short of a wonder as it holds the glorious Taj Mahal. As you open the bright red card, the awe-inspiring mausoleum appears in its full glory.  The intricately designed card is perfect for those who want to express their undying and eternal love for their partner.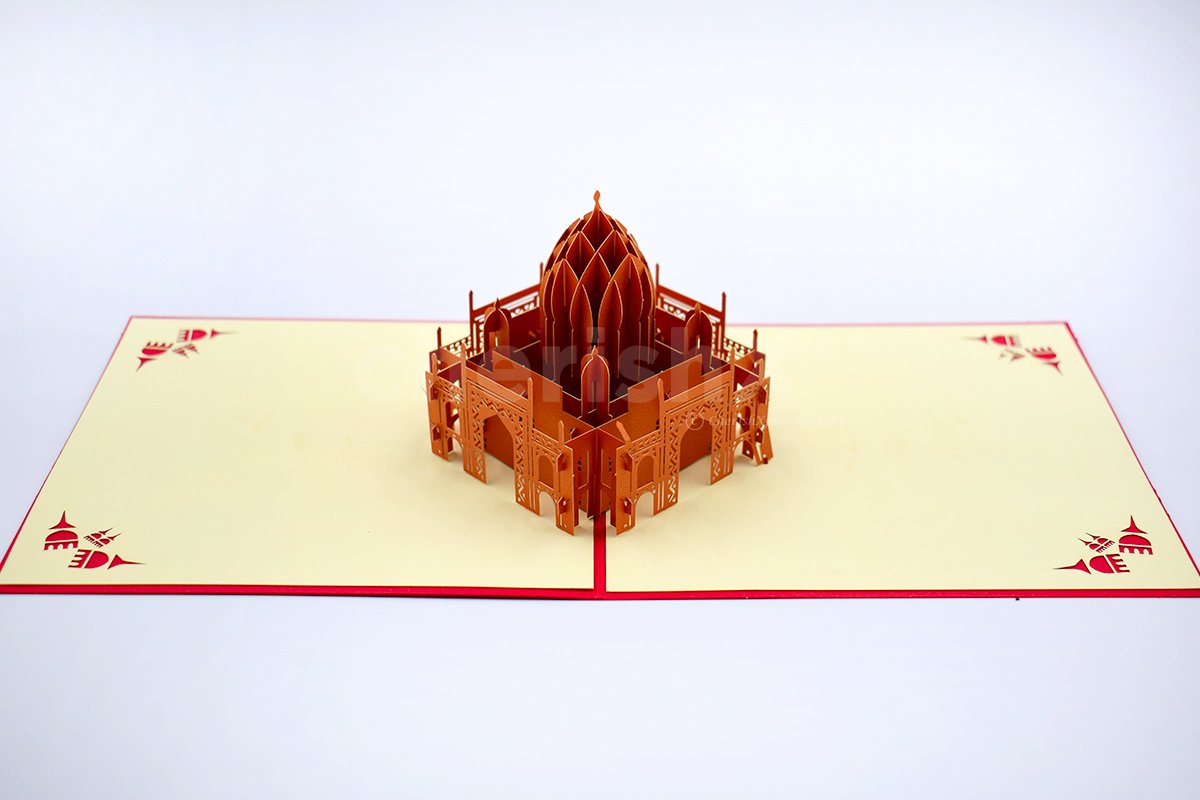 There is no shortage of spiderman greeting cards in the market but not many are as "Amazing" as this Spiderman 3d pop-up card. Once opened, the friendly neighborhood spiderman is seen swinging across buildings in a 3-dimensional new york city. If you are throwing a spiderman themed birthday party for your kids then teaming it up with this card will be a cherry on top.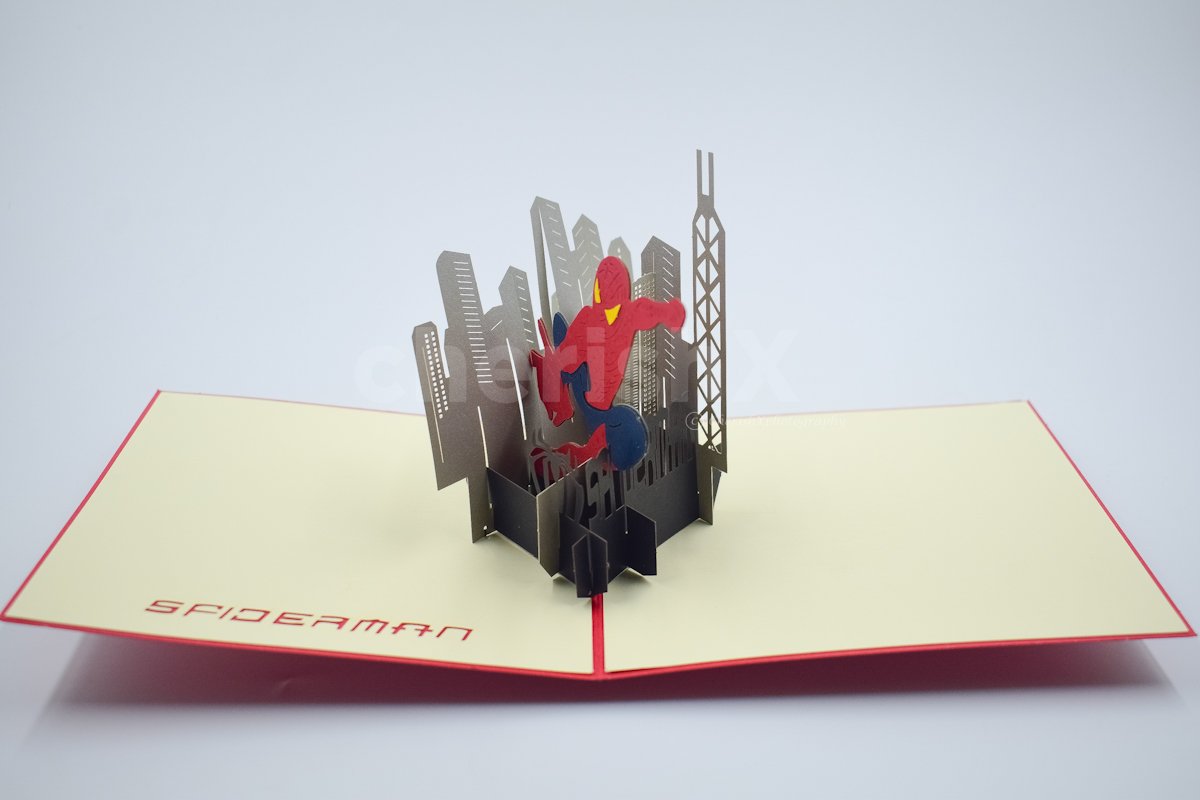 Weddings are times when the bride and groom are swamped with greeting cards. And to be honest, they just look at the card and hardly read it. Moreover, if it's a boring looking card, they'll just throw it away. But you can make a lasting impression with this unique wedding pop up greeting card. It features a beautiful front that makes you want to open it and once you open it, a stunning married couple is seen standing under an exquisite flower arch.

This attractive and ultra-modern card oozes elegance and style. It features a simple yet aesthetically pleasing design and presents a cool, 3D matt black lighter that is finely illustrated. This classy card can be a refreshing choice for a birthday greeting card for him.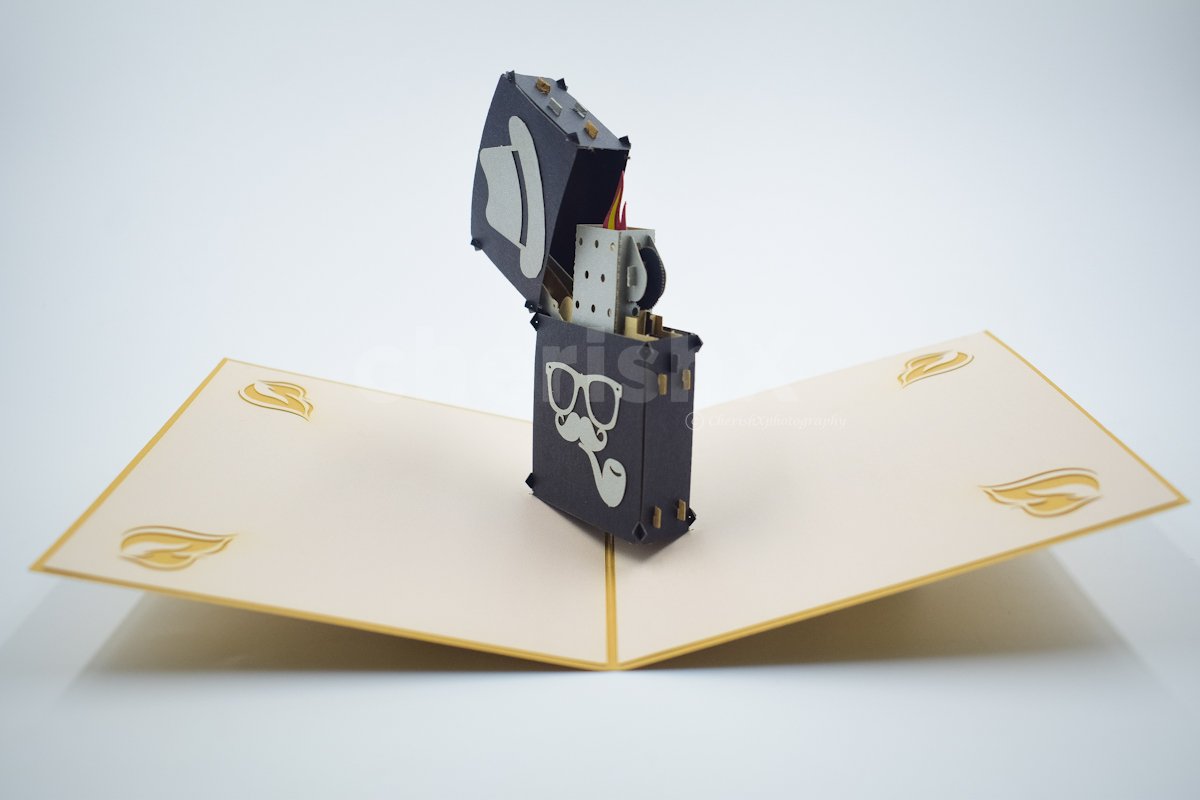 Last but definitely not the least. This super cute card features a magical Unicorn, rainbow, stars, clouds and a matching blue background to give it a heavenly look. Kids go absolutely bonkers when they see unicorns and rainbows. So, write an adorable, heart-touching message and surprise them on their birthday or any special day.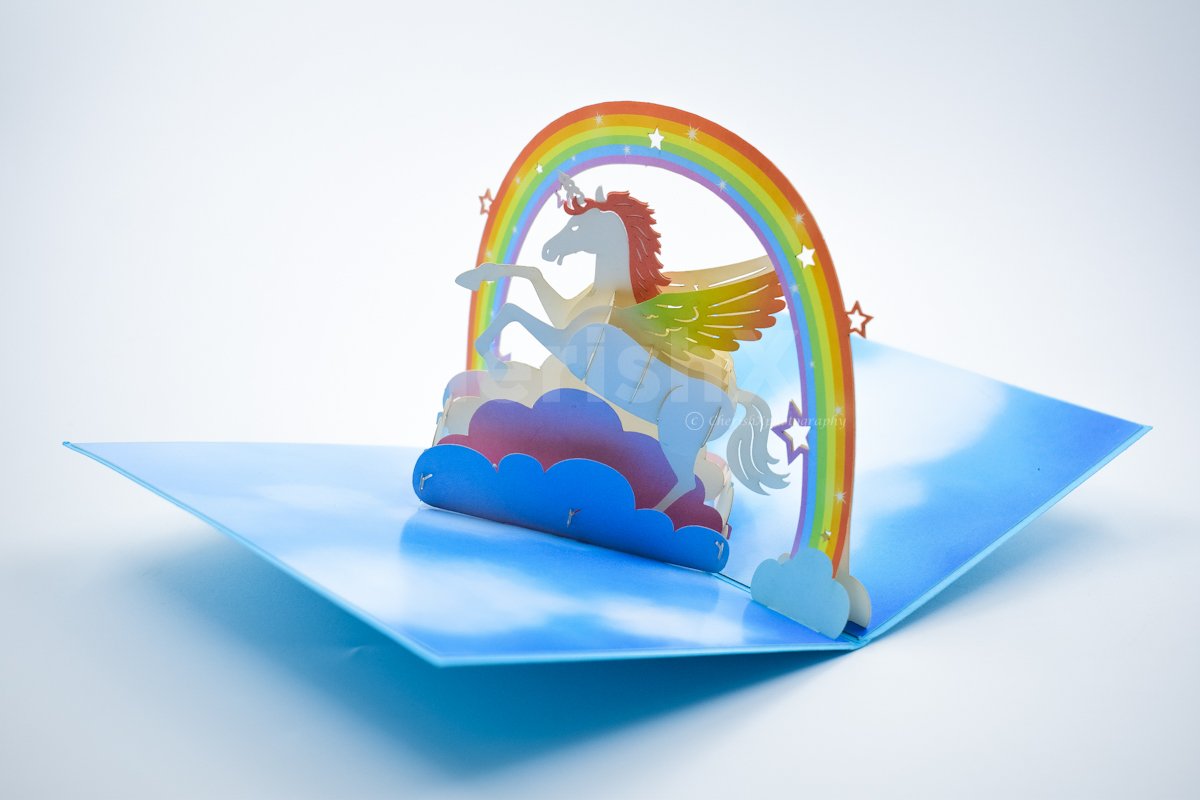 These unique 3d pop-up greeting cards are a fun way to send a cute message to your loved ones and make celebrations memorable for them. For more amazing and quirky 3d greeting cards for birthday, anniversary, proposal , etc. just visit Cherishx!