When we adopt dogs, we not only make them our pets but tend to treat them like our children. Our dogs are part of the family and require the same attention as everybody. So when it comes to their birthday we want to make it unforgettable for them. Invest in some enchanting dog birthday decoration ideas and celebrate dog birthday to make them happy.
Yes, the good news is that there is a plethora of fun and effortless ways to make your dog's birthday amazing. If you are not certain how to celebrate your dog's birthday, don't worry, we got you covered for this.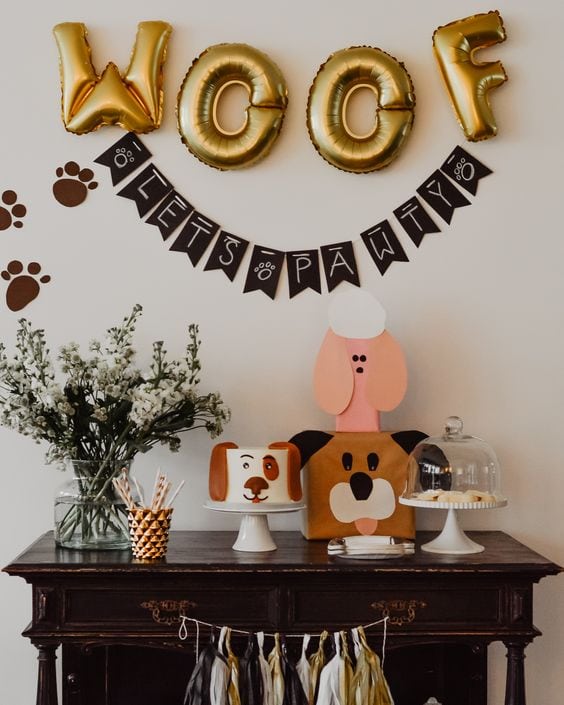 From hosting a doggie birthday party with the decoration of their choice to having a notable doggie movie night, here are some great fun ways to commemorate your dog's upcoming birthday.
Unique and Ravishing Pawsome Ways to Celebrate Dog Birthday
Celebrating your furry friend's birthday is a big and fun day for both of you and your pup. Thus, abiding by some tips on throwing a paw-some birthday party is essential. For dog lovers, the pup is no less important than any other family member — and we undoubtedly would not miss celebrating a dog's birthday, would we? Of course not! Every dog has his day, so celebrate your pup's main day with unusual activities and decorations that you will both appreciate.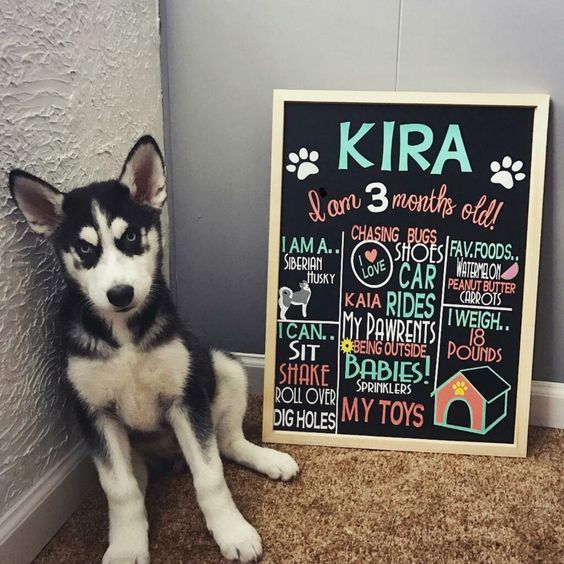 Let's dig deep down to check out the awesome ways in which we can celebrate our furry friend's birthday.
Organize and celebrate Dog Birthday Party
Yes, the best way to surprise your dog is to host a birthday party for your furry. You can invite some of your friends and family along with their friendly dogs to celebrate the occasion.
Besides, it is suggested that do not overdo the guest list as that can create havoc for you and for your furry. There is nothing wrong with keeping the dog birthday party intimate and having a few doggie friends. This will be more than adequate to make it an indelible day for your dog.
Serve them with dog-friendly cake, pass some"doggie bags" filled with treats & goodies, and play some fun doggie plays.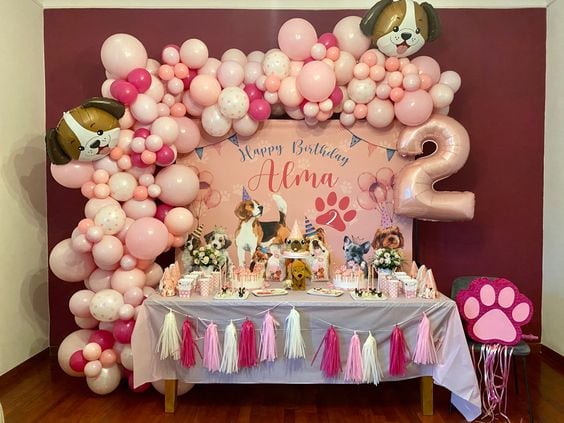 Along with this, if you are planning to host a dog's birthday party outside the home, just make sure that all of the dogs have access to fresh water and shade at all times. And determined to keep an eye on things and ensure that all the dogs are supervised at all times by you or by any of your trusted friends.
Balloon Decoration for Dog's Birthday Party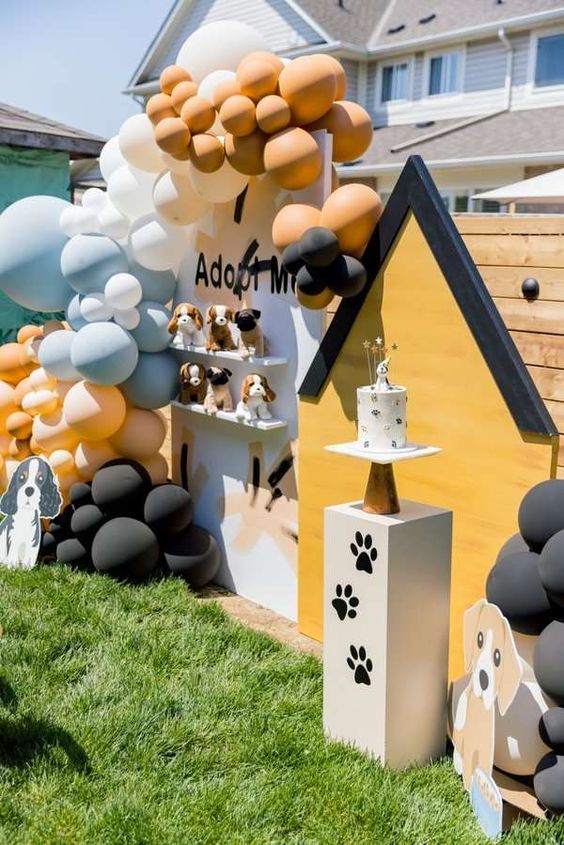 Being dog lovers, we all have witnessed the dog's love for balloons. Yes, not only kids but dogs are also very fond of balloons. Remember the last time, you gave your dog that colorful balloon and how he played with it making you all roll out laughing?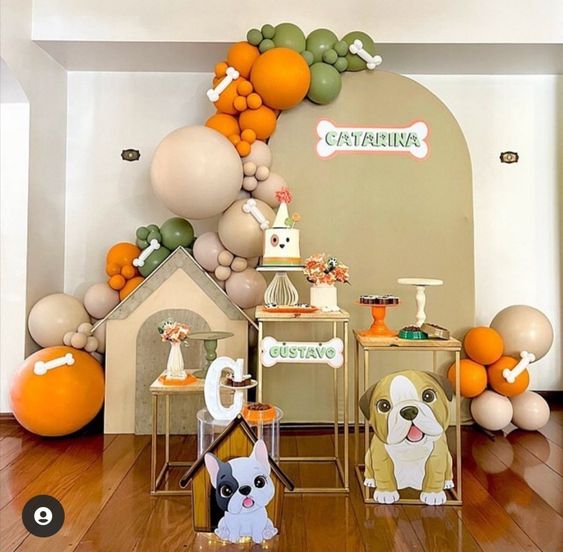 Thus, opt for some pretty and colorful Dog Birthday Decorations from CherishX that your birthday boy/girl will definitely enjoy to the fullest.
Lets Pawty Birthday Decor
Giving a theme to your dog's birthday party is like adding some charm, sense of purpose, and flavor. Celebrate your furry friend's birthday with lets pawty birthday decor from CherishX. It perfectly suits the theme and includes everything from large balloon arches to big happy birthday banners.
Transform your home with decorations like paw-printed flex, paw-printed balloons, lets pawty silver foil balloon, an arch of balloons in colors white and black, silver frill curtains, and bone cutouts.
Get impressive customization as well with this decor and make a purr-fect birthday celebration for your dog.
Candy Land Pet Birthday Decor
Surprise and celebrate dog birthday with candy land pet birthday decor and make the day exciting for your pup. A trending decor that surely enchants your pet and is curated with wall-pasted backdrops of purple, pink, yellow, blue, and peach pastel balloons. It also includes an ice cream cone-shaped foil balloon, a donut-shaped foil balloon, a star-shaped foil balloon, a candy-shaped foil balloon, and a happy birthday bunting.
Besides, get a welcome to candy land signboard, and candy theme paper cutouts to give a perfect theme party that your dog and guests will adore a lot.
Brown Cute Dog Birthday Decor
As the name suggests, it is a unique way to celebrate dog birthday with this brown cute dog birthday decoration. If you opt for this decor, you get a multicolor arch of balloons of brown, green, apricot vintage, and golden chrome color balloons that suit the theme precisely.
Along with this, get paw-printed balloons, dog theme paper cutouts, a large digit foil balloon, black latex balloons to form a paw, and cute lets pawty black bunting. Also, get customization as per your dog's taste and preference.
Woof Party Theme Pet Decor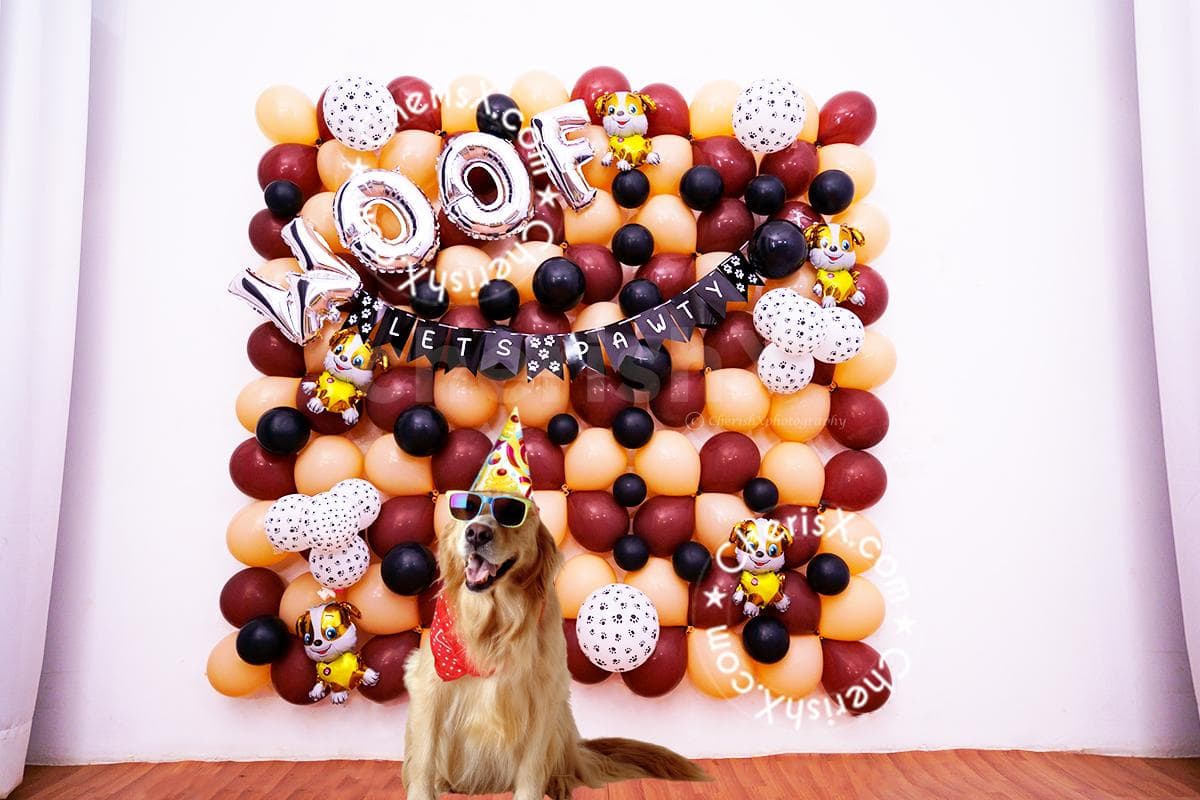 Every year your dog watches you celebrate your birthday, so why not give your pup the same feeling this year by opting for a woof party theme pet decor? Watch your dog merry-making by quickly moving his tail back and forth and experience the best part of the entire day circled around them.
This decor comprises of balloon wall of 100 balloons in color like brown latex and apricot vintage, paw-printed balloons, dog-shaped foil balloons, black latex balloons, lets pawty black bunting, and WOOF-lettered silver foil balloons. Want some extras with this, no worries, avail of customized decor as per your requirements.
Blue Theme Lets Pawty Decor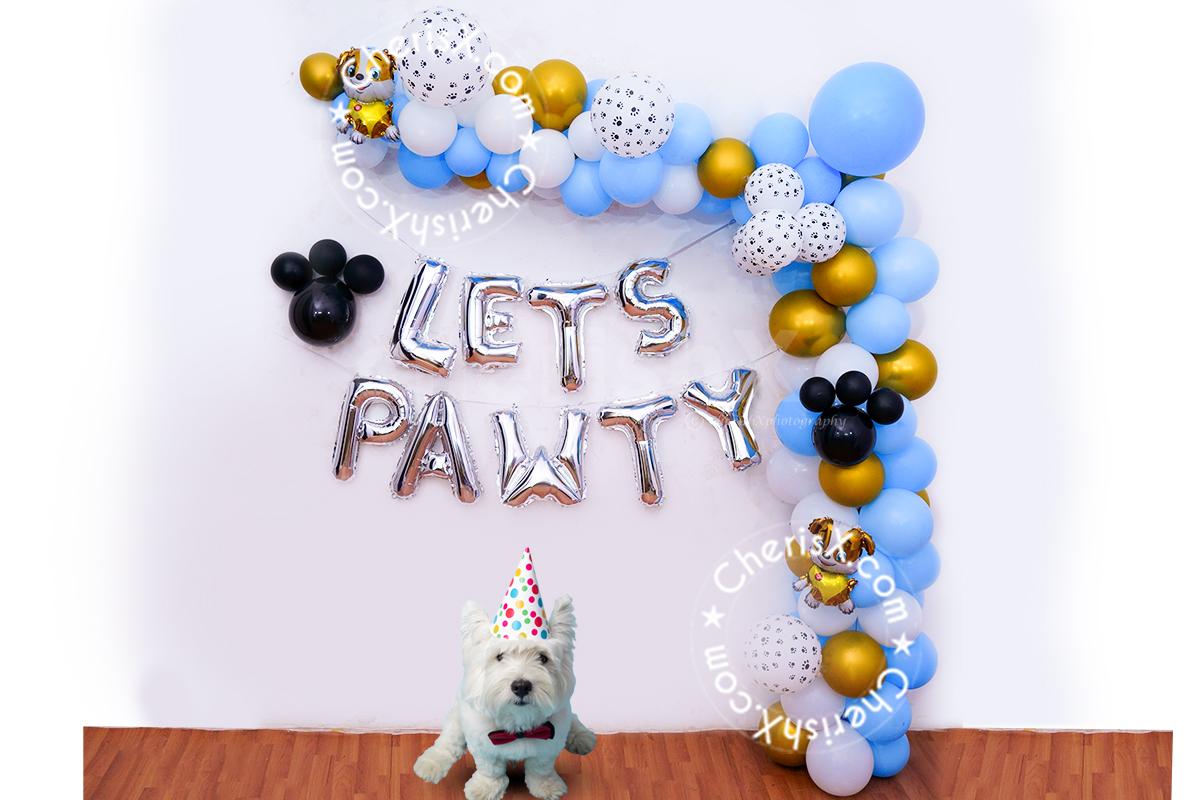 Filled with balloons of all shapes and sizes, go for blue theme lets pawty decor from CherishX. This decoration can change the overall look of the venue and include everything from pawprints to happy birthday buntings.
Light up your home with the most unique decoration that includes an arch of balloons of color light blue latex, white latex, golden chrome, and paw-printed balloons. Also, get let's pawty silver foil balloons, black latex balloons, dog-shaped foil balloons, and blue pastel balloons. Surprise your pet with this amazing decor that can be customized further as per your demands.
Furever Young Colorfull Birthday Decor
Furever young colourfull birthday decor is undoubtedly one of the most joyful and vibrant birthday decorations. Let your pup enjoy the whirlpool of colors with a decoration that includes furever young golden foil balloons, and a multicolor arch of balloons in the color pink, light blue, yellow, light green, and purple.
Also, get multicolor confetti balloons, a silver star-shaped foil balloon, and free-floating balloons. Furthermore, we can add whatever you wish for a balloon bouquet, cake, and flowers. Avail of customization with any of our decor and book by visiting our official website.
Pink and White Theme Pet Birthday Decor
For energetic dogs, book this pink and white theme pet birthday decor by CherishX. Make your atmosphere bright and jolly by opting for this pleasant and beautiful decor for your dog's and cat's birthday celebrations.
Get an arch of balloons in colors like pink pastels, pink latex, and white latex. Along with this, paw-printed balloons, woof silver foil balloons, and a large happy birthday black bunting will tie all your decorations together. Moreover, to save your pets from toxic plastic, we use top-notch quality products and decorations items that are safe for your pets. Have a safe and fun birthday for your pet with CherishX.
Dog Birthday Party Present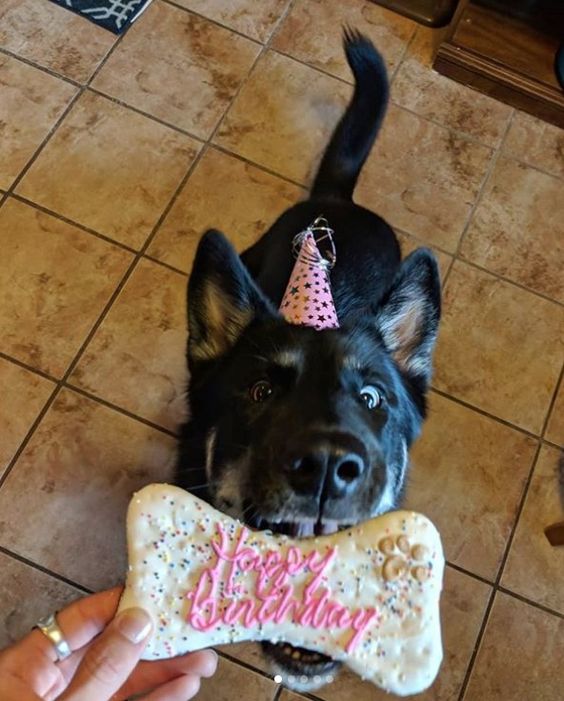 If you are seeking to get your dog a different special gift for their birthday, let your dog choose what they want. For this, you can take your dog to your local dog-friendly pet store and allow them to check the aisles and pick out their own preferred gift.
Another fun (and hilariously endearing) idea is that you can put your pup in a room with a mess of tennis balls and observe the excitement ensue of your dog.
Delicious Cake or Treats to celebrate Dog Birthday Party
On this special occasion, show your dog some extra love by making them a superior treat. You can make your dog a cupcake (dog-friendly cake) with the help of some puppy cake mix, or check out the homemade dog cake recipes. Get Amazing Cake Toppers from FrillX
Don't feel like busting out the baking gear? No dog has ever avoided peanut butter paired with his favored treats. Make them feel special by preparing their favorite meal. Dogs love the veggies in their meals, so look up pet-friendly recipes online and cook some healthy yet delicious birthday spread for them.
Walk Some Miles on Your Dog Birthday
Every dog loves walking with their owners. On this special day, you can make your walk extra special by taking them somewhere on new routes. With them, explore a new hiking trail or a new park. Also, give them some fun time to sniff around and take in all those fresh and exciting smells. This will surely make your dog's day!
Pamper Your Dog On Their Birthday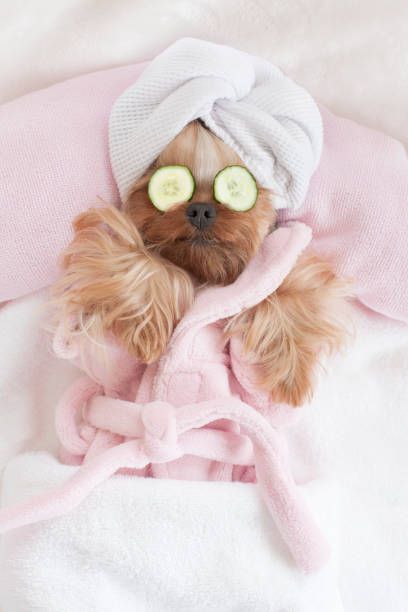 Wanna make your dog's birthday extra special, then take them to a doggie spa and pamper them. It's a significant day, and your dog must look and feel its best at its birthday party. Book an appointment and take your pup to a stylist to groom your pet. Let them have a nice spa day along with a nice haircut and a soothing massage. Dress your furry in his favorite clothes and you may also alter its collar.
Plan for Games for your Dog's Birthday party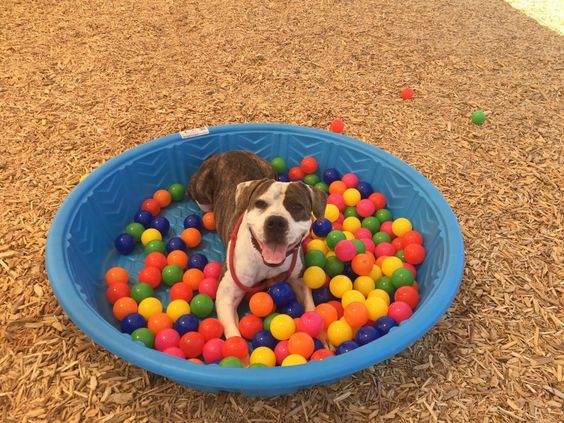 The best and the most exciting part of the dog-friendly party games is that they are actually basic training techniques concealed as fun! Have a lot of toys (and treats) for games like hide-and-seek and fetch, which help dogs rehearse commands like "sit," "stay," "come," and "fetch."
Take your puppy party games to the next level and go for a Snoopy say game. In this, all dogs can play together, and tell them to just follow the commands and make certain movements. The last supper standing wins the game.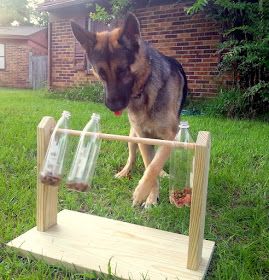 You can celebrate your dog's birthday by turning it into a game day. Engaging them in some extra games on their birthday is an easy way to ensure it's a fun day for them.
You can include some doggie-friendly games such as:
Fetch/Frisbee
Hide & Seek
Tug of War
Food-Dispensing Toys
Find The Treats
A dog's birthday portrait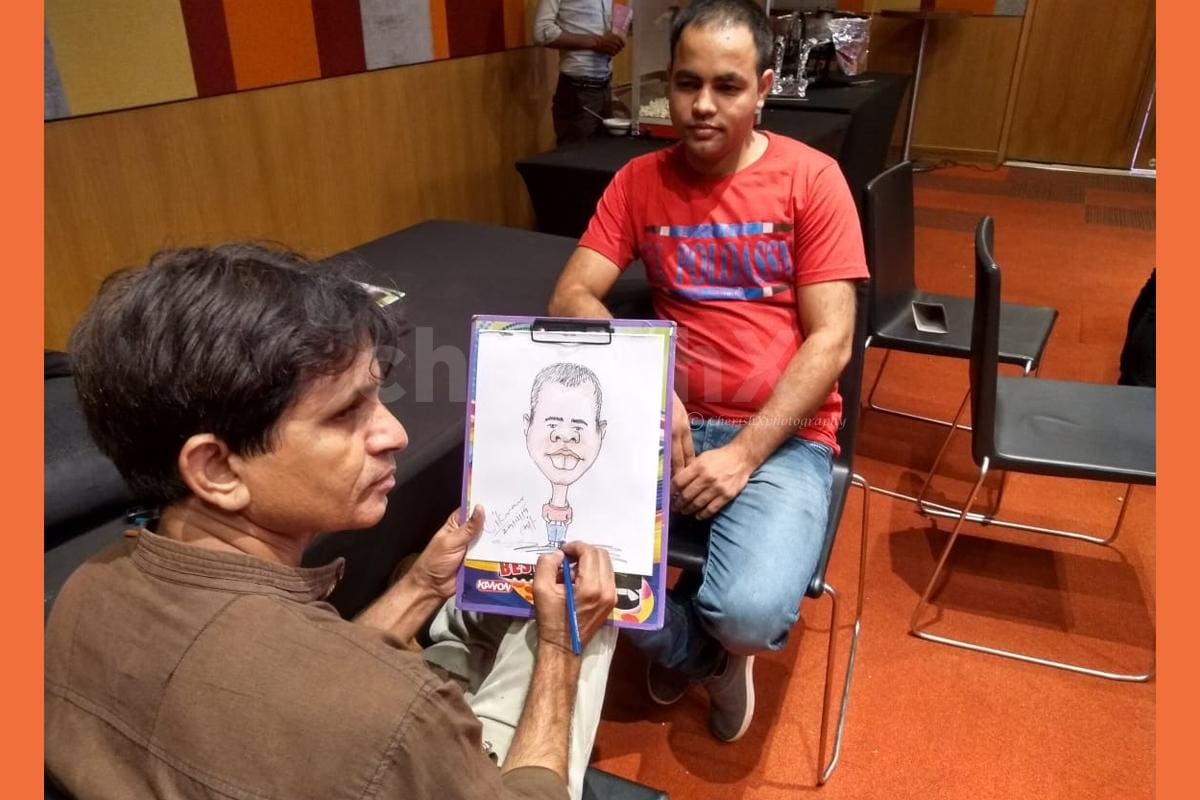 It is so typical to get professional pictures taken for our kids' birthdays, let's start this tradition with your pet as well. Find a local pet photographer or portrait artist in your area and make an arrangement for a remarkable birthday portrait session.
Naturally, you can plaster your dog's adorable face on t-shirts, mouse pads, mugs, note cards, and more. Also, create a photo memory book for your dog, comprising each year's birthday photos, as a prospective keepsake.
Cute Party Wear to celebrate Dog Birthday
There is nothing more attractive in the world than a party hat or party dress on a puppy. It's nifty-easy to make your own by attaching some non-toxic kind—construction paper, poster board, or foam paper into a cone shape. Then, you can garnish it with an enduring marker, pompoms, tassels, or any other accouterments that will make your furry friend feel extra cheerful. Tap to see these Cute Dog Dresses your Puppy will love
Besides, you can switch a no-sew bandana with some appealing fabric and fabric glue or hemming tape or a no-sew tutu with elastic and ribbons of tulle. Your dog and your guests will love this creation of yours and will take inspiration as well.
Set Up a Photo Booth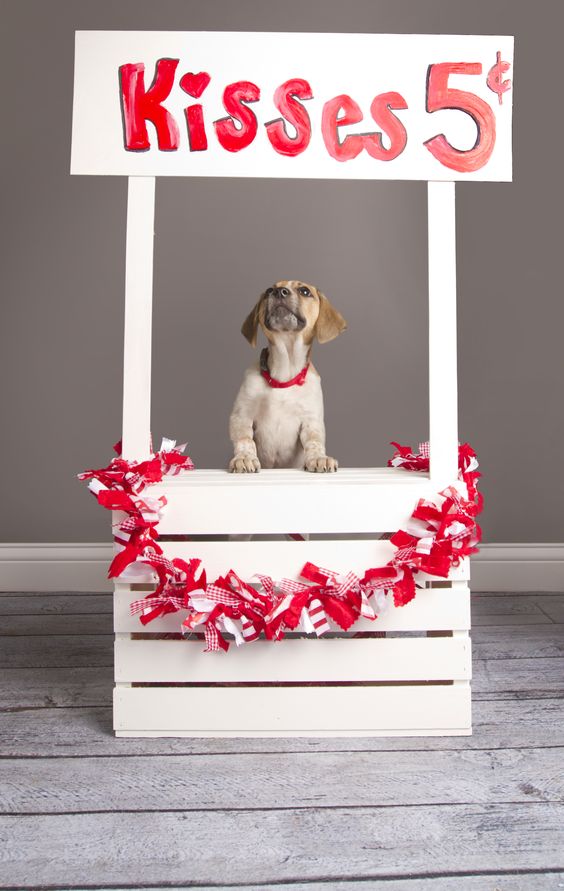 Just imagine your doggie and their squad are all dressed and taking photos together. Awee! What a pretty moment that will be.
Strike paws! Make your own photo booth background, catch some props and get clicking! With this, add some photo props as well like shades of different shapes and anything that your dog can wear. Do not forget about humans and get something for them as well. Check out these amazing Photo Booth Selfie frames from FrillX
Swimming for your Dog's Birthday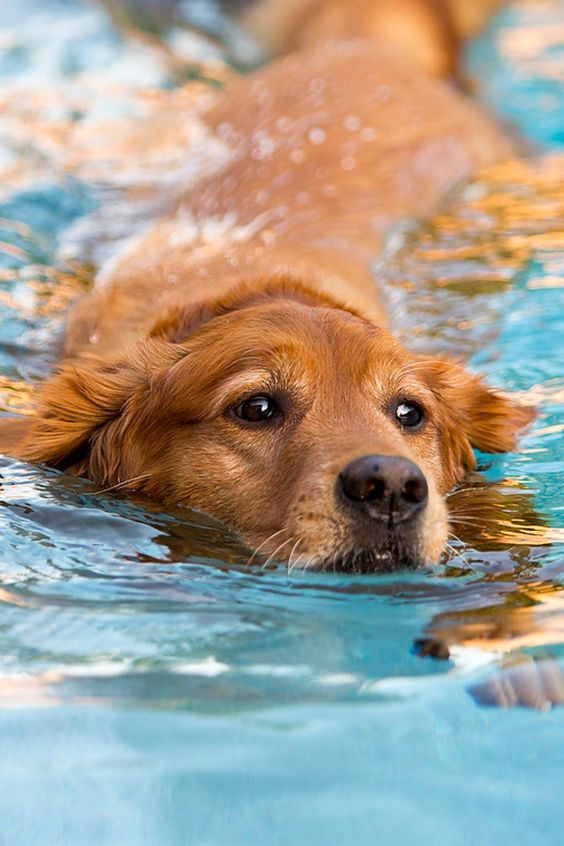 Almost all dogs love to swim, so if you desire to make their birthday a delightful event, take them on a swim day. Take your dog to the local beach, or search for any dog-friendly pools where you can host your part as well in your area. Just reflect to keep an eye on your dog at all times, and obey the primary swimming safety leads for dogs such as bringing along fresh water and cleaning them off later.
Doggie Movie Night on their Birthday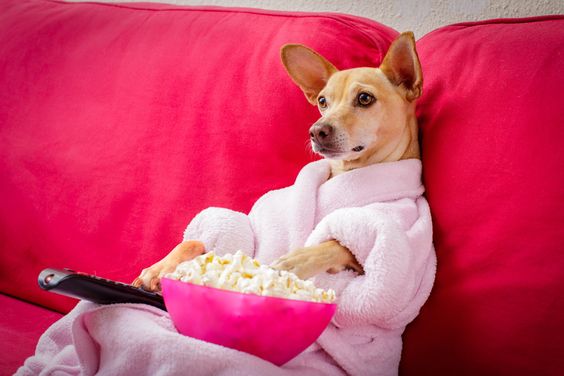 Oh yeah! Movies – we as adults enjoy watching movies, so why not give this treat to your dogs? The best way to celebrate a dog's birthday is by having a movie night. Put on your pajamas, make some popcorn, and sit with your dog on the sofa and watch some movies together that your dogs love. It is suggested to watch dog movies only as that will keep your furry friend active and entertained all the while.
Unwrap the Presents together
After all those parties, give your dog extra special treatments by making the unveiling process a little more exhilarating for them by letting them unwrap all the presents. If your dog does not know the unwrapping part, you can keep it simple by using a gift bag.
Just keep a watchful eye while they explore and enjoy this activity as some dogs have a tendency to eat anything in view like wrapping paper and sliced bags.
Express your love and affection for your Dog
We all know that our dogs are suckers for affection. You can wish them a happy birthday by smothering them with bedraggled kisses and long cuddles. This will definitely illuminate their day or even years!
Although there are numerous ways to make your pooch feel exceptional, the slightest you can do is take some time off from your busy practice and spend it recreating or simply cuddling with your furry baby. There is nothing more influential for your dog than a day or some moments well spent under your company.
Conclusion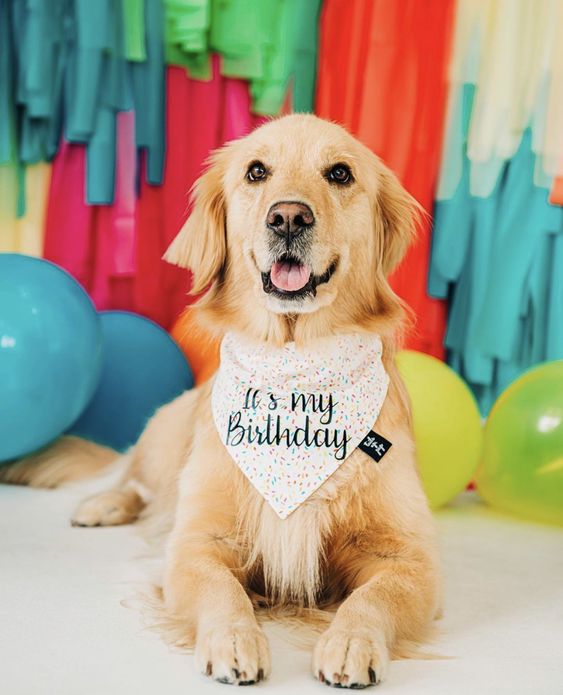 What do you do special to memorialize your dog's birthday? Dog birthdays are as vastly fun for the dogs as they are for us! Make the event extravagant for them as they are our most loyal friends of ours.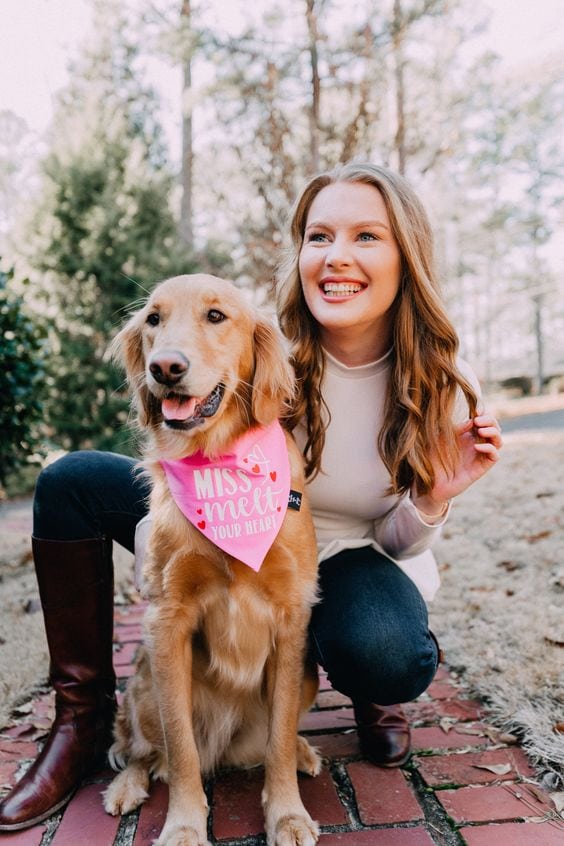 How Do You Celebrate Your Dog's Birthday with a party or plan a date with them? Tell us the unique and wonderful way in which you make your dog feel special on their birthdays.
Why CherishX for Dog's Birthday Celebration?
Want to make a memorable and grand dog's birthday party celebration? Then, look no further, as the team of CherishX offers you the most creative and breathtaking balloon decorations for your furry friend's birthday.
We are a dedicated team who turn every possible way to make a memorable birthday celebration top-notch for you. Our world-class designs and quality are what we are prevalent for.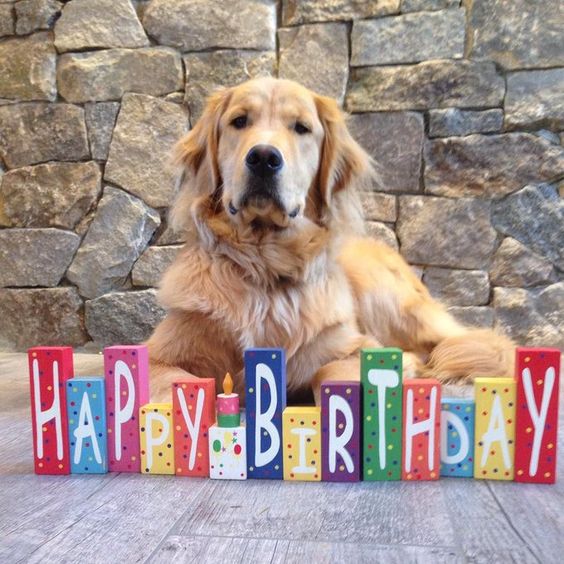 For more information, you can visit our official website, or contact us via WhatsApp!
FAQ
On what day can we celebrate our dog's birthday?
Well, this entirely depends on you! If you know the actual day of your dog's birthday then it's good. Otherwise, celebrate the day you adopted it! After all, it's your loyal furry friend to have as many birthday parties as you want to make them happy.
What cake can we give to dogs to eat?
It is suggested that dogs cannot eat chocolate, and should not consume a cake made for humans. However, there are a bunch of healthy recipes on the internet for you to try for your pup. Besides, there are plenty of deliverable birthday cakes your dog is sure to adore.
What is the life cycle of a dog?
Myriad breeds of dogs have distinct lifespans, but as a widespread rule, canines live from 10 to 15 years old.
How to celebrate a dog's birthday in an easy and fun way?
You can celebrate your doggie's birthday by decorating your space with their favorite items. Like balloons, dogs love to play with balloons and balls. So, you can have a good quantity of balloons and balls in your home so that your furry can play with them. Also, spend some quality time with your friend to make them special.