Christmas is loved by everyone across the world. The most awaited time of the year is finally here which ultimately makes everyone get on their feets to do the planning and execution. The excitement is never ending for both the children as well as the adults.
Having a Christmas Party creates a perfect festive aura that you can enjoy with your friends and family. Playing different games together and planning on Christmas gifts and delicacies makes it all the more fun!
Planning for a Christmas Party at your home may seem a little difficult as you have to focus on all the activities and necessities that will make the party awesome. No doubt that when you want the party to be perfect, the responsibilities and pressure increases more for you!
Christmas is all about decorations so including them in your party will just spread the Christmas Vibes around your place. Your Christmas Party is sure to reach the next level making your and your guests feel awesome. You can try different Christmas Decoration Themes for your party.
How Can I Decorate for Christmas At Home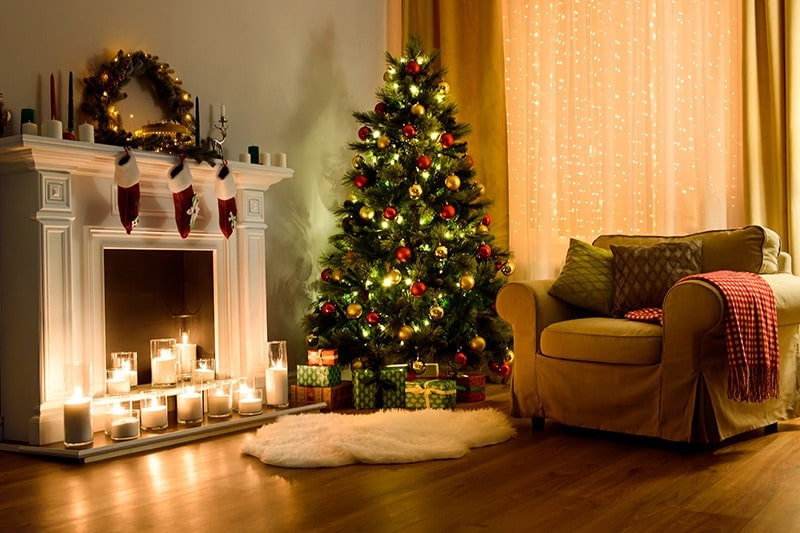 Decorating for Christmas at your home is fun. You get to gather with your friends and family to do the decorations thereby making the moments fun and memorable. You can either try to have DIY Kits or plan to get professional decorators at your home for balloon decorations and more. CherishX is one of the famous event planning firms that offer you professional decorators for the same.
Christmas Decoration Ideas 2022 for Home
Your home decoration for Christmas is sure to look radiant and beautiful when you have gathered all the good ideas for decoration. Getting Christmas Decoration Ideas for your home decoration helps to make it attractive and trendy. You get to know and follow what's trending thereby making your home decorations as per your choice.
What are the Decorations for Christmas?
You can get a variety of Decorations for your Christmas Party to add elegance and charm to your celebrations. Some of the gorgeous decoration ideas for Christmas that you can go for are-
Christmas Santa Balloon Decoration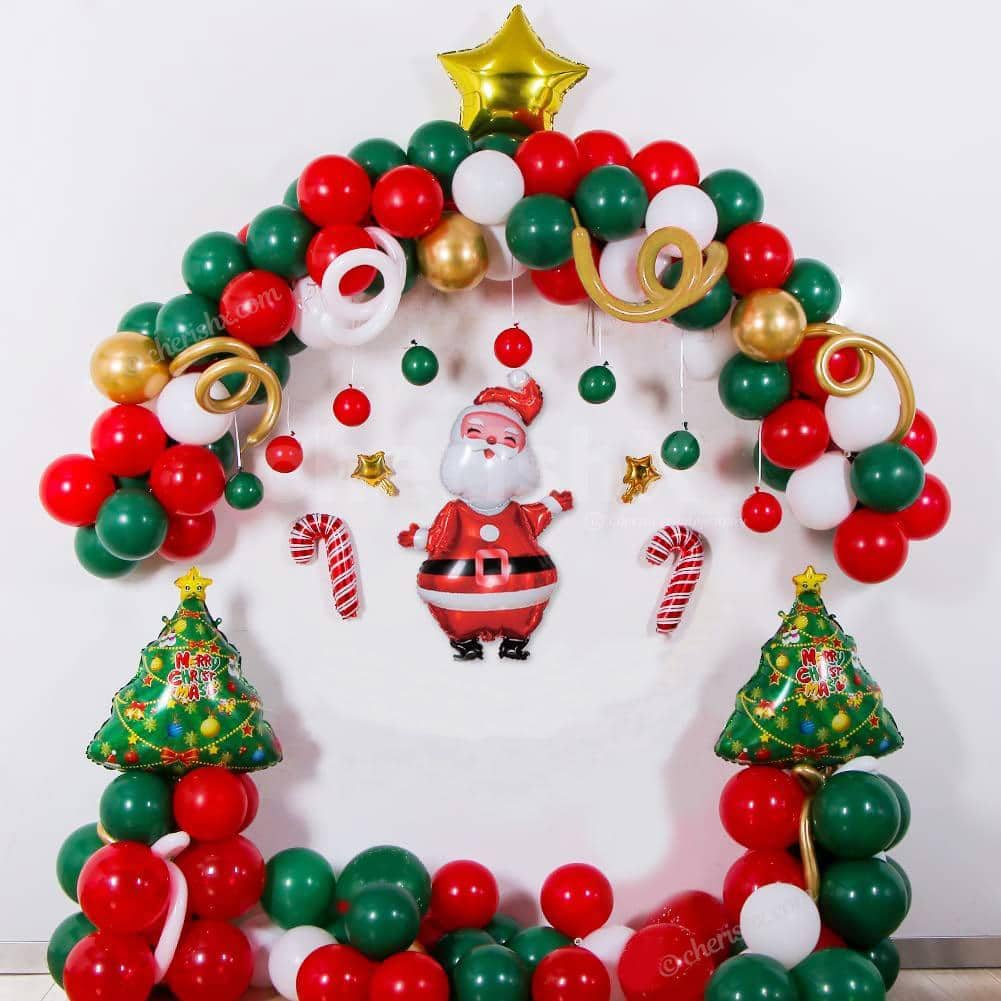 An adorable Christmas Decoration for your party. Make your Christmas celebration awesome with this balloon decoration. It creates a perfect winter and festive feel for your Christmas Celebrations. The santa balloon in the center of the decoration is making the decor look more festive. You can easily book this fascinating decoration to enhance your Christmas Party!
This tastefully curated Decoration Pack by CherishX will make your home and the holiday season exquisite and exciting! With this Christmas Holiday Decoration, leave the job of giving your house a perfect Christmas makeover to the CherishX team. They bring you a 6 feet Christmas tree along with beautiful ornaments to install and decorate the tree to your chosen location. The ceiling is decorated using gorgeous red and white lanterns along with glittering snowflakes used as hangings. This decoration idea will make your place prettier.
Merry Christmas Holiday Balloon Decoration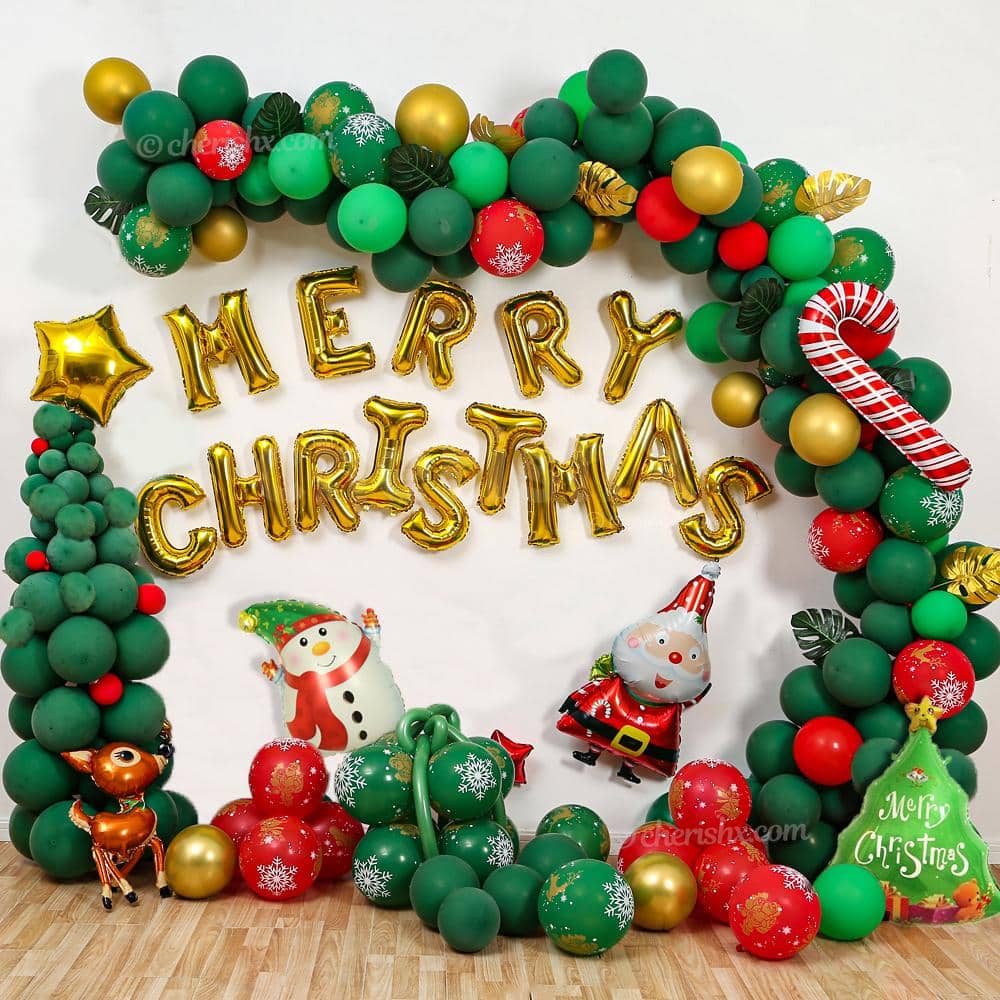 Get your Christmas Party Pop up by getting your home decorated with Merry Christmas Holiday Balloon Decoration. Filled with Gorgeous Balloons, it spreads positive vibes all across the room, hall or wherever you put it. Let the Christmas decoration make your celebration a lot more beautiful and memorable.
You can go for more Christmas Decoration Ideas by checking out CherishX.
What Do you Need for these Decorations?
To do the overall decoration, you need different decoration items that you can put together. You can include a Christmas Tree with decorations, Christmas Lights, socks, and more items. For indoors, you can add on balloon decorations keeping in mind the theme colours of Red, Green, and White. For outdoor decorations, you can add Christmas Wreath, Lights and Candy Cane sticks.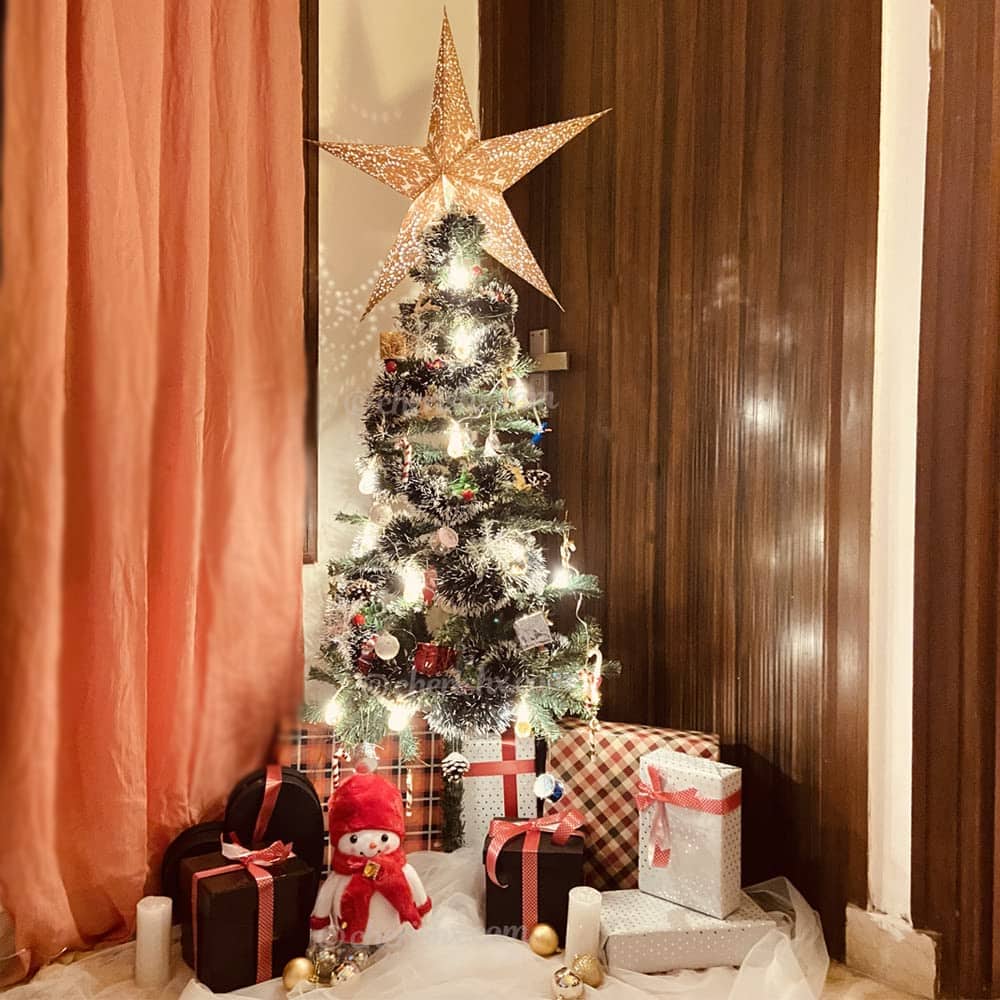 The Christmas Tree is the highlight of Christmas. Decorating the tree is fun not only for Kids but also for adults. The excitement is never ending. You can choose among a variety of Christmas Tree Decoration Items to do your decorations. Among the various decorations, you can choose bells, balls, candy cane, gift boxes, caps, stars for the top, and lighting for the overall tree.
Assortments That You Need
Some of the assortments you should have for decorating your Christmas Tree-
Drums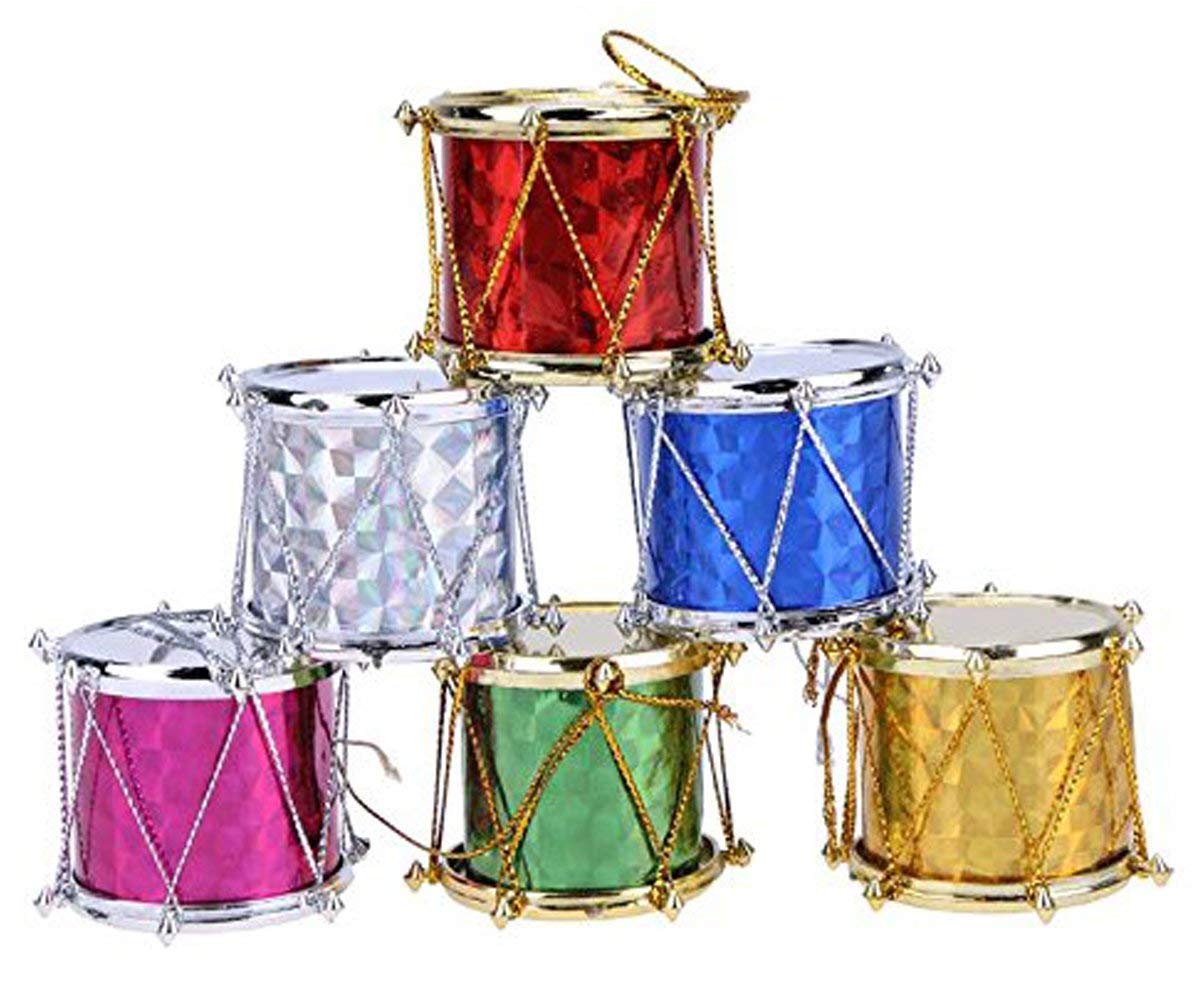 You can put little drums of different colours all across the Christmas Tree. They are adorable little decorative items that will make your Christmas Tree prettier and attractive.
Santa Claus Dolls
Santa Claus is an important part of Christmas Celebration. So, including these little Santa Claus dolls will be fun to put on the Christmas Tree.
Gift Boxes
The small Gift boxes look pretty so putting them on the tree will make it all the more attractive. As Gifting is a huge part of celebrating Christmas, adding it to your tree decoration will enhance the overall look.
Candy Cane
You can add candy cane to your Christmas Tree to make it look fancy and attractive. People mostly use this decoration item to put on the Christmas Tree.
Stars
You can use a big golden Star for the top of the tree and add on little stars for the rest of the tree to give it a glittery look. Moreover, don't forget to use lighting with it.
Christmas Cake Decoration
Christmas is full of joy and no doubt, people love having delectable cakes. You can decorate your Christmas cake with wonderful cake toppers. If not that, then you can plan to book a designer cake specially for Christmas. This will surely make your Christmas Celebration awesome!
Different Cakes To Try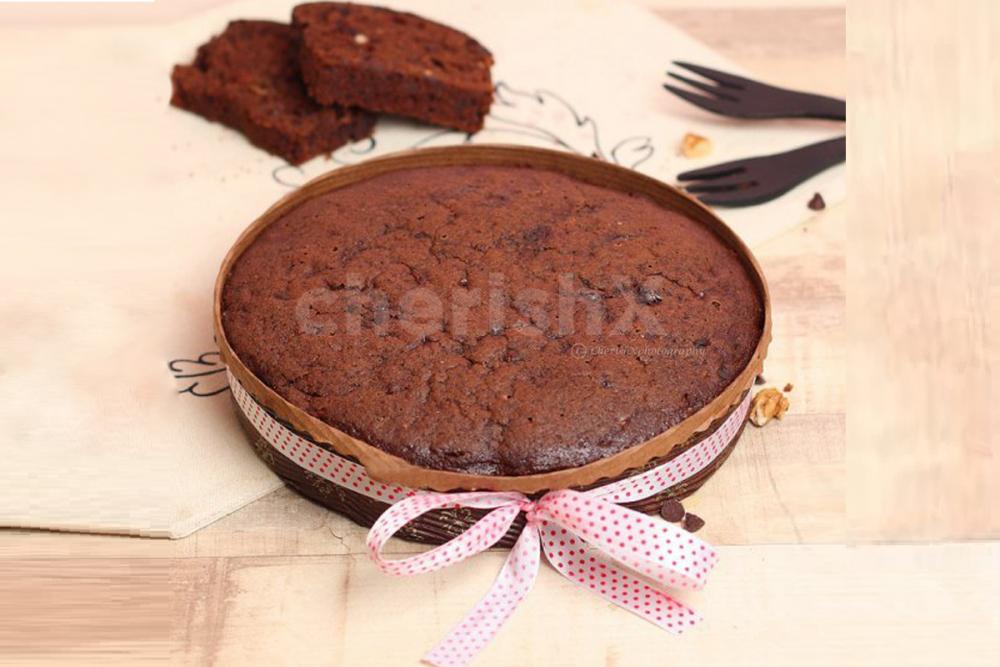 Christmas Plum cake is a dry cake that is perfect to have on Christmas. It's also perfect for gifting someone. You can decorate the cake with dry fruits or put a cake topper on it.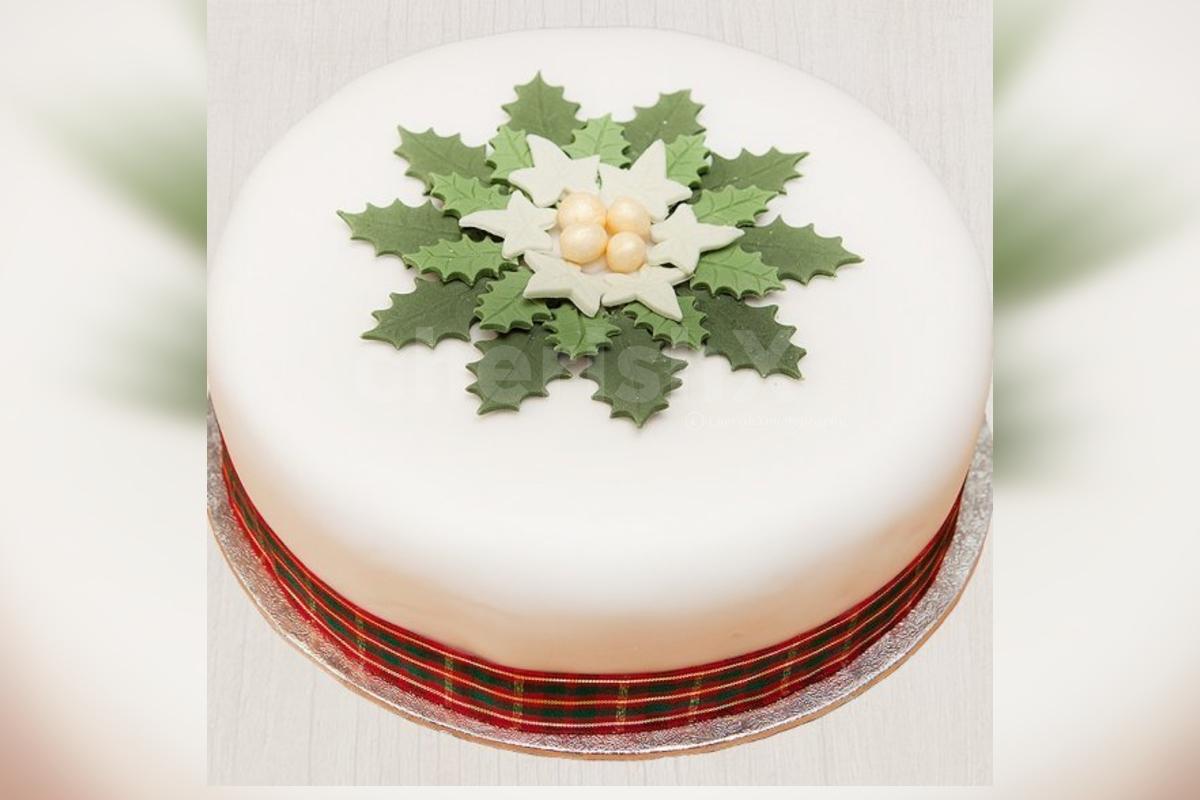 This designer cake is beautifully decorated with leaves and stars. It is a combination of great taste and decoration. You can choose to gift it to your close ones.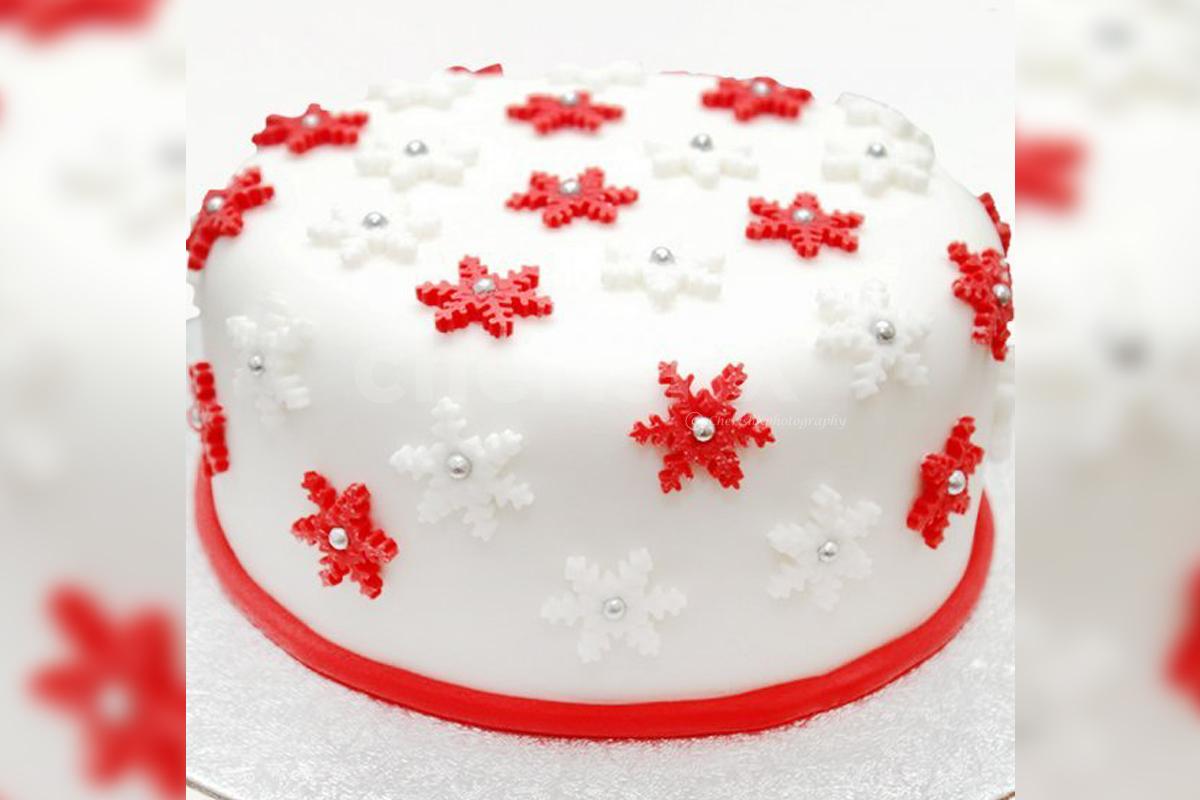 This red and white snowflake cake is not only tasty but also looks beautiful. It is designed with snowflakes and pearls. You can gift it to your close friends and family on Christmas.
This snowy Christmas Cake is a perfect way to wish your close ones a merry Christmas. With sweetness overloaded, they are sure to love it! Moreover, you can get it personalised with the recipient's name.
Outside Decoration for Christmas
On Christmas, decoration is important indoors as well as outdoors. The Decoration should speak of the celebration. Decorating your home from outside not only attracts positive vibes but also makes your guests and passers by feel warm.
You can decorate the outdoor or porch area with a Christmas Wreath. It comes in different styles so you can choose to put it on your door. Doing so will make your guests feel warm and welcoming.
With this, you can choose to put lights all around the house. Lights always bring happiness and joy to one's face so you can spread happiness with beautiful bright lights decorating your home.
You can use the same items for your balcony or gallery decoration. Light it up and decorate it with garlands and Christmas wreaths.
What Decoration Items are used to Celebrate Christmas?
Christmas Decoration is done using many different decoration items and sets. Check out these variety of things that you need for Christmas Celebration-
Christmas Tree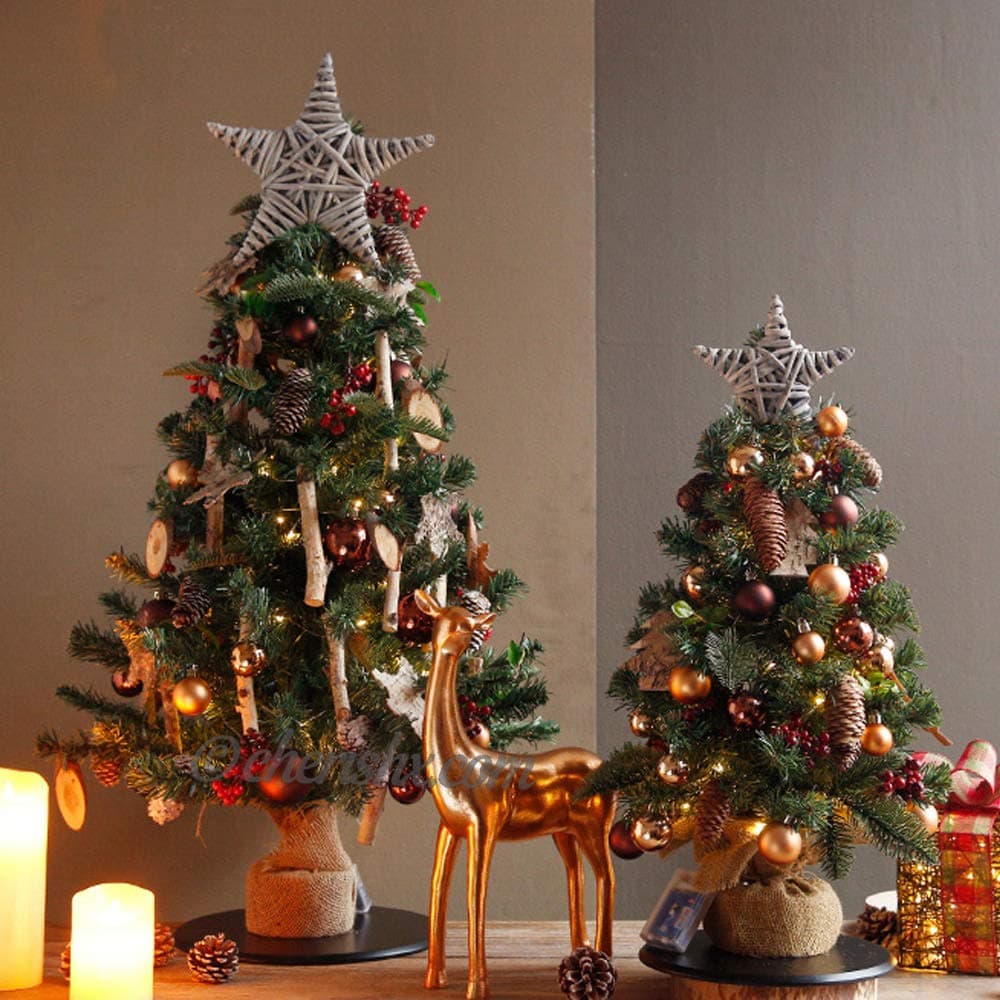 The first and foremost thing you need is the Christmas Tree. Decorate it with beautiful ornaments and light it up in your home. A Christmas tree is a significant part of the Christmas tradition so you definitely need it to decorate your home.
Tree Topper
With a Christmas tree, don't forget to add a tree topper. It stands on the top of the tree. It can be anything- a star, angel or any other. It completes the whole look of the Christmas tree.
Christmas Wreath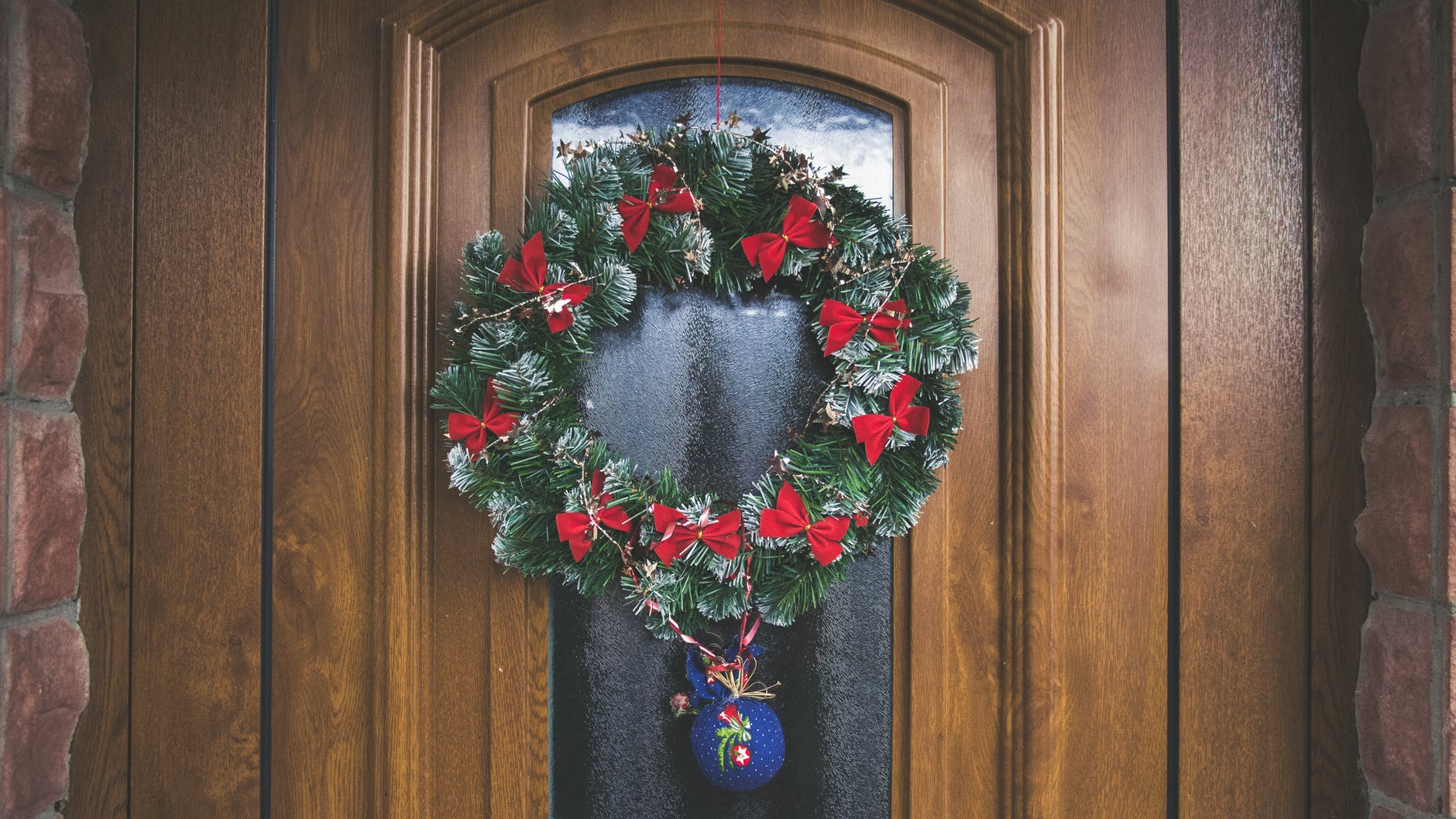 The Christmas wreath is in circular shape, made up of grass. They look gorgeous and can make any door look attractive. You can put it on your main door, bathroom door, room door or any other. It helps to decorate your home beautifully.
Garland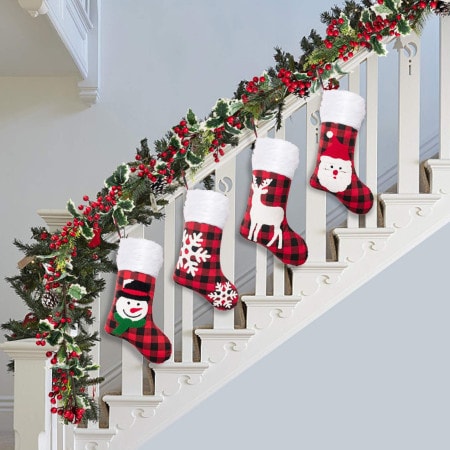 Garlands look pretty and hanging them in and around your room will give out the perfect Christmas Vibes. Just like the trees, they are going to spread freshness and positivity all around. Best part is that you can hang them anywhere; in your room, outside, hall room and more.
Stockings
Stockings look attractive and unique. Most of the Christmas decorations for celebrations and parties include the stockings. Putting them around the Christmas Tree or fireplace is a big trend. So, involving it in your decorations will make your home look brighter.
You can include more decoration items for Christmas decorations. Doing a little experiment with decoration never harms.
Lights
Adding on lights, no doubt, will brighten up all your decorations. It will enhance the aura of your place and will make it a lot more festive. You can find snowflake Christmas Lights and more online for your decoration.
You can decorate your house beautifully using these Christmas Decoration Ideas. Make your home light up with breathtaking decoration items. You can use a variety of decoration ideas such as balloon decoration, tree decorations, garland decorations and more for your home. So, what are you waiting for? Light up your home with fascinating decorations!
If you don't want to do decorations by yourself, you always have the option of CherishX! Check out amazing Christmas Decorations for home as well as office for Christmas Parties and Celebrations!