Celebrate your birthday with our special canopy birthday decoration!
Birthdays are any kid's favorite time around the year. They enjoy everyone's attention and pampering on their birthday. They also expect a lot of gifts and celebrations from their parents. As a parent, you must not disappoint them. I understand that this can get difficult with your job and little expertise in kids' birthdays. So, here are some adorable Kids Birthday Canopy birthday Ideas that no kid can refuse.
The list includes some new canopy birthday decorations from CherishX.
Baby Shark Birthday Canopy Decoration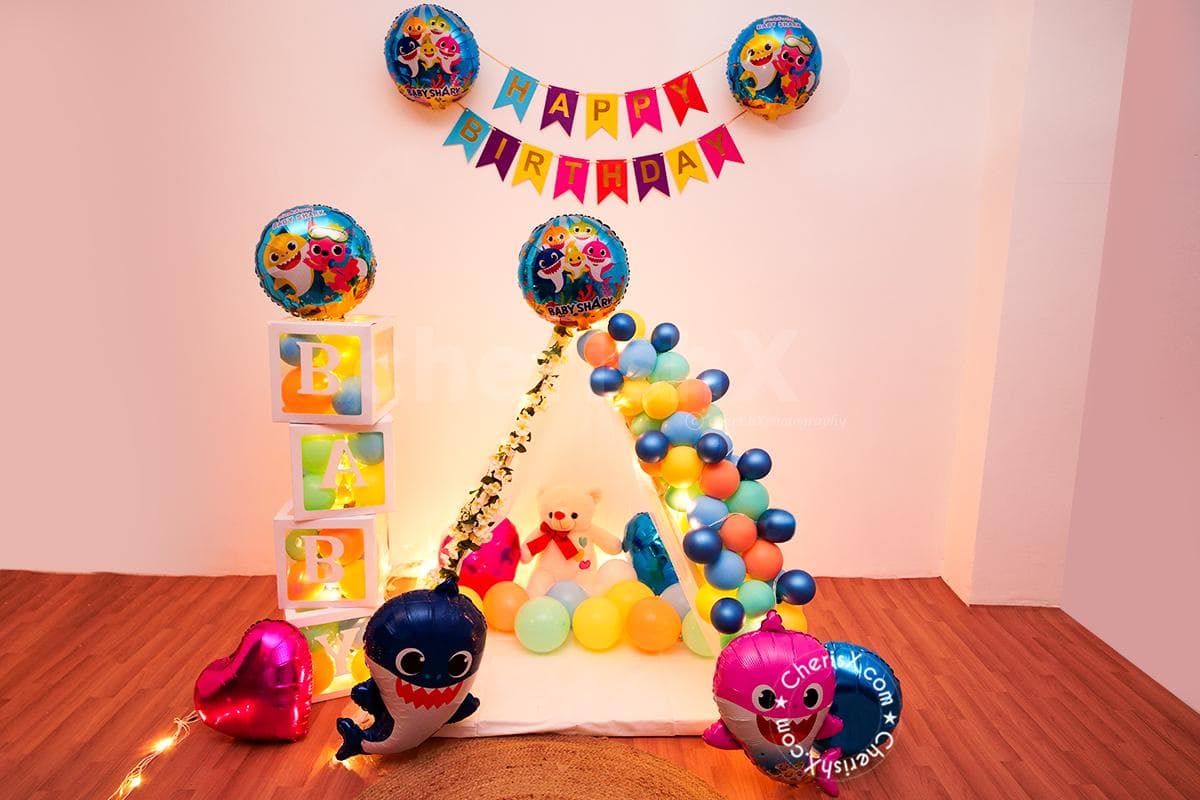 Make your baby's birthday extra special by surprising her or him with one of our lovely, colorful Baby Shark Theme Kids Canopy Decor. Children adore Baby Shark, which is popular right now. With a Baby Shark Theme Canopy, this décor makes the event even more memorable! If your little one is baby shark fan, then this a canopy birthday decoration you can get.
Jungle Theme Kids Birthday Canopy Decoration
Our Jungle Theme Kids Birthday Decoration is the perfect way to decorate for the upcoming birthday of your young prince or princess. This canopy is ideal for a jungle-loving youngster who enjoys discovering the delights of a rainforest. With this decor, your kid will imagine himself/ herself smack dab in the middle of the thickest, greenest forest, surrounded by the most gorgeous creatures of the wild.
Aeroplane Theme Kids Birthday Canopy Decoration
As a child, I looked up to aeroplanes whenever they flew by above my house. No kid will refuse this adorable Aeroplane Theme Kids Canopy Decor on his or her birthday. You can also get this canopy for a baby shower, a welcome baby party, and other kid's celebrations. This is one of the vibrant canopy birthday decorations.
Minion Theme Kids Canopy Decor
CherishX's Minion Theme Kids Birthday Canopy is a great way to celebrate your child's birthday. Minions are well-known and very loved among children. Surprise your child with this stunning Minion Kids Theme Canopy. Your child will love to be surrounded by a gang of cute adorable minions.
Disney Cars Theme Kids Canopy Birthday Idea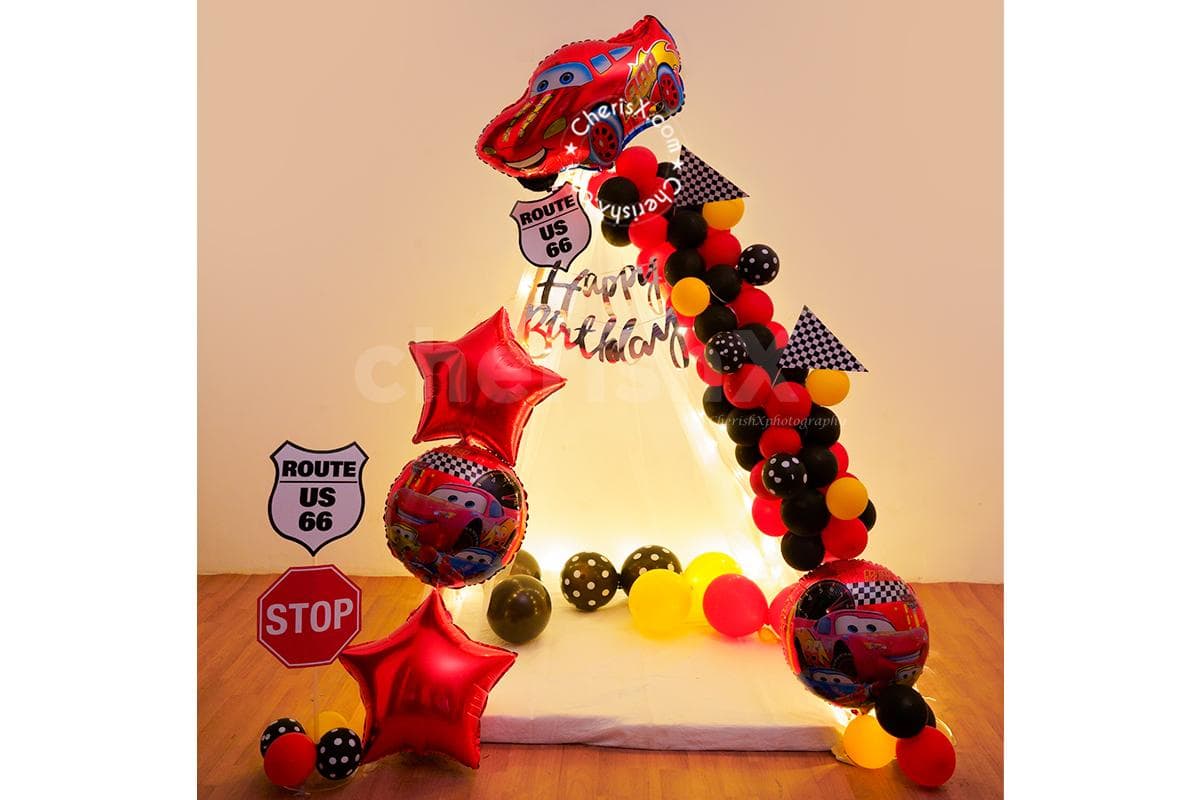 This Live Action Cars Theme Kids Canopy is perfect for your action-loving kid. F"Cars" is a beloved Disney movie and I believe any action-loving kid will love this surprise on his/her birthday. For boys it's one of the dream canopy birthday ideas.
Candy Theme Kids Birthday Canopy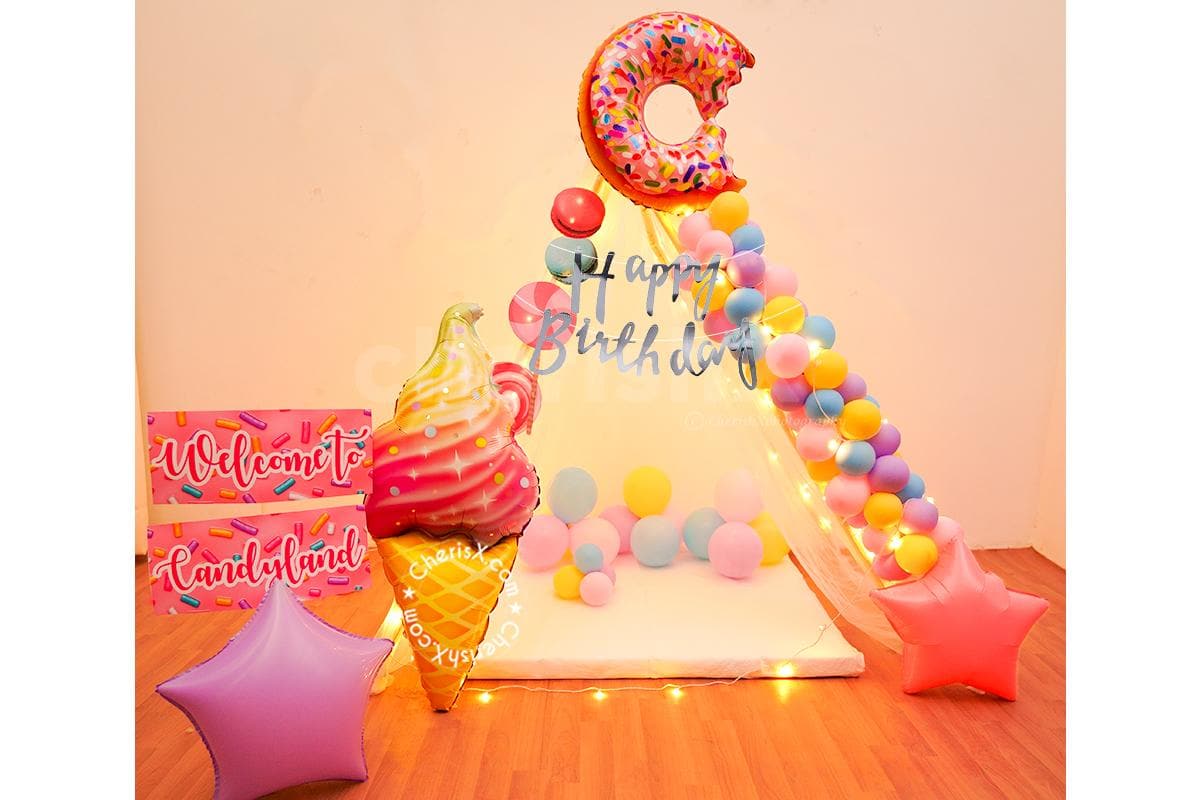 I can't imagine a kid who doesn't love candies. This stunning, colorful Candy Theme Kids Canopy is for your child's sweet tooth. Get them a load of candies and this decor on their birthday and they likely won't stop talking about it for the next few days. If your little one loves candies, then it's surely one of the canopy decoration ideas for birthday.
Mermaid Theme Canopy Birthday Decor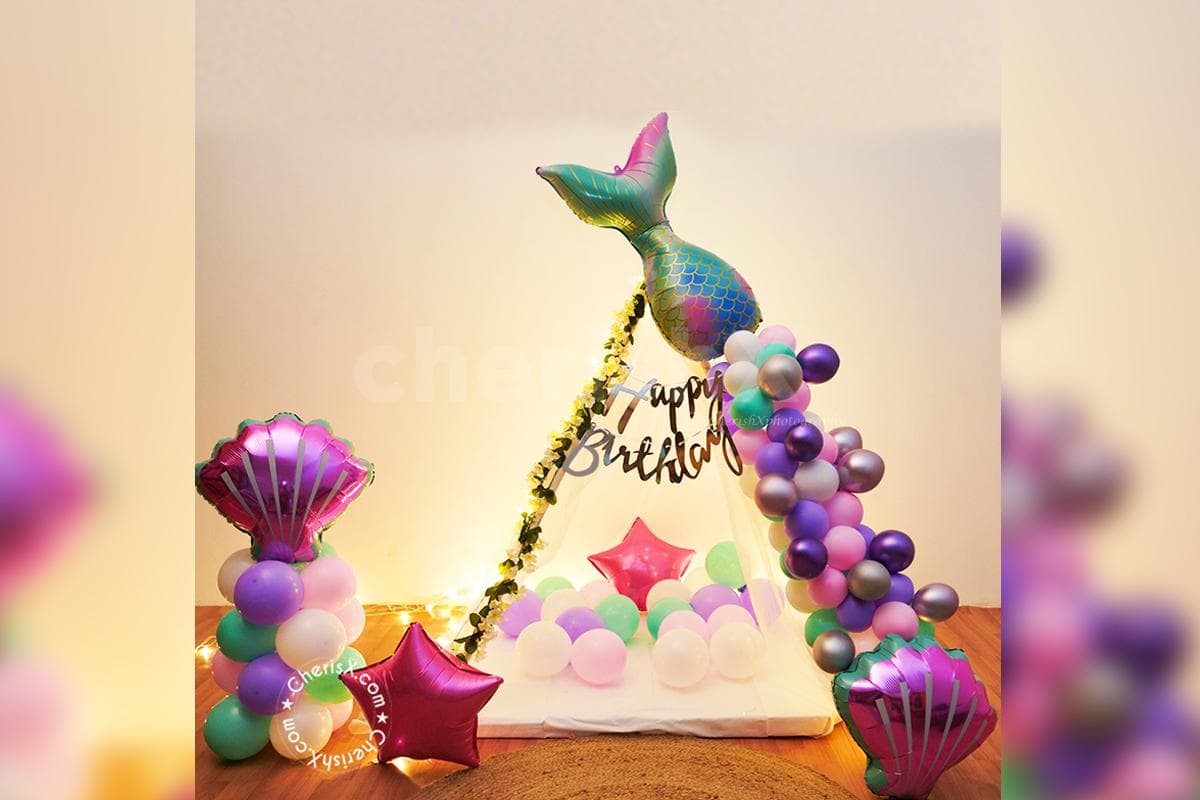 Your sweet, little princess wants to be a mermaid. She is fascinated by the beautiful human-look-alike creatures living under the sea. Get her this magnificent Mermaid Theme Kids Canopy on her birthday and see her get lost in the fascinating world of mermaids and princesses.
Barbie Theme Birthday Canopy
Surprise your little girl with this spectacular Barbie-themed birthday canopy! Your little princess would be stunned by this beautiful decor. Get it for a birthday party, a baby shower, and other kid's celebrations. It's also one of the most beautiful canopy decoration ideas at home for girls.
Makeup Theme Canopy Birthday Decoration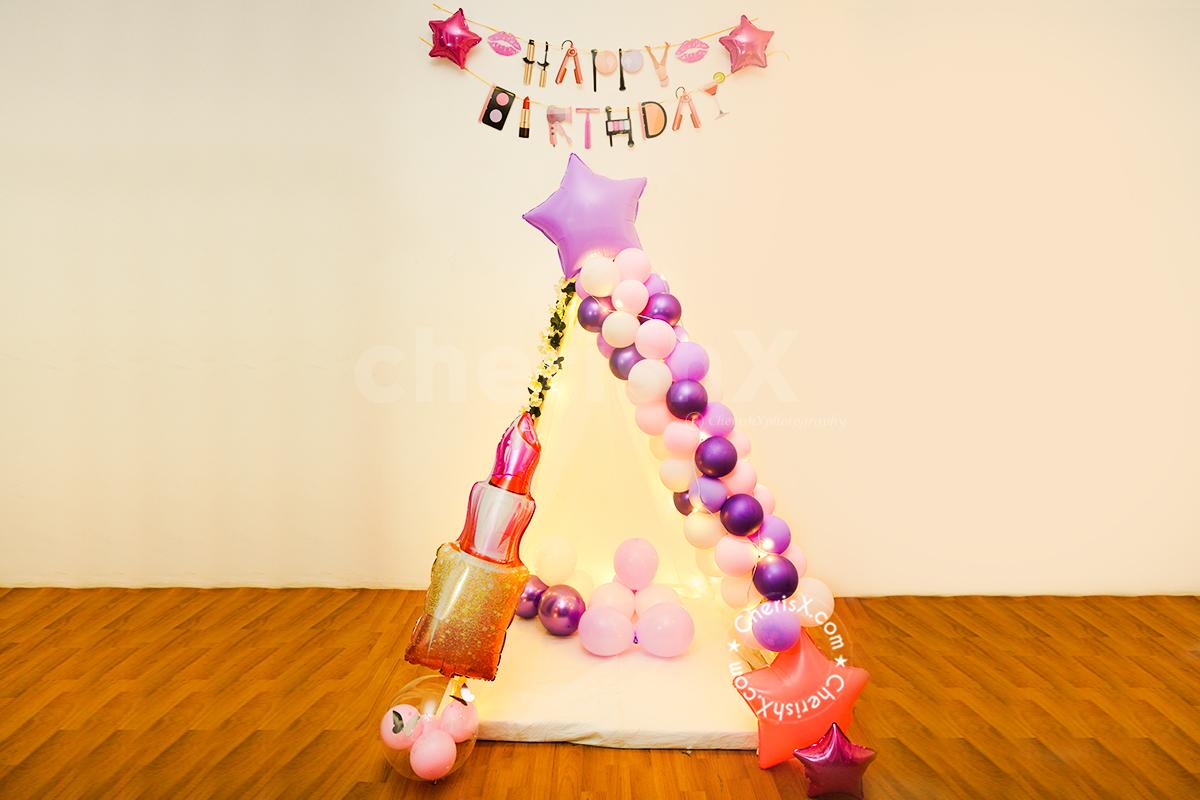 Does she like to put on her make-up? If that's a yes, now is the time to take advantage of it! Do something special for her birthday with this Makeup Theme Canopy Decoration. Surprise your young lady with this gorgeous canopy decor.
Unicorn Theme Birthday Canopy Decoration Idea
All kids love the fairytales of flying horses called Unicorns. As a result, this Unicorn Theme Kids Canopy is going to be a hit with your kid and his/her friends. Get your kid this Unicorn canopy birthday decoration on his/ her birthday and see him/her get lost in the magical world of Unicorns.
Frozen Theme Canopy Birthday Decoration
With a gorgeous Frozen Theme Kids Canopy, you can bring the fairytale of Elsa and Anna to life. It's a wonderful way to make your little girl's birthday even more memorable. Reserving this stunning decoration for your children's birthday parties will give them an extra special touch.
Cocomelon Kids Birthday Canopy Decor
Infants love colors and fairy lights, and so do they adore Cocomelon. As a result, this Cocomelon Theme Kids Birthday Decoration is sure to be a hit with your infant. Get him/her this Cocomelon Theme Kids Canopy on his/her birthday and see him/her get lost in the warm fairy lights.
Before you go!
CherishX can help you plan an unforgettable birthday for your kid. We are a team of seasoned decorators and party planners with services across Delhi-NCR, Mumbai, Jaipur, and 10+ other cities. All you have to do is pick a Canopy Birthday Decoration from our collection and place an order.
FAQs
How can I decorate my birthday at home?
Pick a color theme and gather some decoration materials around theme colors like balloons, happy birthday and digit foils, frill curtains, and some fairy lights. Put these items together for a memorable birthday setup.
What are some fun ideas for a birthday party?
Some fun ideas for a birthday party:
Have a Superhero Theme birthday setup
Organize a Scavenger Hunt
Play games like Pin the Tail on the Donkey, Duck Duck Goose, and Truth or Dare
Setup a Dance Floor
What are items used in a birthday decoration?
Birthday decorations are incomplete without these items:
Balloons
Happy Birthday foil balloon
Star foil balloons
Frill curtains
Fairy lights
Glue dot
Scissor
Tape
What should I do for my 5th birthday?
Here are some cool ideas for a kid's 5th birthday:
A Disney Theme birthday setup
Superhero Cutouts
Food Cart
Dance Floor
Play Duck, Duck, Goose
Scavenger Hunt
How do you stick balloons to the wall?
Use glue dots to stick balloons to the wall or the ceiling. You can also use duck tapes to stick balloons to the wall if you don't have glue dots.