OYO rooms generally do not provide room decorations. Even If they do, it varies from hotel to hotel and depends upon their policy, and to get your room decorated for your special day, you will have to make so many calls requesting senior managers- but you can escape the hassle with the help of CHERISHX! We can decorate your room and make your special occasions memorable. Listed below are our unique and exciting decor packages which are carefully crafted and go well with any occasion.
Balloon Surprise: Just imagine the delight on your loved ones' face when they walk into a room and witness a truly mesmerizing display of this balloon extravagant done with 100 premium-quality balloons in the combination of golden and black colors with printed photos and 4 star foil balloons. This balloon surprise is suitable for birthdays, anniversaries, romantic surprises.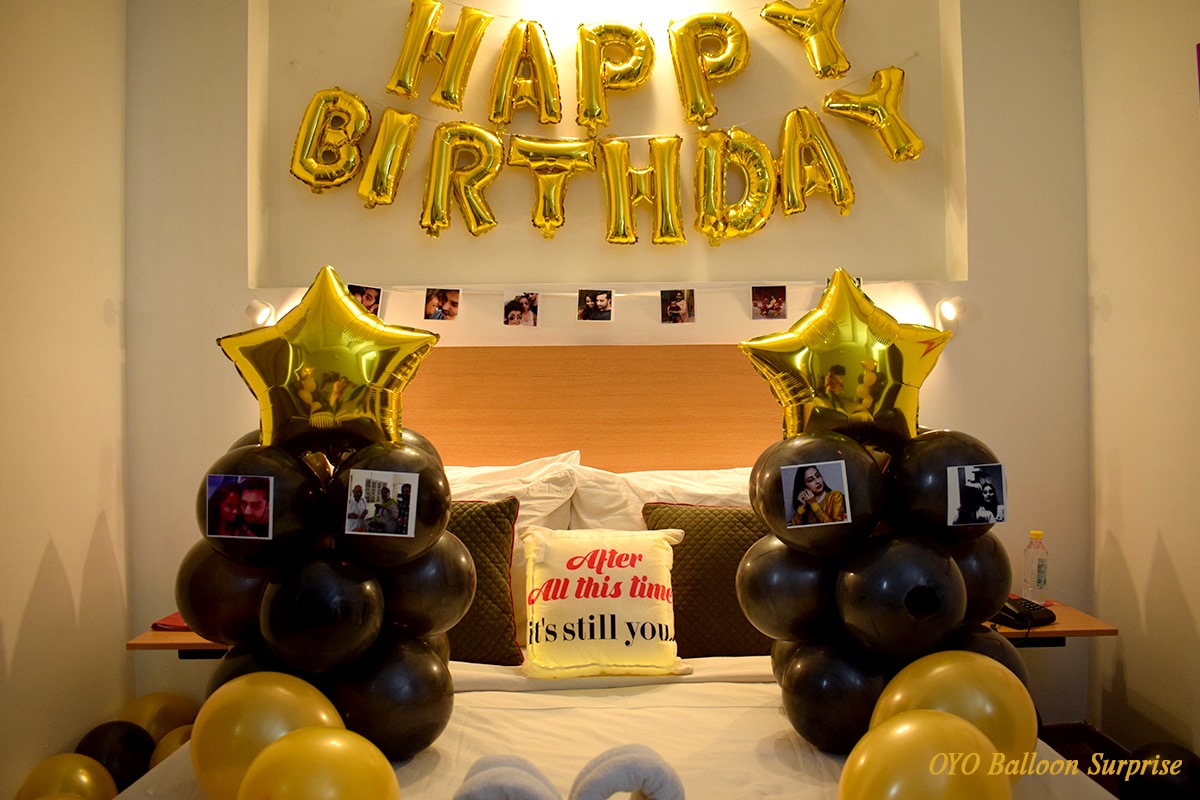 Love Decor: Be it Valentine's day, or your wedding anniversary, This red-themed decor is perfect for a romantic surprise. Your room will be decorated with 100 red latex balloons, red colored "I Love You" letter foil balloons, red heart-shaped balloons. Fresh rose petals and illuminating candles will be used to form hearts on the floor.
Birthday Decor: Make your birthday special with our exclusive birthday decor. As your loved ones open the door, they will be greeted to a spectacle of fancy balloon decorations done with premium quality foil balloons like " Happy birthday" letter balloon, 1 whiskey and champagne bottle shaped balloon, Plus 100 glossy balloons.
Visit CherishX for more amazing decor packages, unique gifts, and incredible experiences! These OYO experiences are available in Delhi, Bangalore, Jaipur, Kolkata & Pune.