The on-going pandemic has made it difficult for people to go out and have fun. As the approaching New year calls out for a celebration, people feel more and more frustrated sitting at home. But, you don't need to stay at home. You still can go out taking all safety measures required. 
Either way, the scary atmosphere outside haunts people. Most of the people are afraid to step out of their homes and go out to parties held on by different organizations. But don't worry, if you cannot go out to attend a party, you definitely can bring the party to your home! With a small number of people you sure will have fun. Also, you will be less afraid to enjoy the party.
There are many ways to celebrate your new year mid-covid19. You can welcome 2021 with the same excitement and fun that you had before the coming of 2020. You can celebrate with your close ones right at your home. 
Have a look at what you can do this New Year's Eve to have an exciting celebration-
Throw a Party at Home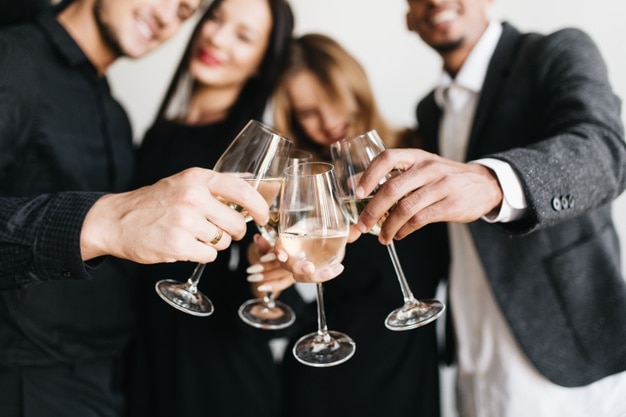 House parties are worth having. You get your own space to enjoy and however weird you act there will be no one to judge you. You can invite your friends and family to have a great time together. 
Throwing a party may take a lot of efforts. You will have to look at the decoration, the food and the gifts. But when you're done with everything, the fun will be rewarding. There are ways that you can have the home decorations done. After getting beautiful decor done, all you have to do is arrange food and gifts. Also, you should arrange different props for your party to be more fun. Props such new year headbands, glasses and more.
Go on a Candlelight Dinner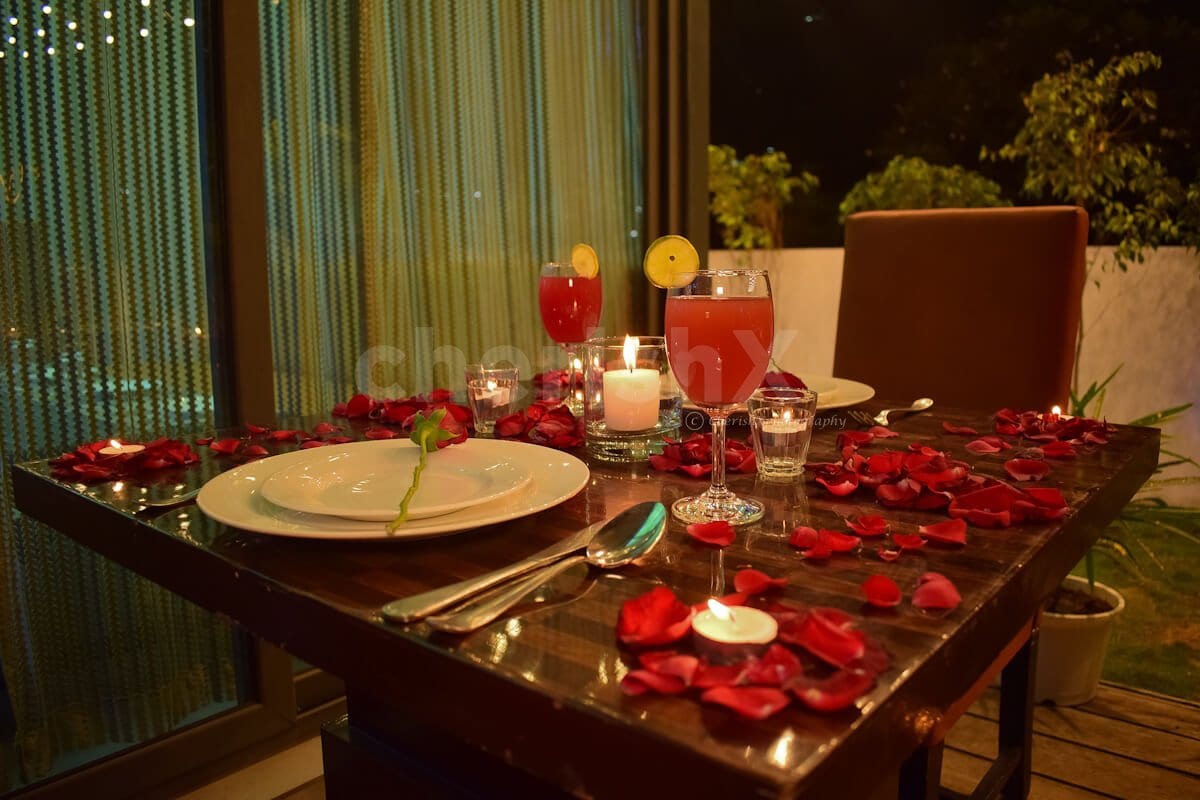 If you want to spend your new year's eve with only your partner then you should choose to go to a candlelight dinner. Having a beautiful romantic dinner on a new year's eve night can be the most special moment for you and your partner. Looking at your partner with candlelight shining on their faces can be a moment to remember for a long time. 
So, you can arrange a night like this with your partner. You can book an appealing candlelight dinner with CherishX as well. Everything can be arranged at your home or you can also choose to select a place. All you have to do is to look for the safety measures and you're all set!
Arrange a Karaoke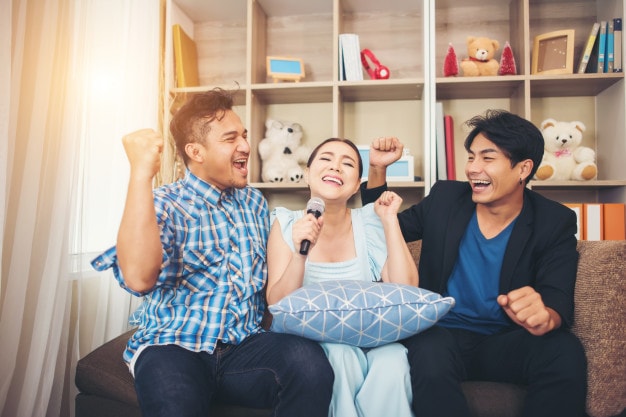 Karaoke nights are always fun but they become more memorable when you have it with your friends. Arranging a karaoke night is a fun idea that you can follow. You can also choose to go out to have a fun night by taking into consideration all the important safety measures. You can also set it up at your home by buying a karaoke Bluetooth party speaker. 
Inviting your friends over will be a great way to celebrate the beginning of your new year. You can have a small party and can arrange for food and drinks as well.
Cook a delicious Meal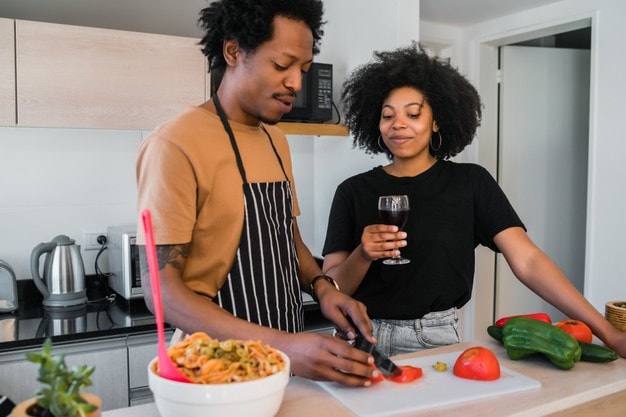 Having a delicious meal at dinner becomes necessary when it is New Year's Eve. There is no enjoyment without good food. If you like to cook then choosing to make a delicious dinner for your guests might be a great choice to make. Your friends and family will appreciate your effort and will be happy to feel special. 
People always enjoy good food and they will enjoy it more if it is cooked by someone they know. So, it's a great way to spend your evening doing what you love. You can make yourself and the people around you happy. 
Watch Movies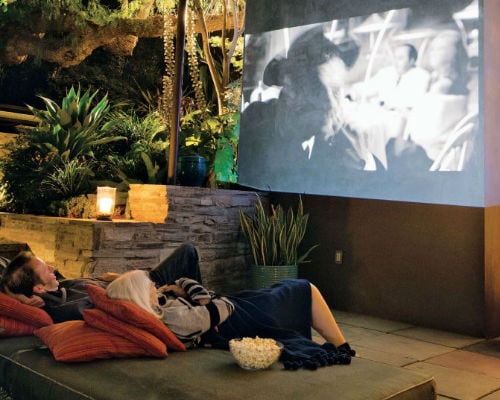 Watching movies is also an entertaining way to have a celebration. You can have a movie night at home with your friends or your partner. You can watch your favourite movies or the ones that show the time of the new year. Those kinds of movies will make your night fun. You can also choose to have a private movie and dining with your partner.
While watching movies you can have some delicious food and drinks. You can order some or you can make it at your home. 
Hold a Family Gathering
It's time to get blessings from your elders. Holding a family gathering at a new year's eve can be the best thing to do. People forget to make out time for their families because of their busy schedules. This is why it is great to spend time with your family on holidays. You can invite them to your house gathering and they all can have a great time. They will meet you and other relatives after so long. It'll be loving and fun to have an evening like this. All your family members can eat together and talk of the old loving times. But do make sure to provide everyone with sanitizers so that everyone feels safe. 
Have a Game Night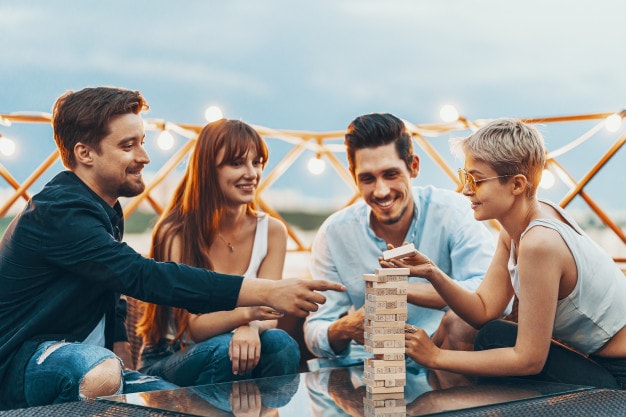 Setting up a game night can bring you a lot of amusement. You can invite your friends and family to have an amazing game night. The more the people, the more fun! You can play different games such as Board games, Card Games or Video Games. 
In particular, you can play UNO, Carrom, or Ludo. These games are so much fun to play. So, invite your friends and family for a fun game night and let your celebrations begin!
Bonfire
Making a Bonfire with everyone surrounded including your friends and family can be a great way to celebrate the new beginnings. It will create a beautiful time for everyone. All of the people can surround themselves near the bonfire and have conversations. It's one of the best ways to create new bonds and renew old bonds. 
The warmth of the bonfire will inspire love among your people. This is why it can be one of the beautiful things that you can do this new year's eve. Also, the fire will not let any diseases such as covid stay so you can spend your evening without worrying.
Camping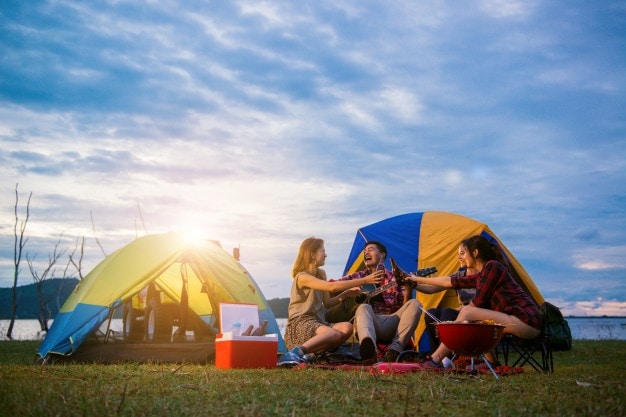 Camping is one of the most fun things to do. Not only on New year's eve but also regular days. Camping initiates bonds and understanding between people. It teaches you to work together and earn a living. Doing some practical things like setting up your tents, making food, and creating a bonfire, brings understanding and teamwork.
Going on camping may seem difficult to you because of the on-going pandemic. You can go camping near your place or you can search for a safe place where you can go to. This will keep you safe and free of tension.
Spending time with your friends or your partner on camping can lead your relationships to become stronger. You won't need anything else if your friends or partner is with you. So, have an evening like this and remember it for the rest of your life!
New Year Eve is a special time that everyone wants to spend with their loved ones. Sitting at home might make you experience boredom but with these above celebration ideas, it won't anymore. You can have all the fun and enjoyment right at your home. So, why worry? Bring your friends and the party at your place!