So, it's your beloved's birthday around the corner. It ought to be special and mesmerizing. She does a lot for you and the entire family and making her day extremely fun and amazing would be your way of thanking her for all her efforts. But now you must be wondering how should one do that? The mind at this point is flooded with questions like how to celebrate her birthday? What to get her for a gift? How to surprise her? Etc. The struggle of brainstorming gets worse if you are looking for ideas to celebrate wife's birthday at home. Well, don't worry. We got you covered. This blog is your walk to planning and executing the birthday surprise for your wife. So, read further and get your roadmap ready and set. 
THE CHECKLIST
Before we proceed, you need a checklist or more like things needed list so that you have everything you might need to celebrate your wife's birthday at home.  
An Idea of her Preferences
This is the most important thing before anything is bought or done. You need a good idea of what her preferences are in terms of everything. For e.g. figure out what her favorite flavor for a cake is. You should know things like what her wardrobe lacks at the moment. Is it a plain black dress or perhaps a watch or a bracelet? Details like these would help you get the perfect gift and something that she might actually be wanting/needing. It also helps if you consult her best friend on this. A woman always knows a woman. Apart from this, figure out how she might want her birthday to be. Would it be a house party that she might enjoy or some nice romantic time with you? This way you can give her the best birthday surprise ever. 
The Perfect Gift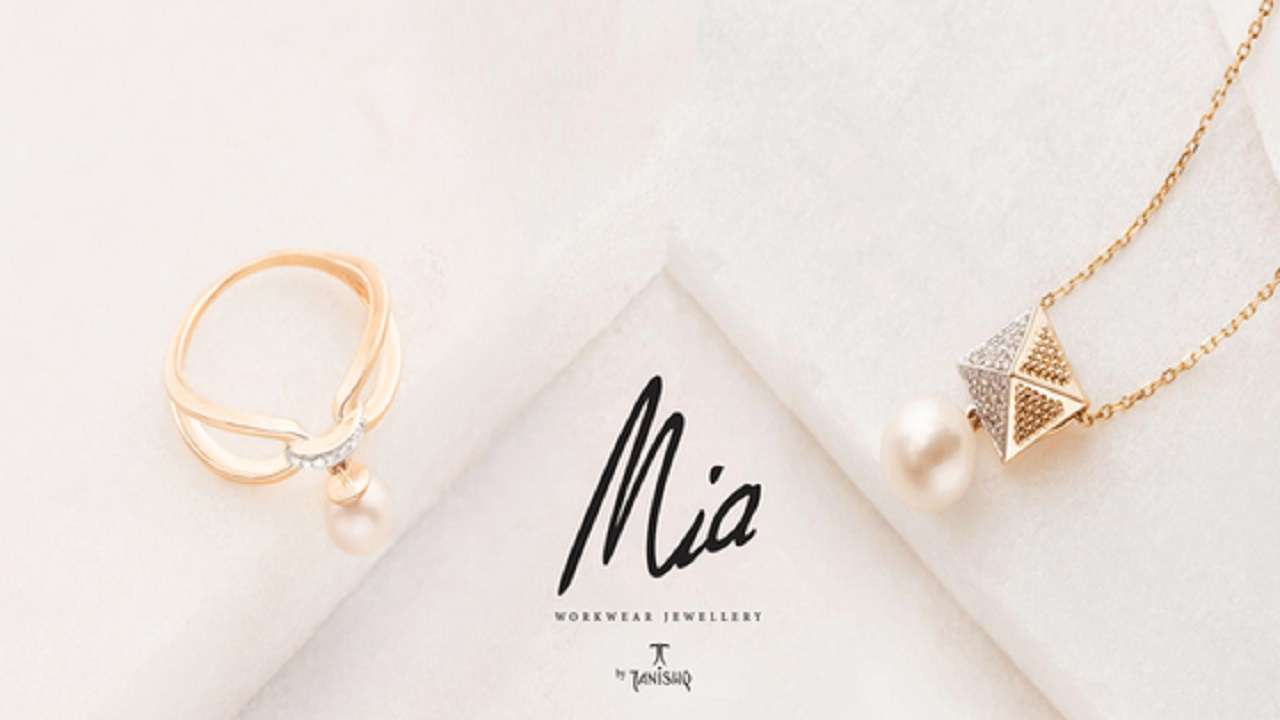 The next thing on your list is somewhat related to the first thing on your list. Again, to buy her the perfect gift, figure out what her wardrobe, make-up kit or heart lacks at moment and get her just that. If it's a piece of jewelry that you are planning to get as a birthday gift to wife, then Tanishq is your answer. Their mia collection is a perfect cross between modernism and detail. For dresses or apparel, global desi rocks the indo-western look and Zara is perfect for something chic and modern. Other things that can make a great gift can be a nice handbag or wallet. 
A Romantic Personalized Touch Surprise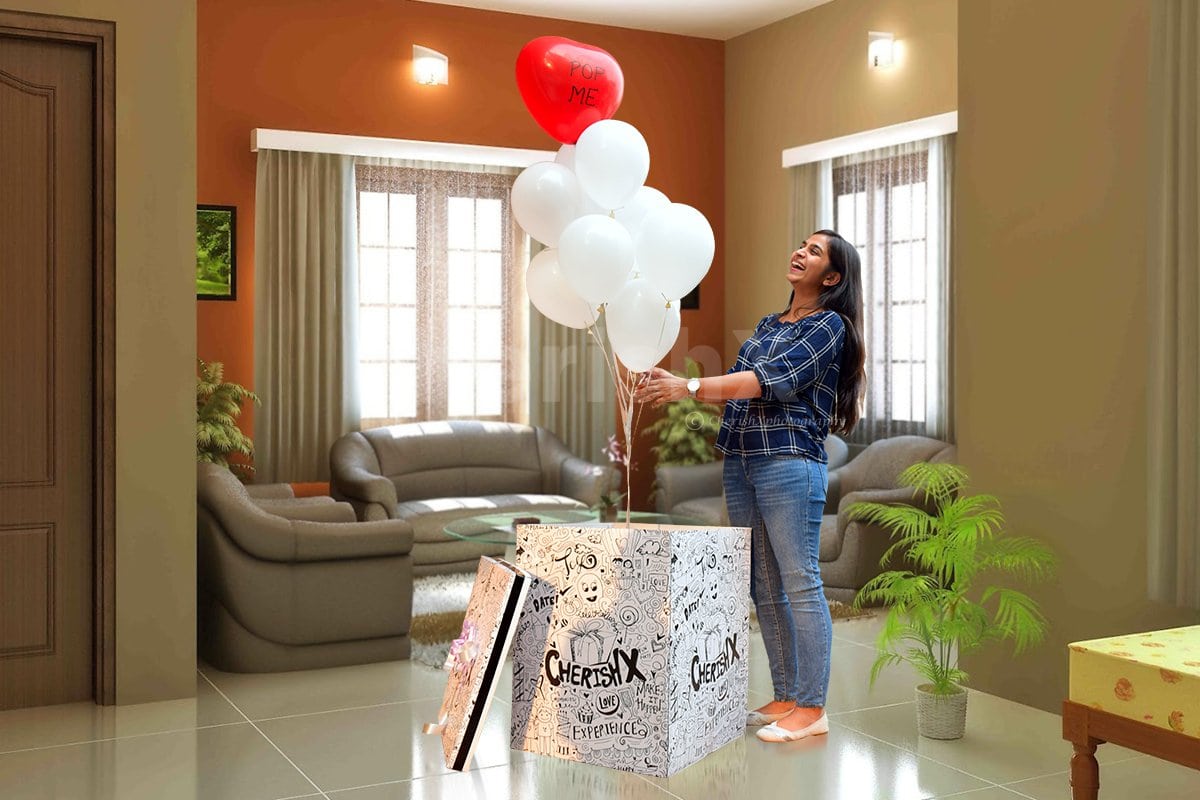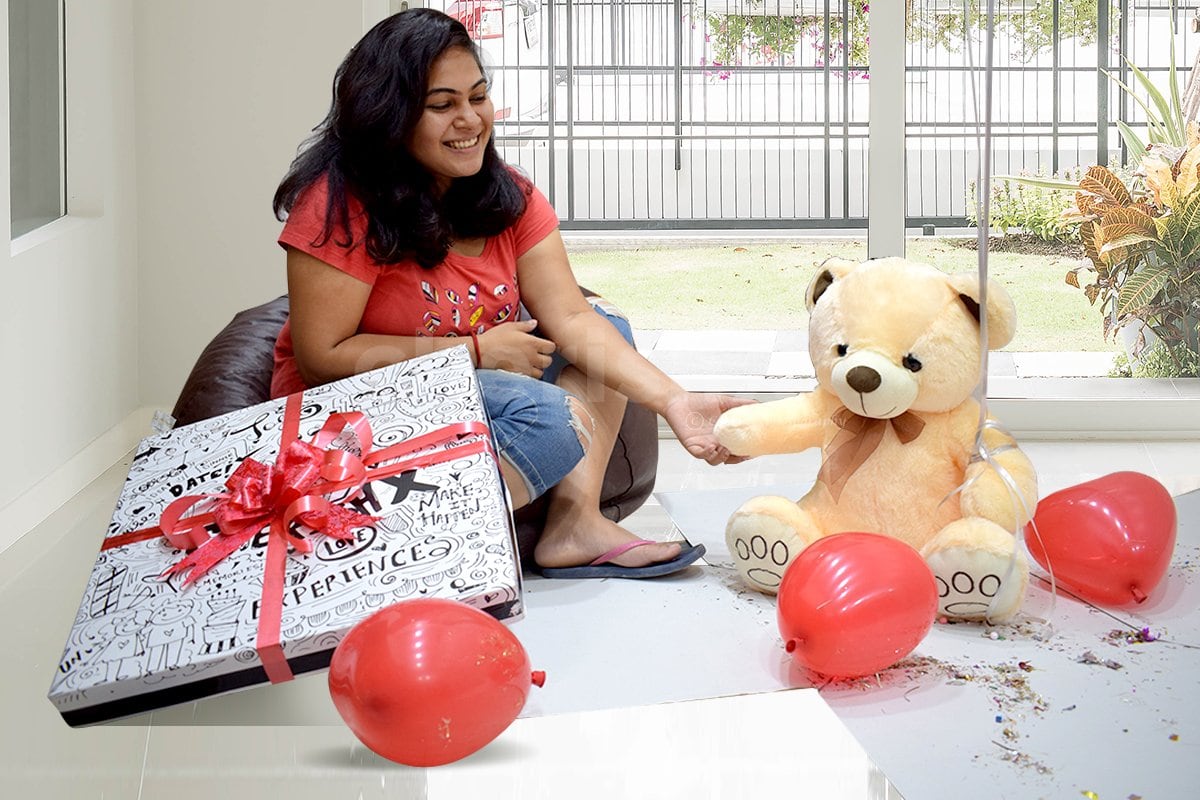 Along with a gift that she can use and take along with her every day, get her something that speaks love and your emotions for her. A personalized touch never fails to bring a smile on anyone's face. So, for that get her a personalized gift from CherishX. It can be anything ranging from a surplosion box to a photo gift. Just have a pick and get it delivered to your location by booking it with us. 
Birthday Decorations for Wife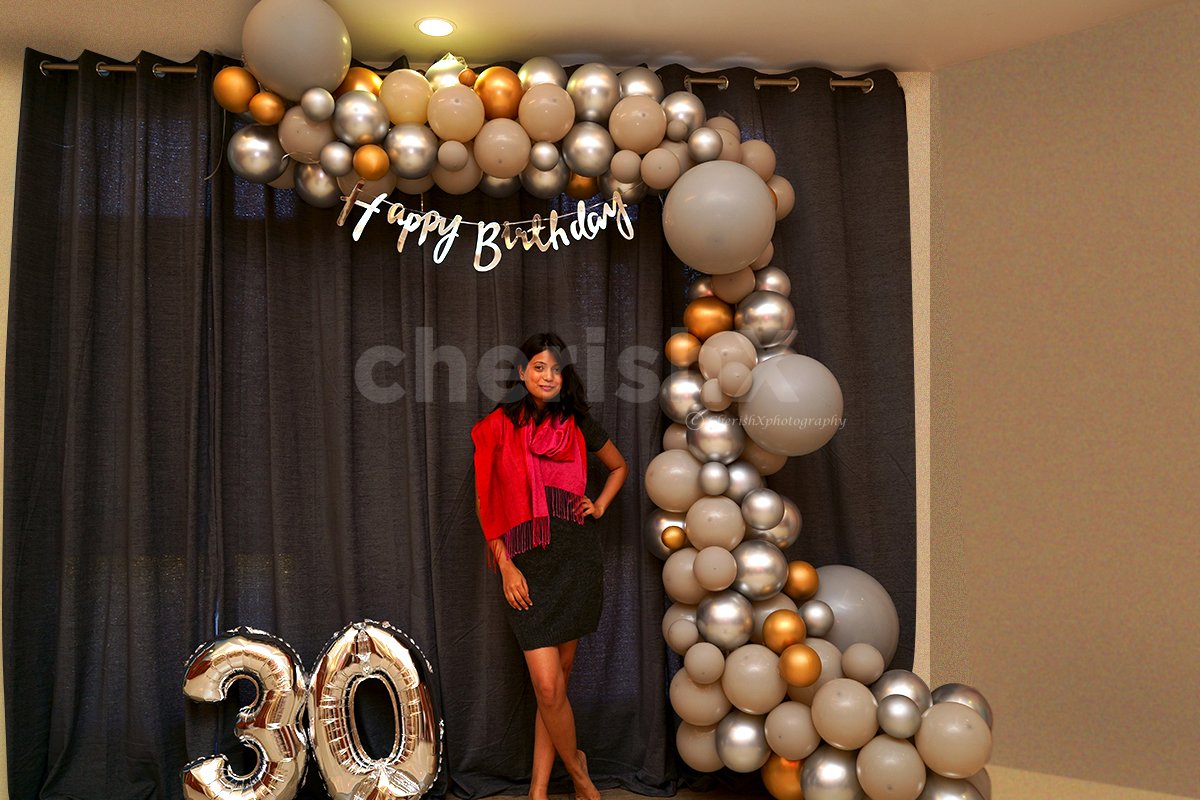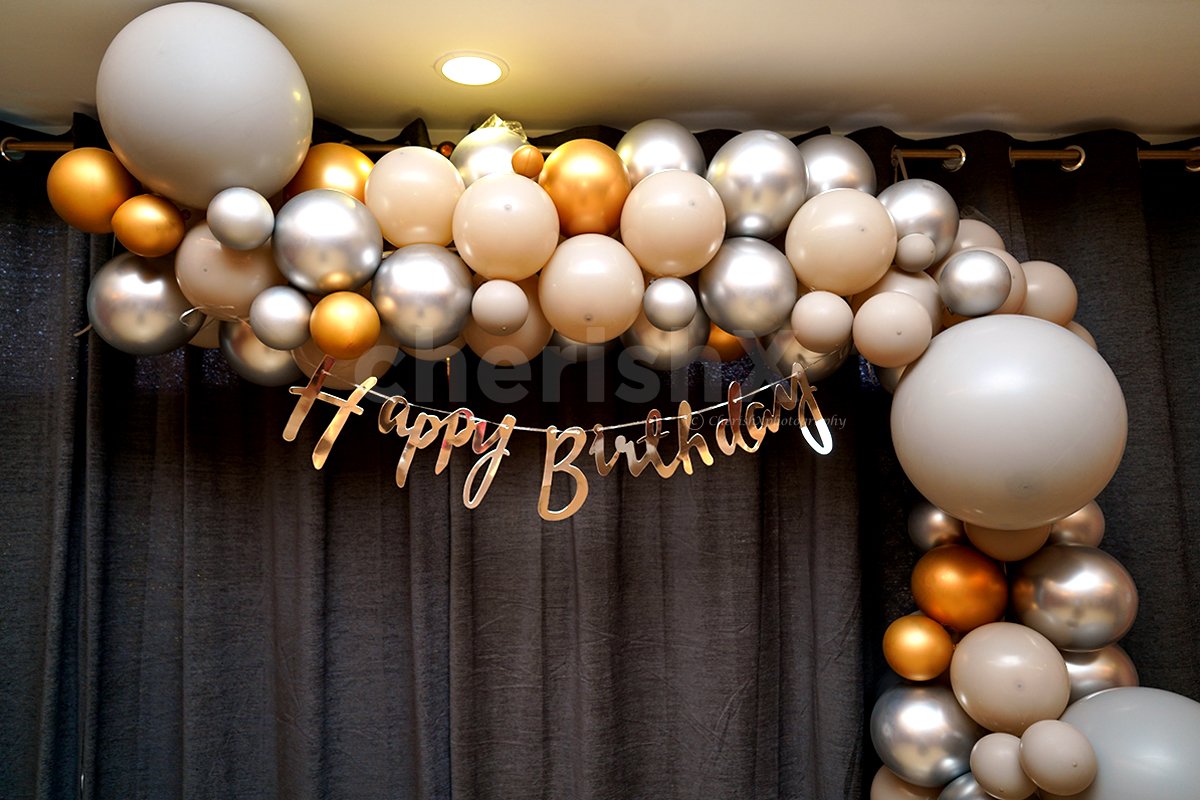 The next thing on your list is arranging what is needed for the birthday decoration at home for wife. This includes things like balloons, confetti, fairy lights, flowers, etc. you might have to do a bit of running work here and arrange it all by going store to store, be it online or offline. This can be tedious. However, we might have a suggestion that can give you an easy way out of this hassle. Book a birthday room decoration with CherishX. We also have a decoration called birthday decoration for wife dedicated just to the occasion. You can also go for a DIY decoration kit from Cherishx if you wish to be personalized with the decor.
Birthday Cake 
This is the light of any birthday party. The perfect birthday cake has to be there for your wife's birthday party or a surprise. Just keep in mind that the flavor of the cake is her favorite and not yours ;D. For more of your wife's birthday cake ideas, visit: https://blog.namebirthdaycakes.com/romantic-birthday-cake-for-wife-make-her-day-special/5 
You can also add it as customization if you book decor with CherishX.
Birthday Surprise Idea
The last thing on the checklist is the perfect birthday surprise idea. Think of what your wife loves. Would she like a nice surprise birthday party with her closest friends and family brought together or something cozy and romantic just with you. Depending on that, pick your plan to execute. For more ideas, visit: https://parenting.firstcry.com/articles/amazing-birthday-surprise-ideas-for-wife-that-she-will-cherish-forever/
STEP BY STEP EXECUTION
Follow the steps below to execute and make for a perfect celebration of your wife's birthday at home.
1)Breakfast in Bed
It's her who wakes up and gets you your breakfast on time every day. This time, surprise her by cooking a scrumptious morning meal for your lady love to get her special day started. Breakfast in bed is a great birthday surprise idea for your wife to begin with. 
PS: don't cook if you know you cannot. Order in for your wife from zomato in that case. 
2)Send her Out to Make Preparations at Home
After you have made her morning with a nice breakfast, send her away so that you can do the preparations like birthday decoration for wife at home. In a situation like this, it's always best to take her friends and family in the loop so that they can distract her. If not, book a salon appointment or a spa session for her, so that she remains out of the house while you get on to surprising her.
3)Decorating the House
The next step in chronology is to get birthday decorations for wife at home to be done with. As mentioned earlier, you can do all the tiresome work yourself or play smart and get it done with CherishX. Our team of professionals come to your place and do the job for you, while you sit back and relax. 
4)Get the Gifts/Make sure they are here
If you are ordering the gifts online for your wife, make sure you do that in advance so that they are here well in time. You can also go to the physical stores and get the gifts but it's advisable to do it before her birthday so that you have fewer tasks to complete on your wife's birthday.
5)Surprise Your Wife
And here we come to the last step. Surprise your wife! After all the hard work you put in, get her back home to make her overflown with joy with everything you planned and prepared for her.